The 2019 National Sports Collectors Convention live from Chicago! July 21st to August 4th!
Jewlz Breaks is hitting the road representing CSB in Chicago for the National! She will be breaking live with Topps, Panini and TriStar!
There will only be a total of 4 breaking sessions taking place, with 5 total breaks! Each break has special bonuses! Read the break for details!
We will be posting the breaks a day before the session. Once the spots are gone, that's it!
There will also be some National Breaks happening live from CSB headquarters where you can get Silver and Gold Panini packs! Look for those to be posted throughout the week!
See below for Jewlz's schedule: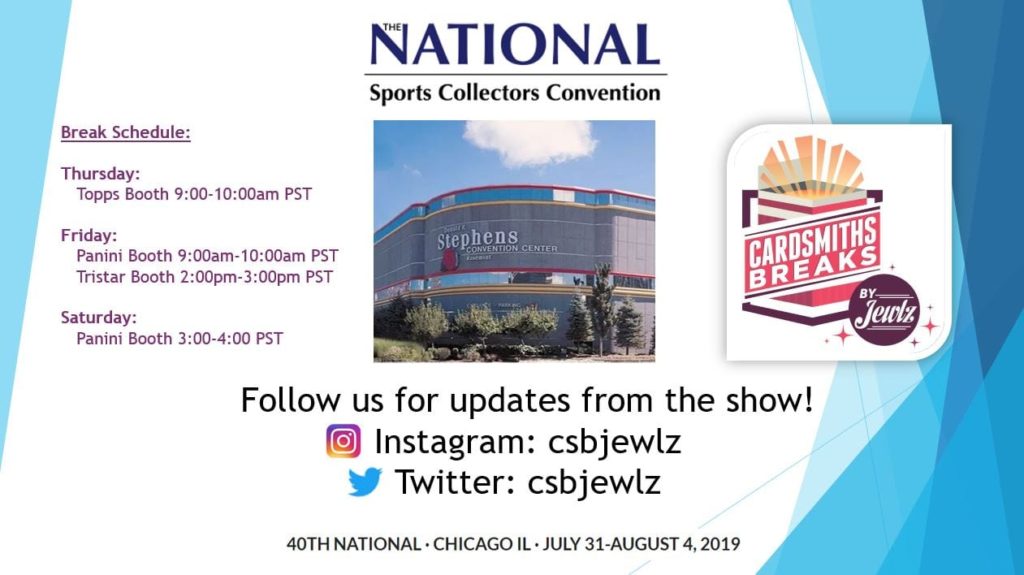 Jewlz National Breaks: