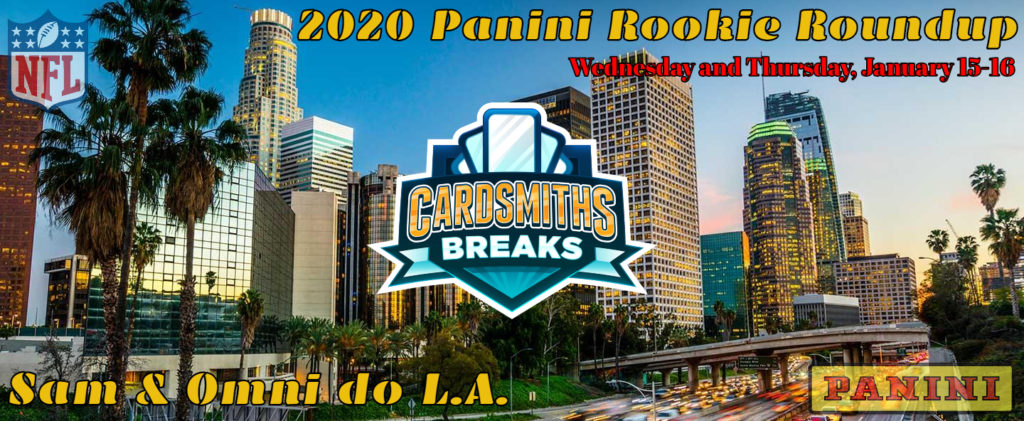 It's time for the 2020 NFL Rookie Roundup live from LA with Panini!
CSB is hitting the road, traveling to Los Angeles for LIVE football breaks with Panini and NFL rookies from the 2019 class while they sign cards!
We will be breaking several different 2019 Panini Football products!
We will be breaking live from the hotel Wednesday, January 15th and Thursday, January 16th!
I will try to do the breaks in the order they are filled, but I can't guarantee a time or date for any breaks. Make sure you have the CSB app so you can be notified of when your break is starting!
Traditionally there are bonus giveaways, free boxes and players should actually sit down and break with us!  Any bonus items will be randomed among everyone in the breaks for the event!  If a player signs a card we pull from a break it will go to whomever had that team in the break!
All breaks will be brought back home with me and ship the next week!
See below for the breaks!