2020-21 Upper Deck Ultimate Collection Hockey
Release Date: April 12, 2022
2020-21 Ultimate Collection is loaded with autographs – all of which are hard-signed!
---
ABOUT THIS PRODUCT
2020-21 Upper Deck Ultimate Collection Hockey Hobby
2020-21 Ultimate Collection is loaded with autographs – all of which are hard-signed!
BASE SET JUMBO AUTO PATCH VARIANT

The 200-card Base Set consists of 100 star Veterans and Legends, and 100 Rookies, all serially-numbered.
Collect up to five parallels of the Veterans and Legends, including Auto, Gold Auto and Onyx Black Auto parallels, as well as all-new Jumbo Patch (Veterans) and Jumbo Auto Patch (Veterans & Legends) variants!
Also keep an eye out for 1-of-1 Shield Patch and Shield Auto Patch parallels of the Veterans.
ULTIMATE ROOKIES AUTOS – Tier 2
Collect all 100 true rookie cards via the two-tiered and serially-numbered Ultimate Rookies Autos subset.
Look for Auto Patch parallel cards #'d as low as 49 and keep an eye out for Jersey, Jumbo Auto Patch and 1-of-1 Shield Auto Patch variations!
ULTIMATE INTRODUCTIONS – Onyx Black Auto Parallel
The Ultimate Introductions insert set, which boasts a Showcase subset featuring the best-of-the-best 2020-21 rookies and a "Showcase" callout, is back!
Collect up to seven low-numbered parallels of the full set, including the Purple, Onyx Black Auto and Purple Auto parallels.
NHL® LEGACY – Gold Tag Auto Parallel
The all-new and uniquely-themed NHL Legacy memorabilia insert set features players that come from families with at least one other NHL player in the family tree.
Look for low-numbered Bronze Patch and Gold Tag parallels, including autographed versions.
ULTIMATE ACCESS – Bronze Patch Auto Parallel

Ultimate Access returns with more dazzling imagery, autographs and premium memorabilia, highlighted by the low-numbered Bronze Patch Auto and
Gold Tag Auto parallels.
ULTIMATE SIGNATURES PREMIUM MATERIALS
The Ultimate Signatures Premium Materials insert set, featuring autographs and premium memorabilia swatches from current stars and retired legends, will be a valuable addition to any collection.
Look for cards numbered as low as 5!
PRO THREADS – Tier 3
The popular Pro Threads (star veterans) and Debut Threads (top rookies) insert sets return featuring patch swatches accompanied by hard-signed autographs.
ROOKIE TANDEM SHIELD PATCHES

Casual fans to hardcore collectors will be on the hunt for these additional NHL® Shield Patch sets:
All-Star Skills Shield Patch & Auto Shield Patch: 1-of-1 cards featuring All-Stars & the NHL® Shield Patch from their All-Star Skills Competition jersey.
All-Star Tandem Shield Patches: Same as above but with two All-Stars!
Rookie Tandem Shield Patches: This set pairs an active star with a rookie from the same team and features a rookie year photo and NHL® Shield Patch from both players. All cards are numbered to just 2!
CONFIGURATION
4 Cards per Pack
1 Pack per Box
BOX BREAK
1 Non-Auto/Mem Base Set, Base Set Parallel or Insert Card
1 Autographed Rookie Card
1 Non-Autographed Memorabilia Card
1 Additional Autograph or Premium Memorabilia Card (the Premium Memorabilia card may be autographed)
Anaheim Ducks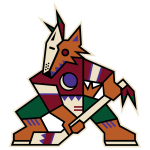 Arizona Coyotes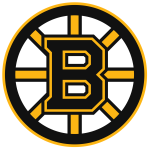 Boston Bruins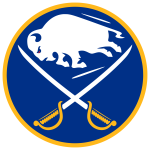 Buffalo Sabres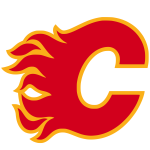 Calgary Flames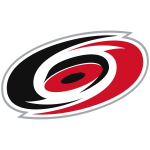 Carolina Hurricanes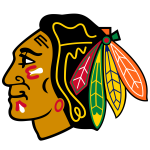 Chicago Blackhawks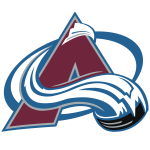 Colorado Avalanche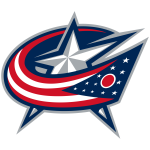 Columbus Blue Jackets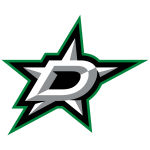 Dallas Stars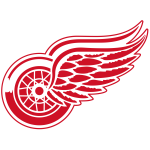 Detroit Red Wings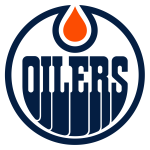 Edmonton Oilers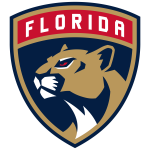 Florida Panthers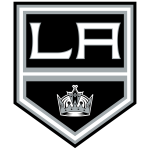 Los Angeles Kings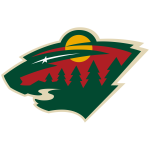 Minnesota Wild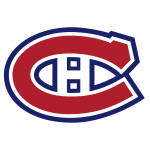 Montreal Canadiens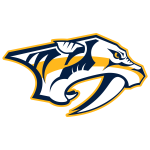 Nashville Predators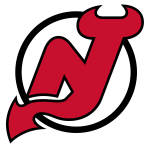 New Jersey Devils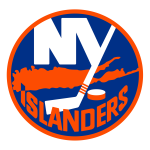 New York Islanders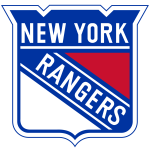 New York Rangers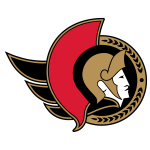 Ottawa Senators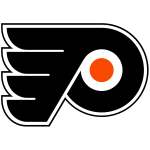 Philadelphia Flyers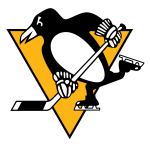 Pittsburgh Penguins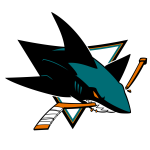 San Jose Sharks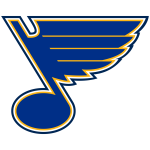 St. Louis Blues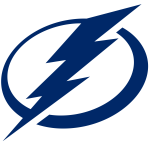 Tampa Bay Lightning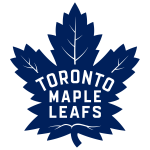 Toronto Maple Leafs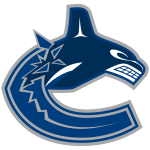 Vancouver Canucks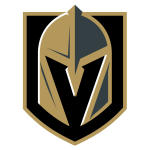 Vegas Golden Knights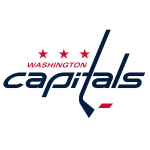 Washington Capitals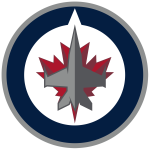 Winnipeg Jets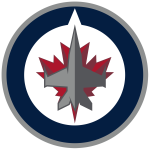 Winnipeg Jets
Autograph
2018-19 Update - 1997 Ultimate Legends Signatures
2019-20 Update - All-Star Skills Auto Shield
2019-20 Update - Auto Legends Parallel
2019-20 Update - Auto Parallel
2019-20 Update - Auto Patch Ultimate Rookies Parallel
2019-20 Update - Auto Shield Parallel
2019-20 Update - Base Set Ultimate Rookies Auto
2019-20 Update - Debut Threads
2019-20 Update - Onyx Black Auto Legends Parallel
2019-20 Update - Pro Threads
2019-20 Update - Retro Rookie Auto
2019-20 Update - Retro Rookie Auto Patch
2019-20 Update - Rookie Accents
2019-20 Update - Signature Masterpieces
2019-20 Update - Signature Material Laureates
2019-20 Update - Ultimate Access Jersey Auto
2019-20 Update - Ultimate Icons Jersey Auto
2019-20 Update - Ultimate Introductions Auto Gold Parallel
2019-20 Update - Ultimate Introductions Auto Gold Showcase Parallel
2019-20 Update - Ultimate Introductions Auto Onyx Black Parallel
2019-20 Update - Ultimate Material Signatures
2019-20 Update - Ultimate Signature Premium Materials
2019-20 Update - Ultimate Signatures
All-Star Skills Shield Patch
Jumbo Patch Relic- Legends
Jumbo Patch Relic-Veterans
Rookie Signature Premium Materials
Signature Material Laureates
Ultimate Access Bronze Patch
Ultimate Introductions Gold
Ultimate Introductions Showcase
Ultimate Material Signatures
Ultimate Signature Premium Materials
Ultimate Signatures Rookies
Relic
All-Star Skills Shield Patch
All-Star Skills Tandems Shield Patch
Jumbo Patch Relic-Veterans
Rookie Tandems Shield Patch
Ultimate Premium Materials
Insert
Ultimate Introductions - Showcase
Veterans
| | | | |
| --- | --- | --- | --- |
| # | Player | Team | |
| 1 | Colton Parayko | St. Louis Blues | |
| 2 | Jake Guentzel | Pittsburgh Penguins | |
| 3 | Anthony Mantha | Detroit Red Wings | |
| 4 | Brock Boeser | Vancouver Canucks | |
| 5 | Sam Reinhart | Buffalo Sabres | |
| 6 | Dougie Hamilton | Carolina Hurricanes | |
| 7 | Nikolaj Ehlers | Winnipeg Jets | |
| 8 | Carey Price | Montreal Canadiens | |
| 9 | Anze Kopitar | Los Angeles Kings | |
| 10 | Leon Draisaitl | Edmonton Oilers | |
| 11 | Maxime Comtois | Anaheim Ducks | |
| 12 | Mark Scheifele | Winnipeg Jets | |
| 13 | Roman Josi | Nashville Predators | |
| 14 | Filip Forsberg | Nashville Predators | |
| 15 | Zach Parise | Minnesota Wild | |
| 16 | Kasperi Kapanen | Pittsburgh Penguins | |
| 17 | Connor Hellebuyck | Winnipeg Jets | |
| 18 | Eric Staal | Buffalo Sabres | |
| 19 | Jonathan Drouin | Montreal Canadiens | |
| 20 | Nathan MacKinnon | Colorado Avalanche | |
| 21 | David Pastrnak | Boston Bruins | |
| 22 | Jonathan Huberdeau | Florida Panthers | |
| 23 | Sidney Crosby | Pittsburgh Penguins | |
| 24 | Mathew Barzal | New York Islanders | |
| 25 | Carter Hart | Philadelphia Flyers | |
| 26 | Andrei Vasilevskiy | Tampa Bay Lightning | |
| 27 | Devon Toews | Colorado Avalanche | |
| 28 | Ryan Suter | Minnesota Wild | |
| 29 | Roope Hintz | Dallas Stars | |
| 30 | Alexandre Texier | Columbus Blue Jackets | |
| 31 | Auston Matthews | Toronto Maple Leafs | |
| 32 | Connor McDavid | Edmonton Oilers | |
| 33 | Brady Tkachuk | Ottawa Senators | |
| 34 | Mark Stone | Vegas Golden Knights | |
| 35 | Elias Lindholm | Calgary Flames | |
| 36 | Quinn Hughes | Vancouver Canucks | |
| 37 | Victor Olofsson | Buffalo Sabres | |
| 38 | Artemi Panarin | New York Rangers | |
| 39 | Jack Eichel | Buffalo Sabres | |
| 40 | Jakub Vrana | Washington Capitals | |
| 41 | Adam Fox | New York Rangers | |
| 42 | Robert Thomas | St. Louis Blues | |
| 43 | Matt Murray | Ottawa Senators | |
| 44 | Kevin Hayes | Philadelphia Flyers | |
| 45 | Andreas Johnsson | New Jersey Devils | |
| 46 | Andrei Svechnikov | Carolina Hurricanes | |
| 47 | Brent Burns | San Jose Sharks | |
| 48 | Nick Schmaltz | Arizona Coyotes | |
| 49 | Brad Marchand | Boston Bruins | |
| 50 | Noah Dobson | New York Islanders | |
| 51 | Elias Pettersson | Vancouver Canucks | |
| 52 | Alex Ovechkin | Washington Capitals | |
| 53 | Miro Heiskanen | Dallas Stars | |
| 54 | Sergei Bobrovsky | Florida Panthers | |
| 55 | Cale Makar | Colorado Avalanche | |
| 56 | John Gibson | Anaheim Ducks | |
| 57 | Filip Zadina | Detroit Red Wings | |
| 58 | Clayton Keller | Arizona Coyotes | |
| 59 | Tomas Hertl | San Jose Sharks | |
| 60 | Joe Thornton | Toronto Maple Leafs | |
| 61 | Pavel Buchnevich | New York Rangers | |
| 62 | Max Pacioretty | Vegas Golden Knights | |
| 63 | Ryan Nugent-Hopkins | Edmonton Oilers | |
| 64 | Ryan O'Reilly | St. Louis Blues | |
| 65 | Dominik Kubalik | Chicago Blackhawks | |
| 66 | Sebastian Aho | Carolina Hurricanes | |
| 67 | Dylan Larkin | Detroit Red Wings | |
| 68 | Jack Hughes | New Jersey Devils | |
| 69 | Nick Suzuki | Montreal Canadiens | |
| 70 | Steven Stamkos | Tampa Bay Lightning | |
| 71 | Matthew Tkachuk | Calgary Flames | |
| 72 | Patrick Kane | Chicago Blackhawks | |
| 73 | Adrian Kempe | Los Angeles Kings | |
| 74 | Cam Atkinson | Columbus Blue Jackets | |
| 75 | John Tavares | Toronto Maple Leafs | |
Legends
| | | | |
| --- | --- | --- | --- |
| # | Player | Team | |
| 76 | Rod Brind`Amour | Carolina Hurricanes | |
| 77 | Glenn Hall | Chicago Blackhawks | |
| 78 | Lanny McDonald | Calgary Flames | |
| 79 | Eric Lindros | Philadelphia Flyers | |
| 80 | Billy Smith | New York Islanders | |
| 81 | Brett Hull | St. Louis Blues | |
| 82 | Daniel Sedin | Vancouver Canucks | |
| 83 | Mario Lemieux | Pittsburgh Penguins | |
| 84 | Jaromir Jagr | Washington Capitals | |
| 85 | Martin St. Louis | Tampa Bay Lightning | |
| 86 | Guy Lafleur | Montreal Canadiens | |
| 87 | John Vanbiesbrouck | Philadelphia Flyers | |
| 88 | Mark Messier | Edmonton Oilers | |
| 89 | Martin Brodeur | New Jersey Devils | |
| 90 | Wayne Gretzky | Los Angeles Kings | |
| 91 | Bill Ranford | Edmonton Oilers | |
| 92 | Patrick Roy | Colorado Avalanche | |
| 93 | Doug Weight | St. Louis Blues | |
| 94 | Bobby Orr | Boston Bruins | |
| 95 | Mark Recchi | Pittsburgh Penguins | |
| 96 | Teemu Selanne | Anaheim Ducks | |
| 97 | John LeClair | Philadelphia Flyers | |
| 98 | Dominik Hasek | Buffalo Sabres | |
| 99 | Henrik Sedin | Vancouver Canucks | |
| 100 | Mike Richter | New York Rangers | |
Ultimate Rookie Tier 1
| | | | |
| --- | --- | --- | --- |
| # | Player | Team | |
| 101 | Cole Hults | Los Angeles Kings | |
| 102 | Kodie Curran | Anaheim Ducks | |
| 104 | Aleksi Heponiemi | Florida Panthers | |
| 105 | Egor Zamula | Philadelphia Flyers | |
| 107 | Kevin Bahl | New Jersey Devils | |
| 109 | Joseph Woll | Toronto Maple Leafs | |
| 111 | Artem Zub | Ottawa Senators | |
| 115 | David Kase | Philadelphia Flyers | |
| 117 | Mikhail Berdin | Winnipeg Jets | |
| 118 | Cam Johnson | Columbus Blue Jackets | |
| 119 | Niko Mikkola | St. Louis Blues | |
| 120 | Connor Mackey | Calgary Flames | |
| 121 | Alexei Melnichuk | San Jose Sharks | |
| 122 | Reese Johnson | Chicago Blackhawks | |
| 124 | Patrick Khodorenko | New York Rangers | |
| 125 | Austin Strand | Los Angeles Kings | |
| 130 | Philip Broberg | Edmonton Oilers | |
| 140 | MacKenzie Entwistle | Chicago Blackhawks | |
| 141 | Victor Soderstrom | Arizona Coyotes | |
| 144 | Gabe Vilardi | Los Angeles Kings | |
| 151 | Alexander Yelesin | Calgary Flames | |
| 164 | Morgan Geekie | Carolina Hurricanes | |
| 165 | Matiss Kivlenieks | Columbus Blue Jackets | |
| 166 | Thomas Harley | Dallas Stars | |
| 168 | Connor Ingram | Nashville Predators | |
| 173 | Ryan McLeod | Edmonton Oilers | |
| 174 | Timothy Liljegren | Toronto Maple Leafs | |
| 175 | Michael McNiven | Montreal Canadiens | |
| 177 | Vitali Kravtsov | New York Rangers | |
| 181 | Mathias Brome | Detroit Red Wings | |
| 185 | Michael DiPietro | Vancouver Canucks | |
| 186 | Philippe Maillet | Washington Capitals | |
| 187 | Egor Korshkov | Toronto Maple Leafs | |
Ultimate Rookie Tier 2
| | | | |
| --- | --- | --- | --- |
| # | Player | Team | |
| 189 | Peyton Krebs | Vegas Golden Knights | |
| 190 | Kevin Lankinen | Chicago Blackhawks | |
| 193 | Connor McMichael | Washington Capitals | |
Ultimate Introductions
| | | | |
| --- | --- | --- | --- |
| # | Player | Team | |
| UI-1 | Alexis Lafreniere | New York Rangers | |
| UI-2 | Dylan Cozens | Buffalo Sabres | |
| UI-3 | Tim Stutzle | Ottawa Senators | |
| UI-4 | Kirill Kaprizov | Minnesota Wild | |
| UI-5 | Bowen Byram | Colorado Avalanche | |
| UI-6 | Ilya Sorokin | New York Islanders | |
| UI-7 | Nick Robertson | Toronto Maple Leafs | |
| UI-8 | Nils Hoglander | Vancouver Canucks | |
| UI-11 | Liam Foudy | Columbus Blue Jackets | |
| UI-12 | Ty Smith | New Jersey Devils | |
| UI-15 | Brandon Hagel | Chicago Blackhawks | |
| UI-16 | Jonas Johansson | Buffalo Sabres | |
| UI-19 | Vitek Vanecek | Washington Capitals | |
| UI-20 | Pius Suter | Chicago Blackhawks | |
| UI-21 | Calvin Thurkauf | Columbus Blue Jackets | |
| UI-23 | Lucas Carlsson | Chicago Blackhawks | |
| UI-25 | Jake Oettinger | Dallas Stars | |
| UI-26 | Joel Kiviranta | Dallas Stars | |
| UI-27 | Gage Quinney | Vegas Golden Knights | |
| UI-30 | Shane Bowers | Colorado Avalanche | |
| UI-32 | Mikko Lehtonen | Toronto Maple Leafs | |
| UI-33 | Ty Dellandrea | Dallas Stars | |
| UI-34 | Maxim Letunov | San Jose Sharks | |
| UI-35 | Yegor Sharangovich | New Jersey Devils | |
| UI-36 | Gustav Lindstrom | Detroit Red Wings | |
| UI-37 | Reid Duke | Vegas Golden Knights | |
| UI-38 | Alexander Alexeyev | Washington Capitals | |
| UI-39 | Kieffer Bellows | New York Islanders | |
| UI-41 | Anthony Angello | Pittsburgh Penguins | |
| UI-42 | Jani Hakanpaa | Anaheim Ducks | |
| UI-43 | Alex Belzile | Montreal Canadiens | |
| UI-44 | Jake Evans | Montreal Canadiens | |
| UI-45 | Keegan Kolesar | Vegas Golden Knights | |
| UI-47 | Alexander Barabanov | Toronto Maple Leafs | |
| UI-48 | Tyler Benson | Edmonton Oilers | |
| UI-49 | Mikey Anderson | Los Angeles Kings | |
| UI-51 | Logan Stanley | Winnipeg Jets | |
| UI-52 | Dylan Coghlan | Vegas Golden Knights | |
| UI-53 | Nicolas Beaudin | Chicago Blackhawks | |
| UI-54 | Alexander True | San Jose Sharks | |
| UI-55 | Steven Lorentz | Carolina Hurricanes | |
| UI-56 | Olli Juolevi | Vancouver Canucks | |
| UI-58 | Alec Regula | Chicago Blackhawks | |
| UI-60 | Pavel Francouz | Colorado Avalanche | |
| UI-64 | Ian Mitchell | Chicago Blackhawks | |
| UI-66 | Martin Kaut | Colorado Avalanche | |
| UI-67 | Pierre-Olivier Joseph | Pittsburgh Penguins | |
| UI-69 | K'Andre Miller | New York Rangers | |
| UI-72 | Philipp Kurashev | Chicago Blackhawks | |
| UI-73 | Cal Foote | Tampa Bay Lightning | |
| UI-74 | Nikolai Knyzhov | San Jose Sharks | |
| UI-75 | Jason Robertson | Dallas Stars | |
Ultimate Access Jersey
| | | | |
| --- | --- | --- | --- |
| # | Player | Team | |
| UAA-AL | Alexis Lafreniere | New York Rangers | |
| UAA-AV | Andrei Vasilevskiy | Tampa Bay Lightning | |
| UAA-BS | Brayden Schenn | St. Louis Blues | |
| UAA-CH | Carter Hart | Philadelphia Flyers | |
| UAA-CM | Connor McDavid | Edmonton Oilers | |
| UAA-HE | Connor Hellebuyck | Winnipeg Jets | |
| UAA-JG | Jake Guentzel | Pittsburgh Penguins | |
| UAA-JM | J.T. Miller | Vancouver Canucks | |
| UAA-JP | Joe Pavelski | Dallas Stars | |
| UAA-KK | Kirill Kaprizov | Minnesota Wild | |
| UAA-MS | Mark Stone | Vegas Golden Knights | |
| UAA-PE | David Perron | St. Louis Blues | |
| UAA-RJ | Roman Josi | Nashville Predators | |
| UAA-SR | Sam Reinhart | Buffalo Sabres | |
| UAA-TW | Tom Wilson | Washington Capitals | |
| UAA-WK | William Karlsson | Vegas Golden Knights | |
1997 Ultimate Legend
| | | | |
| --- | --- | --- | --- |
| # | Player | Team | |
| AL-161 | Keith Tkachuk | Arizona Coyotes | |
| AL-163 | Henrik Lundqvist | New York Rangers | |
| AL-164 | Yvan Cournoyer | Montreal Canadiens | |
| AL-165 | Anton Stastny | Colorado Avalanche | |
| AL-168 | Brent Burns | San Jose Sharks | |
| AL-169 | Jason Spezza | Ottawa Senators | |
| AL-170 | Olaf Kolzig | Washington Capitals | |
| AL-171 | Glenn Hall | Chicago Blackhawks | |
| AL-172 | Alexis Lafreniere | New York Rangers | |
| AL-173 | Bowen Byram | Colorado Avalanche | |
| AL-174 | Eric Staal | Carolina Hurricanes | |
| AL-175 | Connor McDavid | Edmonton Oilers | |
| AL-177 | Billy Smith | New York Islanders | |
| AL-178 | Henrik Sedin | Vancouver Canucks | |
| AL-179 | Ilya Sorokin | New York Islanders | |
| AL-180 | Tim Stutzle | Ottawa Senators | |
| AL-181 | Alexander Romanov | Montreal Canadiens | |
| AL-182 | Dirk Graham | Chicago Blackhawks | |
| AL-183 | Dylan Cozens | Buffalo Sabres | |
| AL-184 | Peter Bondra | Washington Capitals | |
| AL-185 | Saku Koivu | Montreal Canadiens | |
| AL-186 | Auston Matthews | Toronto Maple Leafs | |
| AL-187 | Martin St. Louis | Tampa Bay Lightning | |
| AL-188 | Kirill Kaprizov | Minnesota Wild | |
| AL-189 | Daniel Sedin | Vancouver Canucks | |
| AL-190 | Carey Price | Montreal Canadiens | |
Debut Threads
| | | | |
| --- | --- | --- | --- |
| # | Player | Team | |
| ADT-AA | Alexander Alexeyev | Washington Capitals | |
| ADT-AB | Alex Belzile | Montreal Canadiens | |
| ADT-AK | Arthur Kaliyev | Los Angeles Kings | |
| ADT-AL | Alexis Lafreniere | New York Rangers | |
| ADT-AN | Anthony Angello | Pittsburgh Penguins | |
| ADT-AR | Alec Regula | Chicago Blackhawks | |
| ADT-BA | Alexander Barabanov | Toronto Maple Leafs | |
| ADT-BB | Bowen Byram | Colorado Avalanche | |
| ADT-BE | Tyler Benson | Edmonton Oilers | |
| ADT-BH | Brandon Hagel | Chicago Blackhawks | |
| ADT-CF | Cal Foote | Tampa Bay Lightning | |
| ADT-CT | Calvin Thurkauf | Columbus Blue Jackets | |
| ADT-DC | Dylan Cozens | Buffalo Sabres | |
| ADT-GL | Gustav Lindstrom | Detroit Red Wings | |
| ADT-GQ | Gage Quinney | Vegas Golden Knights | |
| ADT-GS | Gilles Senn | New Jersey Devils | |
| ADT-IM | Ian Mitchell | Chicago Blackhawks | |
| ADT-IS | Ilya Sorokin | New York Islanders | |
| ADT-JE | Jake Evans | Montreal Canadiens | |
| ADT-JH | Jani Hakanpaa | Anaheim Ducks | |
| ADT-JJ | Jonas Johansson | Buffalo Sabres | |
| ADT-JK | Joel Kiviranta | Dallas Stars | |
| ADT-JL | John Leonard | San Jose Sharks | |
| ADT-JN | Josh Norris | Ottawa Senators | |
| ADT-JO | Jake Oettinger | Dallas Stars | |
| ADT-JR | Jason Robertson | Dallas Stars | |
| ADT-KB | Kieffer Bellows | New York Islanders | |
| ADT-KK | Kirill Kaprizov | Minnesota Wild | |
| ADT-KM | K'Andre Miller | New York Rangers | |
| ADT-KU | Philipp Kurashev | Chicago Blackhawks | |
| ADT-LC | Lucas Carlsson | Chicago Blackhawks | |
| ADT-LF | Liam Foudy | Columbus Blue Jackets | |
| ADT-MA | Mikey Anderson | Los Angeles Kings | |
| ADT-MK | Martin Kaut | Colorado Avalanche | |
| ADT-NB | Nicolas Beaudin | Chicago Blackhawks | |
| ADT-NF | Nolan Foote | New Jersey Devils | |
| ADT-NH | Nils Hoglander | Vancouver Canucks | |
| ADT-NR | Nick Robertson | Toronto Maple Leafs | |
| ADT-OJ | Olli Juolevi | Vancouver Canucks | |
| ADT-PF | Pavel Francouz | Colorado Avalanche | |
| ADT-PJ | Pierre-Olivier Joseph | Pittsburgh Penguins | |
| ADT-PS | Pius Suter | Chicago Blackhawks | |
| ADT-RO | Alexander Romanov | Montreal Canadiens | |
| ADT-SB | Shane Bowers | Colorado Avalanche | |
| ADT-SC | Sasha Chmelevski | San Jose Sharks | |
| ADT-SL | Steven Lorentz | Carolina Hurricanes | |
| ADT-SM | Ty Smith | New Jersey Devils | |
| ADT-TD | Ty Dellandrea | Dallas Stars | |
| ADT-TS | Tim Stutzle | Ottawa Senators | |
| ADT-VV | Vitek Vanecek | Washington Capitals | |
| ADT-YS | Yegor Sharangovich | New Jersey Devils | |
Rookie Accents
| | | | |
| --- | --- | --- | --- |
| # | Player | Team | |
| RA-AA | Anthony Angello | Pittsburgh Penguins | |
| RA-AB | Alexander Barabanov | Toronto Maple Leafs | |
| RA-AK | Arthur Kaliyev | Los Angeles Kings | |
| RA-AL | Alexis Lafreniere | New York Rangers | |
| RA-AR | Alec Regula | Chicago Blackhawks | |
| RA-AT | Alexander True | San Jose Sharks | |
| RA-AV | Alexander Alexeyev | Washington Capitals | |
| RA-BB | Bowen Byram | Colorado Avalanche | |
| RA-BE | Alex Belzile | Montreal Canadiens | |
| RA-CF | Cal Foote | Tampa Bay Lightning | |
| RA-CT | Calvin Thurkauf | Columbus Blue Jackets | |
| RA-DC | Dylan Cozens | Buffalo Sabres | |
| RA-DO | Drew O'Connor | Pittsburgh Penguins | |
| RA-GQ | Gage Quinney | Vegas Golden Knights | |
| RA-IM | Ian Mitchell | Chicago Blackhawks | |
| RA-IS | Ilya Sorokin | New York Islanders | |
| RA-JE | Jake Evans | Montreal Canadiens | |
| RA-JH | Jani Hakanpaa | Anaheim Ducks | |
| RA-JL | John Leonard | San Jose Sharks | |
| RA-JN | Josh Norris | Ottawa Senators | |
| RA-KK | Kirill Kaprizov | Minnesota Wild | |
| RA-KM | K'Andre Miller | New York Rangers | |
| RA-LC | Lucas Carlsson | Chicago Blackhawks | |
| RA-LF | Liam Foudy | Columbus Blue Jackets | |
| RA-ML | Maxim Letunov | San Jose Sharks | |
| RA-NH | Nils Hoglander | Vancouver Canucks | |
| RA-NK | Nikolai Knyzhov | San Jose Sharks | |
| RA-NR | Nick Robertson | Toronto Maple Leafs | |
| RA-OJ | Olli Juolevi | Vancouver Canucks | |
| RA-PF | Pavel Francouz | Colorado Avalanche | |
| RA-PS | Pius Suter | Chicago Blackhawks | |
| RA-RD | Reid Duke | Vegas Golden Knights | |
| RA-RO | Alexander Romanov | Montreal Canadiens | |
| RA-SC | Sasha Chmelevski | San Jose Sharks | |
| RA-SL | Steven Lorentz | Carolina Hurricanes | |
| RA-SM | Ty Smith | New Jersey Devils | |
| RA-TD | Ty Dellandrea | Dallas Stars | |
| RA-TS | Tim Stutzle | Ottawa Senators | |
| RA-YS | Yegor Sharangovich | New Jersey Devils | |
Rookie Signature Premium Materials
| | | | |
| --- | --- | --- | --- |
| # | Player | Team | |
| RSP-AB | Alexander Barabanov | Toronto Maple Leafs | |
| RSP-AK | Arthur Kaliyev | Los Angeles Kings | |
| RSP-AL | Alexis Lafreniere | New York Rangers | |
| RSP-AR | Alec Regula | Chicago Blackhawks | |
| RSP-AT | Alexander True | San Jose Sharks | |
| RSP-BB | Bowen Byram | Colorado Avalanche | |
| RSP-BH | Brandon Hagel | Chicago Blackhawks | |
| RSP-CT | Calvin Thurkauf | Columbus Blue Jackets | |
| RSP-DC | Dylan Cozens | Buffalo Sabres | |
| RSP-DO | Drew O'Connor | Pittsburgh Penguins | |
| RSP-GQ | Gage Quinney | Vegas Golden Knights | |
| RSP-IS | Ilya Sorokin | New York Islanders | |
| RSP-JE | Jake Evans | Montreal Canadiens | |
| RSP-JH | Jani Hakanpaa | Anaheim Ducks | |
| RSP-JL | John Leonard | San Jose Sharks | |
| RSP-KK | Kirill Kaprizov | Minnesota Wild | |
| RSP-KM | K'Andre Miller | New York Rangers | |
| RSP-LC | Lucas Carlsson | Chicago Blackhawks | |
| RSP-LF | Liam Foudy | Columbus Blue Jackets | |
| RSP-LS | Logan Stanley | Winnipeg Jets | |
| RSP-MA | Mikey Anderson | Los Angeles Kings | |
| RSP-ML | Maxim Letunov | San Jose Sharks | |
| RSP-NH | Nils Hoglander | Vancouver Canucks | |
| RSP-NK | Nikolai Knyzhov | San Jose Sharks | |
| RSP-NR | Nick Robertson | Toronto Maple Leafs | |
| RSP-TD | Ty Dellandrea | Dallas Stars | |
| RSP-TS | Tim Stutzle | Ottawa Senators | |
| RSP-YS | Yegor Sharangovich | New Jersey Devils | |
Signature Masterpieces
| | | | |
| --- | --- | --- | --- |
| # | Player | Team | |
| USM-AL | Alexis Lafreniere | New York Rangers | |
| USM-BM | Brad Marchand | Boston Bruins | |
| USM-CH | Carter Hart | Philadelphia Flyers | |
| USM-DG | Dirk Graham | Chicago Blackhawks | |
| USM-EL | Eric Lindros | Philadelphia Flyers | |
| USM-EP | Elias Pettersson | Vancouver Canucks | |
| USM-GH | Glenn Hall | Chicago Blackhawks | |
| USM-KK | Kirill Kaprizov | Minnesota Wild | |
| USM-LM | Lanny McDonald | Calgary Flames | |
| USM-MR | Mike Richter | New York Rangers | |
| USM-PB | Peter Bondra | Washington Capitals | |
| USM-RO | Ryan O'Reilly | St. Louis Blues | |
| USM-SK | Saku Koivu | Montreal Canadiens | |
| USM-TL | Trevor Linden | Vancouver Canucks | |
Ultimate Inscriptions
| | | | |
| --- | --- | --- | --- |
| # | Player | Team | |
| UI-AL | Alexis Lafreniere | New York Rangers | |
Ultimate Introductions Gold
| | | | |
| --- | --- | --- | --- |
| # | Player | Team | |
| UI-1 | Alexis Lafreniere | New York Rangers | |
| UI-2 | Dylan Cozens | Buffalo Sabres | |
| UI-3 | Tim Stutzle | Ottawa Senators | |
| UI-4 | Kirill Kaprizov | Minnesota Wild | |
| UI-5 | Bowen Byram | Colorado Avalanche | |
| UI-6 | Ilya Sorokin | New York Islanders | |
| UI-7 | Nick Robertson | Toronto Maple Leafs | |
| UI-8 | Nils Hoglander | Vancouver Canucks | |
| UI-10 | Alexander Romanov | Montreal Canadiens | |
| UI-11 | Liam Foudy | Columbus Blue Jackets | |
| UI-12 | Ty Smith | New Jersey Devils | |
| UI-15 | Brandon Hagel | Chicago Blackhawks | |
| UI-16 | Jonas Johansson | Buffalo Sabres | |
| UI-19 | Vitek Vanecek | Washington Capitals | |
| UI-20 | Pius Suter | Chicago Blackhawks | |
| UI-21 | Calvin Thurkauf | Columbus Blue Jackets | |
| UI-23 | Lucas Carlsson | Chicago Blackhawks | |
| UI-25 | Jake Oettinger | Dallas Stars | |
| UI-26 | Joel Kiviranta | Dallas Stars | |
| UI-27 | Gage Quinney | Vegas Golden Knights | |
| UI-30 | Shane Bowers | Colorado Avalanche | |
| UI-32 | Mikko Lehtonen | Toronto Maple Leafs | |
| UI-33 | Ty Dellandrea | Dallas Stars | |
| UI-34 | Maxim Letunov | San Jose Sharks | |
| UI-35 | Yegor Sharangovich | New Jersey Devils | |
| UI-36 | Gustav Lindstrom | Detroit Red Wings | |
| UI-37 | Reid Duke | Vegas Golden Knights | |
| UI-38 | Alexander Alexeyev | Washington Capitals | |
| UI-39 | Kieffer Bellows | New York Islanders | |
| UI-40 | John Leonard | San Jose Sharks | |
| UI-41 | Anthony Angello | Pittsburgh Penguins | |
| UI-42 | Jani Hakanpaa | Anaheim Ducks | |
| UI-43 | Alex Belzile | Montreal Canadiens | |
| UI-44 | Jake Evans | Montreal Canadiens | |
| UI-45 | Keegan Kolesar | Vegas Golden Knights | |
| UI-47 | Alexander Barabanov | Toronto Maple Leafs | |
| UI-48 | Tyler Benson | Edmonton Oilers | |
| UI-49 | Mikey Anderson | Los Angeles Kings | |
| UI-50 | Josh Norris | Ottawa Senators | |
| UI-51 | Logan Stanley | Winnipeg Jets | |
| UI-52 | Dylan Coghlan | Vegas Golden Knights | |
| UI-53 | Nicolas Beaudin | Chicago Blackhawks | |
| UI-54 | Alexander True | San Jose Sharks | |
| UI-55 | Steven Lorentz | Carolina Hurricanes | |
| UI-56 | Olli Juolevi | Vancouver Canucks | |
| UI-58 | Alec Regula | Chicago Blackhawks | |
| UI-60 | Pavel Francouz | Colorado Avalanche | |
| UI-64 | Ian Mitchell | Chicago Blackhawks | |
| UI-66 | Martin Kaut | Colorado Avalanche | |
| UI-67 | Pierre-Olivier Joseph | Pittsburgh Penguins | |
| UI-69 | K'Andre Miller | New York Rangers | |
| UI-72 | Philipp Kurashev | Chicago Blackhawks | |
| UI-73 | Cal Foote | Tampa Bay Lightning | |
| UI-74 | Nikolai Knyzhov | San Jose Sharks | |
| UI-75 | Jason Robertson | Dallas Stars | |
| UI-76 | Arthur Kaliyev | Los Angeles Kings | |
| UI-78 | Sasha Chmelevski | San Jose Sharks | |
| UI-80 | Nolan Foote | New Jersey Devils | |
| UI-83 | Joel Hofer | St. Louis Blues | |
| UI-84 | Drew O'Connor | Pittsburgh Penguins | |
Ultimate Introductions Showcase
| | | | |
| --- | --- | --- | --- |
| # | Player | Team | |
| UI-93 | Nils Hoglander | Vancouver Canucks | |
| UI-94 | Nick Robertson | Toronto Maple Leafs | |
| UI-95 | Ilya Sorokin | New York Islanders | |
| UI-96 | Bowen Byram | Colorado Avalanche | |
| UI-97 | Kirill Kaprizov | Minnesota Wild | |
| UI-98 | Tim Stutzle | Ottawa Senators | |
| UI-99 | Dylan Cozens | Buffalo Sabres | |
| UI-100 | Alexis Lafreniere | New York Rangers | |
Ultimate Rookie Patch
| | | | |
| --- | --- | --- | --- |
| # | Player | Team | |
| 103 | Joel Kiviranta | Dallas Stars | |
| 106 | Joel Hofer | St. Louis Blues | |
| 108 | Nolan Foote | New Jersey Devils | |
| 110 | Sasha Chmelevski | San Jose Sharks | |
| 113 | Jack Rathbone | Vancouver Canucks | |
| 116 | Gilles Senn | New Jersey Devils | |
| 126 | Arthur Kaliyev | Los Angeles Kings | |
| 127 | K'Andre Miller | New York Rangers | |
| 128 | Alexander Barabanov | Toronto Maple Leafs | |
| 129 | Jonas Johansson | Buffalo Sabres | |
| 131 | Alexander Alexeyev | Washington Capitals | |
| 133 | Mikey Anderson | Los Angeles Kings | |
| 134 | Philipp Kurashev | Chicago Blackhawks | |
| 135 | Vitek Vanecek | Washington Capitals | |
| 136 | Brandon Hagel | Chicago Blackhawks | |
| 137 | Gustav Lindstrom | Detroit Red Wings | |
| 138 | Jake Evans | Montreal Canadiens | |
| 139 | Gage Quinney | Vegas Golden Knights | |
| 142 | Mikko Lehtonen | Toronto Maple Leafs | |
| 143 | Kieffer Bellows | New York Islanders | |
| 145 | Yegor Sharangovich | New Jersey Devils | |
| 146 | Ian Mitchell | Chicago Blackhawks | |
| 147 | Cal Foote | Tampa Bay Lightning | |
| 148 | Shane Bowers | Colorado Avalanche | |
| 149 | Keegan Kolesar | Vegas Golden Knights | |
| 150 | Ty Smith | New Jersey Devils | |
| 152 | Olli Juolevi | Vancouver Canucks | |
| 153 | Ty Dellandrea | Dallas Stars | |
| 154 | Nicolas Beaudin | Chicago Blackhawks | |
| 155 | Alexander True | San Jose Sharks | |
| 156 | Lucas Carlsson | Chicago Blackhawks | |
| 157 | Jani Hakanpaa | Anaheim Ducks | |
| 158 | Reid Duke | Vegas Golden Knights | |
| 159 | Pavel Francouz | Colorado Avalanche | |
| 160 | Pierre-Olivier Joseph | Pittsburgh Penguins | |
| 161 | Pius Suter | Chicago Blackhawks | |
| 162 | Liam Foudy | Columbus Blue Jackets | |
| 163 | Martin Kaut | Colorado Avalanche | |
| 167 | Alex Belzile | Montreal Canadiens | |
| 169 | Chase Priskie | Florida Panthers | |
| 170 | Nikolai Knyzhov | San Jose Sharks | |
| 171 | Jason Robertson | Dallas Stars | |
| 172 | Tyler Benson | Edmonton Oilers | |
| 176 | Nils Hoglander | Vancouver Canucks | |
| 178 | John Leonard | San Jose Sharks | |
| 179 | Anthony Angello | Pittsburgh Penguins | |
| 180 | Calvin Thurkauf | Columbus Blue Jackets | |
| 182 | Maxim Letunov | San Jose Sharks | |
| 183 | Alec Regula | Chicago Blackhawks | |
| 184 | Steven Lorentz | Carolina Hurricanes | |
| 188 | Jake Oettinger | Dallas Stars | |
| 191 | Nick Robertson | Toronto Maple Leafs | |
| 192 | Ilya Sorokin | New York Islanders | |
| 194 | Josh Norris | Ottawa Senators | |
| 195 | Bowen Byram | Colorado Avalanche | |
| 196 | Alexander Romanov | Montreal Canadiens | |
| 197 | Dylan Cozens | Buffalo Sabres | |
| 198 | Tim Stutzle | Ottawa Senators | |
| 199 | Kirill Kaprizov | Minnesota Wild | |
| 200 | Alexis Lafreniere | New York Rangers | |
Ultimate Signatures Rookies
| | | | |
| --- | --- | --- | --- |
| # | Player | Team | |
| USR-AA | Alexander Alexeyev | Washington Capitals | |
| USR-AB | Alexander Barabanov | Toronto Maple Leafs | |
| USR-AL | Alexis Lafreniere | New York Rangers | |
| USR-AN | Anthony Angello | Pittsburgh Penguins | |
| USR-AR | Alexander Romanov | Montreal Canadiens | |
| USR-AT | Alexander True | San Jose Sharks | |
| USR-BB | Bowen Byram | Colorado Avalanche | |
| USR-BE | Tyler Benson | Edmonton Oilers | |
| USR-CT | Calvin Thurkauf | Columbus Blue Jackets | |
| USR-DC | Dylan Cozens | Buffalo Sabres | |
| USR-GQ | Gage Quinney | Vegas Golden Knights | |
| USR-IM | Ian Mitchell | Chicago Blackhawks | |
| USR-IS | Ilya Sorokin | New York Islanders | |
| USR-JE | Jake Evans | Montreal Canadiens | |
| USR-JH | Jani Hakanpaa | Anaheim Ducks | |
| USR-JJ | Jonas Johansson | Buffalo Sabres | |
| USR-JN | Josh Norris | Ottawa Senators | |
| USR-JR | Jason Robertson | Dallas Stars | |
| USR-KK | Kirill Kaprizov | Minnesota Wild | |
| USR-KM | K'Andre Miller | New York Rangers | |
| USR-LF | Liam Foudy | Columbus Blue Jackets | |
| USR-ML | Maxim Letunov | San Jose Sharks | |
| USR-NH | Nils Hoglander | Vancouver Canucks | |
| USR-NK | Nikolai Knyzhov | San Jose Sharks | |
| USR-RD | Reid Duke | Vegas Golden Knights | |
| USR-SL | Steven Lorentz | Carolina Hurricanes | |
| USR-SM | Ty Smith | New Jersey Devils | |
| USR-TD | Ty Dellandrea | Dallas Stars | |
| USR-TS | Tim Stutzle | Ottawa Senators | |
| USR-YS | Yegor Sharangovich | New Jersey Devils | |
2019-20 Update - Auto Patch Ultimate Rookies Parallel
| | | | |
| --- | --- | --- | --- |
| # | Player | Team | |
| 104 | Brady Keeper | Florida Panthers | |
| 116 | Martin Fehervary | Washington Capitals | |
| 119 | Kaden Fulcher | Detroit Red Wings | |
| 132 | Rudolfs Balcers | Ottawa Senators | |
| 172 | Philippe Myers | Philadelphia Flyers | |
| 184 | Tobias Bjornfot | Los Angeles Kings | |
| 187 | Adam Fox | New York Rangers | |
| 194 | Victor Olofsson | Buffalo Sabres | |
| 195 | Morgan Frost | Philadelphia Flyers | |
| 197 | Joel Farabee | Philadelphia Flyers | |
2019-20 Update - Base Set Ultimate Rookies Auto
| | | | |
| --- | --- | --- | --- |
| # | Player | Team | |
| 103 | Alexander Volkov | Tampa Bay Lightning | |
| 104 | Brady Keeper | Florida Panthers | |
| 116 | Martin Fehervary | Washington Capitals | |
| 132 | Rudolfs Balcers | Ottawa Senators | |
| 172 | Philippe Myers | Philadelphia Flyers | |
| 184 | Tobias Bjornfot | Los Angeles Kings | |
| 194 | Victor Olofsson | Buffalo Sabres | |
2019-20 Update - Debut Threads
| | | | |
| --- | --- | --- | --- |
| # | Player | Team | |
| DT-FE | Martin Fehervary | Washington Capitals | |
| DT-JF | Joel Farabee | Philadelphia Flyers | |
| DT-MF | Morgan Frost | Philadelphia Flyers | |
| DT-PM | Philippe Myers | Philadelphia Flyers | |
| DT-TB | Tobias Bjornfot | Los Angeles Kings | |
| DT-VO | Victor Olofsson | Buffalo Sabres | |
2019-20 Update - Retro Rookie Auto
| | | | |
| --- | --- | --- | --- |
| # | Player | Team | |
| RRA-FE | Martin Fehervary | Washington Capitals | |
| RRA-JF | Joel Farabee | Philadelphia Flyers | |
| RRA-MO | Morgan Frost | Philadelphia Flyers | |
| RRA-PM | Philippe Myers | Philadelphia Flyers | |
| RRA-TB | Tobias Bjornfot | Los Angeles Kings | |
| RRA-VO | Victor Olofsson | Buffalo Sabres | |
2019-20 Update - Retro Rookie Auto Patch
| | | | |
| --- | --- | --- | --- |
| # | Player | Team | |
| RRPA-FE | Martin Fehervary | Washington Capitals | |
| RRPA-JF | Joel Farabee | Philadelphia Flyers | |
| RRPA-MO | Morgan Frost | Philadelphia Flyers | |
| RRPA-PM | Philippe Myers | Philadelphia Flyers | |
| RRPA-TB | Tobias Bjornfot | Los Angeles Kings | |
| RRPA-VO | Victor Olofsson | Buffalo Sabres | |
2019-20 Update - Rookie Accents
| | | | |
| --- | --- | --- | --- |
| # | Player | Team | |
| RA-JF | Joel Farabee | Philadelphia Flyers | |
| RA-MO | Morgan Frost | Philadelphia Flyers | |
| RA-PM | Philippe Myers | Philadelphia Flyers | |
| RA-TB | Tobias Bjornfot | Los Angeles Kings | |
| RA-VO | Victor Olofsson | Buffalo Sabres | |
2019-20 Update - Signature Masterpieces
| | | | |
| --- | --- | --- | --- |
| # | Player | Team | |
| USM-AB | Adam Boqvist | Chicago Blackhawks | |
| USM-BH | Barrett Hayton | Arizona Coyotes | |
| USM-FZ | Filip Zadina | Detroit Red Wings | |
| USM-VO | Victor Olofsson | Buffalo Sabres | |
2019-20 Update - Ultimate Introductions Auto Gold Parallel
| | | | |
| --- | --- | --- | --- |
| # | Player | Team | |
| UI-8 | Philippe Myers | Philadelphia Flyers | |
| UI-16 | Tobias Bjornfot | Los Angeles Kings | |
| UI-20 | Filip Zadina | Detroit Red Wings | |
| UI-23 | Joel Persson | Edmonton Oilers | |
| UI-28 | Martin Fehervary | Washington Capitals | |
| UI-30 | Victor Olofsson | Buffalo Sabres | |
| UI-39 | Alexander Volkov | Tampa Bay Lightning | |
| UI-41 | Brady Keeper | Florida Panthers | |
| UI-45 | Joel Farabee | Philadelphia Flyers | |
| UI-61 | Rudolfs Balcers | Ottawa Senators | |
| UI-76 | John Marino | Pittsburgh Penguins | |
| UI-87 | Klim Kostin | St. Louis Blues | |
| UI-89 | Morgan Frost | Philadelphia Flyers | |
2019-20 Update - Ultimate Introductions Auto Gold Showcase Parallel
| | | | |
| --- | --- | --- | --- |
| # | Player | Team | |
| UI-92 | Victor Olofsson | Buffalo Sabres | |
Gold
| | | | |
| --- | --- | --- | --- |
| # | Player | Team | |
| 1 | Colton Parayko | St. Louis Blues | |
| 2 | Jake Guentzel | Pittsburgh Penguins | |
| 4 | Brock Boeser | Vancouver Canucks | |
| 5 | Sam Reinhart | Buffalo Sabres | |
| 6 | Dougie Hamilton | Carolina Hurricanes | |
| 7 | Nikolaj Ehlers | Winnipeg Jets | |
| 8 | Carey Price | Montreal Canadiens | |
| 9 | Anze Kopitar | Los Angeles Kings | |
| 10 | Leon Draisaitl | Edmonton Oilers | |
| 11 | Maxime Comtois | Anaheim Ducks | |
| 12 | Mark Scheifele | Winnipeg Jets | |
| 13 | Roman Josi | Nashville Predators | |
| 15 | Zach Parise | Minnesota Wild | |
| 17 | Connor Hellebuyck | Winnipeg Jets | |
| 18 | Eric Staal | Buffalo Sabres | |
| 22 | Jonathan Huberdeau | Florida Panthers | |
| 23 | Sidney Crosby | Pittsburgh Penguins | |
| 25 | Carter Hart | Philadelphia Flyers | |
| 26 | Andrei Vasilevskiy | Tampa Bay Lightning | |
| 27 | Devon Toews | Colorado Avalanche | |
| 28 | Ryan Suter | Minnesota Wild | |
| 31 | Auston Matthews | Toronto Maple Leafs | |
| 32 | Connor McDavid | Edmonton Oilers | |
| 33 | Brady Tkachuk | Ottawa Senators | |
| 34 | Mark Stone | Vegas Golden Knights | |
| 35 | Elias Lindholm | Calgary Flames | |
| 37 | Victor Olofsson | Buffalo Sabres | |
| 40 | Jakub Vrana | Washington Capitals | |
| 42 | Robert Thomas | St. Louis Blues | |
| 47 | Brent Burns | San Jose Sharks | |
| 49 | Brad Marchand | Boston Bruins | |
| 51 | Elias Pettersson | Vancouver Canucks | |
| 53 | Miro Heiskanen | Dallas Stars | |
| 54 | Sergei Bobrovsky | Florida Panthers | |
| 55 | Cale Makar | Colorado Avalanche | |
| 56 | John Gibson | Anaheim Ducks | |
| 59 | Tomas Hertl | San Jose Sharks | |
| 61 | Pavel Buchnevich | New York Rangers | |
| 62 | Max Pacioretty | Vegas Golden Knights | |
| 64 | Ryan O'Reilly | St. Louis Blues | |
| 71 | Matthew Tkachuk | Calgary Flames | |
| 74 | Cam Atkinson | Columbus Blue Jackets | |
| 75 | John Tavares | Toronto Maple Leafs | |
Jumbo Patch Relic-Veterans
| | | | |
| --- | --- | --- | --- |
| # | Player | Team | |
| 1 | Colton Parayko | St. Louis Blues | |
| 2 | Jake Guentzel | Pittsburgh Penguins | |
| 5 | Sam Reinhart | Buffalo Sabres | |
| 6 | Dougie Hamilton | Carolina Hurricanes | |
| 7 | Nikolaj Ehlers | Winnipeg Jets | |
| 8 | Carey Price | Montreal Canadiens | |
| 9 | Anze Kopitar | Los Angeles Kings | |
| 10 | Leon Draisaitl | Edmonton Oilers | |
| 12 | Mark Scheifele | Winnipeg Jets | |
| 15 | Zach Parise | Minnesota Wild | |
| 17 | Connor Hellebuyck | Winnipeg Jets | |
| 22 | Jonathan Huberdeau | Florida Panthers | |
| 23 | Sidney Crosby | Pittsburgh Penguins | |
| 28 | Ryan Suter | Minnesota Wild | |
| 31 | Auston Matthews | Toronto Maple Leafs | |
| 32 | Connor McDavid | Edmonton Oilers | |
| 33 | Brady Tkachuk | Ottawa Senators | |
| 35 | Elias Lindholm | Calgary Flames | |
| 37 | Victor Olofsson | Buffalo Sabres | |
| 40 | Jakub Vrana | Washington Capitals | |
| 42 | Robert Thomas | St. Louis Blues | |
| 47 | Brent Burns | San Jose Sharks | |
| 49 | Brad Marchand | Boston Bruins | |
| 53 | Miro Heiskanen | Dallas Stars | |
| 54 | Sergei Bobrovsky | Florida Panthers | |
| 55 | Cale Makar | Colorado Avalanche | |
| 56 | John Gibson | Anaheim Ducks | |
| 61 | Pavel Buchnevich | New York Rangers | |
| 62 | Max Pacioretty | Vegas Golden Knights | |
| 71 | Matthew Tkachuk | Calgary Flames | |
| 74 | Cam Atkinson | Columbus Blue Jackets | |
| 75 | John Tavares | Toronto Maple Leafs | |
Parallel
| | | | |
| --- | --- | --- | --- |
| # | Player | Team | |
| 2 | Jake Guentzel | Pittsburgh Penguins | |
| 4 | Brock Boeser | Vancouver Canucks | |
| 5 | Sam Reinhart | Buffalo Sabres | |
| 6 | Dougie Hamilton | Carolina Hurricanes | |
| 7 | Nikolaj Ehlers | Winnipeg Jets | |
| 8 | Carey Price | Montreal Canadiens | |
| 10 | Leon Draisaitl | Edmonton Oilers | |
| 11 | Maxime Comtois | Anaheim Ducks | |
| 12 | Mark Scheifele | Winnipeg Jets | |
| 13 | Roman Josi | Nashville Predators | |
| 15 | Zach Parise | Minnesota Wild | |
| 17 | Connor Hellebuyck | Winnipeg Jets | |
| 18 | Eric Staal | Buffalo Sabres | |
| 22 | Jonathan Huberdeau | Florida Panthers | |
| 23 | Sidney Crosby | Pittsburgh Penguins | |
| 26 | Andrei Vasilevskiy | Tampa Bay Lightning | |
| 27 | Devon Toews | Colorado Avalanche | |
| 28 | Ryan Suter | Minnesota Wild | |
| 31 | Auston Matthews | Toronto Maple Leafs | |
| 32 | Connor McDavid | Edmonton Oilers | |
| 33 | Brady Tkachuk | Ottawa Senators | |
| 34 | Mark Stone | Vegas Golden Knights | |
| 35 | Elias Lindholm | Calgary Flames | |
| 37 | Victor Olofsson | Buffalo Sabres | |
| 40 | Jakub Vrana | Washington Capitals | |
| 42 | Robert Thomas | St. Louis Blues | |
| 47 | Brent Burns | San Jose Sharks | |
| 49 | Brad Marchand | Boston Bruins | |
| 51 | Elias Pettersson | Vancouver Canucks | |
| 53 | Miro Heiskanen | Dallas Stars | |
| 54 | Sergei Bobrovsky | Florida Panthers | |
| 55 | Cale Makar | Colorado Avalanche | |
| 56 | John Gibson | Anaheim Ducks | |
| 59 | Tomas Hertl | San Jose Sharks | |
| 61 | Pavel Buchnevich | New York Rangers | |
| 62 | Max Pacioretty | Vegas Golden Knights | |
| 64 | Ryan O'Reilly | St. Louis Blues | |
| 71 | Matthew Tkachuk | Calgary Flames | |
| 74 | Cam Atkinson | Columbus Blue Jackets | |
| 75 | John Tavares | Toronto Maple Leafs | |
Pro Threads
| | | | |
| --- | --- | --- | --- |
| # | Player | Team | |
| PT-AK | Anze Kopitar | Los Angeles Kings | |
| PT-AM | Auston Matthews | Toronto Maple Leafs | |
| PT-AV | Andrei Vasilevskiy | Tampa Bay Lightning | |
| PT-BM | Brad Marchand | Boston Bruins | |
| PT-BT | Brady Tkachuk | Ottawa Senators | |
| PT-CH | Carter Hart | Philadelphia Flyers | |
| PT-CP | Colton Parayko | St. Louis Blues | |
| PT-DP | David Perron | St. Louis Blues | |
| PT-EL | Elias Lindholm | Calgary Flames | |
| PT-EP | Elias Pettersson | Vancouver Canucks | |
| PT-HE | Connor Hellebuyck | Winnipeg Jets | |
| PT-JG | Jake Guentzel | Pittsburgh Penguins | |
| PT-JH | Jonathan Huberdeau | Florida Panthers | |
| PT-JT | John Tavares | Toronto Maple Leafs | |
| PT-LD | Leon Draisaitl | Edmonton Oilers | |
| PT-MA | Jonathan Marchessault | Vegas Golden Knights | |
| PT-MC | Connor McDavid | Edmonton Oilers | |
| PT-MO | Josh Morrissey | Winnipeg Jets | |
| PT-MS | Mark Scheifele | Winnipeg Jets | |
| PT-MT | Matthew Tkachuk | Calgary Flames | |
| PT-PG | Philipp Grubauer | Colorado Avalanche | |
| PT-RO | Ryan O'Reilly | St. Louis Blues | |
| PT-RT | Robert Thomas | St. Louis Blues | |
| PT-SB | Sergei Bobrovsky | Florida Panthers | |
| PT-SC | Sidney Crosby | Pittsburgh Penguins | |
| PT-ST | Mark Stone | Vegas Golden Knights | |
| PT-VO | Victor Olofsson | Buffalo Sabres | |
| PT-WK | William Karlsson | Vegas Golden Knights | |
Ultimate Material Signatures
| | | | |
| --- | --- | --- | --- |
| # | Player | Team | |
| UMS-BB | Brent Burns | San Jose Sharks | |
| UMS-BH | Brett Hull | St. Louis Blues | |
| UMS-BS | Brayden Schenn | St. Louis Blues | |
| UMS-CH | Carter Hart | Philadelphia Flyers | |
| UMS-CM | Cale Makar | Colorado Avalanche | |
| UMS-CP | Colton Parayko | St. Louis Blues | |
| UMS-EL | Elias Lindholm | Calgary Flames | |
| UMS-EP | Elias Pettersson | Vancouver Canucks | |
| UMS-HE | Connor Hellebuyck | Winnipeg Jets | |
| UMS-JB | Josh Bailey | New York Islanders | |
| UMS-JG | Jake Guentzel | Pittsburgh Penguins | |
| UMS-JH | Jonathan Huberdeau | Florida Panthers | |
| UMS-JM | Jonathan Marchessault | Vegas Golden Knights | |
| UMS-JS | Joe Sakic | Colorado Avalanche | |
| UMS-LD | Leon Draisaitl | Edmonton Oilers | |
| UMS-LI | Eric Lindros | Philadelphia Flyers | |
| UMS-MC | Connor McDavid | Edmonton Oilers | |
| UMS-RJ | Roman Josi | Nashville Predators | |
| UMS-RS | Ryan Suter | Minnesota Wild | |
| UMS-RT | Robert Thomas | St. Louis Blues | |
| UMS-SB | Sergei Bobrovsky | Florida Panthers | |
| UMS-SC | Sidney Crosby | Pittsburgh Penguins | |
| UMS-SR | Sam Reinhart | Buffalo Sabres | |
| UMS-TA | John Tavares | Toronto Maple Leafs | |
| UMS-TS | Teemu Selanne | Anaheim Ducks | |
| UMS-TT | Teuvo Teravainen | Carolina Hurricanes | |
| UMS-TW | Tom Wilson | Washington Capitals | |
| UMS-VO | Victor Olofsson | Buffalo Sabres | |
2019-20 Update - All-Star Skills Auto Shield
| | | | |
| --- | --- | --- | --- |
| # | Player | Team | |
| SSA-BB | Brent Burns | San Jose Sharks | |
| SSA-JE | Jack Eichel | Buffalo Sabres | |
| SSA-PK | Patrick Kane | Chicago Blackhawks | |
| SSA-SA | Sebastian Aho | Carolina Hurricanes | |
| SSA-SC | Sidney Crosby | Pittsburgh Penguins | |
2019-20 Update - Auto Parallel
| | | | |
| --- | --- | --- | --- |
| # | Player | Team | |
| 8 | Brayden Point | Tampa Bay Lightning | |
| 15 | Jonathan Toews | Chicago Blackhawks | |
| 16 | Jonathan Quick | Los Angeles Kings | |
| 20 | Dylan Larkin | Detroit Red Wings | |
| 21 | Sebastian Aho | Carolina Hurricanes | |
| 22 | Matt Murray | Pittsburgh Penguins | |
| 26 | Miro Heiskanen | Dallas Stars | |
| 40 | Patrick Kane | Chicago Blackhawks | |
| 50 | Sidney Crosby | Pittsburgh Penguins | |
| 60 | Jack Eichel | Buffalo Sabres | |
| 73 | Zach Werenski | Columbus Blue Jackets | |
2019-20 Update - Pro Threads
| | | | |
| --- | --- | --- | --- |
| # | Player | Team | |
| PT-BB | Brent Burns | San Jose Sharks | |
| PT-BP | Brayden Point | Tampa Bay Lightning | |
| PT-ES | Eric Staal | Minnesota Wild | |
| PT-JQ | Jonathan Quick | Los Angeles Kings | |
| PT-MM | Matt Murray | Pittsburgh Penguins | |
| PT-PK | Patrick Kane | Chicago Blackhawks | |
| PT-SA | Sebastian Aho | Carolina Hurricanes | |
| PT-SC | Sidney Crosby | Pittsburgh Penguins | |
2019-20 Update - Ultimate Access Jersey Auto
| | | | |
| --- | --- | --- | --- |
| # | Player | Team | |
| UAA-BP | Brayden Point | Tampa Bay Lightning | |
| UAA-DL | Dylan Larkin | Detroit Red Wings | |
| UAA-JE | Jack Eichel | Buffalo Sabres | |
| UAA-PK | Patrick Kane | Chicago Blackhawks | |
| UAA-SC | Sidney Crosby | Pittsburgh Penguins | |
2019-20 Update - Ultimate Material Signatures
| | | | |
| --- | --- | --- | --- |
| # | Player | Team | |
| UMS-BB | Brent Burns | San Jose Sharks | |
| UMS-BP | Brayden Point | Tampa Bay Lightning | |
| UMS-DL | Dylan Larkin | Detroit Red Wings | |
| UMS-JE | Jack Eichel | Buffalo Sabres | |
| UMS-JT | Jonathan Toews | Chicago Blackhawks | |
| UMS-MH | Miro Heiskanen | Dallas Stars | |
| UMS-PK | Patrick Kane | Chicago Blackhawks | |
| UMS-QH | Quinn Hughes | Vancouver Canucks | |
| UMS-SA | Sebastian Aho | Carolina Hurricanes | |
| UMS-SC | Sidney Crosby | Pittsburgh Penguins | |
2019-20 Update - Ultimate Signature Premium Materials
| | | | |
| --- | --- | --- | --- |
| # | Player | Team | |
| USP-DL | Dylan Larkin | Detroit Red Wings | |
| USP-MH | Miro Heiskanen | Dallas Stars | |
| USP-PK | Patrick Kane | Chicago Blackhawks | |
| USP-SC | Sidney Crosby | Pittsburgh Penguins | |
2019-20 Update - Ultimate Signatures
| | | | |
| --- | --- | --- | --- |
| # | Player | Team | |
| US-BB | Brent Burns | San Jose Sharks | |
| US-BP | Brayden Point | Tampa Bay Lightning | |
| US-DL | Dylan Larkin | Detroit Red Wings | |
| US-GL | Guy Lafleur | Montreal Canadiens | |
| US-JQ | Jonathan Quick | Los Angeles Kings | |
| US-MH | Miro Heiskanen | Dallas Stars | |
| US-MM | Matt Murray | Pittsburgh Penguins | |
| US-PF | Peter Forsberg | Colorado Avalanche | |
| US-PK | Patrick Kane | Chicago Blackhawks | |
| US-SA | Sebastian Aho | Carolina Hurricanes | |
| US-SC | Sidney Crosby | Pittsburgh Penguins | |
| US-ZW | Zach Werenski | Columbus Blue Jackets | |
All-Star Skills Shield Patch
| | | | |
| --- | --- | --- | --- |
| # | Player | Team | |
| SSPA-AK | Anze Kopitar | Los Angeles Kings | |
| SSPA-CH | Connor Hellebuyck | Winnipeg Jets | |
| SSPA-CM | Connor McDavid | Edmonton Oilers | |
| SSPA-DP | David Perron | St. Louis Blues | |
| SSPA-EP | Elias Pettersson | Vancouver Canucks | |
| SSPA-ES | Eric Staal | Minnesota Wild | |
| SSPA-LD | Leon Draisaitl | Edmonton Oilers | |
| SSPA-MS | Mark Scheifele | Winnipeg Jets | |
| SSPA-MT | Matthew Tkachuk | Calgary Flames | |
| SSPA-TH | Tomas Hertl | San Jose Sharks | |
| SSPA-TJ | Tristan Jarry | Pittsburgh Penguins | |
Signature Material Laureates
| | | | |
| --- | --- | --- | --- |
| # | Player | Team | |
| SML-AV | Andrei Vasilevskiy | Tampa Bay Lightning | |
| SML-BM | Brad Marchand | Boston Bruins | |
| SML-CH | Carter Hart | Philadelphia Flyers | |
| SML-CM | Cale Makar | Colorado Avalanche | |
| SML-CP | Colton Parayko | St. Louis Blues | |
| SML-EP | Elias Pettersson | Vancouver Canucks | |
| SML-MC | Connor McDavid | Edmonton Oilers | |
| SML-MO | Josh Morrissey | Winnipeg Jets | |
| SML-MS | Mark Stone | Vegas Golden Knights | |
| SML-NL | Nicklas Lidstrom | Detroit Red Wings | |
| SML-ZP | Zach Parise | Minnesota Wild | |
Ultimate Signature Premium Materials
| | | | |
| --- | --- | --- | --- |
| # | Player | Team | |
| SPM-AM | Auston Matthews | Toronto Maple Leafs | |
| SPM-AV | Andrei Vasilevskiy | Tampa Bay Lightning | |
| SPM-BB | Brent Burns | San Jose Sharks | |
| SPM-CH | Connor Hellebuyck | Winnipeg Jets | |
| SPM-CM | Connor McDavid | Edmonton Oilers | |
| SPM-CP | Carey Price | Montreal Canadiens | |
| SPM-DS | Daniel Sedin | Vancouver Canucks | |
| SPM-EL | Eric Lindros | Philadelphia Flyers | |
| SPM-HS | Henrik Sedin | Vancouver Canucks | |
| SPM-JT | John Tavares | Toronto Maple Leafs | |
| SPM-LD | Leon Draisaitl | Edmonton Oilers | |
| SPM-MB | Martin Brodeur | New Jersey Devils | |
| SPM-MS | Mark Scheifele | Winnipeg Jets | |
| SPM-ST | Mark Stone | Vegas Golden Knights | |
| SPM-WG | Wayne Gretzky | Edmonton Oilers | |
Ultimate Signatures
| | | | |
| --- | --- | --- | --- |
| # | Player | Team | |
| US-AV | Andrei Vasilevskiy | Tampa Bay Lightning | |
| US-BM | Brad Marchand | Boston Bruins | |
| US-BO | Bobby Orr | Boston Bruins | |
| US-CM | Connor McDavid | Edmonton Oilers | |
| US-DG | Dirk Graham | Chicago Blackhawks | |
| US-DT | Devon Toews | Colorado Avalanche | |
| US-DW | Doug Weight | Edmonton Oilers | |
| US-ES | Eric Staal | Buffalo Sabres | |
| US-FP | Felix Potvin | Toronto Maple Leafs | |
| US-GI | John Gibson | Anaheim Ducks | |
| US-GS | Gary Suter | Calgary Flames | |
| US-HL | Hakan Loob | Calgary Flames | |
| US-JB | Jay Bouwmeester | Florida Panthers | |
| US-JC | Jonathan Cheechoo | San Jose Sharks | |
| US-JG | Jake Guentzel | Pittsburgh Penguins | |
| US-JH | Jonathan Huberdeau | Florida Panthers | |
| US-JL | John LeClair | Philadelphia Flyers | |
| US-JM | J.T. Miller | Vancouver Canucks | |
| US-KF | Kevin Fiala | Minnesota Wild | |
| US-KM | Ken Morrow | New York Islanders | |
| US-MA | Jacob Markstrom | Calgary Flames | |
| US-MO | Brenden Morrow | Dallas Stars | |
| US-MP | Max Pacioretty | Vegas Golden Knights | |
| US-MS | Martin St. Louis | Tampa Bay Lightning | |
| US-OK | Olaf Kolzig | Washington Capitals | |
| US-PB | Peter Bondra | Washington Capitals | |
| US-PD | Phillip Danault | Montreal Canadiens | |
| US-PG | Philipp Grubauer | Colorado Avalanche | |
| US-RO | Ryan O'Reilly | St. Louis Blues | |
| US-SK | Saku Koivu | Anaheim Ducks | |
| US-SS | Sergei Samsonov | Boston Bruins | |
| US-ST | Anton Stastny | Colorado Avalanche | |
| US-TJ | Tristan Jarry | Pittsburgh Penguins | |
| US-WG | Wayne Gretzky | Los Angeles Kings | |
2019-20 Update - Signature Material Laureates
| | | | |
| --- | --- | --- | --- |
| # | Player | Team | |
| SML-PK | Patrick Kane | Chicago Blackhawks | |
| SML-SA | Sebastian Aho | Carolina Hurricanes | |
2019-20 Update - Ultimate Icons Jersey Auto
| | | | |
| --- | --- | --- | --- |
| # | Player | Team | |
| UIA-ES | Eric Staal | Carolina Hurricanes | |
| UIA-MU | Matt Murray | Pittsburgh Penguins | |
NHL Legacy
| | | | |
| --- | --- | --- | --- |
| # | Player | Team | |
| L-AM | Anthony Mantha | Detroit Red Wings | |
| L-BH | Bo Horvat | Vancouver Canucks | |
| L-BJ | Boone Jenner | Columbus Blue Jackets | |
| L-BR | Brett Hull | St. Louis Blues | |
| L-BT | Brady Tkachuk | Ottawa Senators | |
| L-CP | Carey Price | Montreal Canadiens | |
| L-DS | Daniel Sedin | Vancouver Canucks | |
| L-ES | Eric Staal | Buffalo Sabres | |
| L-HS | Henrik Sedin | Vancouver Canucks | |
| L-JD | Jake DeBrusk | Boston Bruins | |
| L-JS | Jordan Staal | Carolina Hurricanes | |
| L-MT | Matthew Tkachuk | Calgary Flames | |
| L-PE | Phil Esposito | Boston Bruins | |
| L-PS | Paul Stastny | Winnipeg Jets | |
| L-RD | Ryan Donato | San Jose Sharks | |
| L-RS | Ryan Suter | Minnesota Wild | |
| L-SK | Saku Koivu | Montreal Canadiens | |
| L-SR | Sam Reinhart | Buffalo Sabres | |
| L-TB | Tyler Bertuzzi | Detroit Red Wings | |
| L-WN | William Nylander | Toronto Maple Leafs | |
| L-ZP | Zach Parise | Minnesota Wild | |
Ultimate Access Bronze Patch
| | | | |
| --- | --- | --- | --- |
| # | Player | Team | |
| UAA-AK | Anze Kopitar | Los Angeles Kings | |
| UAA-TT | Teuvo Teravainen | Carolina Hurricanes | |
Legends
| | | | |
| --- | --- | --- | --- |
| # | Player | Team | |
| 76 | Rod Brind`Amour | Carolina Hurricanes | |
| 77 | Glenn Hall | Chicago Blackhawks | |
| 78 | Lanny McDonald | Calgary Flames | |
| 79 | Eric Lindros | Philadelphia Flyers | |
| 80 | Billy Smith | New York Islanders | |
| 81 | Brett Hull | St. Louis Blues | |
| 82 | Daniel Sedin | Vancouver Canucks | |
| 85 | Martin St. Louis | Tampa Bay Lightning | |
| 86 | Guy Lafleur | Montreal Canadiens | |
| 88 | Mark Messier | Edmonton Oilers | |
| 89 | Martin Brodeur | New Jersey Devils | |
| 90 | Wayne Gretzky | Los Angeles Kings | |
| 91 | Bill Ranford | Edmonton Oilers | |
| 93 | Doug Weight | St. Louis Blues | |
| 94 | Bobby Orr | Boston Bruins | |
| 95 | Mark Recchi | Pittsburgh Penguins | |
| 96 | Teemu Selanne | Anaheim Ducks | |
| 97 | John LeClair | Philadelphia Flyers | |
| 98 | Dominik Hasek | Buffalo Sabres | |
| 99 | Henrik Sedin | Vancouver Canucks | |
| 100 | Mike Richter | New York Rangers | |
Jumbo Patch Relic- Legends
| | | | |
| --- | --- | --- | --- |
| # | Player | Team | |
| 76 | Rod Brind`Amour | Carolina Hurricanes | |
| 79 | Eric Lindros | Philadelphia Flyers | |
| 80 | Billy Smith | New York Islanders | |
| 82 | Daniel Sedin | Vancouver Canucks | |
| 85 | Martin St. Louis | Tampa Bay Lightning | |
| 88 | Mark Messier | Edmonton Oilers | |
| 89 | Martin Brodeur | New Jersey Devils | |
| 90 | Wayne Gretzky | Los Angeles Kings | |
| 91 | Bill Ranford | Edmonton Oilers | |
| 93 | Doug Weight | St. Louis Blues | |
| 95 | Mark Recchi | Pittsburgh Penguins | |
| 96 | Teemu Selanne | Anaheim Ducks | |
| 97 | John LeClair | Philadelphia Flyers | |
| 99 | Henrik Sedin | Vancouver Canucks | |
| 100 | Mike Richter | New York Rangers | |
Ultimate Numbers Patch
| | | | |
| --- | --- | --- | --- |
| # | Player | Team | |
| UN-JI | Jarome Iginla | Calgary Flames | |
| UN-JS | Joe Sakic | Colorado Avalanche | |
| UN-MB | Martin Brodeur | New Jersey Devils | |
| UN-MO | Mike Modano | Dallas Stars | |
| UN-MR | Mike Richter | New York Rangers | |
| UN-MS | Martin St. Louis | Tampa Bay Lightning | |
| UN-NL | Nicklas Lidstrom | Detroit Red Wings | |
| UN-WG | Wayne Gretzky | Los Angeles Kings | |
2019-20 Update - Ultimate Introductions Auto Onyx Black Parallel
| | | | |
| --- | --- | --- | --- |
| # | Player | Team | |
| UI-14 | Brady Keeper | Florida Panthers | |
2019-20 Update - Auto Legends Parallel
| | | | |
| --- | --- | --- | --- |
| # | Player | Team | |
| 92 | Guy Lafleur | Montreal Canadiens | |
2019-20 Update - Auto Shield Parallel
| | | | |
| --- | --- | --- | --- |
| # | Player | Team | |
| 46 | Tyler Seguin | Dallas Stars | |
2019-20 Update - Onyx Black Auto Legends Parallel
| | | | |
| --- | --- | --- | --- |
| # | Player | Team | |
| 85 | Steve Yzerman | Detroit Red Wings | |
| 90 | Mario Lemieux | Pittsburgh Penguins | |
| 91 | Patrick Roy | Montreal Canadiens | |
2018-19 Update - 1997 Ultimate Legends Signatures
| | | | |
| --- | --- | --- | --- |
| # | Player | Team | |
| AL-131 | Kirk Muller | New Jersey Devils | |
Ultimate Access Jersey
| | | | |
| --- | --- | --- | --- |
| # | Player | Team | |
| UA-AK | Anze Kopitar | Los Angeles Kings | |
| UA-AL | Alexis Lafreniere | New York Rangers | |
| UA-AM | Anthony Mantha | Detroit Red Wings | |
| UA-AV | Andrei Vasilevskiy | Tampa Bay Lightning | |
| UA-BH | Bo Horvat | Vancouver Canucks | |
| UA-BS | Brayden Schenn | St. Louis Blues | |
| UA-CH | Carter Hart | Philadelphia Flyers | |
| UA-CM | Connor McDavid | Edmonton Oilers | |
| UA-DP | David Pastrnak | Boston Bruins | |
| UA-HE | Connor Hellebuyck | Winnipeg Jets | |
| UA-JG | Jake Guentzel | Pittsburgh Penguins | |
| UA-JM | J.T. Miller | Vancouver Canucks | |
| UA-JP | Joe Pavelski | Dallas Stars | |
| UA-KH | Kevin Hayes | Philadelphia Flyers | |
| UA-KK | Kirill Kaprizov | Minnesota Wild | |
| UA-MS | Mark Stone | Vegas Golden Knights | |
| UA-NM | Nathan MacKinnon | Colorado Avalanche | |
| UA-PE | David Perron | St. Louis Blues | |
| UA-RJ | Roman Josi | Nashville Predators | |
| UA-SM | Sean Monahan | Calgary Flames | |
| UA-SR | Sam Reinhart | Buffalo Sabres | |
| UA-TO | Tyler Toffoli | Montreal Canadiens | |
| UA-TT | Teuvo Teravainen | Carolina Hurricanes | |
| UA-TW | Tom Wilson | Washington Capitals | |
| UA-WK | William Karlsson | Vegas Golden Knights | |
Ultimate Quad Materials
| | | | |
| --- | --- | --- | --- |
| # | Player | Team | |
| QM-AJJB | Cam Atkinson | Columbus Blue Jackets | |
| QM-AJJB | Boone Jenner | Columbus Blue Jackets | |
| QM-AJJB | Seth Jones | Columbus Blue Jackets | |
| QM-AJJB | Olvier Bjorkstrand | Columbus Blue Jackets | |
| QM-BCKH | Brent Burns | San Jose Sharks | |
| QM-BCKH | Tomas Hertl | San Jose Sharks | |
| QM-BCKH | Evander Kane | San Jose Sharks | |
| QM-BCKH | Logan Couture | San Jose Sharks | |
| QM-BCMT | Brady Tkachuk | Ottawa Senators | |
| QM-BCMT | Matt Murray | Ottawa Senators | |
| QM-BCMT | Thomas Chabot | Ottawa Senators | |
| QM-BCMT | Connor Brown | Ottawa Senators | |
| QM-BHEB | Jonathan Huberdeau | Florida Panthers | |
| QM-BHEB | Sergei Bobrovsky | Florida Panthers | |
| QM-BHEB | Aleksander Barkov | Florida Panthers | |
| QM-BHEB | Aaron Ekblad | Florida Panthers | |
| QM-BKMM | Brad Marchand | Boston Bruins | |
| QM-BKMM | Charlie McAvoy | Boston Bruins | |
| QM-BKMM | David Krejci | Boston Bruins | |
| QM-BKMM | Patrice Bergeron | Boston Bruins | |
| QM-BKMS | Ilya Sorokin | New York Rangers | |
| QM-BKMS | K'Andre Miller | New York Rangers | |
| QM-BKMS | Kieffer Bellows | New York Rangers | |
| QM-BKMS | Vitali Kravtsov | New York Rangers | |
| QM-BOCO | Alex Ovechkin | Washington Capitals | |
| QM-BOCO | T.J. Oshie | Washington Capitals | |
| QM-BOCO | John Carlson | Washington Capitals | |
| QM-BOCO | Nicklas Backstrom | Washington Capitals | |
| QM-CKAK | Anze Kopitar | Los Angeles Kings | |
| QM-CKAK | Adrian Kempe | Los Angeles Kings | |
| QM-CKAK | Jeff Carter | Los Angeles Kings | |
| QM-CKAK | Andreas Athanasiou | Los Angeles Kings | |
| QM-CLKS | Alexis Lafreniere | New York Rangers | |
| QM-CLKS | Kirill Kaprizov | Minnesota Wild | |
| QM-CLKS | Tim Stutzle | Ottawa Senators | |
| QM-CLKS | Dylan Cozens | Buffalo Sabres | |
| QM-DGFA | Filip Forsberg | Nashville Predators | |
| QM-DGFA | Mikael Granlund | Nashville Predators | |
| QM-DGFA | Matt Duchene | Nashville Predators | |
| QM-DGFA | Viktor Arvidsson | Nashville Predators | |
| QM-EVLB | Mathew Barzal | New York Islanders | |
| QM-EVLB | Semyon Varlamov | New York Islanders | |
| QM-EVLB | Anders Lee | New York Islanders | |
| QM-EVLB | Jordan Eberle | New York Islanders | |
| QM-FSMT | Mark Stone | Vegas Golden Knights | |
| QM-FSMT | Jonathan Marchessault | Vegas Golden Knights | |
| QM-FSMT | Marc-Andre Fleury | Vegas Golden Knights | |
| QM-FSMT | Shea Theodore | Vegas Golden Knights | |
| QM-GRLS | Hampus Lindholm | Anaheim Ducks | |
| QM-GRLS | Sam Steel | Anaheim Ducks | |
| QM-GRLS | Rickard Rakell | Anaheim Ducks | |
| QM-GRLS | Ryan Getzlaf | Anaheim Ducks | |
| QM-HREO | Victor Olofsson | Buffalo Sabres | |
| QM-HREO | Sam Reinhart | Buffalo Sabres | |
| QM-HREO | Jack Eichel | Buffalo Sabres | |
| QM-HREO | Taylor Hall | Buffalo Sabres | |
| QM-HTAS | Sebastian Aho | Carolina Hurricanes | |
| QM-HTAS | Dougie Hamilton | Carolina Hurricanes | |
| QM-HTAS | Teuvo Teravainen | Carolina Hurricanes | |
| QM-HTAS | Andrei Svechnikov | Carolina Hurricanes | |
| QM-KDSK | Nick Schmaltz | Arizona Coyotes | |
| QM-KDSK | Clayton Keller | Arizona Coyotes | |
| QM-KDSK | Phil Kessel | Arizona Coyotes | |
| QM-KDSK | Christian Dvorak | Arizona Coyotes | |
| QM-KKSD | Patrick Kane | Chicago Blackhawks | |
| QM-KKSD | Alex DeBrincat | Chicago Blackhawks | |
| QM-KKSD | Dylan Strome | Chicago Blackhawks | |
| QM-KKSD | Duncan Keith | Chicago Blackhawks | |
| QM-LMRM | Cale Makar | Colorado Avalanche | |
| QM-LMRM | Nathan MacKinnon | Colorado Avalanche | |
| QM-LMRM | Mikko Rantanen | Colorado Avalanche | |
| QM-LMRM | Gabriel Landeskog | Colorado Avalanche | |
| QM-LRKB | Nick Robertson | Toronto Maple Leafs | |
| QM-LRKB | Alexander Barabanov | Toronto Maple Leafs | |
| QM-LRKB | Timothy Liljegren | Toronto Maple Leafs | |
| QM-LRKB | Egor Korshkov | Toronto Maple Leafs | |
| QM-MHBP | Elias Pettersson | Vancouver Canucks | |
| QM-MHBP | J.T. Miller | Vancouver Canucks | |
| QM-MHBP | Bo Horvat | Vancouver Canucks | |
| QM-MHBP | Brock Boeser | Vancouver Canucks | |
| QM-MLGT | Matthew Tkachuk | Calgary Flames | |
| QM-MLGT | Elias Lindholm | Calgary Flames | |
| QM-MLGT | Sean Monahan | Calgary Flames | |
| QM-MLGT | Johnny Gaudreau | Calgary Flames | |
| QM-MLMG | Jake Guentzel | Pittsburgh Penguins | |
| QM-MLMG | Jared McCann | Pittsburgh Penguins | |
| QM-MLMG | Evgeni Malkin | Pittsburgh Penguins | |
| QM-MLMG | Kris Letang | Pittsburgh Penguins | |
| QM-NNDP | Leon Draisaitl | Edmonton Oilers | |
| QM-NNDP | Ryan Nugent-Hopkins | Edmonton Oilers | |
| QM-NNDP | Jesse Puljujarvi | Edmonton Oilers | |
| QM-NNDP | Darnell Nurse | Edmonton Oilers | |
| QM-PSFG | Zach Parise | Minnesota Wild | |
| QM-PSFG | Ryan Suter | Minnesota Wild | |
| QM-PSFG | Kevin Fiala | Minnesota Wild | |
| QM-PSFG | Jordan Greenway | Minnesota Wild | |
| QM-RMLB | Dylan Larkin | Detroit Red Wings | |
| QM-RMLB | Anthony Mantha | Detroit Red Wings | |
| QM-RMLB | Tyler Bertuzzi | Detroit Red Wings | |
| QM-RMLB | Bobby Ryan | Detroit Red Wings | |
| QM-SHPV | Andrei Vasilevskiy | Tampa Bay Lightning | |
| QM-SHPV | Brayden Point | Tampa Bay Lightning | |
| QM-SHPV | Steven Stamkos | Tampa Bay Lightning | |
| QM-SHPV | Victor Hedman | Tampa Bay Lightning | |
| QM-SOBP | Ryan O'Reilly | St. Louis Blues | |
| QM-SOBP | Colton Parayko | St. Louis Blues | |
| QM-SOBP | Jordan Binnington | St. Louis Blues | |
| QM-SOBP | Braydenn Schenn | St. Louis Blues | |
| QM-TNMM | John Tavares | Toronto Maple Leafs | |
| QM-TNMM | Auston Matthews | Toronto Maple Leafs | |
| QM-TNMM | William Nylander | Toronto Maple Leafs | |
| QM-TNMM | Mitch Marner | Toronto Maple Leafs | |
| QM-VGHH | Carter Hart | Philadelphia Flyers | |
| QM-VGHH | Kevin Hayes | Philadelphia Flyers | |
| QM-VGHH | Jakub Voracek | Philadelphia Flyers | |
| QM-VGHH | Claude Giroux | Philadelphia Flyers | |
| QM-WPGD | Carey Price | Montreal Canadiens | |
| QM-WPGD | Brendan Gallagher | Montreal Canadiens | |
| QM-WPGD | Jonathan Drouin | Montreal Canadiens | |
| QM-WPGD | Shea Weber | Montreal Canadiens | |
| QM-WSHC | Connor Hellebuyck | Winnipeg Jets | |
| QM-WSHC | Mark Scheifele | Winnipeg Jets | |
| QM-WSHC | Kyle Connor | Winnipeg Jets | |
| QM-WSHC | Blake Wheeler | Winnipeg Jets | |
Ultimate Rookie Jersey
| | | | |
| --- | --- | --- | --- |
| # | Player | Team | |
| 103 | Joel Kiviranta | Dallas Stars | |
| 104 | Aleksi Heponiemi | Florida Panthers | |
| 106 | Joel Hofer | St. Louis Blues | |
| 108 | Nolan Foote | New Jersey Devils | |
| 110 | Sasha Chmelevski | San Jose Sharks | |
| 113 | Jack Rathbone | Vancouver Canucks | |
| 114 | Logan Stanley | Winnipeg Jets | |
| 116 | Gilles Senn | New Jersey Devils | |
| 126 | Arthur Kaliyev | Los Angeles Kings | |
| 127 | K'Andre Miller | New York Rangers | |
| 128 | Alexander Barabanov | Toronto Maple Leafs | |
| 129 | Jonas Johansson | Buffalo Sabres | |
| 130 | Philip Broberg | Edmonton Oilers | |
| 131 | Alexander Alexeyev | Washington Capitals | |
| 132 | Dylan Coghlan | Vegas Golden Knights | |
| 133 | Mikey Anderson | Los Angeles Kings | |
| 134 | Philipp Kurashev | Chicago Blackhawks | |
| 135 | Vitek Vanecek | Washington Capitals | |
| 136 | Brandon Hagel | Chicago Blackhawks | |
| 137 | Gustav Lindstrom | Detroit Red Wings | |
| 138 | Jake Evans | Montreal Canadiens | |
| 139 | Gage Quinney | Vegas Golden Knights | |
| 141 | Victor Soderstrom | Arizona Coyotes | |
| 142 | Mikko Lehtonen | Toronto Maple Leafs | |
| 143 | Kieffer Bellows | New York Islanders | |
| 144 | Gabe Vilardi | Los Angeles Kings | |
| 145 | Yegor Sharangovich | New Jersey Devils | |
| 146 | Ian Mitchell | Chicago Blackhawks | |
| 147 | Cal Foote | Tampa Bay Lightning | |
| 148 | Shane Bowers | Colorado Avalanche | |
| 149 | Keegan Kolesar | Vegas Golden Knights | |
| 150 | Ty Smith | New Jersey Devils | |
| 151 | Alexander Yelesin | Calgary Flames | |
| 152 | Olli Juolevi | Vancouver Canucks | |
| 153 | Ty Dellandrea | Dallas Stars | |
| 154 | Nicolas Beaudin | Chicago Blackhawks | |
| 155 | Alexander True | San Jose Sharks | |
| 156 | Lucas Carlsson | Chicago Blackhawks | |
| 157 | Jani Hakanpaa | Anaheim Ducks | |
| 158 | Reid Duke | Vegas Golden Knights | |
| 159 | Pavel Francouz | Colorado Avalanche | |
| 160 | Pierre-Olivier Joseph | Pittsburgh Penguins | |
| 161 | Pius Suter | Chicago Blackhawks | |
| 162 | Liam Foudy | Columbus Blue Jackets | |
| 163 | Martin Kaut | Colorado Avalanche | |
| 164 | Morgan Geekie | Carolina Hurricanes | |
| 165 | Matiss Kivlenieks | Columbus Blue Jackets | |
| 166 | Thomas Harley | Dallas Stars | |
| 167 | Alex Belzile | Montreal Canadiens | |
| 168 | Connor Ingram | Nashville Predators | |
| 169 | Chase Priskie | Florida Panthers | |
| 170 | Nikolai Knyzhov | San Jose Sharks | |
| 171 | Jason Robertson | Dallas Stars | |
| 172 | Tyler Benson | Edmonton Oilers | |
| 173 | Ryan McLeod | Edmonton Oilers | |
| 174 | Timothy Liljegren | Toronto Maple Leafs | |
| 176 | Nils Hoglander | Vancouver Canucks | |
| 177 | Vitali Kravtsov | New York Rangers | |
| 178 | John Leonard | San Jose Sharks | |
| 179 | Anthony Angello | Pittsburgh Penguins | |
| 180 | Calvin Thurkauf | Columbus Blue Jackets | |
| 181 | Mathias Brome | Detroit Red Wings | |
| 182 | Maxim Letunov | San Jose Sharks | |
| 183 | Alec Regula | Chicago Blackhawks | |
| 184 | Steven Lorentz | Carolina Hurricanes | |
| 186 | Philippe Maillet | Washington Capitals | |
| 187 | Egor Korshkov | Toronto Maple Leafs | |
| 188 | Jake Oettinger | Dallas Stars | |
| 189 | Peyton Krebs | Vegas Golden Knights | |
| 191 | Nick Robertson | Toronto Maple Leafs | |
| 192 | Ilya Sorokin | New York Islanders | |
| 193 | Connor McMichael | Washington Capitals | |
| 194 | Josh Norris | Ottawa Senators | |
| 195 | Bowen Byram | Colorado Avalanche | |
| 196 | Alexander Romanov | Montreal Canadiens | |
| 197 | Dylan Cozens | Buffalo Sabres | |
| 198 | Tim Stutzle | Ottawa Senators | |
| 199 | Kirill Kaprizov | Minnesota Wild | |
| 200 | Alexis Lafreniere | New York Rangers | |
Rookie Tandems Shield Patch
| | | | |
| --- | --- | --- | --- |
| # | Player | Team | |
| RTS-BH | Aleksi Heponiemi | Florida Panthers | |
| RTS-BH | Aleksander Barkov | Florida Panthers | |
| RTS-BS | Ilya Sorokin | New York Islanders | |
| RTS-BS | Mathew Barzal | New York Islanders | |
| RTS-DS | Pius Suter | Chicago Blackhawks | |
| RTS-DS | Alex DeBrincat | Chicago Blackhawks | |
| RTS-EC | Dylan Cozens | Buffalo Sabres | |
| RTS-EC | Jack Eichel | Buffalo Sabres | |
| RTS-GR | Alexander Romanov | Montreal Canadiens | |
| RTS-GR | Brendan Gallagher | Montreal Canadiens | |
| RTS-KS | Victor Soderstrom | Arizona Coyotes | |
| RTS-KS | Clayton Keller | Arizona Coyotes | |
| RTS-MB | Bowen Byram | Colorado Avalanche | |
| RTS-MB | Cale Makar | Colorado Avalanche | |
| RTS-RL | Timothy Liljegren | Toronto Maple Leafs | |
| RTS-RL | Morgan Rielly | Toronto Maple Leafs | |
| RTS-TS | Tim Stutzle | Ottawa Senators | |
| RTS-TS | Brady Tkachuk | Ottawa Senators | |
NHL Legacy Jersey
| | | | |
| --- | --- | --- | --- |
| # | Player | Team | |
| L-AM | Anthony Mantha | Detroit Red Wings | |
| L-BH | Bo Horvat | Vancouver Canucks | |
| L-BJ | Boone Jenner | Columbus Blue Jackets | |
| L-BR | Brett Hull | St. Louis Blues | |
| L-BT | Brady Tkachuk | Ottawa Senators | |
| L-CP | Carey Price | Montreal Canadiens | |
| L-DS | Daniel Sedin | Vancouver Canucks | |
| L-ES | Eric Staal | Buffalo Sabres | |
| L-HS | Henrik Sedin | Vancouver Canucks | |
| L-JD | Jake DeBrusk | Boston Bruins | |
| L-JS | Jordan Staal | Carolina Hurricanes | |
| L-MT | Matthew Tkachuk | Calgary Flames | |
| L-PE | Phil Esposito | Boston Bruins | |
| L-PS | Paul Stastny | Winnipeg Jets | |
| L-RD | Ryan Donato | San Jose Sharks | |
| L-RS | Ryan Suter | Minnesota Wild | |
| L-SK | Saku Koivu | Montreal Canadiens | |
| L-SR | Sam Reinhart | Buffalo Sabres | |
| L-TB | Tyler Bertuzzi | Detroit Red Wings | |
| L-WN | William Nylander | Toronto Maple Leafs | |
| L-ZP | Zach Parise | Minnesota Wild | |
Jumbo Patch Relic-Veterans
| | | | |
| --- | --- | --- | --- |
| # | Player | Team | |
| 14 | Filip Forsberg | Nashville Predators | |
| 20 | Nathan MacKinnon | Colorado Avalanche | |
| 21 | David Pastrnak | Boston Bruins | |
| 24 | Mathew Barzal | New York Islanders | |
| 39 | Jack Eichel | Buffalo Sabres | |
| 48 | Nick Schmaltz | Arizona Coyotes | |
| 51 | Elias Pettersson | Vancouver Canucks | |
| 52 | Alex Ovechkin | Washington Capitals | |
| 67 | Dylan Larkin | Detroit Red Wings | |
| 68 | Jack Hughes | New Jersey Devils | |
All-Star Skills Tandems Shield Patch
| | | | |
| --- | --- | --- | --- |
| # | Player | Team | |
| ATS-AM | Mitch Marner | Toronto Maple Leafs | |
| ATS-AM | Frederik Andersen | Toronto Maple Leafs | |
| ATS-CH | John Carlson | Washington Capitals | |
| ATS-CH | Braden Holtby | Washington Capitals | |
| ATS-DT | Brady Tkachuk | Ottawa Senators | |
| ATS-DT | Anthony Duclair | Ottawa Senators | |
| ATS-GR | Mark Giordano | Calgary Flames | |
| ATS-GR | David Rittich | Calgary Flames | |
| ATS-JB | Tyler Bertuzzi | Detroit Red Wings | |
| ATS-JB | Seth Jones | Columbus Blue Jackets | |
| ATS-KH | Nico Hischier | New Jersey Devils | |
| ATS-KH | Chris Kreider | New York Rangers | |
| ATS-MH | Quinn Hughes | Vancouver Canucks | |
| ATS-MH | Jacob Markstrom | Vancouver Canucks | |
| ATS-OK | T.J. Oshie | Washington Capitals | |
| ATS-OK | Travis Konecny | Philadelphia Flyers | |
| ATS-PB | Jordan Binnington | St. Louis Blues | |
| ATS-PB | Alex Pietrangelo | St. Louis Blues | |
| ATS-PS | Max Pacioretty | Vegas Golden Knights | |
| ATS-PS | Jaccob Slavin | Carolina Hurricanes | |
All-Star Skills Shield Patch
| | | | |
| --- | --- | --- | --- |
| # | Player | Team | |
| SSP-DP | David Pastrnak | Boston Bruins | |
| SSP-JE | Jack Eichel | Buffalo Sabres | |
| SSP-MB | Mathew Barzal | New York Islanders | |
| SSP-NM | Nathan MacKinnon | Colorado Avalanche | |
| SSP-TS | Tyler Seguin | Dallas Stars | |
Ultimate Premium Materials
| | | | |
| --- | --- | --- | --- |
| # | Player | Team | |
| PM-AO | Alex Ovechkin | Washington Capitals | |
| PM-BW | Blake Wheeler | Winnipeg Jets | |
| PM-DP | David Pastrnak | Boston Bruins | |
| PM-JE | Jack Eichel | Buffalo Sabres | |
| PM-JV | Jakub Voracek | Philadelphia Flyers | |
| PM-KC | Kyle Connor | Winnipeg Jets | |
| PM-MM | Mitch Marner | Toronto Maple Leafs | |
| PM-MR | Mikko Rantanen | Colorado Avalanche | |
| PM-NM | Nathan MacKinnon | Colorado Avalanche | |
| PM-TR | Tuukka Rask | Boston Bruins | |
Ultimate Introductions
| | | | |
| --- | --- | --- | --- |
| # | Player | Team | |
| UI-1 | Alexis Lafreniere | New York Rangers | |
| UI-2 | Dylan Cozens | Buffalo Sabres | |
| UI-3 | Tim Stutzle | Ottawa Senators | |
| UI-4 | Kirill Kaprizov | Minnesota Wild | |
| UI-5 | Bowen Byram | Colorado Avalanche | |
| UI-6 | Ilya Sorokin | New York Islanders | |
| UI-7 | Nick Robertson | Toronto Maple Leafs | |
| UI-8 | Nils Hoglander | Vancouver Canucks | |
| UI-9 | Peyton Krebs | Vegas Golden Knights | |
| UI-10 | Alexander Romanov | Montreal Canadiens | |
| UI-11 | Liam Foudy | Columbus Blue Jackets | |
| UI-12 | Ty Smith | New Jersey Devils | |
| UI-13 | Gabe Vilardi | Los Angeles Kings | |
| UI-14 | Philippe Maillet | Washington Capitals | |
| UI-15 | Brandon Hagel | Chicago Blackhawks | |
| UI-16 | Jonas Johansson | Buffalo Sabres | |
| UI-17 | Mathias Brome | Detroit Red Wings | |
| UI-18 | Alexander Yelesin | Calgary Flames | |
| UI-19 | Vitek Vanecek | Washington Capitals | |
| UI-20 | Pius Suter | Chicago Blackhawks | |
| UI-21 | Calvin Thurkauf | Columbus Blue Jackets | |
| UI-22 | Timothy Liljegren | Toronto Maple Leafs | |
| UI-23 | Lucas Carlsson | Chicago Blackhawks | |
| UI-24 | Vitali Kravtsov | New York Rangers | |
| UI-25 | Jake Oettinger | Dallas Stars | |
| UI-26 | Joel Kiviranta | Dallas Stars | |
| UI-27 | Gage Quinney | Vegas Golden Knights | |
| UI-28 | Cole Smith | Nashville Predators | |
| UI-29 | Aleksi Heponiemi | Florida Panthers | |
| UI-30 | Shane Bowers | Colorado Avalanche | |
| UI-31 | Egor Korshkov | Toronto Maple Leafs | |
| UI-32 | Mikko Lehtonen | Toronto Maple Leafs | |
| UI-33 | Ty Dellandrea | Dallas Stars | |
| UI-34 | Maxim Letunov | San Jose Sharks | |
| UI-35 | Yegor Sharangovich | New Jersey Devils | |
| UI-36 | Gustav Lindstrom | Detroit Red Wings | |
| UI-37 | Reid Duke | Vegas Golden Knights | |
| UI-38 | Alexander Alexeyev | Washington Capitals | |
| UI-39 | Kieffer Bellows | New York Islanders | |
| UI-40 | John Leonard | San Jose Sharks | |
| UI-41 | Anthony Angello | Pittsburgh Penguins | |
| UI-42 | Jani Hakanpaa | Anaheim Ducks | |
| UI-43 | Alex Belzile | Montreal Canadiens | |
| UI-44 | Jake Evans | Montreal Canadiens | |
| UI-45 | Keegan Kolesar | Vegas Golden Knights | |
| UI-46 | Darren Raddysh | New York Rangers | |
| UI-47 | Alexander Barabanov | Toronto Maple Leafs | |
| UI-48 | Tyler Benson | Edmonton Oilers | |
| UI-49 | Mikey Anderson | Los Angeles Kings | |
| UI-50 | Josh Norris | Ottawa Senators | |
| UI-51 | Logan Stanley | Winnipeg Jets | |
| UI-52 | Dylan Coghlan | Vegas Golden Knights | |
| UI-53 | Nicolas Beaudin | Chicago Blackhawks | |
| UI-54 | Alexander True | San Jose Sharks | |
| UI-55 | Steven Lorentz | Carolina Hurricanes | |
| UI-56 | Olli Juolevi | Vancouver Canucks | |
| UI-57 | Michael McNiven | Montreal Canadiens | |
| UI-58 | Alec Regula | Chicago Blackhawks | |
| UI-59 | Thomas Harley | Dallas Stars | |
| UI-60 | Pavel Francouz | Colorado Avalanche | |
| UI-61 | Victor Soderstrom | Arizona Coyotes | |
| UI-62 | Philip Broberg | Edmonton Oilers | |
| UI-63 | Morgan Geekie | Carolina Hurricanes | |
| UI-64 | Ian Mitchell | Chicago Blackhawks | |
| UI-65 | Connor McMichael | Washington Capitals | |
| UI-66 | Martin Kaut | Colorado Avalanche | |
| UI-67 | Pierre-Olivier Joseph | Pittsburgh Penguins | |
| UI-68 | Matiss Kivlenieks | Columbus Blue Jackets | |
| UI-69 | K'Andre Miller | New York Rangers | |
| UI-70 | Ryan McLeod | Edmonton Oilers | |
| UI-71 | Michael DiPietro | Vancouver Canucks | |
| UI-72 | Philipp Kurashev | Chicago Blackhawks | |
| UI-73 | Cal Foote | Tampa Bay Lightning | |
| UI-74 | Nikolai Knyzhov | San Jose Sharks | |
| UI-75 | Jason Robertson | Dallas Stars | |
| UI-76 | Arthur Kaliyev | Los Angeles Kings | |
| UI-77 | Connor Ingram | Nashville Predators | |
| UI-78 | Sasha Chmelevski | San Jose Sharks | |
| UI-79 | Kevin Lankinen | Chicago Blackhawks | |
| UI-80 | Nolan Foote | New Jersey Devils | |
| UI-81 | Egor Zamula | Philadelphia Flyers | |
| UI-82 | Kevin Bahl | New Jersey Devils | |
| UI-83 | Joel Hofer | St. Louis Blues | |
| UI-84 | Drew O'Connor | Pittsburgh Penguins | |
| UI-85 | Alexei Melnichuk | San Jose Sharks | |
| UI-86 | Mikhail Maltsev | New Jersey Devils | |
| UI-87 | Austin Strand | Los Angeles Kings | |
| UI-88 | Artem Zub | Ottawa Senators | |
| UI-89 | Jalen Chatfield | Vancouver Canucks | |
| UI-90 | Joseph Woll | Toronto Maple Leafs | |
Ultimate Introductions - Showcase
| | | | |
| --- | --- | --- | --- |
| # | Player | Team | |
| UI-91 | Peyton Krebs | Vegas Golden Knights | |
| UI-92 | Alexander Romanov | Montreal Canadiens | |
| UI-93 | Nils Hoglander | Vancouver Canucks | |
| UI-94 | Nick Robertson | Toronto Maple Leafs | |
| UI-95 | Ilya Sorokin | New York Islanders | |
| UI-96 | Bowen Byram | Colorado Avalanche | |
| UI-97 | Kirill Kaprizov | Minnesota Wild | |
| UI-98 | Tim Stutzle | Ottawa Senators | |
| UI-99 | Dylan Cozens | Buffalo Sabres | |
| UI-100 | Alexis Lafreniere | New York Rangers | |