2021-22 Panini One and One Basketball
Release Date: November 4, 2022
2021-22 Panini One and One Basketball in which collectors can find 1 autograph and 1 base, parallel, or insert card per box! Each card is slabbed in a one-touch case.
---
ABOUT THIS PRODUCT
2021-22 Panini One and One Basketball
Search for on-card rookie patch autographs of the top rookies featuring different levels of memorabilia!
Find veteran and legend on-card autographs, including the incredible Timeless Moments Autographs card featuring some of the top moments in NBA history!
The very popular and highly sought-after insert of the year, Downtown, can be found randomly inserted in boxes featuring the top NBA Players in the league today!
Base parallels include Base Blue (#'d/35), Purple (#'d/25), Red (#'d/15), Gold (#'d/10), Green (#'d/5), and Black one of one!
2021-22 Panini One and One Basketball
BASE CARDS
Collectors can find one of the following in each box: Base, Base Parallel, new Timeless Moments inserts, or the highly sought-after Downtown insert!
BASE BLUE                                                         DOWNTOWN                                   BASE ROOKIES GOLD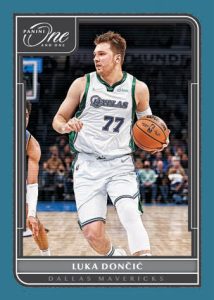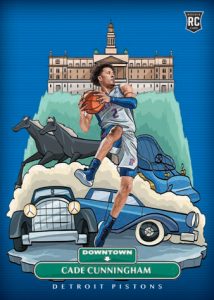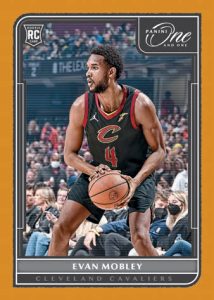 AUTOGRAPHS
Each box includes one on-card autograph! Search for RPAs, superstar and legendary autographs, or the highly popular Timeless Moments Autographs!
ROOKIE JERSEY AUTO GOLD     TIMELESS MOMENTS AUTO          ROOKIE AUTO RED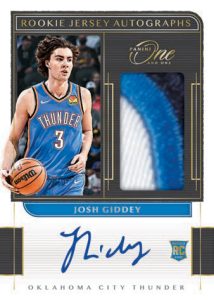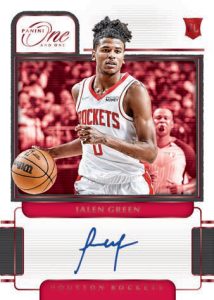 Hobby Configuration
2 CARDS PER PACK
1 PACK PER BOX
10 BOXES PER CASE
Box Break
1 AUTOGRAPH
1 BASE/PARALLEL/ OR INSERT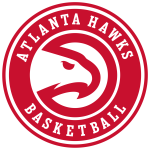 Atlanta Hawks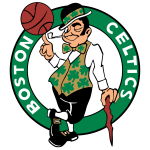 Boston Celtics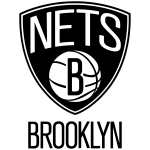 Brooklyn Nets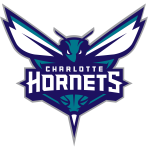 Charlotte Hornets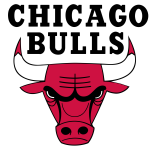 Chicago Bulls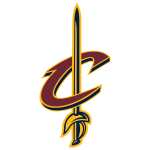 Cleveland Cavaliers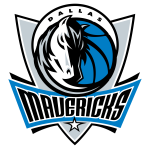 Dallas Mavericks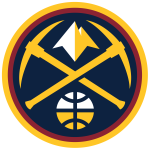 Denver Nuggets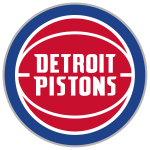 Detroit Pistons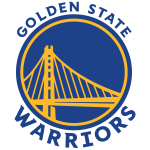 Golden State Warriors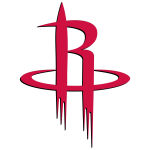 Houston Rockets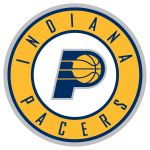 Indiana Pacers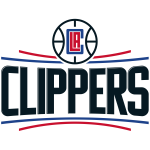 Los Angeles Clippers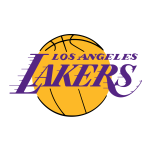 Los Angeles Lakers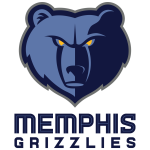 Memphis Grizzlies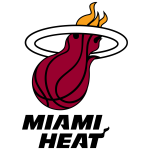 Miami Heat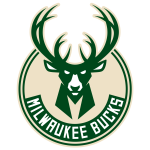 Milwaukee Bucks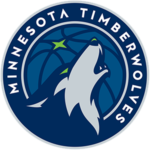 Minnesota Timberwolves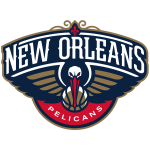 New Orleans Pelicans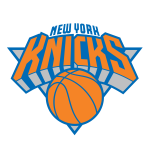 New York Knicks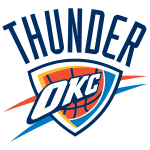 Oklahoma City Thunder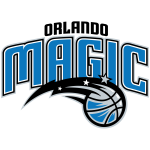 Orlando Magic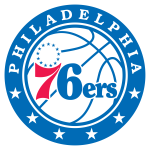 Philadelphia 76ers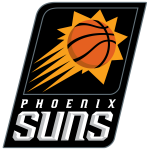 Phoenix Suns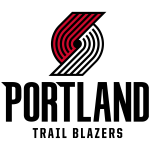 Portland Trail Blazers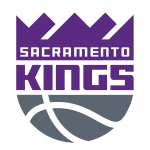 Sacramento Kings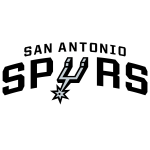 San Antonio Spurs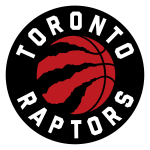 Toronto Raptors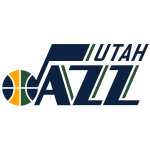 Utah Jazz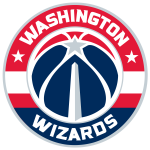 Washington Wizards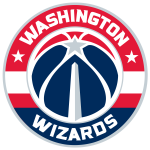 Washington Wizards
Autograph
Prime Rookie Jersey Autographs
Rookie Dual Jersey Autographs
Timeless Moments Autographs
Base Rookies
| | | | |
| --- | --- | --- | --- |
| # | Player | Team | |
| 101 | Corey Kispert | Washington Wizards | RC |
| 102 | Kessler Edwards | Brooklyn Nets | RC |
| 103 | Ziaire Williams | Memphis Grizzlies | RC |
| 104 | Omer Yurtseven | Miami Heat | RC |
| 105 | Jonathan Kuminga | Golden State Warriors | RC |
| 106 | Jalen Johnson | Atlanta Hawks | RC |
| 107 | Franz Wagner | Orlando Magic | RC |
| 108 | Jaden Springer | Philadelphia 76ers | RC |
| 109 | Jalen Green | Houston Rockets | RC |
| 110 | Jared Butler | Utah Jazz | RC |
| 111 | Tre Mann | Oklahoma City Thunder | RC |
| 112 | Duane Washington Jr. | Indiana Pacers | RC |
| 113 | Cameron Thomas | Brooklyn Nets | RC |
| 114 | Greg Brown III | Portland Trail Blazers | RC |
| 115 | James Bouknight | Charlotte Hornets | RC |
| 116 | Keon Johnson | Portland Trail Blazers | RC |
| 117 | Scottie Barnes | Toronto Raptors | RC |
| 118 | Day'Ron Sharpe | Brooklyn Nets | RC |
| 119 | Ayo Dosunmu | Chicago Bulls | RC |
| 120 | Isaiah Livers | Detroit Pistons | RC |
| 121 | Alperen Sengun | Houston Rockets | RC |
| 122 | Trendon Watford | Portland Trail Blazers | RC |
| 123 | Josh Christopher | Houston Rockets | RC |
| 124 | Brandon Williams | Portland Trail Blazers | RC |
| 125 | Joshua Primo | San Antonio Spurs | RC |
| 126 | Kai Jones | Charlotte Hornets | RC |
| 127 | Evan Mobley | Cleveland Cavaliers | RC |
| 128 | Santi Aldama | Memphis Grizzlies | RC |
| 129 | Davion Mitchell | Sacramento Kings | RC |
| 130 | Brandon Boston Jr. | Los Angeles Clippers | RC |
| 131 | Jalen Suggs | Orlando Magic | RC |
| 132 | Dalano Banton | Toronto Raptors | RC |
| 133 | Bones Hyland | Denver Nuggets | RC |
| 134 | Keifer Sykes | Indiana Pacers | RC |
| 135 | Moses Moody | Golden State Warriors | RC |
| 136 | Usman Garuba | Houston Rockets | RC |
| 137 | Herbert Jones | New Orleans Pelicans | RC |
| 138 | Jeremiah Robinson-Earl | Oklahoma City Thunder | RC |
| 139 | Josh Giddey | Oklahoma City Thunder | RC |
| 140 | Charles Bassey | Philadelphia 76ers | RC |
| 141 | Austin Reaves | Los Angeles Lakers | RC |
| 142 | Jose Alvarado | New Orleans Pelicans | RC |
| 143 | Aaron Wiggins | Oklahoma City Thunder | RC |
| 144 | David Duke Jr. | Brooklyn Nets | RC |
| 145 | Trey Murphy III | New Orleans Pelicans | RC |
| 146 | Quentin Grimes | New York Knicks | RC |
| 147 | Cade Cunningham | Detroit Pistons | RC |
| 148 | Miles McBride | New York Knicks | RC |
| 149 | Chris Duarte | Indiana Pacers | RC |
| 150 | Luka Garza | Detroit Pistons | RC |
Base
| | | | |
| --- | --- | --- | --- |
| # | Player | Team | |
| 1 | Jayson Tatum | Boston Celtics | |
| 2 | Kevin Durant | Brooklyn Nets | |
| 3 | RJ Barrett | New York Knicks | |
| 4 | James Harden | Philadelphia 76ers | |
| 5 | Pascal Siakam | Toronto Raptors | |
| 6 | Nikola Jokic | Denver Nuggets | |
| 7 | Anthony Edwards | Minnesota Timberwolves | |
| 8 | Shai Gilgeous-Alexander | Oklahoma City Thunder | |
| 9 | Damian Lillard | Portland Trail Blazers | |
| 10 | Donovan Mitchell | Utah Jazz | |
| 11 | Zach LaVine | Chicago Bulls | |
| 12 | Darius Garland | Cleveland Cavaliers | |
| 13 | Jerami Grant | Detroit Pistons | |
| 14 | Malcolm Brogdon | Indiana Pacers | |
| 15 | Giannis Antetokounmpo | Milwaukee Bucks | |
| 16 | Stephen Curry | Golden State Warriors | |
| 17 | Paul George | Los Angeles Clippers | |
| 18 | LeBron James | Los Angeles Lakers | |
| 19 | Devin Booker | Phoenix Suns | |
| 20 | De'Aaron Fox | Sacramento Kings | |
| 21 | Trae Young | Atlanta Hawks | |
| 22 | LaMelo Ball | Charlotte Hornets | |
| 23 | Jimmy Butler | Miami Heat | |
| 24 | Cole Anthony | Orlando Magic | |
| 25 | Bradley Beal | Washington Wizards | |
| 26 | Luka Doncic | Dallas Mavericks | |
| 27 | Kevin Porter Jr. | Houston Rockets | |
| 28 | Ja Morant | Memphis Grizzlies | |
| 29 | CJ McCollum | New Orleans Pelicans | |
| 30 | Dejounte Murray | San Antonio Spurs | |
| 31 | Jaylen Brown | Boston Celtics | |
| 32 | Kyrie Irving | Brooklyn Nets | |
| 33 | Julius Randle | New York Knicks | |
| 34 | Joel Embiid | Philadelphia 76ers | |
| 35 | Fred VanVleet | Toronto Raptors | |
| 36 | Jamal Murray | Denver Nuggets | |
| 37 | Karl-Anthony Towns | Minnesota Timberwolves | |
| 38 | Luguentz Dort | Oklahoma City Thunder | |
| 39 | Josh Hart | Portland Trail Blazers | |
| 40 | Rudy Gobert | Utah Jazz | |
| 41 | DeMar DeRozan | Chicago Bulls | |
| 42 | Collin Sexton | Cleveland Cavaliers | |
| 43 | Saddiq Bey | Detroit Pistons | |
| 44 | Tyrese Haliburton | Indiana Pacers | |
| 45 | Khris Middleton | Milwaukee Bucks | |
| 46 | Klay Thompson | Golden State Warriors | |
| 47 | Kawhi Leonard | Los Angeles Clippers | |
| 48 | Anthony Davis | Los Angeles Lakers | |
| 49 | Deandre Ayton | Phoenix Suns | |
| 50 | Domantas Sabonis | Sacramento Kings | |
| 51 | John Collins | Atlanta Hawks | |
| 52 | Miles Bridges | Charlotte Hornets | |
| 53 | Tyler Herro | Miami Heat | |
| 54 | Wendell Carter Jr. | Orlando Magic | |
| 55 | Kyle Kuzma | Washington Wizards | |
| 56 | Spencer Dinwiddie | Dallas Mavericks | |
| 57 | Aaron Gordon | Denver Nuggets | |
| 58 | Desmond Bane | Memphis Grizzlies | |
| 59 | Brandon Ingram | New Orleans Pelicans | |
| 60 | Keldon Johnson | San Antonio Spurs | |
| 61 | Robert Williams III | Boston Celtics | |
| 62 | Evan Fournier | New York Knicks | |
| 63 | Seth Curry | Brooklyn Nets | |
| 64 | OG Anunoby | Toronto Raptors | |
| 65 | Michael Porter Jr. | Denver Nuggets | |
| 66 | D'Angelo Russell | Minnesota Timberwolves | |
| 67 | Anfernee Simons | Portland Trail Blazers | |
| 68 | Bojan Bogdanovic | Utah Jazz | |
| 69 | Nikola Vucevic | Chicago Bulls | |
| 70 | Jrue Holiday | Milwaukee Bucks | |
| 71 | Draymond Green | Golden State Warriors | |
| 72 | Norman Powell | Los Angeles Clippers | |
| 73 | Russell Westbrook | Los Angeles Lakers | |
| 74 | Chris Paul | Phoenix Suns | |
| 75 | Harrison Barnes | Sacramento Kings | |
| 76 | De'Andre Hunter | Atlanta Hawks | |
| 77 | Terry Rozier III | Charlotte Hornets | |
| 78 | Bam Adebayo | Miami Heat | |
| 79 | Kristaps Porzingis | Washington Wizards | |
| 80 | Jalen Brunson | Dallas Mavericks | |
| 81 | Christian Wood | Houston Rockets | |
| 82 | Jaren Jackson Jr. | Memphis Grizzlies | |
| 83 | Jonas Valanciunas | New Orleans Pelicans | |
| 84 | Lonnie Walker IV | San Antonio Spurs | |
| 85 | LaMarcus Aldridge | Brooklyn Nets | |
| 86 | Kemba Walker | New York Knicks | |
| 87 | Tobias Harris | Philadelphia 76ers | |
| 88 | Tyrese Maxey | Philadelphia 76ers | |
| 89 | Alex Caruso | Chicago Bulls | |
| 90 | Lonzo Ball | Chicago Bulls | |
| 91 | Jordan Poole | Golden State Warriors | |
| 92 | Carmelo Anthony | Los Angeles Lakers | |
| 93 | Mikal Bridges | Phoenix Suns | |
| 94 | Kyle Lowry | Miami Heat | |
| 95 | Dillon Brooks | Memphis Grizzlies | |
| 96 | Derrick Rose | New York Knicks | |
| 97 | Immanuel Quickley | New York Knicks | |
| 98 | Caris LeVert | Cleveland Cavaliers | |
| 99 | Jarrett Allen | Cleveland Cavaliers | |
| 100 | Gordon Hayward | Charlotte Hornets | |
Base Legends
| | | | |
| --- | --- | --- | --- |
| # | Player | Team | |
| 151 | Bob Pettit | Atlanta Hawks | |
| 152 | Magic Johnson | Los Angeles Lakers | |
| 153 | Charles Barkley | Houston Rockets | |
| 154 | David Robinson | San Antonio Spurs | |
| 155 | Allen Iverson | Philadelphia 76ers | |
| 156 | Shawn Kemp | Oklahoma City Thunder | |
| 157 | Dwyane Wade | Miami Heat | |
| 158 | Patrick Ewing | New York Knicks | |
| 159 | John Stockton | Utah Jazz | |
| 160 | Tracy McGrady | Orlando Magic | |
| 161 | Dennis Rodman | Chicago Bulls | |
| 162 | Manu Ginobili | San Antonio Spurs | |
| 163 | Shaquille O'Neal | Orlando Magic | |
| 164 | Clyde Drexler | Portland Trail Blazers | |
| 165 | Karl Malone | Utah Jazz | |
| 166 | Tim Duncan | San Antonio Spurs | |
| 167 | Dirk Nowitzki | Dallas Mavericks | |
| 168 | Moses Malone | Philadelphia 76ers | |
| 169 | Jerry West | Los Angeles Lakers | |
| 170 | Alonzo Mourning | Charlotte Hornets | |
| 171 | Hakeem Olajuwon | Houston Rockets | |
| 172 | Ray Allen | Oklahoma City Thunder | |
| 173 | Bill Russell | Boston Celtics | |
| 174 | Vince Carter | Toronto Raptors | |
| 175 | Kevin Garnett | Boston Celtics | |
| 176 | Wilt Chamberlain | Los Angeles Lakers | |
| 177 | Larry Bird | Boston Celtics | |
| 178 | Pete Maravich | Utah Jazz | |
| 179 | Oscar Robertson | Milwaukee Bucks | |
| 180 | Chris Webber | Sacramento Kings | |
Prime Rookie Jersey Autographs
| | | | |
| --- | --- | --- | --- |
| # | Player | Team | |
| 1 | Cade Cunningham | Detroit Pistons | RC |
| 2 | Herbert Jones | New Orleans Pelicans | RC |
| 3 | Jalen Green | Houston Rockets | RC |
| 4 | Joshua Primo | San Antonio Spurs | RC |
| 5 | Bones Hyland | Denver Nuggets | RC |
| 6 | Tre Mann | Oklahoma City Thunder | RC |
| 7 | Jonathan Kuminga | Golden State Warriors | RC |
| 8 | Jeremiah Robinson-Earl | Oklahoma City Thunder | RC |
| 9 | Brandon Boston Jr. | Los Angeles Clippers | RC |
| 10 | Corey Kispert | Washington Wizards | RC |
| 11 | Evan Mobley | Cleveland Cavaliers | RC |
| 12 | Jalen Johnson | Atlanta Hawks | RC |
| 13 | Scottie Barnes | Toronto Raptors | RC |
| 14 | Ziaire Williams | Memphis Grizzlies | RC |
| 15 | Franz Wagner | Orlando Magic | RC |
| 16 | Isaiah Jackson | Indiana Pacers | RC |
| 17 | Ayo Dosunmu | Chicago Bulls | RC |
| 18 | Cameron Thomas | Brooklyn Nets | RC |
| 19 | Chris Duarte | Indiana Pacers | RC |
| 20 | Davion Mitchell | Sacramento Kings | RC |
| 21 | Jalen Suggs | Orlando Magic | RC |
| 22 | James Bouknight | Charlotte Hornets | RC |
| 23 | Alperen Sengun | Houston Rockets | RC |
| 24 | Miles McBride | New York Knicks | RC |
| 25 | Josh Giddey | Oklahoma City Thunder | RC |
Rookie Autographs
| | | | |
| --- | --- | --- | --- |
| # | Player | Team | |
| 1 | Jalen Johnson | Atlanta Hawks | RC |
| 2 | Scottie Barnes | Toronto Raptors | RC |
| 3 | Luka Garza | Detroit Pistons | RC |
| 4 | Franz Wagner | Orlando Magic | RC |
| 5 | Jaden Springer | Philadelphia 76ers | RC |
| 6 | Ayo Dosunmu | Chicago Bulls | RC |
| 7 | Chris Duarte | Indiana Pacers | RC |
| 8 | Cade Cunningham | Detroit Pistons | RC |
| 9 | Davion Mitchell | Sacramento Kings | RC |
| 10 | Jalen Green | Houston Rockets | RC |
| 11 | James Bouknight | Charlotte Hornets | RC |
| 12 | Alperen Sengun | Houston Rockets | RC |
| 13 | Moses Moody | Golden State Warriors | RC |
| 14 | Josh Giddey | Oklahoma City Thunder | RC |
| 15 | Josh Christopher | Houston Rockets | RC |
| 16 | Brandon Boston Jr. | Los Angeles Clippers | RC |
| 17 | Corey Kispert | Washington Wizards | RC |
| 18 | Evan Mobley | Cleveland Cavaliers | RC |
| 19 | Herbert Jones | New Orleans Pelicans | RC |
| 20 | Jalen Suggs | Orlando Magic | RC |
| 21 | Joshua Primo | San Antonio Spurs | RC |
| 22 | Bones Hyland | Denver Nuggets | RC |
| 23 | Charles Bassey | Philadelphia 76ers | RC |
| 24 | Jonathan Kuminga | Golden State Warriors | RC |
| 25 | Ziaire Williams | Memphis Grizzlies | RC |
Rookie Dual Jersey Autographs
| | | | |
| --- | --- | --- | --- |
| # | Player | Team | |
| 1 | Franz Wagner | Orlando Magic | RC |
| 2 | Isaiah Jackson | Indiana Pacers | RC |
| 3 | Ayo Dosunmu | Chicago Bulls | RC |
| 4 | Corey Kispert | Washington Wizards | RC |
| 5 | Cade Cunningham | Detroit Pistons | RC |
| 6 | Jalen Johnson | Atlanta Hawks | RC |
| 7 | Jalen Suggs | Orlando Magic | RC |
| 8 | Joshua Primo | San Antonio Spurs | RC |
| 9 | Alperen Sengun | Houston Rockets | RC |
| 10 | Miles McBride | New York Knicks | RC |
| 11 | Jonathan Kuminga | Golden State Warriors | RC |
| 12 | Jeremiah Robinson-Earl | Oklahoma City Thunder | RC |
| 13 | Brandon Boston Jr. | Los Angeles Clippers | RC |
| 14 | Davion Mitchell | Sacramento Kings | RC |
| 15 | Evan Mobley | Cleveland Cavaliers | RC |
| 16 | James Bouknight | Charlotte Hornets | RC |
| 17 | Scottie Barnes | Toronto Raptors | RC |
| 18 | Ziaire Williams | Memphis Grizzlies | RC |
| 19 | Bones Hyland | Denver Nuggets | RC |
| 20 | Tre Mann | Oklahoma City Thunder | RC |
| 21 | Josh Giddey | Oklahoma City Thunder | RC |
| 22 | Austin Reaves | Los Angeles Lakers | RC |
| 23 | Chris Duarte | Indiana Pacers | RC |
| 24 | Herbert Jones | New Orleans Pelicans | RC |
| 25 | Jalen Green | Houston Rockets | RC |
Rookie Jersey Autographs
| | | | |
| --- | --- | --- | --- |
| # | Player | Team | |
| 1 | Cade Cunningham | Detroit Pistons | RC |
| 2 | Evan Mobley | Cleveland Cavaliers | RC |
| 3 | Jalen Green | Houston Rockets | RC |
| 4 | Jalen Suggs | Orlando Magic | RC |
| 5 | Scottie Barnes | Toronto Raptors | RC |
| 6 | Alperen Sengun | Houston Rockets | RC |
| 7 | Bones Hyland | Denver Nuggets | RC |
| 8 | Franz Wagner | Orlando Magic | RC |
| 9 | Jonathan Kuminga | Golden State Warriors | RC |
| 10 | Josh Giddey | Oklahoma City Thunder | RC |
| 11 | Ayo Dosunmu | Chicago Bulls | RC |
| 12 | Brandon Boston Jr. | Los Angeles Clippers | RC |
| 13 | Chris Duarte | Indiana Pacers | RC |
| 14 | Corey Kispert | Washington Wizards | RC |
| 15 | Davion Mitchell | Sacramento Kings | RC |
| 16 | Herbert Jones | New Orleans Pelicans | RC |
| 17 | Jalen Johnson | Atlanta Hawks | RC |
| 18 | James Bouknight | Charlotte Hornets | RC |
| 19 | Joshua Primo | San Antonio Spurs | RC |
| 20 | Ziaire Williams | Memphis Grizzlies | RC |
| 21 | Luka Garza | Detroit Pistons | RC |
| 22 | Moses Moody | Golden State Warriors | RC |
| 23 | Austin Reaves | Los Angeles Lakers | RC |
| 24 | Tre Mann | Oklahoma City Thunder | RC |
| 25 | Cameron Thomas | Brooklyn Nets | RC |
75th-Team Signatures
| | | | |
| --- | --- | --- | --- |
| # | Player | Team | |
| 1 | Charles Barkley | Phoenix Suns | |
| 2 | Stephen Curry | Golden State Warriors | |
| 3 | Shaquille O'Neal | Orlando Magic | |
| 4 | Allen Iverson | Philadelphia 76ers | |
| 5 | Karl Malone | Utah Jazz | |
| 6 | Anthony Davis | Los Angeles Lakers | |
| 7 | Kevin Garnett | Minnesota Timberwolves | |
| 8 | Dirk Nowitzki | Dallas Mavericks | |
| 9 | Dwyane Wade | Miami Heat | |
| 10 | Larry Bird | Boston Celtics | |
| 11 | Magic Johnson | Los Angeles Lakers | |
| 12 | Jerry West | Los Angeles Lakers | |
| 13 | Oscar Robertson | Sacramento Kings | |
| 14 | Kareem Abdul-Jabbar | Los Angeles Lakers | |
| 15 | Dennis Rodman | Chicago Bulls | |
| 16 | Jason Kidd | Brooklyn Nets | |
| 17 | Ray Allen | Oklahoma City Thunder | |
| 18 | Hakeem Olajuwon | Houston Rockets | |
| 19 | David Robinson | San Antonio Spurs | |
| 20 | Clyde Drexler | Portland Trail Blazers | |
| 22 | Gary Payton | Oklahoma City Thunder | |
| 23 | Rick Barry | Golden State Warriors | |
| 24 | Isiah Thomas | Detroit Pistons | |
| 25 | Walt Frazier | New York Knicks | |
| 26 | Elvin Hayes | Houston Rockets | |
| 28 | Robert Parish | Boston Celtics | |
| 29 | Bill Walton | Portland Trail Blazers | |
| 30 | Lenny Wilkens | Atlanta Hawks | |
Jersey Autographs
| | | | |
| --- | --- | --- | --- |
| # | Player | Team | |
| 1 | Karl-Anthony Towns | Minnesota Timberwolves | |
| 2 | Charles Barkley | Houston Rockets | |
| 3 | Amar'e Stoudemire | Phoenix Suns | |
| 4 | Jamal Crawford | Minnesota Timberwolves | |
| 5 | Jaren Jackson Jr. | Memphis Grizzlies | |
| 6 | Kevin Garnett | Brooklyn Nets | |
| 7 | Anthony Davis | Los Angeles Lakers | |
| 8 | Luka Doncic | Dallas Mavericks | |
| 9 | Bradley Beal | Washington Wizards | |
| 10 | Stephen Curry | Golden State Warriors | |
| 11 | Toni Kukoc | Chicago Bulls | |
| 12 | Ralph Sampson | Houston Rockets | |
| 13 | David Robinson | San Antonio Spurs | |
| 14 | Robert Parish | Boston Celtics | |
| 15 | Nikola Jokic | Denver Nuggets | |
| 16 | Vince Carter | Dallas Mavericks | |
| 17 | De'Aaron Fox | Sacramento Kings | |
| 18 | Isiah Thomas | Detroit Pistons | |
| 19 | Collin Sexton | Cleveland Cavaliers | |
| 20 | Clyde Drexler | Houston Rockets | |
| 21 | Jamaal Wilkes | Los Angeles Lakers | |
| 22 | Magic Johnson | Los Angeles Lakers | |
| 23 | RJ Barrett | New York Knicks | |
| 24 | Larry Bird | Boston Celtics | |
Timeless Moments Autographs
| | | | |
| --- | --- | --- | --- |
| # | Player | Team | |
| 1 | Stephen Curry | Golden State Warriors | |
| 2 | Dwyane Wade | Miami Heat | |
| 3 | Anfernee Simons | Portland Trail Blazers | |
| 5 | Ja Morant | Memphis Grizzlies | |
| 6 | Allen Iverson | Philadelphia 76ers | |
| 7 | Nikola Jokic | Denver Nuggets | |
| 8 | Magic Johnson | Los Angeles Lakers | |
| 9 | Shaquille O'Neal | Los Angeles Lakers | |
| 10 | Chris Paul | Phoenix Suns | |
| 11 | Jayson Tatum | Boston Celtics | |
| 12 | Kareem Abdul-Jabbar | Milwaukee Bucks | |
| 13 | RJ Barrett | New York Knicks | |
| 14 | Zion Williamson | New Orleans Pelicans | |
| 15 | Luka Doncic | Dallas Mavericks | |
| 16 | Amar'e Stoudemire | Phoenix Suns | |
| 17 | Ray Allen | Boston Celtics | |
| 18 | Bradley Beal | Washington Wizards | |
| 19 | Vince Carter | Dallas Mavericks | |
| 20 | Dirk Nowitzki | Dallas Mavericks | |
Dual Jersey Autographs
| | | | |
| --- | --- | --- | --- |
| # | Player | Team | |
| 1 | Kendrick Perkins | Oklahoma City Thunder | |
| 2 | CJ McCollum | New Orleans Pelicans | |
| 3 | Khris Middleton | Milwaukee Bucks | |
| 4 | Zion Williamson | New Orleans Pelicans | |
| 5 | John Collins | Atlanta Hawks | |
| 6 | Jayson Tatum | Boston Celtics | |
| 7 | Buddy Hield | Indiana Pacers | |
| 8 | Anthony Edwards | Minnesota Timberwolves | |
| 10 | Vince Carter | Toronto Raptors | |
| 11 | Adrian Dantley | Detroit Pistons | |
| 12 | Kristaps Porzingis | Washington Wizards | |
| 13 | Mike Conley | Utah Jazz | |
| 14 | Chris Paul | Phoenix Suns | |
| 16 | Ja Morant | Memphis Grizzlies | |
| 17 | Jamal Crawford | Minnesota Timberwolves | |
| 19 | Rudy Gobert | Utah Jazz | |
| 20 | Jamal Murray | Denver Nuggets | |
Downtown
| | | | |
| --- | --- | --- | --- |
| # | Player | Team | |
| 1 | LeBron James | Los Angeles Lakers | |
| 2 | Luka Doncic | Dallas Mavericks | |
| 3 | Stephen Curry | Golden State Warriors | |
| 4 | Ja Morant | Memphis Grizzlies | |
| 5 | Giannis Antetokounmpo | Milwaukee Bucks | |
| 6 | Kevin Durant | Brooklyn Nets | |
| 7 | Trae Young | Atlanta Hawks | |
| 8 | LaMelo Ball | Charlotte Hornets | |
| 9 | Nikola Jokic | Denver Nuggets | |
| 10 | Joel Embiid | Philadelphia 76ers | |
| 11 | Jayson Tatum | Boston Celtics | |
| 12 | Anthony Edwards | Minnesota Timberwolves | |
| 13 | Zach LaVine | Chicago Bulls | |
| 14 | Jonathan Kuminga | Golden State Warriors | |
| 15 | Josh Giddey | Oklahoma City Thunder | |
| 16 | Cade Cunningham | Detroit Pistons | |
| 17 | Jalen Green | Houston Rockets | |
| 18 | Evan Mobley | Cleveland Cavaliers | |
| 19 | Scottie Barnes | Toronto Raptors | |
| 20 | Jalen Suggs | Orlando Magic | |
Timeless Moments
| | | | |
| --- | --- | --- | --- |
| # | Player | Team | |
| 1 | LeBron James | Cleveland Cavaliers | |
| 2 | Giannis Antetokounmpo | Milwaukee Bucks | |
| 3 | Kevin Durant | Brooklyn Nets | |
| 4 | LeBron James | Miami Heat | |
| 5 | Stephen Curry | Golden State Warriors | |
Noir Sneaker Spotlight
| | | | |
| --- | --- | --- | --- |
| # | Player | Team | |
| 1 | LeBron James | Cleveland Cavaliers | |
| 2 | Giannis Antetokounmpo | Milwaukee Bucks | |
| 3 | Devin Booker | Phoenix Suns | |
| 4 | James Harden | Brooklyn Nets | |
| 5 | Tim Duncan | San Antonio Spurs | |
| 6 | LeBron James | Miami Heat | |
| 7 | Donovan Mitchell | Utah Jazz | |
| 8 | Chris Paul | Phoenix Suns | |
| 9 | Kawhi Leonard | Los Angeles Clippers | |
| 10 | Rasheed Wallace | Detroit Pistons | |