2021-22 Panini Prizm Draft Picks Choice Collegiate Basketball
Release Date: May 13, 2022
The always highly anticipated Prizm Draft Picks Basketball is loaded with autographs, parallels and inserts of the top draft eligible talent.
---
ABOUT THIS PRODUCT
2021-22 Panini Prizm Draft Picks Choice Collegiate Basketball
Hunt for officially licensed rookies and autographs from top prospects, including Cade Cunningham, Jalen Suggs, Evan Mobley and many more!
Look for the top talent in stunning insert sets including Fireworks, Widescreen, Instant Impact and more!
Find autographs in the Sensational Signatures and College Penmanship insert sets.
Exclusive to the Choice Box look for Tiger Stripe and Nebula Parallels!
BASE PRIZMS CHOICE YELLOW AND GREEN

Look for a 100-card base set that includes all the top prospects eligible for the upcoming NBA Draft.
BASE VARIATIONS CHOICE TIGER STRIPE

Look for short-printed Tiger Stripe parallels exclusively found in the Choice Box!
BASE NEBULA

Hunt for stunning parallels, some printed using unique patterns to make these parallels stand out even more!
DRAFT PICKS AUTOGRAPHS PRIZMS CHOICE GREEN

Chase autographs from the top rising prospects that are sure to make a splash on Draft night!
COLLEGE PENMANSHIP PRIZMS CHOICE RED

Look for autographs from all the top college stars in College Penmanship!
SENSATIONAL SIGNATURES PRIZMS CHOICE NEBULA

Sensational Signatures highlights the best of the best when it comes to future stars.
CHOICE BOX CONFIGURATION
8 CARDS PER PACK
1 PACKS PER BOX
20 BOXES PER CASE
BOX BREAK
1 AUTOGRAPH
2 SILVERS
5 CHOICE PARALLELS
1 TIGER STRIPE PER CASE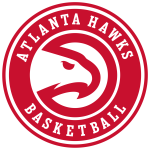 Atlanta Hawks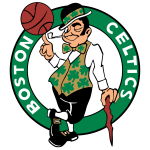 Boston Celtics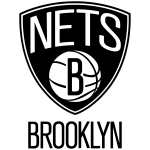 Brooklyn Nets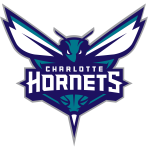 Charlotte Hornets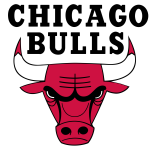 Chicago Bulls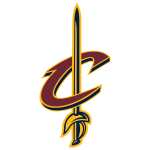 Cleveland Cavaliers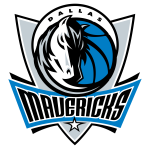 Dallas Mavericks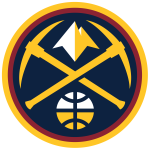 Denver Nuggets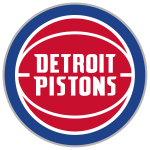 Detroit Pistons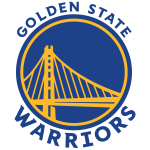 Golden State Warriors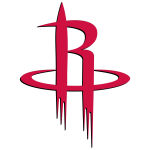 Houston Rockets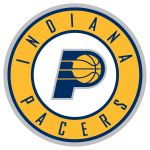 Indiana Pacers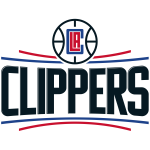 Los Angeles Clippers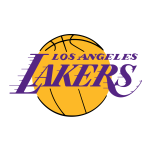 Los Angeles Lakers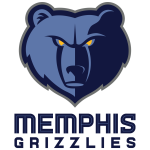 Memphis Grizzlies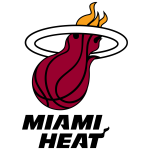 Miami Heat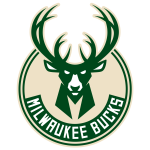 Milwaukee Bucks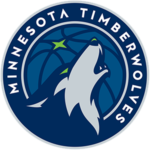 Minnesota Timberwolves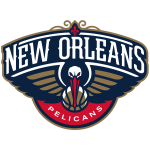 New Orleans Pelicans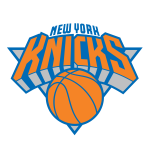 New York Knicks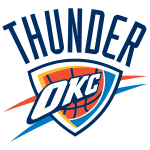 Oklahoma City Thunder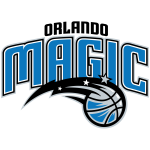 Orlando Magic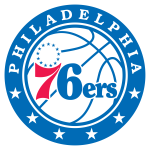 Philadelphia 76ers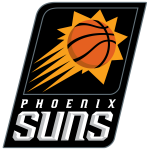 Phoenix Suns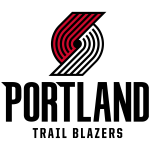 Portland Trail Blazers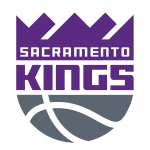 Sacramento Kings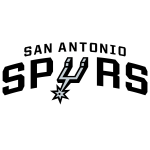 San Antonio Spurs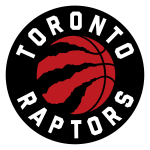 Toronto Raptors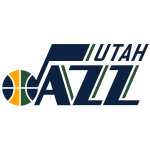 Utah Jazz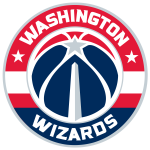 Washington Wizards
Base
| | | | |
| --- | --- | --- | --- |
| # | Player | Team | |
| 1 | Cade Cunningham | Detroit Pistons | |
| 2 | Evan Mobley | Cleveland Cavaliers | |
| 3 | Jalen Suggs | Orlando Magic | |
| 4 | Jalen Green | Houston Rockets | |
| 5 | Jonathan Kuminga | Golden State Warriors | |
| 6 | Scottie Barnes | Toronto Raptors | |
| 7 | Keon Johnson | Portland Trail Blazers | |
| 8 | Corey Kispert | Washington Wizards | |
| 9 | Franz Wagner | Orlando Magic | |
| 10 | Jalen Johnson | Atlanta Hawks | |
| 11 | Moses Moody | Golden State Warriors | |
| 12 | James Bouknight | Charlotte Hornets | |
| 13 | Davion Mitchell | Sacramento Kings | |
| 14 | Kai Jones | Charlotte Hornets | |
| 15 | Ziaire Williams | Memphis Grizzlies | |
| 16 | Isaiah Jackson | Indiana Pacers | |
| 17 | Josh Giddey | Oklahoma City Thunder | |
| 18 | Cameron Thomas | Brooklyn Nets | |
| 19 | Jaden Springer | Philadelphia 76ers | |
| 20 | Ayo Dosunmu | Chicago Bulls | |
| 21 | Tre Mann | Oklahoma City Thunder | |
| 22 | Josh Christopher | Houston Rockets | |
| 23 | Chris Duarte | Indiana Pacers | |
| 24 | Brandon Boston Jr. | Los Angeles Clippers | |
| 25 | Day'Ron Sharpe | Brooklyn Nets | |
| 26 | Sharife Cooper | Atlanta Hawks | |
| 27 | Greg Brown III | Portland Trail Blazers | |
| 28 | JT Thor | Charlotte Hornets | |
| 29 | Joel Ayayi | Washington Wizards | |
| 30 | Jared Butler | Utah Jazz | |
| 31 | Jaren Jackson Jr. | Memphis Grizzlies | |
| 32 | Miles McBride | New York Knicks | |
| 33 | Herbert Jones | New Orleans Pelicans | |
| 34 | Matt Hurt | Memphis Grizzlies | |
| 35 | Coby White | Chicago Bulls | |
| 36 | Isiah Thomas | Detroit Pistons | |
| 37 | Tyrese Haliburton | Indiana Pacers | |
| 38 | David Johnson | Toronto Raptors | |
| 39 | Mac McClung | Los Angeles Lakers | |
| 40 | Trey Murphy III | New Orleans Pelicans | |
| 41 | Usman Garuba | Houston Rockets | |
| 42 | Alperen Sengun | Houston Rockets | |
| 43 | Jeremiah Robinson-Earl | Oklahoma City Thunder | |
| 44 | David Duke Jr. | Brooklyn Nets | |
| 45 | Charles Bassey | Philadelphia 76ers | |
| 46 | Quentin Grimes | New York Knicks | |
| 47 | Patrick Williams | Chicago Bulls | |
| 48 | Aaron Henry | Philadelphia 76ers | |
| 49 | Austin Reaves | Los Angeles Lakers | |
| 50 | Joshua Primo | San Antonio Spurs | |
| 51 | Luka Garza | Detroit Pistons | |
| 52 | Kevin Durant | Brooklyn Nets | |
| 53 | James Harden | Philadelphia 76ers | |
| 54 | Russell Westbrook | Los Angeles Lakers | |
| 55 | Kevin Love | Cleveland Cavaliers | |
| 56 | Stephen Curry | Golden State Warriors | |
| 57 | Kawhi Leonard | Los Angeles Clippers | |
| 58 | Anthony Davis | Los Angeles Lakers | |
| 59 | Joel Embiid | Philadelphia 76ers | |
| 60 | Bradley Beal | Washington Wizards | |
| 61 | Jayson Tatum | Boston Celtics | |
| 62 | Kyrie Irving | Brooklyn Nets | |
| 63 | Zion Williamson | New Orleans Pelicans | |
| 64 | Ja Morant | Memphis Grizzlies | |
| 65 | Anthony Edwards | Minnesota Timberwolves | |
| 66 | Jimmy Butler | Miami Heat | |
| 67 | Karl-Anthony Towns | Minnesota Timberwolves | |
| 68 | Chris Paul | Phoenix Suns | |
| 69 | Paul George | Los Angeles Clippers | |
| 70 | Devin Booker | Phoenix Suns | |
| 71 | Ben Simmons | Brooklyn Nets | |
| 72 | De'Aaron Fox | Sacramento Kings | |
| 73 | Draymond Green | Golden State Warriors | |
| 74 | Malcolm Brogdon | Indiana Pacers | |
| 75 | Julius Randle | New York Knicks | |
| 76 | Alex Caruso | Chicago Bulls | |
| 77 | Jamal Murray | Denver Nuggets | |
| 78 | Trae Young | Atlanta Hawks | |
| 79 | Jaylen Brown | Boston Celtics | |
| 80 | Zach LaVine | Chicago Bulls | |
| 81 | Donovan Mitchell | Utah Jazz | |
| 82 | Klay Thompson | Golden State Warriors | |
| 83 | Damian Lillard | Portland Trail Blazers | |
| 84 | Shaquille O'Neal | Los Angeles Lakers | |
| 85 | Allen Iverson | Philadelphia 76ers | |
| 86 | Magic Johnson | Los Angeles Lakers | |
| 87 | John Stockton | Utah Jazz | |
| 88 | Anfernee Hardaway | Orlando Magic | |
| 89 | Paul Pierce | Boston Celtics | |
| 90 | Grant Hill | Detroit Pistons | |
| 91 | Ray Allen | Milwaukee Bucks | |
| 92 | Andre Drummond | Brooklyn Nets | |
| 93 | Dominique Wilkins | Atlanta Hawks | |
| 94 | John Collins | Atlanta Hawks | |
| 95 | RJ Barrett | New York Knicks | |
| 96 | JJ Redick | Dallas Mavericks | |
| 97 | Rajon Rondo | Cleveland Cavaliers | |
| 98 | Michael Porter Jr. | Denver Nuggets | |
| 99 | Gordon Hayward | Charlotte Hornets | |
| 100 | Jerry West | Los Angeles Lakers | |
Base Variation
| | | | |
| --- | --- | --- | --- |
| # | Player | Team | |
| 1 | Cade Cunningham | Detroit Pistons | |
| 2 | Evan Mobley | Cleveland Cavaliers | |
| 3 | Jalen Suggs | Orlando Magic | |
| 4 | Jalen Green | Houston Rockets | |
| 5 | Jonathan Kuminga | Golden State Warriors | |
| 6 | Scottie Barnes | Toronto Raptors | |
| 7 | Keon Johnson | Portland Trail Blazers | |
| 8 | Corey Kispert | Washington Wizards | |
| 9 | Franz Wagner | Orlando Magic | |
| 10 | Jalen Johnson | Atlanta Hawks | |
| 11 | Moses Moody | Golden State Warriors | |
| 12 | James Bouknight | Charlotte Hornets | |
| 13 | Davion Mitchell | Sacramento Kings | |
| 14 | Kai Jones | Charlotte Hornets | |
| 15 | Ziaire Williams | Memphis Grizzlies | |
| 16 | Isaiah Jackson | Indiana Pacers | |
| 17 | Josh Giddey | Oklahoma City Thunder | |
| 18 | Cameron Thomas | Brooklyn Nets | |
| 19 | Jaden Springer | Philadelphia 76ers | |
| 20 | Ayo Dosunmu | Chicago Bulls | |
| 21 | Tre Mann | Oklahoma City Thunder | |
| 22 | Josh Christopher | Houston Rockets | |
| 23 | Chris Duarte | Indiana Pacers | |
| 24 | Brandon Boston Jr. | Los Angeles Clippers | |
| 25 | Day'Ron Sharpe | Brooklyn Nets | |
College Penmanship
| | | | |
| --- | --- | --- | --- |
| # | Player | Team | |
| 2 | Aaron Wiggins | Oklahoma City Thunder | |
| 6 | David Johnson | Toronto Raptors | |
| 9 | Dejon Jarreau | Indiana Pacers | |
| 10 | Colbey Ross | Other | |
| 11 | D'Mitrik Trice | Other | |
| 12 | Mitch Ballock | Cleveland Cavaliers | |
| 13 | Moses Wright | Dallas Mavericks | |
| 14 | Eugene Omoruyi | Dallas Mavericks | |
| 15 | Ryan Daly | Los Angeles Clippers | |
| 16 | Javion Hamlet | Other | |
| 17 | Jay Huff | Los Angeles Lakers | |
| 18 | Jeremiah Robinson-Earl | Oklahoma City Thunder | |
| 19 | Hasahn French | Other | |
| 20 | Jamorko Pickett | Detroit Pistons | |
| 21 | Joe Wieskamp | San Antonio Spurs | |
| 22 | Jordan Burns | Other | |
| 23 | Justin Champagnie | Toronto Raptors | |
| 24 | Justin Smith | Toronto Raptors | |
| 25 | Kessler Edwards | Brooklyn Nets | |
| 26 | Joshua Primo | San Antonio Spurs | |
| 27 | Luka Garza | Detroit Pistons | |
| 28 | Manny Camper | Other | |
| 29 | Marek Dolezaj | Other | |
| 30 | Duane Washington Jr. | Indiana Pacers | |
| 31 | Jason Preston | Los Angeles Clippers | |
| 32 | Neemias Queta | Sacramento Kings | |
| 33 | RaiQuan Gray | Brooklyn Nets | |
| 34 | RJ Nembhard | Cleveland Cavaliers | |
| 35 | Santi Aldama | Memphis Grizzlies | |
| 36 | AJ Lawson | Atlanta Hawks | |
| 37 | Trendon Watford | Portland Trail Blazers | |
| 38 | Trey Murphy III | New Orleans Pelicans | |
| 39 | Yves Pons | Memphis Grizzlies | |
| 40 | Cade Cunningham | Detroit Pistons | |
| 41 | Evan Mobley | Cleveland Cavaliers | |
| 42 | Jalen Suggs | Orlando Magic | |
| 43 | Scottie Barnes | Toronto Raptors | |
| 44 | Keon Johnson | Portland Trail Blazers | |
| 45 | Corey Kispert | Washington Wizards | |
| 46 | Franz Wagner | Orlando Magic | |
| 47 | Jalen Johnson | Atlanta Hawks | |
| 48 | Moses Moody | Golden State Warriors | |
| 49 | James Bouknight | Charlotte Hornets | |
| 50 | Davion Mitchell | Sacramento Kings | |
| 51 | Kai Jones | Charlotte Hornets | |
| 52 | Ziaire Williams | Memphis Grizzlies | |
| 53 | Isaiah Jackson | Indiana Pacers | |
| 54 | Cameron Thomas | Brooklyn Nets | |
| 55 | Jaden Springer | Philadelphia 76ers | |
| 56 | Ayo Dosunmu | Chicago Bulls | |
Sensational Signatures
| | | | |
| --- | --- | --- | --- |
| # | Player | Team | |
| 1 | Cade Cunningham | Detroit Pistons | |
| 2 | Evan Mobley | Cleveland Cavaliers | |
| 3 | Jalen Suggs | Orlando Magic | |
| 4 | Jalen Green | Houston Rockets | |
| 5 | Jonathan Kuminga | Golden State Warriors | |
| 6 | Scottie Barnes | Toronto Raptors | |
| 7 | Keon Johnson | Portland Trail Blazers | |
| 8 | Corey Kispert | Washington Wizards | |
| 9 | Franz Wagner | Orlando Magic | |
| 10 | Jalen Johnson | Atlanta Hawks | |
| 11 | Moses Moody | Golden State Warriors | |
| 12 | James Bouknight | Charlotte Hornets | |
| 13 | Davion Mitchell | Sacramento Kings | |
| 14 | Kai Jones | Charlotte Hornets | |
| 15 | Ziaire Williams | Memphis Grizzlies | |
| 16 | Usman Garuba | Houston Rockets | |
| 17 | Alperen Sengun | Houston Rockets | |
| 18 | Isaiah Jackson | Indiana Pacers | |
| 19 | Josh Giddey | Oklahoma City Thunder | |
| 20 | Cameron Thomas | Brooklyn Nets | |
| 21 | Jaden Springer | Philadelphia 76ers | |
| 22 | Ayo Dosunmu | Chicago Bulls | |
| 23 | Tre Mann | Oklahoma City Thunder | |
| 24 | Josh Christopher | Houston Rockets | |
| 25 | Chris Duarte | Indiana Pacers | |
| 26 | Brandon Boston Jr. | Los Angeles Clippers | |
| 27 | Day'Ron Sharpe | Brooklyn Nets | |
| 28 | Filip Petrusev | Philadelphia 76ers | |
| 30 | Charles Bassey | Philadelphia 76ers | |
| 32 | Greg Brown III | Portland Trail Blazers | |
| 34 | Joel Ayayi | Washington Wizards | |
| 35 | Jared Butler | Utah Jazz | |
| 37 | Bones Hyland | Denver Nuggets | |
| 38 | Miles McBride | New York Knicks | |
| 39 | Quentin Grimes | New York Knicks | |
| 40 | Herbert Jones | New Orleans Pelicans | |
| 41 | Matt Hurt | Memphis Grizzlies | |
| 45 | Austin Reaves | Los Angeles Lakers | |
| 47 | David Duke Jr. | Brooklyn Nets | |
| 49 | Isaiah Livers | Detroit Pistons | |
| 50 | Luka Garza | Detroit Pistons | |
| 51 | Mac McClung | Los Angeles Lakers | |
| 53 | Aaron Wiggins | Oklahoma City Thunder | |
| 54 | Santi Aldama | Memphis Grizzlies | |
| 55 | Justin Champagnie | Toronto Raptors | |
| 56 | Sandro Mamukelashvili | Milwaukee Bucks | |
| 57 | DJ Stewart Jr. | San Antonio Spurs | |
| 58 | Marcus Zegarowski | Brooklyn Nets | |
Draft Picks Autographs
| | | | |
| --- | --- | --- | --- |
| # | Player | Team | |
| 1 | Sandro Mamukelashvili | Milwaukee Bucks | |
| 2 | DJ Steward | Sacramento Kings | |
| 3 | DJ Stewart Jr. | San Antonio Spurs | |
| 4 | Matt Mitchell | Other | |
| 5 | John Petty Jr. | New Orleans Pelicans | |
| 6 | Sam Hauser | Boston Celtics | |
| 7 | Marcus Garrett | Miami Heat | |
| 8 | Scottie Lewis | Charlotte Hornets | |
| 9 | MJ Walker | New York Knicks | |
| 10 | Mac McClung | Los Angeles Lakers | |
| 11 | Mark Vital | Other | |
| 12 | MaCio Teague | Utah Jazz | |
| 13 | Mike Smith | Other | |
| 14 | Matt Coleman III | Sacramento Kings | |
| 15 | Aamir Simms | New York Knicks | |
| 16 | Tahj Eaddy | Other | |
| 17 | Cameron Krutwig | Other | |
| 18 | Joshua Langford | Other | |
| 19 | Loren Cristian Jackson | Other | |
| 20 | Troy Baxter Jr. | Other | |
| 21 | Ethan Thompson | Chicago Bulls | |
| 22 | Jalen Tate | Other | |
| 23 | McKinley Wright IV | Minnesota Timberwolves | |
| 24 | JaQuori McLaughlin | Dallas Mavericks | |
| 25 | Justin Turner | Detroit Pistons | |
| 26 | Chandler Vaudrin | Other | |
| 27 | Terrell Gomez | Other | |
| 28 | LJ Figueroa | Golden State Warriors | |
| 30 | Nojel Eastern | Other | |
| 31 | Aleem Ford | Other | |
| 32 | Giorgi Bezhanishvili | Denver Nuggets | |
| 33 | Damien Jefferson | Memphis Grizzlies | |
| 34 | Jordan Schakel | Washington Wizards | |
| 36 | Marcus Burk | Denver Nuggets | |
| 37 | Brandon Rachal | Brooklyn Nets | |
| 38 | Isaiah Miller | Minnesota Timberwolves | |
| 39 | Juwan Durham | Other | |
| 40 | Jalen Crutcher | Charlotte Hornets | |
| 41 | Justin Gorham | Other | |
| 42 | Ariel Hukporti | Other | |
| 43 | D.J. Funderburk | Other | |
| 44 | Vrenz Bleijenbergh | Chicago Bulls | |
| 45 | Derrick Alston Jr. | Utah Jazz | |
| 46 | Johnny Wang | Other | |
| 47 | Elyjah Goss | Other | |
| 48 | Balsa Koprivica | Detroit Pistons | |
| 49 | Amar Sylla | Other | |
| 50 | Derek Culver | Other | |
| 51 | Feron Hunt | New York Knicks | |