2021-22 Upper Deck Black Diamond Hockey
Release Date: August 12, 2022
Black Diamond® is the first high-end product of the 2021-22 hockey season and is the first product of the year to feature an extensive selection of premium autograph and memorabilia cards for the 2021-22 rookie class!
---
ABOUT THIS PRODUCT
2021-22 Upper Deck Black Diamond Hockey
2021-22 Upper Deck Black Diamond Hockey
BASE SET Regular
2021-22 Black Diamond® sports a 100-card Base Set featuring veterans and legends, and an array of incredible low-#'d parallels of the set:
Pure Black /Pure Black Auto
Diamond Relics
Premium Relics
Pure Black Diamond Relics
DIAMOND LEGENDS Regular
Each regular Diamond Legends, Diamond Stars and Diamond Futures card is #'d to 249.
Keep an eye out for a slew of low-#'d autograph & autograph + premium memorabilia parallels, highlighted by the Premium Relic Auto, Purple Diamond Relic Auto and 1-of-1 Pure Black Diamond Relic Auto parallels.
JEWELS OF THE DRAFT Veterans
The Jewels of the Draft cards are back! These popular and colorful autograph patch cards featuring 2021-22 rookies will enhance any collection.
Collect new Veteran Jewels of the Draft cards too.
All cards in both sets are #'d to 99 or less!
DIAMOND RELIC ROOKIES Quad Diamond – Emerald Parallel
Collect coveted Diamond Relic Rookies cards! Each card in this rookie set boasts one to four diamond relics.
The more accomplished the rookie, the more diamond relics the card will feature.
Additionally, every card in the set and its three parallels are #'d to 99 or less, including the highly-sought after 1-of-1 Pure Black parallel cards.
ROOKIE GEMS  Pure Black Signatures (Tier 3)
Rookie Gems is another high-end, serially-#'d rookie set.
Keep an eye out for Pure Black Signatures (split into three tiers of rarity), Spectrum and Pure Black Signatures Spectrum parallel cards!
TEAM LOGO JUMBO PATCHES Regular
Expand your Team Logo Jumbo Patches collection!
This year's set is a collection of 45 players broken into five subsets – 9 players each from the '97 All-Star Game, and the Dallas Stars, New Jersey Devils, Quebec Nordiques and Tampa Bay Lightning organizations. Each card features a piece of a complete embroidered manufactured logo patch.
If you collect all nine players from any subset, you can reconstruct the full logo.
Collect up to three low-#'d Gold parallel sets of the entire collection: Full Team Logo, Full Team Alternate Logo and NHL Shield Logo.
There are also Rookie Team Logo Jumbo Patch cards!
GEMOGRAPHY Regular
This longtime classic Black Diamond® autograph insert, reborn as a diamond relic insert in 2019-20, boasts a mix of retired legends, current stars and rookies.
Collect the regular set as well as the low-#'d Ruby, Emerald and Pure Black parallels.
BAND OF COLOR ROOKIES
Each card in this new and colorful set – which includes veterans and rookies – features six diamond relics, each a different color: red, orange, yellow, green, blue and purple.
The vets and legends are #'d to just 21 while the rookies are #'d to just 22!
EXQUISITE COLLECTION Rookie Jumbo Materials
The Black Diamond® Exquisite Collection™ cards represent the first wave of a multi-product Exquisite Collection™ hockey overlay program.
The first wave delivers an exciting array of rookies, vets and legends, and premium memorabilia.
Look for new inserts and new Gold Spectrum parallels!
Every pack includes one Exquisite Collection™ chase card, on average!
CONFIGURATION
6 Premium Cards per Pack
1 Pack per Box
BOX BREAK
1 Autograph or Diamond Relic Card
1 Base Set or Base Set – Pure Black Parallel Card
1 Exquisite Collection™ Card
3 Regular Insert, Tech and/or Non-Auto/Diamond Relic Memorabilia Cards
*On Average
Anaheim Ducks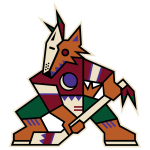 Arizona Coyotes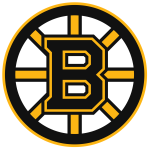 Boston Bruins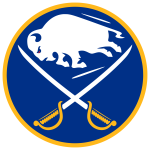 Buffalo Sabres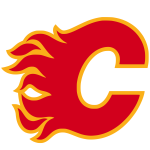 Calgary Flames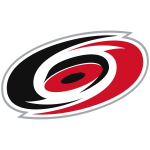 Carolina Hurricanes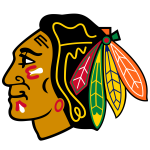 Chicago Blackhawks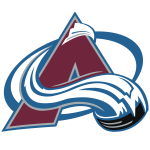 Colorado Avalanche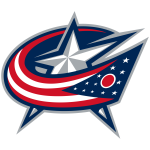 Columbus Blue Jackets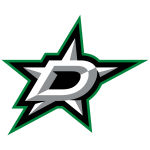 Dallas Stars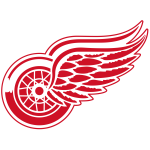 Detroit Red Wings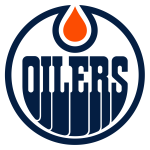 Edmonton Oilers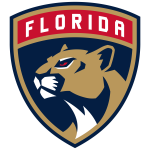 Florida Panthers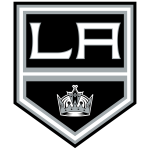 Los Angeles Kings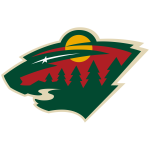 Minnesota Wild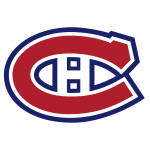 Montreal Canadiens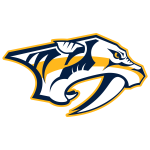 Nashville Predators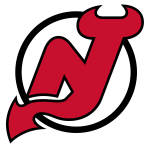 New Jersey Devils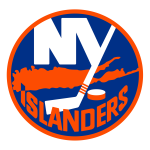 New York Islanders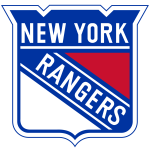 New York Rangers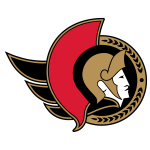 Ottawa Senators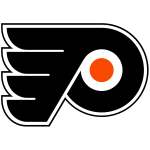 Philadelphia Flyers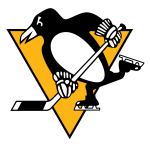 Pittsburgh Penguins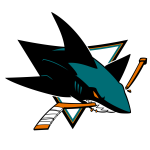 San Jose Sharks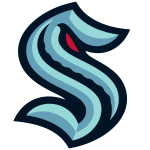 Seattle Kraken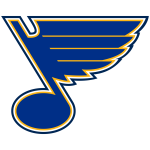 St. Louis Blues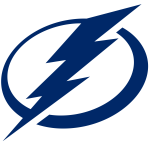 Tampa Bay Lightning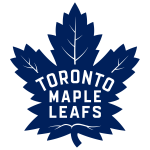 Toronto Maple Leafs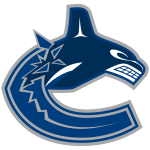 Vancouver Canucks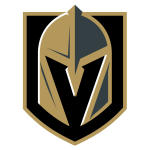 Vegas Golden Knights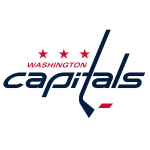 Washington Capitals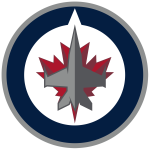 Winnipeg Jets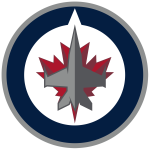 Winnipeg Jets
Autograph
Cup Winners Patches Gold Auto
Diamond Debut Relics Auto Patch
Diamond Futures Premium Relic Auto
Diamond Stars Premium Relic Auto
Diamond Stars Purple Diamond Relic Auto
Jewels of the Draft Stars
Maple Leafs Retired Numbers Patches Gold - Auto
Pure Black - Legends Auto
Rookie Gems Pure Black Signatures
Rookie Gems Pure Black Signatures Spectrum
Rookie Team Logo Jumbo Patches Full Logo 1 Auto
Silver on Black Rookie Signatures
Silver on Black Rookie Signatures Spectrum
Silver on Black Signatures
Sparkling Rookie Scripts Spectrum
Sparkling Scripts Spectrum
Relic
2015-16 Diamond Relic Rookie Gems Tribute
Diamond Mine Triple Relics
Exquisite Collection Extra Exquisite
Exquisite Collection Extra Exquisite Rookies
Exquisite Collection Materials
Exquisite Collection Moments
Exquisite Collection Rookie Jumbo Materials
Exquisite Collection Rookie Patch
Maple Leafs Retired Numbers Patches
Rookie Team Logo Jumbo Puzzle Patches
Team Logo Jumbo Puzzle Patches
Insert
Diamond Relic Rookie Gems Double
Diamond Relic Rookie Gems Quad
Diamond Relic Rookie Gems Single
Diamond Relic Rookie Gems Triple
Exquisite Collection 2007-08 Retro
Exquisite Collection 2007-08 Retro Rookies
Exquisite Collection Rookie Draft Day
Exquisite Collection Rookies
Base Set
| | | | |
| --- | --- | --- | --- |
| # | Player | Team | |
| BDB-AB | Aleksander Barkov | Florida Panthers | |
| BDB-AD | Alex DeBrincat | Chicago Blackhawks | |
| BDB-AE | Aaron Ekblad | Florida Panthers | |
| BDB-AF | Adam Fox | New York Rangers | |
| BDB-AK | Anze Kopitar | Los Angeles Kings | |
| BDB-AL | Alexis Lafreniere | New York Rangers | |
| BDB-AM | Anthony Mantha | Washington Capitals | |
| BDB-AO | Alex Ovechkin | Washington Capitals | |
| BDB-AP | Artemi Panarin | New York Rangers | |
| BDB-AS | Andrei Svechnikov | Carolina Hurricanes | |
| BDB-AU | Auston Matthews | Toronto Maple Leafs | |
| BDB-AV | Andrei Vasilevskiy | Tampa Bay Lightning | |
| BDB-BA | Mathew Barzal | New York Islanders | |
| BDB-BB | Brent Burns | San Jose Sharks | |
| BDB-BI | Jordan Binnington | St. Louis Blues | |
| BDB-BM | Brad Marchand | Boston Bruins | |
| BDB-BO | Brock Boeser | Vancouver Canucks | |
| BDB-BP | Brayden Point | Tampa Bay Lightning | |
| BDB-BT | Brady Tkachuk | Ottawa Senators | |
| BDB-CA | John Carlson | Washington Capitals | |
| BDB-CH | Carter Hart | Philadelphia Flyers | |
| BDB-CM | Connor McDavid | Edmonton Oilers | |
| BDB-CO | Sean Couturier | Philadelphia Flyers | |
| BDB-CP | Carey Price | Montreal Canadiens | |
| BDB-CR | Sidney Crosby | Pittsburgh Penguins | |
| BDB-DL | Dylan Larkin | Detroit Red Wings | |
| BDB-DN | Darnell Nurse | Edmonton Oilers | |
| BDB-DP | David Pastrnak | Boston Bruins | |
| BDB-EI | Jack Eichel | Buffalo Sabres | |
| BDB-EK | Erik Karlsson | San Jose Sharks | |
| BDB-EL | Elias Lindholm | Calgary Flames | |
| BDB-EM | Evgeni Malkin | Pittsburgh Penguins | |
| BDB-EP | Elias Pettersson | Vancouver Canucks | |
| BDB-GU | Jake Guentzel | Pittsburgh Penguins | |
| BDB-HE | Connor Hellebuyck | Winnipeg Jets | |
| BDB-HO | Bo Horvat | Vancouver Canucks | |
| BDB-HU | Jack Hughes | New Jersey Devils | |
| BDB-JB | Josh Bailey | New York Islanders | |
| BDB-JC | Jakob Chychrun | Arizona Coyotes | |
| BDB-JE | Jordan Eberle | Seattle Kraken | |
| BDB-JF | Joel Farabee | Philadelphia Flyers | |
| BDB-JG | John Gibson | Anaheim Ducks | |
| BDB-JH | Jonathan Huberdeau | Florida Panthers | |
| BDB-JM | Jacob Markstrom | Calgary Flames | |
| BDB-JN | Josh Norris | Ottawa Senators | |
| BDB-JP | Joe Pavelski | Dallas Stars | |
| BDB-JR | Jason Robertson | Dallas Stars | |
| BDB-JS | Juuse Saros | Nashville Predators | |
| BDB-JT | John Tavares | Toronto Maple Leafs | |
| BDB-JV | Jakub Vrana | Detroit Red Wings | |
| BDB-KE | Phil Kessel | Arizona Coyotes | |
| BDB-KF | Kevin Fiala | Minnesota Wild | |
| BDB-KK | Kirill Kaprizov | Minnesota Wild | |
| BDB-LA | Patrik Laine | Columbus Blue Jackets | |
| BDB-LD | Leon Draisaitl | Edmonton Oilers | |
| BDB-LE | Anders Lee | New York Islanders | |
| BDB-MA | Cale Makar | Colorado Avalanche | |
| BDB-MB | Mackenzie Blackwood | New Jersey Devils | |
| BDB-MC | Maxime Comtois | Anaheim Ducks | |
| BDB-MF | Marc-Andre Fleury | Chicago Blackhawks | |
| BDB-MG | Mark Giordano | Seattle Kraken | |
| BDB-MH | Miro Heiskanen | Dallas Stars | |
| BDB-MM | Mitch Marner | Toronto Maple Leafs | |
| BDB-MP | Max Pacioretty | Vegas Golden Knights | |
| BDB-MR | Mikko Rantanen | Colorado Avalanche | |
| BDB-MT | Matthew Tkachuk | Calgary Flames | |
| BDB-MZ | Mats Zuccarello | Minnesota Wild | |
| BDB-NE | Nikolaj Ehlers | Winnipeg Jets | |
| BDB-NK | Nikita Kucherov | Tampa Bay Lightning | |
| BDB-NM | Nathan MacKinnon | Colorado Avalanche | |
| BDB-NS | Nick Suzuki | Montreal Canadiens | |
| BDB-PB | Patrice Bergeron | Boston Bruins | |
| BDB-PD | Phillip Danault | Los Angeles Kings | |
| BDB-PE | David Perron | St. Louis Blues | |
| BDB-PG | Philipp Grubauer | Seattle Kraken | |
| BDB-PK | Patrick Kane | Chicago Blackhawks | |
| BDB-QH | Quinn Hughes | Vancouver Canucks | |
| BDB-RJ | Roman Josi | Nashville Predators | |
| BDB-RO | Ryan O'Reilly | St. Louis Blues | |
| BDB-SA | Sebastian Aho | Carolina Hurricanes | |
| BDB-SC | Mark Scheifele | Winnipeg Jets | |
| BDB-SM | Mark Stone | Vegas Golden Knights | |
| BDB-SS | Steven Stamkos | Tampa Bay Lightning | |
| BDB-ST | Shea Theodore | Vegas Golden Knights | |
| BDB-TH | Tomas Hertl | San Jose Sharks | |
| BDB-TI | Tim Stutzle | Ottawa Senators | |
| BDB-TS | Ty Smith | New Jersey Devils | |
| BDB-TT | Teuvo Teravainen | Carolina Hurricanes | |
| BDB-VO | Victor Olofsson | Buffalo Sabres | |
| BDB-ZW | Zach Werenski | Columbus Blue Jackets | |
Legends
| | | | |
| --- | --- | --- | --- |
| # | Player | Team | |
| BDB-BH | Brett Hull | St. Louis Blues | |
| BDB-CN | Cam Neely | Boston Bruins | |
| BDB-DH | Dominik Hasek | Buffalo Sabres | |
| BDB-GL | Guy Lafleur | Montreal Canadiens | |
| BDB-JJ | Jaromir Jagr | Pittsburgh Penguins | |
| BDB-MD | Marcel Dionne | Los Angeles Kings | |
| BDB-MS | Mats Sundin | Toronto Maple Leafs | |
| BDB-PL | Pat LaFontaine | New York Islanders | |
| BDB-SY | Steve Yzerman | Detroit Red Wings | |
| BDB-WG | Wayne Gretzky | New York Rangers | |
Diamond Debut Relics Auto Patch
| | | | |
| --- | --- | --- | --- |
| # | Player | Team | |
| DD-CC | Cole Caufield | Montreal Canadiens | RC |
| DD-DF | David Farrance | Nashville Predators | RC |
| DD-JD | Jamie Drysdale | Anaheim Ducks | RC |
| DD-JJ | Jan Jenik | Arizona Coyotes | RC |
| DD-JS | Jeremy Swayman | Boston Bruins | RC |
| DD-MS | Moritz Seider | Detroit Red Wings | RC |
| DD-NL | Nils Lundkvist | New York Rangers | RC |
| DD-QB | Quinton Byfield | Los Angeles Kings | RC |
| DD-RC | Ross Colton | Tampa Bay Lightning | RC |
| DD-RK | Rasmus Kupari | Los Angeles Kings | RC |
| DD-SK | Spencer Knight | Florida Panthers | RC |
| DD-TZ | Trevor Zegras | Anaheim Ducks | RC |
| DD-WK | Wyatt Kalynuk | Chicago Blackhawks | RC |
Diamond Futures Auto
| | | | |
| --- | --- | --- | --- |
| # | Player | Team | |
| BDF-AH | Alexander Holtz | New Jersey Devils | RC |
| BDF-AL | Anton Lundell | Florida Panthers | RC |
| BDF-AN | Alex Newhook | Colorado Avalanche | RC |
| BDF-AT | Alex Turcotte | Los Angeles Kings | RC |
| BDF-CA | Calen Addison | Minnesota Wild | RC |
| BDF-CC | Cole Caufield | Montreal Canadiens | RC |
| BDF-CP | Cole Perfetti | Winnipeg Jets | RC |
| BDF-CS | Cole Sillinger | Columbus Blue Jackets | RC |
| BDF-DF | David Farrance | Nashville Predators | RC |
| BDF-DR | Jamie Drysdale | Anaheim Ducks | RC |
| BDF-FG | Filip Gustavsson | Ottawa Senators | RC |
| BDF-GD | Grigori Denisenko | Florida Panthers | RC |
| BDF-IP | Ivan Prosvetov | Arizona Coyotes | RC |
| BDF-JB | Jacob Bernard-Docker | Ottawa Senators | RC |
| BDF-JL | Jake Leschyshyn | Vegas Golden Knights | RC |
| BDF-JS | Jeremy Swayman | Boston Bruins | RC |
| BDF-JV | Joe Veleno | Detroit Red Wings | RC |
| BDF-KL | Kole Lind | Seattle Kraken | RC |
| BDF-LR | Lucas Raymond | Detroit Red Wings | RC |
| BDF-MM | Mason McTavish | Anaheim Ducks | RC |
| BDF-MP | Matthew Phillips | Calgary Flames | RC |
| BDF-MS | Moritz Seider | Detroit Red Wings | RC |
| BDF-NL | Nils Lundkvist | New York Rangers | RC |
| BDF-PT | Philip Tomasino | Nashville Predators | RC |
| BDF-QB | Quinton Byfield | Los Angeles Kings | RC |
| BDF-RC | Ross Colton | Tampa Bay Lightning | RC |
| BDF-SK | Spencer Knight | Florida Panthers | RC |
| BDF-SP | Shane Pinto | Ottawa Senators | RC |
| BDF-SR | Sampo Ranta | Colorado Avalanche | RC |
| BDF-TZ | Trevor Zegras | Anaheim Ducks | RC |
| BDF-UL | Ukko-Pekka Luukkonen | Buffalo Sabres | RC |
| BDF-VP | Vasily Podkolzin | Vancouver Canucks | RC |
| BDF-WA | Wade Allison | Philadelphia Flyers | RC |
| BDF-WE | William Eklund | San Jose Sharks | RC |
| BDF-WK | Wyatt Kalynuk | Chicago Blackhawks | RC |
Gemography
| | | | |
| --- | --- | --- | --- |
| # | Player | Team | |
| G-AM | Auston Matthews | Toronto Maple Leafs | |
| G-AN | Alex Newhook | Colorado Avalanche | RC |
| G-AV | Andrei Vasilevskiy | Tampa Bay Lightning | |
| G-BO | Bobby Orr | Boston Bruins | |
| G-CC | Cole Caufield | Montreal Canadiens | RC |
| G-CM | Connor McDavid | Edmonton Oilers | |
| G-CN | Cam Neely | Boston Bruins | |
| G-CP | Carey Price | Montreal Canadiens | |
| G-JE | Jack Eichel | Buffalo Sabres | |
| G-JT | John Tavares | Toronto Maple Leafs | |
| G-LD | Leon Draisaitl | Edmonton Oilers | |
| G-MS | Mark Stone | Vegas Golden Knights | |
| G-MT | Matthew Tkachuk | Calgary Flames | |
| G-NS | Nick Suzuki | Montreal Canadiens | |
| G-PR | Patrick Roy | Colorado Avalanche | |
| G-QB | Quinton Byfield | Los Angeles Kings | RC |
| G-RO | Ryan O'Reilly | St. Louis Blues | |
| G-SK | Spencer Knight | Florida Panthers | RC |
| G-SS | Steven Stamkos | Tampa Bay Lightning | |
| G-SY | Steve Yzerman | Detroit Red Wings | |
| G-TZ | Trevor Zegras | Anaheim Ducks | RC |
Jewels of the Draft
| | | | |
| --- | --- | --- | --- |
| # | Player | Team | |
| JD-AN | Alex Newhook | Colorado Avalanche | RC |
| JD-AT | Alex Turcotte | Los Angeles Kings | RC |
| JD-CA | Calen Addison | Minnesota Wild | RC |
| JD-CC | Cole Caufield | Montreal Canadiens | RC |
| JD-CP | Cole Perfetti | Winnipeg Jets | RC |
| JD-DF | David Farrance | Nashville Predators | RC |
| JD-GD | Grigori Denisenko | Florida Panthers | RC |
| JD-JB | Jacob Bernard-Docker | Ottawa Senators | RC |
| JD-JD | Jamie Drysdale | Anaheim Ducks | RC |
| JD-JJ | Jan Jenik | Arizona Coyotes | RC |
| JD-JS | Jeremy Swayman | Boston Bruins | RC |
| JD-JV | Joe Veleno | Detroit Red Wings | RC |
| JD-MP | Matthew Phillips | Calgary Flames | RC |
| JD-MS | Mattias Samuelsson | Buffalo Sabres | RC |
| JD-QB | Quinton Byfield | Los Angeles Kings | RC |
| JD-RC | Ross Colton | Tampa Bay Lightning | RC |
| JD-RK | Rasmus Kupari | Los Angeles Kings | RC |
| JD-SE | Moritz Seider | Detroit Red Wings | RC |
| JD-SK | Spencer Knight | Florida Panthers | RC |
| JD-SP | Shane Pinto | Ottawa Senators | RC |
| JD-SR | Sampo Ranta | Colorado Avalanche | RC |
| JD-TZ | Trevor Zegras | Anaheim Ducks | RC |
| JD-UL | Ukko-Pekka Luukkonen | Buffalo Sabres | RC |
| JD-WA | Wade Allison | Philadelphia Flyers | RC |
Rookie Gems Pure Black Signatures
| | | | |
| --- | --- | --- | --- |
| # | Player | Team | |
| RG-AL | Anton Lundell | Florida Panthers | RC |
| RG-AN | Alex Newhook | Colorado Avalanche | RC |
| RG-AT | Alex Turcotte | Los Angeles Kings | RC |
| RG-BO | Benoit-Olivier Groulx | Anaheim Ducks | RC |
| RG-BR | Jacob Bryson | Buffalo Sabres | RC |
| RG-CA | Calen Addison | Minnesota Wild | RC |
| RG-CC | Cole Caufield | Montreal Canadiens | RC |
| RG-CP | Cole Perfetti | Winnipeg Jets | RC |
| RG-CS | Cole Sillinger | Columbus Blue Jackets | RC |
| RG-DF | David Farrance | Nashville Predators | RC |
| RG-DM | Dawson Mercer | New Jersey Devils | RC |
| RG-FG | Filip Gustavsson | Ottawa Senators | RC |
| RG-JD | Jamie Drysdale | Anaheim Ducks | RC |
| RG-JL | Jake Leschyshyn | Vegas Golden Knights | RC |
| RG-JS | Jeremy Swayman | Boston Bruins | RC |
| RG-JV | Joe Veleno | Detroit Red Wings | RC |
| RG-LR | Lucas Raymond | Detroit Red Wings | RC |
| RG-MP | Matthew Phillips | Calgary Flames | RC |
| RG-MS | Moritz Seider | Detroit Red Wings | RC |
| RG-NL | Nils Lundkvist | New York Rangers | RC |
| RG-PT | Philip Tomasino | Nashville Predators | RC |
| RG-QB | Quinton Byfield | Los Angeles Kings | RC |
| RG-RC | Ross Colton | Tampa Bay Lightning | RC |
| RG-SJ | Seth Jarvis | Carolina Hurricanes | RC |
| RG-SK | Spencer Knight | Florida Panthers | RC |
| RG-SP | Shane Pinto | Ottawa Senators | RC |
| RG-SR | Sampo Ranta | Colorado Avalanche | RC |
| RG-TZ | Trevor Zegras | Anaheim Ducks | RC |
| RG-WA | Wade Allison | Philadelphia Flyers | RC |
| RG-WE | William Eklund | San Jose Sharks | RC |
| RG-WK | Wyatt Kalynuk | Chicago Blackhawks | RC |
Rookie Team Logo Jumbo Patches Full Logo 1 Auto
| | | | |
| --- | --- | --- | --- |
| # | Player | Team | |
| RTL-AH | Alexander Holtz | New Jersey Devils | RC |
| RTL-AN | Alex Newhook | Colorado Avalanche | RC |
| RTL-CC | Cole Caufield | Montreal Canadiens | RC |
| RTL-CP | Cole Perfetti | Winnipeg Jets | RC |
| RTL-JS | Jeremy Swayman | Boston Bruins | RC |
| RTL-MS | Moritz Seider | Detroit Red Wings | RC |
| RTL-QB | Quinton Byfield | Los Angeles Kings | RC |
| RTL-RC | Ross Colton | Tampa Bay Lightning | RC |
| RTL-SK | Spencer Knight | Florida Panthers | RC |
| RTL-SP | Shane Pinto | Ottawa Senators | RC |
| RTL-TZ | Trevor Zegras | Anaheim Ducks | RC |
| RTL-VP | Vasily Podkolzin | Vancouver Canucks | RC |
Silver on Black Rookie Signatures Spectrum
| | | | |
| --- | --- | --- | --- |
| # | Player | Team | |
| SB-RC | Ross Colton | Tampa Bay Lightning | RC |
| SB-SK | Spencer Knight | Florida Panthers | RC |
Sparkling Rookie Scripts
| | | | |
| --- | --- | --- | --- |
| # | Player | Team | |
| SC-AD | Calen Addison | Minnesota Wild | RC |
| SC-BA | Morgan Barron | New York Rangers | RC |
| SC-CC | Cole Caufield | Montreal Canadiens | RC |
| SC-JA | Jack Ahcan | Boston Bruins | RC |
| SC-JD | Jamie Drysdale | Anaheim Ducks | RC |
| SC-JJ | Jan Jenik | Arizona Coyotes | RC |
| SC-JS | Jeremy Swayman | Boston Bruins | RC |
| SC-LR | Lucas Raymond | Detroit Red Wings | RC |
| SC-MS | Moritz Seider | Detroit Red Wings | RC |
| SC-NL | Nils Lundkvist | New York Rangers | RC |
| SC-PE | Cole Perfetti | Winnipeg Jets | RC |
| SC-PK | Parker Kelly | Ottawa Senators | RC |
| SC-PT | Philip Tomasino | Nashville Predators | RC |
| SC-QB | Quinton Byfield | Los Angeles Kings | RC |
| SC-RC | Ross Colton | Tampa Bay Lightning | RC |
| SC-RK | Rasmus Kupari | Los Angeles Kings | RC |
| SC-RU | Arttu Ruotsalainen | Buffalo Sabres | RC |
| SC-SK | Spencer Knight | Florida Panthers | RC |
| SC-SP | Shane Pinto | Ottawa Senators | RC |
| SC-TL | Tanner Laczynski | Philadelphia Flyers | RC |
| SC-TY | Tyce Thompson | New Jersey Devils | RC |
Silver on Black Rookie Signatures
| | | | |
| --- | --- | --- | --- |
| # | Player | Team | |
| SB-AL | Anton Lundell | Florida Panthers | RC |
| SB-AN | Alex Newhook | Colorado Avalanche | RC |
| SB-CS | Cole Sillinger | Columbus Blue Jackets | RC |
| SB-JB | Jacob Bryson | Buffalo Sabres | RC |
| SB-JS | Jeremy Swayman | Boston Bruins | RC |
| SB-JV | Joe Veleno | Detroit Red Wings | RC |
| SB-MC | Mason McTavish | Anaheim Ducks | RC |
| SB-MP | Matthew Phillips | Calgary Flames | RC |
| SB-MS | Moritz Seider | Detroit Red Wings | RC |
| SB-NL | Nils Lundkvist | New York Rangers | RC |
| SB-PT | Philip Tomasino | Nashville Predators | RC |
| SB-QB | Quinton Byfield | Los Angeles Kings | RC |
| SB-SP | Shane Pinto | Ottawa Senators | RC |
| SB-TZ | Trevor Zegras | Anaheim Ducks | RC |
| SB-WE | William Eklund | San Jose Sharks | RC |
Pure Black - Auto
| | | | |
| --- | --- | --- | --- |
| # | Player | Team | |
| BDB-AM | Anthony Mantha | Washington Capitals | |
| BDB-AU | Auston Matthews | Toronto Maple Leafs | |
| BDB-AV | Andrei Vasilevskiy | Tampa Bay Lightning | |
| BDB-BB | Brent Burns | San Jose Sharks | |
| BDB-BM | Brad Marchand | Boston Bruins | |
| BDB-BO | Brock Boeser | Vancouver Canucks | |
| BDB-CM | Connor McDavid | Edmonton Oilers | |
| BDB-CP | Carey Price | Montreal Canadiens | |
| BDB-HE | Connor Hellebuyck | Winnipeg Jets | |
| BDB-JB | Josh Bailey | New York Islanders | |
| BDB-JG | John Gibson | Anaheim Ducks | |
| BDB-JH | Jonathan Huberdeau | Florida Panthers | |
| BDB-JN | Josh Norris | Ottawa Senators | |
| BDB-JP | Joe Pavelski | Dallas Stars | |
| BDB-JR | Jason Robertson | Dallas Stars | |
| BDB-KF | Kevin Fiala | Minnesota Wild | |
| BDB-LE | Anders Lee | New York Islanders | |
| BDB-MA | Cale Makar | Colorado Avalanche | |
| BDB-MH | Miro Heiskanen | Dallas Stars | |
| BDB-MM | Mitch Marner | Toronto Maple Leafs | |
| BDB-MP | Max Pacioretty | Vegas Golden Knights | |
| BDB-MT | Matthew Tkachuk | Calgary Flames | |
| BDB-NE | Nikolaj Ehlers | Winnipeg Jets | |
| BDB-PD | Phillip Danault | Los Angeles Kings | |
| BDB-PE | David Perron | St. Louis Blues | |
| BDB-PG | Philipp Grubauer | Seattle Kraken | |
| BDB-PK | Patrick Kane | Chicago Blackhawks | |
| BDB-RO | Ryan O'Reilly | St. Louis Blues | |
| BDB-SC | Mark Scheifele | Winnipeg Jets | |
| BDB-SM | Mark Stone | Vegas Golden Knights | |
| BDB-TH | Tomas Hertl | San Jose Sharks | |
| BDB-TI | Tim Stutzle | Ottawa Senators | |
| BDB-TS | Ty Smith | New Jersey Devils | |
| BDB-TT | Teuvo Teravainen | Carolina Hurricanes | |
Cup Winners Patches Gold Auto
| | | | |
| --- | --- | --- | --- |
| # | Player | Team | |
| CW-AV | Andrei Vasilevskiy | Tampa Bay Lightning | |
| CW-BO | Bobby Orr | Boston Bruins | |
| CW-GF | Grant Fuhr | Edmonton Oilers | |
| CW-GL | Guy Lafleur | Montreal Canadiens | |
| CW-LM | Lanny McDonald | Calgary Flames | |
| CW-MM | Mark Messier | New York Rangers | |
| CW-MO | Mike Modano | Dallas Stars | |
| CW-PK | Patrick Kane | Chicago Blackhawks | |
| CW-RO | Ryan O'Reilly | St. Louis Blues | |
| CW-WG | Wayne Gretzky | Edmonton Oilers | |
Diamond Stars Auto
| | | | |
| --- | --- | --- | --- |
| # | Player | Team | |
| BDS-AB | Aleksander Barkov | Florida Panthers | |
| BDS-AK | Anze Kopitar | Los Angeles Kings | |
| BDS-AM | Auston Matthews | Toronto Maple Leafs | |
| BDS-AV | Andrei Vasilevskiy | Tampa Bay Lightning | |
| BDS-BB | Brock Boeser | Vancouver Canucks | |
| BDS-BM | Brad Marchand | Boston Bruins | |
| BDS-BT | Brady Tkachuk | Ottawa Senators | |
| BDS-CA | Cale Makar | Colorado Avalanche | |
| BDS-CH | Carter Hart | Philadelphia Flyers | |
| BDS-CM | Connor McDavid | Edmonton Oilers | |
| BDS-CP | Carey Price | Montreal Canadiens | |
| BDS-EL | Elias Lindholm | Calgary Flames | |
| BDS-EP | Elias Pettersson | Vancouver Canucks | |
| BDS-GI | John Gibson | Anaheim Ducks | |
| BDS-HE | Connor Hellebuyck | Winnipeg Jets | |
| BDS-JH | Jonathan Huberdeau | Florida Panthers | |
| BDS-JP | Joe Pavelski | Dallas Stars | |
| BDS-MA | Mark Scheifele | Winnipeg Jets | |
| BDS-MH | Miro Heiskanen | Dallas Stars | |
| BDS-MM | Mitch Marner | Toronto Maple Leafs | |
| BDS-MP | Max Pacioretty | Vegas Golden Knights | |
| BDS-MS | Mark Stone | Vegas Golden Knights | |
| BDS-NS | Nick Suzuki | Montreal Canadiens | |
| BDS-PK | Patrick Kane | Chicago Blackhawks | |
| BDS-RO | Ryan O'Reilly | St. Louis Blues | |
| BDS-SC | Sidney Crosby | Pittsburgh Penguins | |
| BDS-SS | Steven Stamkos | Tampa Bay Lightning | |
| BDS-TH | Tomas Hertl | San Jose Sharks | |
| BDS-TT | Teuvo Teravainen | Carolina Hurricanes | |
Silver on Black Signatures
| | | | |
| --- | --- | --- | --- |
| # | Player | Team | |
| SB-AK | Anze Kopitar | Los Angeles Kings | |
| SB-AM | Auston Matthews | Toronto Maple Leafs | |
| SB-AV | Andrei Vasilevskiy | Tampa Bay Lightning | |
| SB-BH | Bo Horvat | Vancouver Canucks | |
| SB-CM | Connor McDavid | Edmonton Oilers | |
| SB-HU | Brett Hull | St. Louis Blues | |
| SB-JH | Jack Hughes | New Jersey Devils | |
| SB-JL | John LeClair | Philadelphia Flyers | |
| SB-MF | Marc-Andre Fleury | Chicago Blackhawks | |
| SB-ML | Mario Lemieux | Pittsburgh Penguins | |
| SB-MM | Mitch Marner | Toronto Maple Leafs | |
| SB-MT | Matthew Tkachuk | Calgary Flames | |
| SB-PE | Phil Esposito | Boston Bruins | |
Sparkling Scripts
| | | | |
| --- | --- | --- | --- |
| # | Player | Team | |
| SC-AL | Anders Lee | New York Islanders | |
| SC-AM | Anthony Mantha | Washington Capitals | |
| SC-AT | Alex Tuch | Vegas Golden Knights | |
| SC-AV | Andrei Vasilevskiy | Tampa Bay Lightning | |
| SC-BB | Brent Burns | San Jose Sharks | |
| SC-BH | Bobby Hull | Chicago Blackhawks | |
| SC-BN | Bernie Nicholls | New York Rangers | |
| SC-CA | Cam Atkinson | Philadelphia Flyers | |
| SC-CP | Cal Petersen | Los Angeles Kings | |
| SC-EM | Elvis Merzlikins | Columbus Blue Jackets | |
| SC-GA | Mike Gartner | Washington Capitals | |
| SC-GL | Guy Lafleur | Montreal Canadiens | |
| SC-GV | Gabe Vilardi | Los Angeles Kings | |
| SC-JM | Josh Morrissey | Winnipeg Jets | |
| SC-JR | Jason Robertson | Dallas Stars | |
| SC-KF | Kevin Fiala | Minnesota Wild | |
| SC-KY | Kailer Yamamoto | Edmonton Oilers | |
| SC-MC | Maxime Comtois | Anaheim Ducks | |
| SC-MI | J.T. Miller | Vancouver Canucks | |
| SC-MM | Mike Modano | Dallas Stars | |
| SC-PR | Carey Price | Montreal Canadiens | |
| SC-RT | Robert Thomas | St. Louis Blues | |
| SC-ST | Shea Theodore | Vegas Golden Knights | |
| SC-TC | Thomas Chabot | Ottawa Senators | |
| SC-TT | Teuvo Teravainen | Carolina Hurricanes | |
| SC-VN | Vladislav Namestnikov | Detroit Red Wings | |
| SC-WO | Willie O'Ree | Boston Bruins | |
| SC-YS | Yegor Sharangovich | New Jersey Devils | |
Jewels of the Draft Stars
| | | | |
| --- | --- | --- | --- |
| # | Player | Team | |
| VJD-BB | Brock Boeser | Vancouver Canucks | |
| VJD-BT | Brady Tkachuk | Ottawa Senators | |
| VJD-CM | Cale Makar | Colorado Avalanche | |
| VJD-JG | John Gibson | Anaheim Ducks | |
| VJD-JH | Jonathan Huberdeau | Florida Panthers | |
| VJD-MC | Connor McDavid | Edmonton Oilers | |
| VJD-MM | Mitch Marner | Toronto Maple Leafs | |
| VJD-PK | Patrick Kane | Chicago Blackhawks | |
| VJD-TH | Tomas Hertl | San Jose Sharks | |
Diamond Stars Purple Diamond Relic Auto
| | | | |
| --- | --- | --- | --- |
| # | Player | Team | |
| BDS-AO | Alex Ovechkin | Washington Capitals | |
| BDS-AP | Artemi Panarin | New York Rangers | |
| BDS-LD | Leon Draisaitl | Edmonton Oilers | |
| BDS-MF | Marc-Andre Fleury | Chicago Blackhawks | |
| BDS-SA | Sebastian Aho | Carolina Hurricanes | |
Pure Black - Legends Auto
| | | | |
| --- | --- | --- | --- |
| # | Player | Team | |
| BDB-BH | Brett Hull | St. Louis Blues | |
| BDB-CN | Cam Neely | Boston Bruins | |
| BDB-DH | Dominik Hasek | Buffalo Sabres | |
| BDB-JJ | Jaromir Jagr | Pittsburgh Penguins | |
| BDB-MS | Mats Sundin | Toronto Maple Leafs | |
| BDB-PL | Pat LaFontaine | New York Islanders | |
| BDB-WG | Wayne Gretzky | New York Rangers | |
Diamond Legends Auto
| | | | |
| --- | --- | --- | --- |
| # | Player | Team | |
| BDL-BH | Brett Hull | St. Louis Blues | |
| BDL-BR | Martin Brodeur | New Jersey Devils | |
| BDL-BS | Billy Smith | New York Islanders | |
| BDL-CN | Cam Neely | Boston Bruins | |
| BDL-DH | Dominik Hasek | Buffalo Sabres | |
| BDL-EL | Eric Lindros | Philadelphia Flyers | |
| BDL-KT | Keith Tkachuk | Winnipeg Jets | |
| BDL-MM | Mark Messier | New York Rangers | |
| BDL-MS | Mats Sundin | Toronto Maple Leafs | |
| BDL-PE | Phil Esposito | Boston Bruins | |
| BDL-PL | Pat LaFontaine | New York Islanders | |
| BDL-PR | Patrick Roy | Montreal Canadiens | |
| BDL-SK | Saku Koivu | Montreal Canadiens | |
| BDL-SY | Steve Yzerman | Detroit Red Wings | |
| BDL-TS | Teemu Selanne | Anaheim Ducks | |
| BDL-WG | Wayne Gretzky | Edmonton Oilers | |
Sparkling Rookie Scripts Spectrum
| | | | |
| --- | --- | --- | --- |
| # | Player | Team | |
| SC-CS | Cole Sillinger | Columbus Blue Jackets | RC |
| SC-LU | Anton Lundell | Florida Panthers | RC |
Rookie Gems Pure Black Signatures Spectrum
| | | | |
| --- | --- | --- | --- |
| # | Player | Team | |
| RG-HL | Hendrix Lapierre | Washington Capitals | RC |
| RG-MM | Mason McTavish | Anaheim Ducks | RC |
Maple Leafs Retired Numbers Patches Gold - Auto
| | | | |
| --- | --- | --- | --- |
| # | Player | Team | |
| TMRN-MS | Mats Sundin | Toronto Maple Leafs | |
| TMRN-WC | Wendel Clark | Toronto Maple Leafs | |
Sparkling Scripts Spectrum
| | | | |
| --- | --- | --- | --- |
| # | Player | Team | |
| SC-CH | Carter Hart | Philadelphia Flyers | |
| SC-DK | Dominik Kubalik | Chicago Blackhawks | |
| SC-JV | James van Riemsdyk | Philadelphia Flyers | |
Diamond Futures Premium Relic Auto
| | | | |
| --- | --- | --- | --- |
| # | Player | Team | |
| BDF-HL | Hendrix Lapierre | Washington Capitals | RC |
Diamond Stars Premium Relic Auto
| | | | |
| --- | --- | --- | --- |
| # | Player | Team | |
| BDS-GU | Jake Guentzel | Pittsburgh Penguins | |
2015-16 Diamond Relic Rookie Gems Tribute
| | | | |
| --- | --- | --- | --- |
| # | Player | Team | |
| BDRR-CC | Cole Caufield | Montreal Canadiens | RC |
| BDRR-CP | Cole Perfetti | Winnipeg Jets | RC |
| BDRR-QB | Quinton Byfield | Los Angeles Kings | RC |
| BDRR-SK | Spencer Knight | Florida Panthers | RC |
| BDRR-TZ | Trevor Zegras | Anaheim Ducks | RC |
Band of Color Rookies
| | | | |
| --- | --- | --- | --- |
| # | Player | Team | |
| BCR-AB | Alex Barre-Boulet | Tampa Bay Lightning | RC |
| BCR-AH | Alexander Holtz | New Jersey Devils | RC |
| BCR-AL | Anton Lundell | Florida Panthers | RC |
| BCR-AN | Alex Newhook | Colorado Avalanche | RC |
| BCR-AT | Alex Turcotte | Los Angeles Kings | RC |
| BCR-CA | Calen Addison | Minnesota Wild | RC |
| BCR-CC | Cole Caufield | Montreal Canadiens | RC |
| BCR-CP | Cole Perfetti | Winnipeg Jets | RC |
| BCR-CY | Cam York | Philadelphia Flyers | RC |
| BCR-GD | Grigori Denisenko | Florida Panthers | RC |
| BCR-JB | Jacob Bernard-Docker | Ottawa Senators | RC |
| BCR-JD | Jamie Drysdale | Anaheim Ducks | RC |
| BCR-JJ | Jan Jenik | Arizona Coyotes | RC |
| BCR-JS | Jeremy Swayman | Boston Bruins | RC |
| BCR-JV | Joe Veleno | Detroit Red Wings | RC |
| BCR-KL | Kole Lind | Seattle Kraken | RC |
| BCR-LR | Lucas Raymond | Detroit Red Wings | RC |
| BCR-MM | David Farrance | Nashville Predators | RC |
| BCR-MM | Mason McTavish | Anaheim Ducks | RC |
| BCR-MP | Matthew Phillips | Calgary Flames | RC |
| BCR-MS | Moritz Seider | Detroit Red Wings | RC |
| BCR-NL | Nils Lundkvist | New York Rangers | RC |
| BCR-PI | Shane Pinto | Ottawa Senators | RC |
| BCR-PT | Philip Tomasino | Nashville Predators | RC |
| BCR-QB | Quinton Byfield | Los Angeles Kings | RC |
| BCR-RC | Ross Colton | Tampa Bay Lightning | RC |
| BCR-SK | Spencer Knight | Florida Panthers | RC |
| BCR-SR | Sampo Ranta | Colorado Avalanche | RC |
| BCR-TZ | Trevor Zegras | Anaheim Ducks | RC |
| BCR-UL | Ukko-Pekka Luukkonen | Buffalo Sabres | RC |
| BCR-VP | Vasily Podkolzin | Vancouver Canucks | RC |
| BCR-WA | Wade Allison | Philadelphia Flyers | RC |
| BCR-WE | William Eklund | San Jose Sharks | RC |
| BCR-WK | Wyatt Kalynuk | Chicago Blackhawks | RC |
| BCR-YC | Yegor Chinakhov | Columbus Blue Jackets | RC |
| BCR-ZJ | Zac Jones | New York Rangers | RC |
Diamond Debut Relics
| | | | |
| --- | --- | --- | --- |
| # | Player | Team | |
| DD-CC | Cole Caufield | Montreal Canadiens | RC |
| DD-CY | Cam York | Philadelphia Flyers | RC |
| DD-DF | David Farrance | Nashville Predators | RC |
| DD-JD | Jamie Drysdale | Anaheim Ducks | RC |
| DD-JJ | Jan Jenik | Arizona Coyotes | RC |
| DD-JS | Jeremy Swayman | Boston Bruins | RC |
| DD-MS | Moritz Seider | Detroit Red Wings | RC |
| DD-NL | Nils Lundkvist | New York Rangers | RC |
| DD-PT | Philip Tomasino | Nashville Predators | RC |
| DD-QB | Quinton Byfield | Los Angeles Kings | RC |
| DD-RC | Ross Colton | Tampa Bay Lightning | RC |
| DD-RK | Rasmus Kupari | Los Angeles Kings | RC |
| DD-RZ | Radim Zohorna | Pittsburgh Penguins | RC |
| DD-SJ | Seth Jarvis | Carolina Hurricanes | RC |
| DD-SK | Spencer Knight | Florida Panthers | RC |
| DD-TL | Tanner Laczynski | Philadelphia Flyers | RC |
| DD-TZ | Trevor Zegras | Anaheim Ducks | RC |
| DD-WK | Wyatt Kalynuk | Chicago Blackhawks | RC |
| DD-ZJ | Zac Jones | New York Rangers | RC |
Rookie Team Logo Jumbo Puzzle Patches
| | | | |
| --- | --- | --- | --- |
| # | Player | Team | |
| RTL-AH | Alexander Holtz | New Jersey Devils | RC |
| RTL-AN | Alex Newhook | Colorado Avalanche | RC |
| RTL-CC | Cole Caufield | Montreal Canadiens | RC |
| RTL-CP | Cole Perfetti | Winnipeg Jets | RC |
| RTL-CY | Cam York | Philadelphia Flyers | RC |
| RTL-JS | Jeremy Swayman | Boston Bruins | RC |
| RTL-MS | Moritz Seider | Detroit Red Wings | RC |
| RTL-QB | Quinton Byfield | Los Angeles Kings | RC |
| RTL-RC | Ross Colton | Tampa Bay Lightning | RC |
| RTL-SK | Spencer Knight | Florida Panthers | RC |
| RTL-SP | Shane Pinto | Ottawa Senators | RC |
| RTL-TZ | Trevor Zegras | Anaheim Ducks | RC |
| RTL-VP | Vasily Podkolzin | Vancouver Canucks | RC |
Exquisite Collection Extra Exquisite Rookies
| | | | |
| --- | --- | --- | --- |
| # | Player | Team | |
| ECER-AN | Alex Newhook | Colorado Avalanche | RC |
| ECER-CC | Cole Caufield | Montreal Canadiens | RC |
| ECER-CY | Cam York | Philadelphia Flyers | RC |
| ECER-DF | David Farrance | Nashville Predators | RC |
| ECER-JD | Jamie Drysdale | Anaheim Ducks | RC |
| ECER-JS | Jeremy Swayman | Boston Bruins | RC |
| ECER-QB | Quinton Byfield | Los Angeles Kings | RC |
| ECER-SK | Spencer Knight | Florida Panthers | RC |
| ECER-TZ | Trevor Zegras | Anaheim Ducks | RC |
| ECER-UL | Ukko-Pekka Luukkonen | Buffalo Sabres | RC |
Exquisite Collection Moments
| | | | |
| --- | --- | --- | --- |
| # | Player | Team | |
| ECM-AL | Alexis Lafreniere | New York Rangers | |
| ECM-AM | Auston Matthews | Toronto Maple Leafs | |
| ECM-AO | Alex Ovechkin | Washington Capitals | |
| ECM-AV | Andrei Vasilevskiy | Tampa Bay Lightning | |
| ECM-BO | Bobby Orr | Boston Bruins | |
| ECM-CC | Cole Caufield | Montreal Canadiens | RC |
| ECM-CM | Connor McDavid | Edmonton Oilers | |
| ECM-EL | Eric Lindros | Philadelphia Flyers | |
| ECM-JS | Jeremy Swayman | Boston Bruins | RC |
| ECM-KK | Kirill Kaprizov | Minnesota Wild | |
| ECM-KR | Seattle Kraken | Seattle Kraken | |
| ECM-MM | Mike Modano | Dallas Stars | |
| ECM-PK | Patrick Kane | Chicago Blackhawks | |
| ECM-QB | Quinton Byfield | Los Angeles Kings | RC |
| ECM-RO | Ryan O'Reilly | St. Louis Blues | |
| ECM-SC | Sidney Crosby | Pittsburgh Penguins | |
| ECM-SK | Spencer Knight | Florida Panthers | RC |
| ECM-SY | Steve Yzerman | Detroit Red Wings | |
| ECM-TZ | Trevor Zegras | Anaheim Ducks | RC |
| ECM-WG | Wayne Gretzky | Los Angeles Kings | |
Exquisite Collection Rookie Jumbo Materials
| | | | |
| --- | --- | --- | --- |
| # | Player | Team | |
| EJ-CC | Cole Caufield | Montreal Canadiens | RC |
| EJ-MS | Moritz Seider | Detroit Red Wings | RC |
| EJ-QB | Quinton Byfield | Los Angeles Kings | RC |
| EJ-SK | Spencer Knight | Florida Panthers | RC |
Exquisite Collection Rookie Patch
| | | | |
| --- | --- | --- | --- |
| # | Player | Team | |
| R-AN | Alex Newhook | Colorado Avalanche | RC |
| R-CC | Cole Caufield | Montreal Canadiens | RC |
| R-CP | Cole Perfetti | Winnipeg Jets | RC |
| R-CY | Cam York | Philadelphia Flyers | RC |
| R-JD | Jamie Drysdale | Anaheim Ducks | RC |
| R-JS | Jeremy Swayman | Boston Bruins | RC |
| R-LR | Lucas Raymond | Detroit Red Wings | RC |
| R-MS | Moritz Seider | Detroit Red Wings | RC |
| R-NL | Nils Lundkvist | New York Rangers | RC |
| R-PT | Philip Tomasino | Nashville Predators | RC |
| R-QB | Quinton Byfield | Los Angeles Kings | RC |
| R-RC | Ross Colton | Tampa Bay Lightning | RC |
| R-SK | Spencer Knight | Florida Panthers | RC |
| R-SP | Shane Pinto | Ottawa Senators | RC |
| R-TZ | Trevor Zegras | Anaheim Ducks | RC |
| R-UP | Ukko-Pekka Luukkonen | Buffalo Sabres | RC |
| R-WK | Wyatt Kalynuk | Chicago Blackhawks | RC |
Team Logo Jumbo Puzzle Patches
| | | | |
| --- | --- | --- | --- |
| # | Player | Team | |
| TLAS-BS | Brendan Shanahan | Detroit Red Wings | |
| TLAS-DH | Dominik Hasek | Buffalo Sabres | |
| TLAS-MM | Mark Messier | New York Rangers | |
| TLAS-PC | Paul Coffey | Philadelphia Flyers | |
| TLAS-PR | Patrick Roy | Colorado Avalanche | |
| TLAS-SY | Steve Yzerman | Detroit Red Wings | |
| TLAS-TF | Theoren Fleury | Calgary Flames | |
| TLAS-TS | Teemu Selanne | Anaheim Ducks | |
| TLAS-WG | Wayne Gretzky | New York Rangers | |
| TLDS-BH | Brett Hull | Dallas Stars | |
| TLDS-EB | Ed Belfour | Dallas Stars | |
| TLDS-JB | Jamie Benn | Dallas Stars | |
| TLDS-JN | Joe Nieuwendyk | Dallas Stars | |
| TLDS-JR | Jason Robertson | Dallas Stars | |
| TLDS-MH | Miro Heiskanen | Dallas Stars | |
| TLDS-MM | Mike Modano | Dallas Stars | |
| TLDS-MT | Marty Turco | Dallas Stars | |
| TLDS-TS | Tyler Seguin | Dallas Stars | |
| TLNJ-BH | Bobby Holik | New Jersey Devils | |
| TLNJ-CL | Claude Lemieux | New Jersey Devils | |
| TLNJ-JH | Jack Hughes | New Jersey Devils | |
| TLNJ-JM | John MacLean | New Jersey Devils | |
| TLNJ-KD | Ken Daneyko | New Jersey Devils | |
| TLNJ-MB | Martin Brodeur | New Jersey Devils | |
| TLNJ-NH | Nico Hischier | New Jersey Devils | |
| TLNJ-SG | Scott Gomez | New Jersey Devils | |
| TLNJ-SN | Scott Niedermayer | New Jersey Devils | |
| TLQN-DB | Dan Bouchard | Colorado Avalanche | |
| TLQN-GL | Guy Lafleur | Colorado Avalanche | |
| TLQN-JS | Joe Sakic | Colorado Avalanche | |
| TLQN-MG | Michel Goulet | Colorado Avalanche | |
| TLQN-MM | Mario Marois | Colorado Avalanche | |
| TLQN-MS | Mats Sundin | Colorado Avalanche | |
| TLQN-ON | Owen Nolan | Colorado Avalanche | |
| TLQN-PF | Peter Forsberg | Colorado Avalanche | |
| TLQN-PS | Peter Stastny | Colorado Avalanche | |
| TLTB-AK | Alex Killorn | Tampa Bay Lightning | |
| TLTB-AV | Andrei Vasilevskiy | Tampa Bay Lightning | |
| TLTB-BP | Brayden Point | Tampa Bay Lightning | |
| TLTB-NK | Nikita Kucherov | Tampa Bay Lightning | |
| TLTB-OP | Ondrej Palat | Tampa Bay Lightning | |
| TLTB-RC | Ross Colton | Tampa Bay Lightning | RC |
| TLTB-SS | Steven Stamkos | Tampa Bay Lightning | |
| TLTB-SS | Mikhail Sergachev | Tampa Bay Lightning | |
| TLTB-VH | Victor Hedman | Tampa Bay Lightning | |
Cup Winners Patches
| | | | |
| --- | --- | --- | --- |
| # | Player | Team | |
| CW-AO | Alex Ovechkin | Washington Capitals | |
| CW-AV | Andrei Vasilevskiy | Tampa Bay Lightning | |
| CW-BO | Bobby Orr | Boston Bruins | |
| CW-GF | Grant Fuhr | Edmonton Oilers | |
| CW-GH | Gordie Howe | Detroit Red Wings | |
| CW-GL | Guy Lafleur | Montreal Canadiens | |
| CW-LM | Lanny McDonald | Calgary Flames | |
| CW-ML | Mario Lemieux | Pittsburgh Penguins | |
| CW-MM | Mark Messier | New York Rangers | |
| CW-MO | Mike Modano | Dallas Stars | |
| CW-NL | Nicklas Lidstrom | Detroit Red Wings | |
| CW-PK | Patrick Kane | Chicago Blackhawks | |
| CW-RO | Ryan O'Reilly | St. Louis Blues | |
| CW-SC | Sidney Crosby | Pittsburgh Penguins | |
| CW-WG | Wayne Gretzky | Edmonton Oilers | |
Diamond Mine Triple Relics
| | | | |
| --- | --- | --- | --- |
| # | Player | Team | |
| DMTR-BRU | Brad Marchand | Boston Bruins | |
| DMTR-BRU | David Pastrnak | Boston Bruins | |
| DMTR-BRU | Patrice Bergeron | Boston Bruins | |
| DMTR-MON | Carey Price | Montreal Canadiens | |
| DMTR-MON | Nick Suzuki | Montreal Canadiens | |
| DMTR-MON | Tyler Toffoli | Montreal Canadiens | |
| DMTR-TBL | Andrei Vasilevskiy | Tampa Bay Lightning | |
| DMTR-TBL | Steven Stamkos | Tampa Bay Lightning | |
| DMTR-TBL | Nikita Kucherov | Tampa Bay Lightning | |
| DMTR-TOR | Auston Matthews | Toronto Maple Leafs | |
| DMTR-TOR | Mitch Marner | Toronto Maple Leafs | |
| DMTR-TOR | William Nylander | Toronto Maple Leafs | |
| DMTR-WAS | Alex Ovechkin | Washington Capitals | |
| DMTR-WAS | John Carlson | Washington Capitals | |
| DMTR-WAS | Nicklas Backstrom | Washington Capitals | |
Exquisite Collection Materials
| | | | |
| --- | --- | --- | --- |
| # | Player | Team | |
| EM-AK | Anze Kopitar | Los Angeles Kings | |
| EM-AO | Alex Ovechkin | Washington Capitals | |
| EM-AV | Andrei Vasilevskiy | Tampa Bay Lightning | |
| EM-BB | Brock Boeser | Vancouver Canucks | |
| EM-BH | Brett Hull | St. Louis Blues | |
| EM-BM | Brad Marchand | Boston Bruins | |
| EM-CH | Connor Hellebuyck | Winnipeg Jets | |
| EM-CM | Connor McDavid | Edmonton Oilers | |
| EM-EM | Evgeni Malkin | Pittsburgh Penguins | |
| EM-GL | Guy Lafleur | Montreal Canadiens | |
| EM-JE | Jack Eichel | Buffalo Sabres | |
| EM-JH | Jonathan Huberdeau | Florida Panthers | |
| EM-LD | Leon Draisaitl | Edmonton Oilers | |
| EM-MM | Mitch Marner | Toronto Maple Leafs | |
| EM-PR | Patrick Roy | Colorado Avalanche | |
| EM-SC | Sidney Crosby | Pittsburgh Penguins | |
| EM-SY | Steve Yzerman | Detroit Red Wings | |
| EM-VH | Victor Hedman | Tampa Bay Lightning | |
Band of Color
| | | | |
| --- | --- | --- | --- |
| # | Player | Team | |
| BC-AM | Auston Matthews | Toronto Maple Leafs | |
| BC-AO | Alex Ovechkin | Washington Capitals | |
| BC-AP | Artemi Panarin | New York Rangers | |
| BC-BO | Bobby Orr | Boston Bruins | |
| BC-BR | Martin Brodeur | New Jersey Devils | |
| BC-BT | Brady Tkachuk | Ottawa Senators | |
| BC-CM | Connor McDavid | Edmonton Oilers | |
| BC-CP | Carey Price | Montreal Canadiens | |
| BC-DP | David Pastrnak | Boston Bruins | |
| BC-EP | Elias Pettersson | Vancouver Canucks | |
| BC-GH | Gordie Howe | Detroit Red Wings | |
| BC-KK | Kirill Kaprizov | Minnesota Wild | |
| BC-MB | Mathew Barzal | New York Islanders | |
| BC-MF | Marc-Andre Fleury | Chicago Blackhawks | |
| BC-ML | Mario Lemieux | Pittsburgh Penguins | |
| BC-MS | Mark Stone | Vegas Golden Knights | |
| BC-NK | Nikita Kucherov | Tampa Bay Lightning | |
| BC-NM | Nathan MacKinnon | Colorado Avalanche | |
| BC-SC | Sidney Crosby | Pittsburgh Penguins | |
| BC-WG | Wayne Gretzky | Edmonton Oilers | |
Exquisite Collection Extra Exquisite
| | | | |
| --- | --- | --- | --- |
| # | Player | Team | |
| ECE-AM | Auston Matthews | Toronto Maple Leafs | |
| ECE-AO | Alex Ovechkin | Washington Capitals | |
| ECE-AS | Andrei Svechnikov | Carolina Hurricanes | |
| ECE-CM | Connor McDavid | Edmonton Oilers | |
| ECE-CO | Sean Couturier | Philadelphia Flyers | |
| ECE-DL | Dylan Larkin | Detroit Red Wings | |
| ECE-EP | Elias Pettersson | Vancouver Canucks | |
| ECE-GU | Jake Guentzel | Pittsburgh Penguins | |
| ECE-IS | Igor Shesterkin | New York Rangers | |
| ECE-LC | Logan Couture | San Jose Sharks | |
| ECE-MC | Charlie McAvoy | Boston Bruins | |
| ECE-MP | Max Pacioretty | Vegas Golden Knights | |
| ECE-MR | Mikko Rantanen | Colorado Avalanche | |
| ECE-NK | Nikita Kucherov | Tampa Bay Lightning | |
| ECE-RJ | Roman Josi | Nashville Predators | |
| ECE-SC | Sidney Crosby | Pittsburgh Penguins | |
| ECE-TS | Tyler Seguin | Dallas Stars | |
| ECE-ZW | Zach Werenski | Columbus Blue Jackets | |
Diamond Mine Relics
| | | | |
| --- | --- | --- | --- |
| # | Player | Team | |
| DMR-BB | Brent Burns | San Jose Sharks | |
| DMR-BH | Bo Horvat | Vancouver Canucks | |
| DMR-CH | Connor Hellebuyck | Winnipeg Jets | |
| DMR-HA | Carter Hart | Philadelphia Flyers | |
| DMR-IS | Igor Shesterkin | New York Rangers | |
| DMR-JG | Johnny Gaudreau | Calgary Flames | |
| DMR-JT | John Tavares | Toronto Maple Leafs | |
| DMR-LD | Leon Draisaitl | Edmonton Oilers | |
| DMR-MB | Mathew Barzal | New York Islanders | |
| DMR-RD | Rasmus Dahlin | Buffalo Sabres | |
| DMR-RG | Ryan Getzlaf | Anaheim Ducks | |
| DMR-SC | Sidney Crosby | Pittsburgh Penguins | |
| DMR-TS | Tyler Seguin | Dallas Stars | |
| DMR-VH | Victor Hedman | Tampa Bay Lightning | |
Maple Leafs Retired Numbers Patches
| | | | |
| --- | --- | --- | --- |
| # | Player | Team | |
| TMRN-BS | Borje Salming | Toronto Maple Leafs | |
| TMRN-DG | Doug Gilmour | Toronto Maple Leafs | |
| TMRN-DS | Darryl Sittler | Toronto Maple Leafs | |
| TMRN-FM | Frank Mahovlich | Toronto Maple Leafs | |
| TMRN-JB | Johnny Bower | Toronto Maple Leafs | |
| TMRN-KC | King Clancy | Toronto Maple Leafs | |
| TMRN-MS | Mats Sundin | Toronto Maple Leafs | |
| TMRN-TB | Turk Broda | Toronto Maple Leafs | |
| TMRN-TH | Tim Horton | Toronto Maple Leafs | |
| TMRN-WC | Wendel Clark | Toronto Maple Leafs | |
Diamond Mine Dual Relics
| | | | |
| --- | --- | --- | --- |
| # | Player | Team | |
| DMDR-GC | Sean Couturier | Philadelphia Flyers | |
| DMDR-GC | Claude Giroux | Philadelphia Flyers | |
| DMDR-HH | Jack Hughes | New Jersey Devils | |
| DMDR-HH | Nico Hischier | New Jersey Devils | |
| DMDR-KC | Saku Koivu | Montreal Canadiens | |
| DMDR-KC | Shayne Corson | Montreal Canadiens | |
| DMDR-KD | Anze Kopitar | Los Angeles Kings | |
| DMDR-KD | Drew Doughty | Los Angeles Kings | |
| DMDR-LB | Dylan Larkin | Detroit Red Wings | |
| DMDR-LB | Tyler Bertuzzi | Detroit Red Wings | |
| DMDR-MB | Ken Morrow | New York Islanders | |
| DMDR-MB | Bob Bourne | New York Islanders | |
| DMDR-MK | Jonathan Marchessault | Vegas Golden Knights | |
| DMDR-MK | William Karlsson | Vegas Golden Knights | |
| DMDR-MR | Nathan MacKinnon | Colorado Avalanche | |
| DMDR-MR | Mikko Rantanen | Colorado Avalanche | |
| DMDR-SS | Henrik Sedin | Vancouver Canucks | |
| DMDR-SS | Daniel Sedin | Vancouver Canucks | |
| DMDR-ZS | Igor Shesterkin | New York Rangers | |
| DMDR-ZS | Mika Zibanejad | New York Rangers | |
Diamond Relic Rookie Gems Triple
| | | | |
| --- | --- | --- | --- |
| # | Player | Team | |
| BDR-AN | Alex Newhook | Colorado Avalanche | RC |
| BDR-CP | Cole Perfetti | Winnipeg Jets | RC |
| BDR-MM | Mason McTavish | Anaheim Ducks | RC |
| BDR-MS | Moritz Seider | Detroit Red Wings | RC |
| BDR-RA | Lucas Raymond | Detroit Red Wings | RC |
| BDR-SK | Spencer Knight | Florida Panthers | RC |
| BDR-TZ | Trevor Zegras | Anaheim Ducks | RC |
| BDR-WE | William Eklund | San Jose Sharks | RC |
Diamonation
| | | | |
| --- | --- | --- | --- |
| # | Player | Team | |
| D-AB | Aleksander Barkov | Florida Panthers | |
| D-CC | Cole Caufield | Montreal Canadiens | RC |
| D-CH | Connor Hellebuyck | Winnipeg Jets | |
| D-CP | Cole Perfetti | Winnipeg Jets | RC |
| D-KK | Kirill Kaprizov | Minnesota Wild | |
| D-LD | Leon Draisaitl | Edmonton Oilers | |
| D-LR | Lucas Raymond | Detroit Red Wings | RC |
| D-MA | Cale Makar | Colorado Avalanche | |
| D-MB | Mathew Barzal | New York Islanders | |
| D-MS | Moritz Seider | Detroit Red Wings | RC |
| D-PT | Philip Tomasino | Nashville Predators | RC |
| D-QB | Quinton Byfield | Los Angeles Kings | RC |
| D-RO | Ryan O'Reilly | St. Louis Blues | |
| D-SA | Sebastian Aho | Carolina Hurricanes | |
| D-SK | Spencer Knight | Florida Panthers | RC |
| D-SP | Shane Pinto | Ottawa Senators | RC |
| D-SS | Steven Stamkos | Tampa Bay Lightning | |
| D-TH | Taylor Hall | Boston Bruins | |
| D-TZ | Trevor Zegras | Anaheim Ducks | RC |
| D-WE | William Eklund | San Jose Sharks | RC |
Diamond Cutters
| | | | |
| --- | --- | --- | --- |
| # | Player | Team | |
| DC-AD | Alex DeBrincat | Chicago Blackhawks | |
| DC-AF | Adam Fox | New York Rangers | |
| DC-AH | Alexander Holtz | New Jersey Devils | RC |
| DC-AN | Alex Newhook | Colorado Avalanche | RC |
| DC-AO | Alex Ovechkin | Washington Capitals | |
| DC-BB | Brock Boeser | Vancouver Canucks | |
| DC-BP | Brayden Point | Tampa Bay Lightning | |
| DC-CC | Cole Caufield | Montreal Canadiens | RC |
| DC-CM | Cale Makar | Colorado Avalanche | |
| DC-CS | Cole Sillinger | Columbus Blue Jackets | RC |
| DC-JS | Jeremy Swayman | Boston Bruins | RC |
| DC-KC | Kyle Connor | Winnipeg Jets | |
| DC-MC | Mason McTavish | Anaheim Ducks | RC |
| DC-MM | Mitch Marner | Toronto Maple Leafs | |
| DC-MT | Matthew Tkachuk | Calgary Flames | |
| DC-PB | Patrice Bergeron | Boston Bruins | |
| DC-QB | Quinton Byfield | Los Angeles Kings | RC |
| DC-SK | Spencer Knight | Florida Panthers | RC |
| DC-TS | Tim Stutzle | Ottawa Senators | |
| DC-TZ | Trevor Zegras | Anaheim Ducks | RC |
Diamond Futures
| | | | |
| --- | --- | --- | --- |
| # | Player | Team | |
| BDF-AH | Alexander Holtz | New Jersey Devils | RC |
| BDF-AL | Anton Lundell | Florida Panthers | RC |
| BDF-AN | Alex Newhook | Colorado Avalanche | RC |
| BDF-AT | Alex Turcotte | Los Angeles Kings | RC |
| BDF-CA | Calen Addison | Minnesota Wild | RC |
| BDF-CC | Cole Caufield | Montreal Canadiens | RC |
| BDF-CP | Cole Perfetti | Winnipeg Jets | RC |
| BDF-CS | Cole Sillinger | Columbus Blue Jackets | RC |
| BDF-CY | Cam York | Philadelphia Flyers | RC |
| BDF-DF | David Farrance | Nashville Predators | RC |
| BDF-DR | Jamie Drysdale | Anaheim Ducks | RC |
| BDF-FG | Filip Gustavsson | Ottawa Senators | RC |
| BDF-GD | Grigori Denisenko | Florida Panthers | RC |
| BDF-HL | Hendrix Lapierre | Washington Capitals | RC |
| BDF-IP | Ivan Prosvetov | Arizona Coyotes | RC |
| BDF-JB | Jacob Bernard-Docker | Ottawa Senators | RC |
| BDF-JL | Jake Leschyshyn | Vegas Golden Knights | RC |
| BDF-JS | Jeremy Swayman | Boston Bruins | RC |
| BDF-JV | Joe Veleno | Detroit Red Wings | RC |
| BDF-KL | Kole Lind | Seattle Kraken | RC |
| BDF-LR | Lucas Raymond | Detroit Red Wings | RC |
| BDF-MM | Mason McTavish | Anaheim Ducks | RC |
| BDF-MP | Matthew Phillips | Calgary Flames | RC |
| BDF-MS | Moritz Seider | Detroit Red Wings | RC |
| BDF-NL | Nils Lundkvist | New York Rangers | RC |
| BDF-PT | Philip Tomasino | Nashville Predators | RC |
| BDF-QB | Quinton Byfield | Los Angeles Kings | RC |
| BDF-RC | Ross Colton | Tampa Bay Lightning | RC |
| BDF-SK | Spencer Knight | Florida Panthers | RC |
| BDF-SP | Shane Pinto | Ottawa Senators | RC |
| BDF-SR | Sampo Ranta | Colorado Avalanche | RC |
| BDF-TZ | Trevor Zegras | Anaheim Ducks | RC |
| BDF-UL | Ukko-Pekka Luukkonen | Buffalo Sabres | RC |
| BDF-VP | Vasily Podkolzin | Vancouver Canucks | RC |
| BDF-WA | Wade Allison | Philadelphia Flyers | RC |
| BDF-WE | William Eklund | San Jose Sharks | RC |
| BDF-WK | Wyatt Kalynuk | Chicago Blackhawks | RC |
| BDF-ZJ | Zac Jones | New York Rangers | RC |
Diamond Gallery
| | | | |
| --- | --- | --- | --- |
| # | Player | Team | |
| DG-AM | Auston Matthews | Toronto Maple Leafs | |
| DG-AS | Andrei Svechnikov | Carolina Hurricanes | |
| DG-CC | Cole Caufield | Montreal Canadiens | RC |
| DG-CM | Connor McDavid | Edmonton Oilers | |
| DG-CP | Carey Price | Montreal Canadiens | |
| DG-CY | Cam York | Philadelphia Flyers | RC |
| DG-DP | David Pastrnak | Boston Bruins | |
| DG-GD | Grigori Denisenko | Florida Panthers | RC |
| DG-JD | Jamie Drysdale | Anaheim Ducks | RC |
| DG-JR | Jason Robertson | Dallas Stars | |
| DG-JS | Jeremy Swayman | Boston Bruins | RC |
| DG-KK | Kirill Kaprizov | Minnesota Wild | |
| DG-LR | Lucas Raymond | Detroit Red Wings | RC |
| DG-MR | Mikko Rantanen | Colorado Avalanche | |
| DG-MS | Mark Scheifele | Winnipeg Jets | |
| DG-NK | Nikita Kucherov | Tampa Bay Lightning | |
| DG-QB | Quinton Byfield | Los Angeles Kings | RC |
| DG-SC | Sidney Crosby | Pittsburgh Penguins | |
| DG-SK | Spencer Knight | Florida Panthers | RC |
| DG-ST | Shea Theodore | Vegas Golden Knights | |
Diamond Might
| | | | |
| --- | --- | --- | --- |
| # | Player | Team | |
| DM-AN | Alex Newhook | Colorado Avalanche | RC |
| DM-BM | Brad Marchand | Boston Bruins | |
| DM-BO | Bobby Orr | Boston Bruins | |
| DM-CC | Cole Caufield | Montreal Canadiens | RC |
| DM-CG | Claude Giroux | Philadelphia Flyers | |
| DM-CM | Connor McDavid | Edmonton Oilers | |
| DM-HU | Jack Hughes | New Jersey Devils | |
| DM-JC | Jakob Chychrun | Arizona Coyotes | |
| DM-JG | Jake Guentzel | Pittsburgh Penguins | |
| DM-JH | Jonathan Huberdeau | Florida Panthers | |
| DM-JV | Jakub Vrana | Detroit Red Wings | |
| DM-LR | Lucas Raymond | Detroit Red Wings | RC |
| DM-MG | Mark Giordano | Seattle Kraken | |
| DM-MH | Miro Heiskanen | Dallas Stars | |
| DM-MM | Mike Modano | Dallas Stars | |
| DM-MO | Moritz Seider | Detroit Red Wings | RC |
| DM-MP | Max Pacioretty | Vegas Golden Knights | |
| DM-PC | Paul Coffey | Edmonton Oilers | |
| DM-PL | Patrik Laine | Columbus Blue Jackets | |
| DM-QB | Quinton Byfield | Los Angeles Kings | RC |
| DM-SK | Spencer Knight | Florida Panthers | RC |
| DM-SP | Shane Pinto | Ottawa Senators | RC |
| DM-TH | Tomas Hertl | San Jose Sharks | |
| DM-TZ | Trevor Zegras | Anaheim Ducks | RC |
Rookie Gems
| | | | |
| --- | --- | --- | --- |
| # | Player | Team | |
| RG-AL | Anton Lundell | Florida Panthers | RC |
| RG-AN | Alex Newhook | Colorado Avalanche | RC |
| RG-AT | Alex Turcotte | Los Angeles Kings | RC |
| RG-BO | Benoit-Olivier Groulx | Anaheim Ducks | RC |
| RG-BR | Jacob Bryson | Buffalo Sabres | RC |
| RG-CA | Calen Addison | Minnesota Wild | RC |
| RG-CC | Cole Caufield | Montreal Canadiens | RC |
| RG-CP | Cole Perfetti | Winnipeg Jets | RC |
| RG-CS | Cole Sillinger | Columbus Blue Jackets | RC |
| RG-CY | Cam York | Philadelphia Flyers | RC |
| RG-DF | David Farrance | Nashville Predators | RC |
| RG-DM | Dawson Mercer | New Jersey Devils | RC |
| RG-FG | Filip Gustavsson | Ottawa Senators | RC |
| RG-HL | Hendrix Lapierre | Washington Capitals | RC |
| RG-JD | Jamie Drysdale | Anaheim Ducks | RC |
| RG-JL | Jake Leschyshyn | Vegas Golden Knights | RC |
| RG-JS | Jeremy Swayman | Boston Bruins | RC |
| RG-JV | Joe Veleno | Detroit Red Wings | RC |
| RG-LR | Lucas Raymond | Detroit Red Wings | RC |
| RG-MM | Mason McTavish | Anaheim Ducks | RC |
| RG-MP | Matthew Phillips | Calgary Flames | RC |
| RG-MS | Moritz Seider | Detroit Red Wings | RC |
| RG-NL | Nils Lundkvist | New York Rangers | RC |
| RG-PT | Philip Tomasino | Nashville Predators | RC |
| RG-QB | Quinton Byfield | Los Angeles Kings | RC |
| RG-RC | Ross Colton | Tampa Bay Lightning | RC |
| RG-SJ | Seth Jarvis | Carolina Hurricanes | RC |
| RG-SK | Spencer Knight | Florida Panthers | RC |
| RG-SP | Shane Pinto | Ottawa Senators | RC |
| RG-SR | Sampo Ranta | Colorado Avalanche | RC |
| RG-TZ | Trevor Zegras | Anaheim Ducks | RC |
| RG-WA | Wade Allison | Philadelphia Flyers | RC |
| RG-WE | William Eklund | San Jose Sharks | RC |
| RG-WK | Wyatt Kalynuk | Chicago Blackhawks | RC |
| RG-ZJ | Zac Jones | New York Rangers | RC |
Run for the Cup
| | | | |
| --- | --- | --- | --- |
| # | Player | Team | |
| RUN-AM | Auston Matthews | Toronto Maple Leafs | |
| RUN-AO | Alex Ovechkin | Washington Capitals | |
| RUN-AP | Artemi Panarin | New York Rangers | |
| RUN-BH | Brett Hull | Dallas Stars | |
| RUN-CC | Cole Caufield | Montreal Canadiens | RC |
| RUN-CP | Carey Price | Montreal Canadiens | |
| RUN-DH | Dominik Hasek | Detroit Red Wings | |
| RUN-JS | Jeremy Swayman | Boston Bruins | RC |
| RUN-LD | Leon Draisaitl | Edmonton Oilers | |
| RUN-MF | Marc-Andre Fleury | Chicago Blackhawks | |
| RUN-MS | Mark Stone | Vegas Golden Knights | |
| RUN-PF | Peter Forsberg | Colorado Avalanche | |
| RUN-QH | Quinn Hughes | Vancouver Canucks | |
| RUN-RC | Ross Colton | Tampa Bay Lightning | RC |
| RUN-SK | Spencer Knight | Florida Panthers | RC |
| RUN-VH | Victor Hedman | Tampa Bay Lightning | |
Exquisite Collection 2007-08 Retro Rookies
| | | | |
| --- | --- | --- | --- |
| # | Player | Team | |
| 07R-CC | Cole Caufield | Montreal Canadiens | RC |
| 07R-CP | Cole Perfetti | Winnipeg Jets | RC |
| 07R-CY | Cam York | Philadelphia Flyers | RC |
| 07R-GD | Grigori Denisenko | Florida Panthers | RC |
| 07R-JD | Jamie Drysdale | Anaheim Ducks | RC |
| 07R-JS | Jeremy Swayman | Boston Bruins | RC |
| 07R-LR | Lucas Raymond | Detroit Red Wings | RC |
| 07R-MM | Mason McTavish | Anaheim Ducks | RC |
| 07R-MS | Moritz Seider | Detroit Red Wings | RC |
| 07R-QB | Quinton Byfield | Los Angeles Kings | RC |
| 07R-SK | Spencer Knight | Florida Panthers | RC |
| 07R-SP | Shane Pinto | Ottawa Senators | RC |
| 07R-TZ | Trevor Zegras | Anaheim Ducks | RC |
| 07R-VP | Vasily Podkolzin | Vancouver Canucks | RC |
Exquisite Collection Rookie Draft Day
| | | | |
| --- | --- | --- | --- |
| # | Player | Team | |
| RDD-AN | Alex Newhook | Colorado Avalanche | RC |
| RDD-CC | Cole Caufield | Montreal Canadiens | RC |
| RDD-CY | Cam York | Philadelphia Flyers | RC |
| RDD-MS | Moritz Seider | Detroit Red Wings | RC |
| RDD-SK | Spencer Knight | Florida Panthers | RC |
| RDD-TZ | Trevor Zegras | Anaheim Ducks | RC |
| RDD-VP | Vasily Podkolzin | Vancouver Canucks | RC |
Exquisite Collection Rookies
| | | | |
| --- | --- | --- | --- |
| # | Player | Team | |
| R-AN | Alex Newhook | Colorado Avalanche | RC |
| R-CC | Cole Caufield | Montreal Canadiens | RC |
| R-CP | Cole Perfetti | Winnipeg Jets | RC |
| R-CY | Cam York | Philadelphia Flyers | RC |
| R-JD | Jamie Drysdale | Anaheim Ducks | RC |
| R-JS | Jeremy Swayman | Boston Bruins | RC |
| R-LR | Lucas Raymond | Detroit Red Wings | RC |
| R-MS | Moritz Seider | Detroit Red Wings | RC |
| R-NL | Nils Lundkvist | New York Rangers | RC |
| R-PT | Philip Tomasino | Nashville Predators | RC |
| R-QB | Quinton Byfield | Los Angeles Kings | RC |
| R-RC | Ross Colton | Tampa Bay Lightning | RC |
| R-SK | Spencer Knight | Florida Panthers | RC |
| R-SP | Shane Pinto | Ottawa Senators | RC |
| R-TZ | Trevor Zegras | Anaheim Ducks | RC |
| R-UP | Ukko-Pekka Luukkonen | Buffalo Sabres | RC |
| R-VP | Vasily Podkolzin | Vancouver Canucks | RC |
| R-WK | Wyatt Kalynuk | Chicago Blackhawks | RC |
Diamond Relic Rookie Gems Quad
| | | | |
| --- | --- | --- | --- |
| # | Player | Team | |
| BDR-CC | Cole Caufield | Montreal Canadiens | RC |
| BDR-QB | Quinton Byfield | Los Angeles Kings | RC |
Diamond Relic Rookie Gems Double
| | | | |
| --- | --- | --- | --- |
| # | Player | Team | |
| BDR-AB | Alex Barre-Boulet | Tampa Bay Lightning | RC |
| BDR-AH | Alexander Holtz | New Jersey Devils | RC |
| BDR-AL | Anton Lundell | Florida Panthers | RC |
| BDR-AT | Alex Turcotte | Los Angeles Kings | RC |
| BDR-CA | Calen Addison | Minnesota Wild | RC |
| BDR-CS | Cole Sillinger | Columbus Blue Jackets | RC |
| BDR-CY | Cam York | Philadelphia Flyers | RC |
| BDR-DF | David Farrance | Nashville Predators | RC |
| BDR-DM | Dawson Mercer | New Jersey Devils | RC |
| BDR-GD | Grigori Denisenko | Florida Panthers | RC |
| BDR-HL | Hendrix Lapierre | Washington Capitals | RC |
| BDR-JD | Jamie Drysdale | Anaheim Ducks | RC |
| BDR-JN | Jake Neighbours | St. Louis Blues | RC |
| BDR-JV | Joe Veleno | Detroit Red Wings | RC |
| BDR-NL | Nils Lundkvist | New York Rangers | RC |
| BDR-PT | Philip Tomasino | Nashville Predators | RC |
| BDR-RC | Ross Colton | Tampa Bay Lightning | RC |
| BDR-RM | Ryan Merkley | San Jose Sharks | RC |
| BDR-SJ | Seth Jarvis | Carolina Hurricanes | RC |
| BDR-SP | Shane Pinto | Ottawa Senators | RC |
| BDR-SW | Jeremy Swayman | Boston Bruins | RC |
| BDR-UL | Ukko-Pekka Luukkonen | Buffalo Sabres | RC |
| BDR-VP | Vasily Podkolzin | Vancouver Canucks | RC |
| BDR-YC | Yegor Chinakhov | Columbus Blue Jackets | RC |
| BDR-ZJ | Zac Jones | New York Rangers | RC |
Diamond Stars
| | | | |
| --- | --- | --- | --- |
| # | Player | Team | |
| BDS-AB | Aleksander Barkov | Florida Panthers | |
| BDS-AD | Alex DeBrincat | Chicago Blackhawks | |
| BDS-AK | Anze Kopitar | Los Angeles Kings | |
| BDS-AM | Auston Matthews | Toronto Maple Leafs | |
| BDS-AO | Alex Ovechkin | Washington Capitals | |
| BDS-AP | Artemi Panarin | New York Rangers | |
| BDS-AV | Andrei Vasilevskiy | Tampa Bay Lightning | |
| BDS-BB | Brock Boeser | Vancouver Canucks | |
| BDS-BM | Brad Marchand | Boston Bruins | |
| BDS-BT | Brady Tkachuk | Ottawa Senators | |
| BDS-CA | Cale Makar | Colorado Avalanche | |
| BDS-CH | Carter Hart | Philadelphia Flyers | |
| BDS-CM | Connor McDavid | Edmonton Oilers | |
| BDS-CP | Carey Price | Montreal Canadiens | |
| BDS-EL | Elias Lindholm | Calgary Flames | |
| BDS-EP | Elias Pettersson | Vancouver Canucks | |
| BDS-GI | John Gibson | Anaheim Ducks | |
| BDS-GU | Jake Guentzel | Pittsburgh Penguins | |
| BDS-HE | Connor Hellebuyck | Winnipeg Jets | |
| BDS-HU | Jack Hughes | New Jersey Devils | |
| BDS-JH | Jonathan Huberdeau | Florida Panthers | |
| BDS-JP | Joe Pavelski | Dallas Stars | |
| BDS-KK | Kirill Kaprizov | Minnesota Wild | |
| BDS-LD | Leon Draisaitl | Edmonton Oilers | |
| BDS-MA | Mark Scheifele | Winnipeg Jets | |
| BDS-MF | Marc-Andre Fleury | Chicago Blackhawks | |
| BDS-MH | Miro Heiskanen | Dallas Stars | |
| BDS-MM | Mitch Marner | Toronto Maple Leafs | |
| BDS-MP | Max Pacioretty | Vegas Golden Knights | |
| BDS-MS | Mark Stone | Vegas Golden Knights | |
| BDS-NM | Nathan MacKinnon | Colorado Avalanche | |
| BDS-NS | Nick Suzuki | Montreal Canadiens | |
| BDS-PK | Patrick Kane | Chicago Blackhawks | |
| BDS-QH | Quinn Hughes | Vancouver Canucks | |
| BDS-RO | Ryan O'Reilly | St. Louis Blues | |
| BDS-SA | Sebastian Aho | Carolina Hurricanes | |
| BDS-SC | Sidney Crosby | Pittsburgh Penguins | |
| BDS-SS | Steven Stamkos | Tampa Bay Lightning | |
| BDS-TH | Tomas Hertl | San Jose Sharks | |
| BDS-TT | Teuvo Teravainen | Carolina Hurricanes | |
Exquisite Collection 2007-08 Retro
| | | | |
| --- | --- | --- | --- |
| # | Player | Team | |
| 07V-AM | Auston Matthews | Toronto Maple Leafs | |
| 07V-AO | Alex Ovechkin | Washington Capitals | |
| 07V-AP | Artemi Panarin | New York Rangers | |
| 07V-CM | Connor McDavid | Edmonton Oilers | |
| 07V-CP | Carey Price | Montreal Canadiens | |
| 07V-DP | David Pastrnak | Boston Bruins | |
| 07V-KK | Kirill Kaprizov | Minnesota Wild | |
| 07V-NM | Nathan MacKinnon | Colorado Avalanche | |
| 07V-PK | Patrick Kane | Chicago Blackhawks | |
| 07V-SC | Sidney Crosby | Pittsburgh Penguins | |
Diamond Relic Rookie Gems Single
| | | | |
| --- | --- | --- | --- |
| # | Player | Team | |
| BDR-BA | Morgan Barron | New York Rangers | RC |
| BDR-BD | Jacob Bernard-Docker | Ottawa Senators | RC |
| BDR-BG | Benoit-Olivier Groulx | Anaheim Ducks | RC |
| BDR-BR | Jacob Bryson | Buffalo Sabres | RC |
| BDR-FG | Filip Gustavsson | Ottawa Senators | RC |
| BDR-GP | Garrett Pilon | Washington Capitals | RC |
| BDR-IP | Ivan Prosvetov | Arizona Coyotes | RC |
| BDR-JA | Jack Ahcan | Boston Bruins | RC |
| BDR-JJ | Jan Jenik | Arizona Coyotes | RC |
| BDR-JK | Joey Keane | Carolina Hurricanes | RC |
| BDR-JW | Jasper Weatherby | San Jose Sharks | RC |
| BDR-JY | Jesse Ylonen | Montreal Canadiens | RC |
| BDR-KL | Kole Lind | Seattle Kraken | RC |
| BDR-LT | Logan Thompson | Vegas Golden Knights | RC |
| BDR-MH | Mike Hardman | Chicago Blackhawks | RC |
| BDR-MP | Matthew Phillips | Calgary Flames | RC |
| BDR-MT | Mattias Samuelsson | Buffalo Sabres | RC |
| BDR-PK | Parker Kelly | Ottawa Senators | RC |
| BDR-RD | Riley Damiani | Dallas Stars | RC |
| BDR-RK | Rasmus Kupari | Los Angeles Kings | RC |
| BDR-RU | Arttu Ruotsalainen | Buffalo Sabres | RC |
| BDR-RZ | Radim Zohorna | Pittsburgh Penguins | RC |
| BDR-SR | Sampo Ranta | Colorado Avalanche | RC |
| BDR-ST | Marian Studenic | New Jersey Devils | RC |
| BDR-TT | Tyce Thompson | New Jersey Devils | RC |
| BDR-WA | Wade Allison | Philadelphia Flyers | RC |
| BDR-WK | Wyatt Kalynuk | Chicago Blackhawks | RC |
Diamond Legends
| | | | |
| --- | --- | --- | --- |
| # | Player | Team | |
| BDL-BH | Brett Hull | St. Louis Blues | |
| BDL-BR | Martin Brodeur | New Jersey Devils | |
| BDL-BS | Billy Smith | New York Islanders | |
| BDL-CN | Cam Neely | Boston Bruins | |
| BDL-DH | Dominik Hasek | Buffalo Sabres | |
| BDL-JS | Joe Sakic | Colorado Avalanche | |
| BDL-KT | Keith Tkachuk | Winnipeg Jets | |
| BDL-MM | Mark Messier | New York Rangers | |
| BDL-MS | Mats Sundin | Toronto Maple Leafs | |
| BDL-NL | Nicklas Lidstrom | Detroit Red Wings | |
| BDL-PC | Paul Coffey | Pittsburgh Penguins | |
| BDL-PE | Phil Esposito | Boston Bruins | |
| BDL-PL | Pat LaFontaine | New York Islanders | |
| BDL-PR | Patrick Roy | Montreal Canadiens | |
| BDL-SK | Saku Koivu | Montreal Canadiens | |
| BDL-SY | Steve Yzerman | Detroit Red Wings | |
| BDL-TF | Theoren Fleury | Calgary Flames | |
| BDL-TS | Teemu Selanne | Anaheim Ducks | |
| BDL-WG | Wayne Gretzky | Edmonton Oilers | |