2021 Panini Eminence Football
Release Date: July 29, 2022
Every card in 2021 Panini Eminence Football is numbered to 10 or less and displayed in a magnetic, one-touch holder, where all cards are either signed on-card, feature diamonds, precious metal, or a cut signature from iconic figures!
---
ABOUT THIS PRODUCT
2021 Panini Eminence Football
Eminence comes loaded with prestigious autographs from the games past and present that include the likes of Trevor Lawrence, Mac Jones, Justin Fields, Josh Allen, Aaron Rodgers, Joe Montana, Peyton Manning, Emmitt Smith, and many more!
Precious metals are prominent and beaming with luxury throughout 2021 Eminence Football. Find one-ounce silver, gold, and platinum bars, many featuring autographs from the games all-time greats, and current stars!
Featuring all the frills, it wouldn't be high end without diamonds. Find on-card autographs featuring glorious stones, and one-of-one NFL Shield jersey cards featuring four diamonds!
Celebrate football's ultimate achievements, with on-card autographs that showcase individual's MVP Awards, All-Pro honors, Super Bowl victories and Pro Bowl appearances!
2021 Panini Eminence Football
BASE AUTOGRAPHS
Chase an on-card autographed base set that features some of the biggest names that the NFL has to offer such as Kyler Murray, Derrick Henry, Justin Herbert, Aaron Rodgers, Randy Moss, Ray Lewis as well as many others!
ROOKIE AUTOGRAPHS PLATINUM BAR
Look for these rare 1-of-1 platinum embedded cards that feature an on-card autograph from some of the top rookies from this 2021 freshman class.
SUPER BOWL ROYALTY SIGNATURES GOLD BAR
Celebrate the greatest to ever grace the field in football's biggest game in Super Bowl Royalty Signatures, which features an on-card autograph along side an embedded silver, gold or platinum bar that is stamped with a specific Super Bowl logo!
SUPER BOWL MVP DIAMOND SIGNATURES
Be on the hunt for Super Bowl MVP Diamond Signatures, which features a diamond embedded into the card as well as an on-card autograph from past award winners such as John Elway, Emmitt Smith, Terry Bradshaw, Jerry Rice, Aaron Rodgers and many more!
NFL SHIELD DIAMONDS SIGNATURES
Another rare 1-of-1 hit, be on the look out for NFL Shield Diamonds Signatures, which features an on-card autograph, a NFL Shield swatch and four diamonds!
JUMBO PATCH AUTOGRAPHS GREEN
Hunt for oversized swatches in Jumbo Patch Autographs that feature an on-card autograph, numbered to 10 or less!
NFL SHIELD AUTOGRAPHS SILVER BAR
Look for an embedded bar and an on-card autograph in NFL Shield Autographs Silver, Gold or Platinum Bar from some of the NFL's biggest stars such as Jerry Rice, Barry Sanders, Randy Moss, Troy Polamalu and many more!
SUPER BOWL CHAMPIONS DUAL AUTOGRAPHS
Celebrate some of the best duos to ever win a Super Bowl together with two on-card autographs in Super Bowl Champion Dual Signatures!
SUPER BOWL CHAMPIONS GOLD BAR
Be on the lookout for an embedded bar in Super Bowl Champions Silver, Gold or Platinum Bar that highlights NFL champions such as Tom Brady, Walter Payton, Joe Montana, Brett Favre and many more!
HOBBY CONFIGURATION
10 CARDS PER PACK
1 PACK PER BOX
1 BOX PER CASE
BOX BREAK
9 AUTOGRAPHS
1 OTHER CARD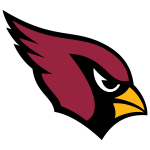 Arizona Cardinals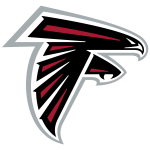 Atlanta Falcons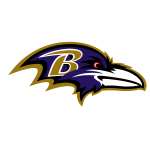 Baltimore Ravens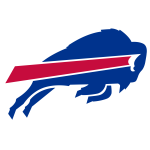 Buffalo Bills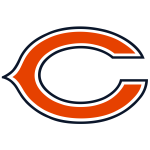 Chicago Bears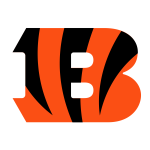 Cincinnati Bengals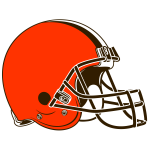 Cleveland Browns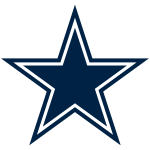 Dallas Cowboys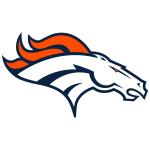 Denver Broncos
Detroit Lions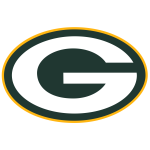 Green Bay Packers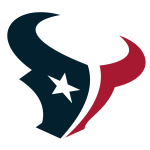 Houston Texans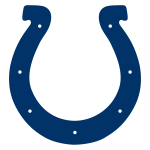 Indianapolis Colts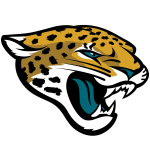 Jacksonville Jaguars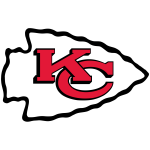 Kansas City Chiefs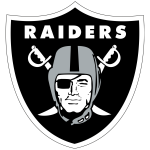 Las Vegas Raiders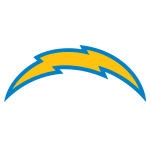 Los Angeles Chargers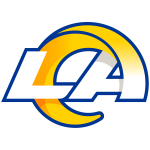 Los Angeles Rams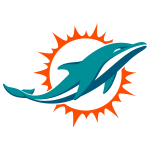 Miami Dolphins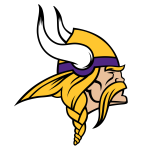 Minnesota Vikings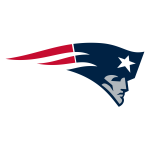 New England Patriots
New Orleans Saints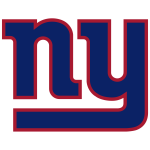 New York Giants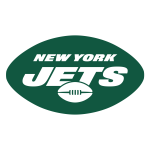 New York Jets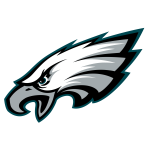 Philadelphia Eagles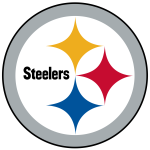 Pittsburgh Steelers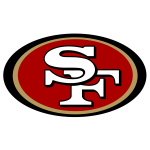 San Francisco 49ers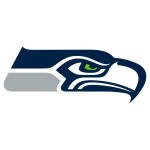 Seattle Seahawks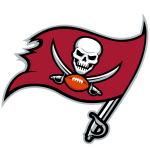 Tampa Bay Buccaneers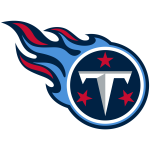 Tennessee Titans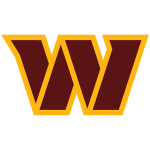 Washington Commanders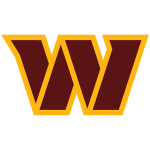 Washington Commanders
Autograph
All-Decade Dual Autographs
First Team All-Pro Diamond Signatures
MVP Signatures Silver Bar
NFL Shield Autographs Gold Bar
NFL Shield Autographs Silver Bar
NFL Shield Diamonds Signatures
Optimum Diamond Autographs
Pro Bowl Diamond Signatures
Rookie Autographs Platinum Bar
Super Bowl Champions Dual Autographs
Super Bowl MVP Diamond Signatures
Super Bowl MVP Signatures
Super Bowl Royalty Signatures Gold Bar
Super Bowl Royalty Signatures Silver Bar
Super Bowl Signatures Prizm
Insert
Emeritus Legend Silver Bar
Super Bowl Champions Silver Bar
Dual Patch Autographs
| | | | |
| --- | --- | --- | --- |
| # | Player | Team | |
| 5 | Joe Montana | San Francisco 49ers | |
| 5 | Steve Young | San Francisco 49ers | |
| 9 | Dak Prescott | Dallas Cowboys | |
| 9 | Ezekiel Elliott | Dallas Cowboys | |
HOF Patch Autos
| | | | |
| --- | --- | --- | --- |
| # | Player | Team | |
| 1 | Joe Montana | San Francisco 49ers | |
| 2 | Roger Staubach | Dallas Cowboys | |
| 3 | Jerry Rice | San Francisco 49ers | |
| 4 | Dan Marino | Miami Dolphins | |
| 6 | Cris Carter | Minnesota Vikings | |
| 7 | Peyton Manning | Indianapolis Colts | |
| 8 | Jerome Bettis | Pittsburgh Steelers | |
| 9 | Terrell Davis | Denver Broncos | |
| 10 | Marshall Faulk | Indianapolis Colts | |
MVP Signatures Silver Bar
| | | | |
| --- | --- | --- | --- |
| # | Player | Team | |
| 1 | Aaron Rodgers | Green Bay Packers | |
| 3 | LaDainian Tomlinson | Los Angeles Chargers | |
| 4 | Peyton Manning | Denver Broncos | |
| 5 | Peyton Manning | Indianapolis Colts | |
| 6 | Adrian Peterson | Minnesota Vikings | |
| 7 | Kurt Warner | Los Angeles Rams | |
| 9 | Barry Sanders | Detroit Lions | |
| 10 | Brett Favre | Green Bay Packers | |
| 11 | Steve Young | San Francisco 49ers | |
| 12 | Emmitt Smith | Dallas Cowboys | |
| 13 | Joe Montana | San Francisco 49ers | |
| 14 | John Elway | Denver Broncos | |
| 15 | Dan Marino | Miami Dolphins | |
| 16 | Terry Bradshaw | Pittsburgh Steelers | |
| 18 | Matt Ryan | Atlanta Falcons | |
| 19 | Lawrence Taylor | New York Giants | |
NFL Shield Autographs Silver Bar
| | | | |
| --- | --- | --- | --- |
| # | Player | Team | |
| 1 | Dan Marino | Miami Dolphins | |
| 3 | Justin Herbert | Los Angeles Chargers | |
| 4 | Derrick Henry | Tennessee Titans | |
| 6 | Barry Sanders | Detroit Lions | |
| 8 | Dak Prescott | Dallas Cowboys | |
| 10 | Joe Montana | San Francisco 49ers | |
| 11 | Jerry Rice | San Francisco 49ers | |
| 12 | Brett Favre | Green Bay Packers | |
| 13 | Aaron Rodgers | Green Bay Packers | |
| 15 | George Kittle | San Francisco 49ers | |
| 18 | Emmitt Smith | Dallas Cowboys | |
| 19 | Terry Bradshaw | Pittsburgh Steelers | |
| 20 | Russell Wilson | Seattle Seahawks | |
| 23 | Ray Lewis | Baltimore Ravens | |
| 24 | Brian Urlacher | Chicago Bears | |
| 27 | Bo Jackson | Las Vegas Raiders | |
| 28 | LaDainian Tomlinson | Los Angeles Chargers | |
| 29 | Trevor Lawrence | Jacksonville Jaguars | |
| 30 | Justin Fields | Chicago Bears | |
| 31 | Zach Wilson | New York Jets | |
| 32 | Trey Lance | San Francisco 49ers | |
| 33 | Mac Jones | New England Patriots | |
| 35 | Ja'Marr Chase | Cincinnati Bengals | |
| 36 | Jaylen Waddle | Miami Dolphins | |
| 37 | DeVonta Smith | Philadelphia Eagles | |
| 38 | Najee Harris | Pittsburgh Steelers | |
| 39 | Lance Alworth | Los Angeles Chargers | |
| 40 | Earl Campbell | Tennessee Titans | |
Super Bowl Champions Dual Autographs
| | | | |
| --- | --- | --- | --- |
| # | Player | Team | |
| 4 | Joe Montana | San Francisco 49ers | |
| 4 | Jerry Rice | San Francisco 49ers | |
| 6 | Terry Bradshaw | Pittsburgh Steelers | |
| 6 | Jack Lambert | Pittsburgh Steelers | |
| 7 | John Elway | Denver Broncos | |
| 7 | Terrell Davis | Denver Broncos | |
| 8 | Russell Wilson | Seattle Seahawks | |
| 8 | Richard Sherman | Seattle Seahawks | |
| 10 | Jerry Rice | San Francisco 49ers | |
| 10 | Steve Young | San Francisco 49ers | |
Super Bowl MVP Diamond Signatures
| | | | |
| --- | --- | --- | --- |
| # | Player | Team | |
| 7 | Peyton Manning | Indianapolis Colts | |
| 9 | Roger Staubach | Dallas Cowboys | |
| 10 | Terry Bradshaw | Pittsburgh Steelers | |
| 11 | Terry Bradshaw | Pittsburgh Steelers | |
| 12 | Joe Montana | San Francisco 49ers | |
| 13 | Joe Montana | San Francisco 49ers | |
| 14 | Joe Montana | San Francisco 49ers | |
| 15 | John Riggins | Washington Commanders | |
| 16 | Jerry Rice | San Francisco 49ers | |
| 18 | Emmitt Smith | Dallas Cowboys | |
| 19 | Steve Young | San Francisco 49ers | |
| 21 | John Elway | Denver Broncos | |
| 22 | Kurt Warner | Los Angeles Rams | |
| 23 | Ray Lewis | Baltimore Ravens | |
| 24 | Drew Brees | New Orleans Saints | |
| 25 | Aaron Rodgers | Green Bay Packers | |
Super Bowl Royalty Signatures Silver Bar
| | | | |
| --- | --- | --- | --- |
| # | Player | Team | |
| 2 | Jerome Bettis | Pittsburgh Steelers | |
| 4 | Emmitt Smith | Dallas Cowboys | |
| 5 | Joe Montana | San Francisco 49ers | |
| 6 | Joe Montana | San Francisco 49ers | |
| 7 | Russell Wilson | Seattle Seahawks | |
| 8 | Brett Favre | Green Bay Packers | |
| 9 | John Elway | Denver Broncos | |
| 10 | Jerry Rice | San Francisco 49ers | |
| 11 | Peyton Manning | Indianapolis Colts | |
| 12 | Peyton Manning | Denver Broncos | |
| 13 | Aaron Rodgers | Green Bay Packers | |
| 14 | Terry Bradshaw | Pittsburgh Steelers | |
| 15 | Rob Gronkowski | Tampa Bay Buccaneers | |
| 16 | Rob Gronkowski | New England Patriots | |
| 19 | Charles Woodson | Green Bay Packers | |
| 21 | Drew Brees | New Orleans Saints | |
Dual Autographs
| | | | |
| --- | --- | --- | --- |
| # | Player | Team | |
| 1 | Peyton Manning | Indianapolis Colts | |
| 1 | Eli Manning | New York Giants | |
| 2 | Aaron Rodgers | Green Bay Packers | |
| 2 | Brett Favre | Green Bay Packers | |
NFL Shield Diamonds Signatures
| | | | |
| --- | --- | --- | --- |
| # | Player | Team | |
| 1 | Aaron Rodgers | Green Bay Packers | |
| 5 | Derrick Henry | Tennessee Titans | |
| 8 | Russell Wilson | Seattle Seahawks | |
| 9 | Rob Gronkowski | New England Patriots | |
| 10 | Peyton Manning | Indianapolis Colts | |
| 11 | Dak Prescott | Dallas Cowboys | |
| 12 | Lawrence Taylor | New York Giants | |
| 14 | Tyreek Hill | Kansas City Chiefs | |
| 15 | Justin Herbert | Los Angeles Chargers | |
| 16 | Ja'Marr Chase | Cincinnati Bengals | |
| 17 | Mac Jones | New England Patriots | |
| 18 | Trey Lance | San Francisco 49ers | |
| 20 | Zach Wilson | New York Jets | |
| 21 | Trevor Lawrence | Jacksonville Jaguars | |
Pro Bowl Diamond Signatures
| | | | |
| --- | --- | --- | --- |
| # | Player | Team | |
| 1 | Ray Lewis | Baltimore Ravens | |
| 2 | Drew Brees | New Orleans Saints | |
| 3 | Peyton Manning | Indianapolis Colts | |
| 4 | Bruce Smith | Buffalo Bills | |
| 5 | Champ Bailey | Denver Broncos | |
| 8 | Jim Kelly | Buffalo Bills | |
| 9 | Barry Sanders | Detroit Lions | |
Base Autographs
| | | | |
| --- | --- | --- | --- |
| # | Player | Team | |
| 2 | DeVonta Smith | Philadelphia Eagles | |
| 3 | Russell Wilson | Seattle Seahawks | |
| 4 | Aaron Rodgers | Green Bay Packers | |
| 5 | Ray Lewis | Baltimore Ravens | |
| 6 | Jack Lambert | Pittsburgh Steelers | |
| 8 | Lance Alworth | Los Angeles Chargers | |
| 12 | Derrick Henry | Tennessee Titans | |
| 13 | Tyreek Hill | Kansas City Chiefs | |
| 14 | Ja'Marr Chase | Cincinnati Bengals | |
| 15 | Justin Herbert | Los Angeles Chargers | |
| 17 | Dak Prescott | Dallas Cowboys | |
| 19 | Mac Jones | New England Patriots | |
| 20 | Justin Fields | Chicago Bears | |
| 21 | Najee Harris | Pittsburgh Steelers | |
| 22 | Brian Urlacher | Chicago Bears | |
| 23 | Trevor Lawrence | Jacksonville Jaguars | |
| 24 | Zach Wilson | New York Jets | |
| 25 | Trey Lance | San Francisco 49ers | |
Gilded Graphs Gold
| | | | |
| --- | --- | --- | --- |
| # | Player | Team | |
| 28 | Trey Lance | San Francisco 49ers | |
Jumbo Patch Autographs
| | | | |
| --- | --- | --- | --- |
| # | Player | Team | |
| 1 | Aaron Rodgers | Green Bay Packers | |
| 4 | Dak Prescott | Dallas Cowboys | |
| 5 | Justin Herbert | Los Angeles Chargers | |
| 7 | Tyreek Hill | Kansas City Chiefs | |
| 8 | Trevor Lawrence | Jacksonville Jaguars | |
| 9 | Zach Wilson | New York Jets | |
| 10 | Trey Lance | San Francisco 49ers | |
| 11 | Justin Fields | Chicago Bears | |
| 12 | Mac Jones | New England Patriots | |
| 14 | DeVonta Smith | Philadelphia Eagles | |
| 15 | Ja'Marr Chase | Cincinnati Bengals | |
Optimum Diamond Autographs
| | | | |
| --- | --- | --- | --- |
| # | Player | Team | |
| 1 | Barry Sanders | Detroit Lions | |
| 2 | Ed Reed | Baltimore Ravens | |
| 4 | Adrian Peterson | Minnesota Vikings | |
| 6 | Trevor Lawrence | Jacksonville Jaguars | |
| 7 | Zach Wilson | New York Jets | |
| 8 | Trey Lance | San Francisco 49ers | |
| 9 | Justin Fields | Chicago Bears | |
| 10 | Mac Jones | New England Patriots | |
Patch Autographs
| | | | |
| --- | --- | --- | --- |
| # | Player | Team | |
| 1 | Jerry Rice | San Francisco 49ers | |
| 3 | Steve Young | San Francisco 49ers | |
| 5 | Dak Prescott | Dallas Cowboys | |
| 6 | Justin Herbert | Los Angeles Chargers | |
| 7 | Russell Wilson | Seattle Seahawks | |
| 9 | Tyreek Hill | Kansas City Chiefs | |
| 11 | Marshall Faulk | Los Angeles Rams | |
| 12 | Ja'Marr Chase | Cincinnati Bengals | |
| 13 | Ezekiel Elliott | Dallas Cowboys | |
| 14 | Andre Johnson | Houston Texans | |
| 15 | Terry Bradshaw | Pittsburgh Steelers | |
| 17 | Trevor Lawrence | Jacksonville Jaguars | |
| 18 | Zach Wilson | New York Jets | |
| 19 | Trey Lance | San Francisco 49ers | |
| 20 | Justin Fields | Chicago Bears | |
| 21 | Mac Jones | New England Patriots | |
Rookie Autographs Platinum Bar
| | | | |
| --- | --- | --- | --- |
| # | Player | Team | |
| 1 | Trevor Lawrence | Jacksonville Jaguars | |
| 2 | Zach Wilson | New York Jets | |
| 3 | Trey Lance | San Francisco 49ers | |
| 5 | Mac Jones | New England Patriots | |
| 7 | Najee Harris | Pittsburgh Steelers | |
| 8 | Ja'Marr Chase | Cincinnati Bengals | |
| 10 | Jaylen Waddle | Miami Dolphins | |
| 11 | Travis Etienne Jr. | Jacksonville Jaguars | |
| 13 | Kadarius Toney | New York Giants | |
| 14 | Javonte Williams | Denver Broncos | |
| 15 | Eli Mitchell | San Francisco 49ers | |
Rookie Patch Autos
| | | | |
| --- | --- | --- | --- |
| # | Player | Team | |
| 1 | Trevor Lawrence | Jacksonville Jaguars | |
| 2 | Zach Wilson | New York Jets | |
| 3 | Trey Lance | San Francisco 49ers | |
| 4 | Justin Fields | Chicago Bears | |
| 5 | Mac Jones | New England Patriots | |
| 6 | DeVonta Smith | Philadelphia Eagles | |
| 7 | Kyle Pitts | Atlanta Falcons | |
| 8 | Ja'Marr Chase | Cincinnati Bengals | |
| 9 | Jaylen Waddle | Miami Dolphins | |
| 10 | Najee Harris | Pittsburgh Steelers | |
Gilded Graphs
| | | | |
| --- | --- | --- | --- |
| # | Player | Team | |
| 2 | Dak Prescott | Dallas Cowboys | |
| 5 | Brett Favre | Green Bay Packers | |
| 6 | Emmitt Smith | Dallas Cowboys | |
| 7 | Barry Sanders | Detroit Lions | |
| 9 | Bruce Smith | Buffalo Bills | |
| 10 | Lawrence Taylor | New York Giants | |
| 11 | Joe Greene | Pittsburgh Steelers | |
| 13 | T.J. Watt | Pittsburgh Steelers | |
| 16 | Derrick Henry | Tennessee Titans | |
| 17 | Tyreek Hill | Kansas City Chiefs | |
| 18 | George Kittle | San Francisco 49ers | |
| 19 | Eric Dickerson | Los Angeles Rams | |
| 20 | Justin Herbert | Los Angeles Chargers | |
| 21 | Roger Staubach | Dallas Cowboys | |
| 22 | Kurt Warner | Arizona Cardinals | |
| 23 | Ed Reed | Baltimore Ravens | |
| 25 | Rob Gronkowski | Tampa Bay Buccaneers | |
| 26 | Trevor Lawrence | Jacksonville Jaguars | |
| 27 | Zach Wilson | New York Jets | |
| 29 | Justin Fields | Chicago Bears | |
| 30 | Mac Jones | New England Patriots | |
All-Decade Dual Autographs
| | | | |
| --- | --- | --- | --- |
| # | Player | Team | |
| 1 | Barry Sanders | Detroit Lions | |
| 1 | Emmitt Smith | Dallas Cowboys | |
| 4 | Charles Woodson | Las Vegas Raiders | |
| 4 | Champ Bailey | Denver Broncos | |
| 5 | Ray Lewis | Baltimore Ravens | |
| 5 | Brian Urlacher | Chicago Bears | |
| 6 | John Elway | Denver Broncos | |
| 6 | Shannon Sharpe | Denver Broncos | |
First Team All-Pro Diamond Signatures
| | | | |
| --- | --- | --- | --- |
| # | Player | Team | |
| 1 | Charles Woodson | Las Vegas Raiders | |
| 3 | Barry Sanders | Detroit Lions | |
| 4 | Jerome Bettis | Pittsburgh Steelers | |
| 6 | Kurt Warner | Los Angeles Rams | |
| 8 | Michael Strahan | New York Giants | |
| 9 | Dan Marino | Miami Dolphins | |
| 10 | Drew Brees | New Orleans Saints | |
Super Bowl MVP Signatures
| | | | |
| --- | --- | --- | --- |
| # | Player | Team | |
| 1 | Tom Brady | New England Patriots | |
Super Bowl Signatures Prizm
| | | | |
| --- | --- | --- | --- |
| # | Player | Team | |
| 1 | Tom Brady | New England Patriots | |
NFL Shield Autographs Gold Bar
| | | | |
| --- | --- | --- | --- |
| # | Player | Team | |
| 25 | Steve Young | San Francisco 49ers | |
Super Bowl Royalty Signatures Gold Bar
| | | | |
| --- | --- | --- | --- |
| # | Player | Team | |
| 22 | Roger Staubach | Dallas Cowboys | |
MVP Signatures Gold Bar
| | | | |
| --- | --- | --- | --- |
| # | Player | Team | |
| 8 | Terrell Davis | Denver Broncos | |
| 17 | Marshall Faulk | Los Angeles Rams | |
Cut Signatures
| | | | |
| --- | --- | --- | --- |
| # | Player | Team | |
| 1 | Pat Tillman | Arizona Cardinals | |
| 2 | Sean Taylor | Washington Commanders | |
| 3 | Reggie White | Green Bay Packers | |
| 4 | Jim Thorpe | Other | |
| 5 | Fritz Pollard | Other | |
| 6 | Curly Lambeau | Green Bay Packers | |
| 7 | Derrick Thomas | Kansas City Chiefs | |
| 8 | Ronald Reagan | Other | |
| 9 | Franklin D. Roosevelt | Other | |
| 10 | Henry Ford | Other | |
| 11 | Frank Sinatra | Other | |
| 12 | Ulysses S. Grant | Other | |
| 13 | Robin Williams | Other | |
| 16 | Winston Churchill | Other | |
| 17 | Norm Macdonald | Other | |
| 18 | Andy Griffith | Other | |
| 20 | Neil Armstrong | Other | |
Luxury Silver Bar
| | | | |
| --- | --- | --- | --- |
| # | Player | Team | |
| 1 | Tom Brady | Tampa Bay Buccaneers | |
| 2 | Patrick Mahomes II | Kansas City Chiefs | |
| 3 | Aaron Rodgers | Green Bay Packers | |
| 4 | Russell Wilson | Seattle Seahawks | |
| 5 | Josh Allen | Buffalo Bills | |
| 6 | Peyton Manning | Indianapolis Colts | |
| 7 | Joe Montana | San Francisco 49ers | |
| 8 | Jerry Rice | San Francisco 49ers | |
| 9 | Joe Burrow | Cincinnati Bengals | |
| 10 | Barry Sanders | Detroit Lions | |
| 11 | Dan Marino | Miami Dolphins | |
| 12 | Dak Prescott | Dallas Cowboys | |
| 13 | Lamar Jackson | Baltimore Ravens | |
| 14 | Mac Jones | New England Patriots | |
| 15 | Trey Lance | San Francisco 49ers | |
| 16 | Ja'Marr Chase | Cincinnati Bengals | |
| 17 | Justin Fields | Chicago Bears | |
| 18 | Trevor Lawrence | Jacksonville Jaguars | |
Super Bowl Champions Silver Bar
| | | | |
| --- | --- | --- | --- |
| # | Player | Team | |
| 1 | Walter Payton | Chicago Bears | |
| 2 | Tom Brady | New England Patriots | |
| 3 | Tom Brady | Tampa Bay Buccaneers | |
| 4 | Patrick Mahomes II | Kansas City Chiefs | |
| 5 | Tom Brady | New England Patriots | |
| 6 | Tom Brady | New England Patriots | |
| 7 | Tom Brady | New England Patriots | |
| 8 | Joe Montana | San Francisco 49ers | |
| 9 | Jerry Rice | San Francisco 49ers | |
| 10 | Russell Wilson | Seattle Seahawks | |
| 11 | Aaron Rodgers | Green Bay Packers | |
| 12 | Peyton Manning | Indianapolis Colts | |
| 13 | Tom Brady | New England Patriots | |
| 14 | Tom Brady | New England Patriots | |
| 15 | Brett Favre | Green Bay Packers | |
NFL Shield Diamonds
| | | | |
| --- | --- | --- | --- |
| # | Player | Team | |
| 1 | Tom Brady | New England Patriots | |
| 2 | Lamar Jackson | Baltimore Ravens | |
| 3 | Mike Evans | Tampa Bay Buccaneers | |
| 4 | Dak Prescott | Dallas Cowboys | |
| 5 | Davante Adams | Green Bay Packers | |
| 6 | Myles Garrett | Cleveland Browns | |
| 7 | Micah Parsons | Dallas Cowboys | |
| 8 | Joe Burrow | Cincinnati Bengals | |
| 9 | DeAndre Hopkins | Arizona Cardinals | |
| 10 | Stefon Diggs | Buffalo Bills | |
| 11 | Alvin Kamara | New Orleans Saints | |
| 12 | Adam Thielen | Minnesota Vikings | |
| 13 | Aaron Jones | Green Bay Packers | |
| 14 | Nick Chubb | Cleveland Browns | |
| 15 | CeeDee Lamb | Dallas Cowboys | |
| 16 | Trevor Lawrence | Jacksonville Jaguars | |
| 17 | Justin Fields | Chicago Bears | |
| 18 | Trey Lance | San Francisco 49ers | |
| 19 | Jaylen Waddle | Miami Dolphins | |
| 20 | Zach Wilson | New York Jets | |
| 21 | Mac Jones | New England Patriots | |
| 22 | Ja'Marr Chase | Cincinnati Bengals | |
| 23 | Najee Harris | Pittsburgh Steelers | |
| 24 | Kyle Pitts | Atlanta Falcons | |
| 25 | DeVonta Smith | Philadelphia Eagles | |
Emeritus Legend Silver Bar
| | | | |
| --- | --- | --- | --- |
| # | Player | Team | |
| 1 | Pat Tillman | Arizona Cardinals | |
| 2 | Sean Taylor | Washington Commanders | |
| 3 | Derrick Thomas | Kansas City Chiefs | |