2022-23 Panini Obsidian Basketball
Release Date: July 7, 2023
2022-23 Panini Obsidian Basketball returns for another year, offering unique designs, parallels, and die cuts.
---
ABOUT THIS PRODUCT
2022-23 Panini Obsidian Basketball
Find 2 Autographs and 2 Inserts/Parallels per box on average!
Collectors can expect to find 2 Autographs per box. Search for Rookie Autographs in sets such as Rookie Jersey Autographs, Rookie Jersey Ink, and Rookie Eruption Autographs. Also, find Autographs of superstar and retired players in sets such as Magmatic Signatures, Galaxy Ink, and more!
Chase after Insert sets such as Equinox, Orbital, Tunnel Vision, Supernova, and short-printed Hobby-Exclusive Vitreous and Volcanix!
Hobby-Exclusive base parallels include Electric Etch Purple (#'d/99), Electric Etch Orange (#'d/50), Electric Etch Blue (#'d/30), Electric Etch Green (#'d/25), Electric Etch Yellow (#'d/10), Electric Etch Red (#'d/5), Electric Etch White Mojo (One-of-One), and brand new super short-printed Electric Etch Neon Flood!
2022-23 Panini Obsidian Basketball 
AUTOGRAPHS
Find Autographs from superstars, legends, and rookies in Autograph sets numbered from 149 to one-of-one!
ROOKIE JERSEY AUTOGRAPHS ELECTRIC ETCH YELLOW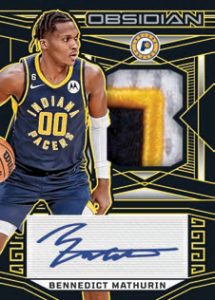 MAGMATIC SIGNATURES ELECTRIC ETCH WHITE MOJO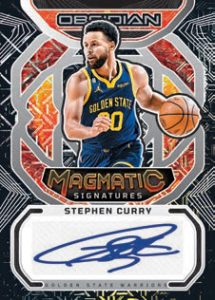 ROOKIE ERUPTION AUTOGRAPHS ELECTRIC ETCH RED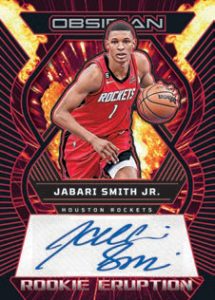 INSERTS
Chase after super short-printed Inserts that can only be found in Hobby Boxes such as Vitreous and Volcanix!
VOLCANIX                                                        VITREOUS                       ORBITAL ELECTRIC ETCH GREEN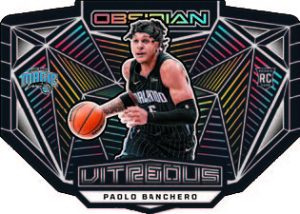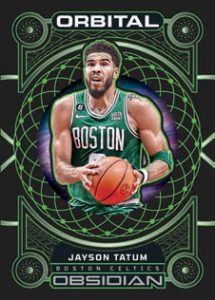 BASE CARDS
Find a variety of Hobby-Exclusive parallels including the brand new Electric Etch Neon Flood!
ELECTRIC ETCH PURPLE     ELECTRIC ETCH WHITE MOJO     ELECTRIC ETCH NEON FLOOD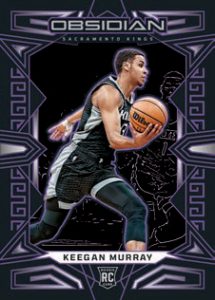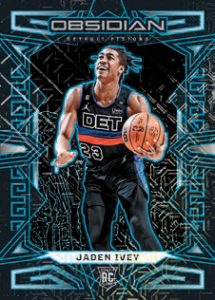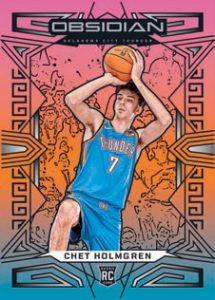 HOBBY CONFIGURATION
7 CARDS PER PACK
1 PACK PER BOX
12 BOXES PER CASE
BOX BREAK
2 AUTOGRAPHS
2 INSERTS/PARALLELS
3 BASE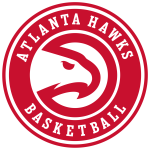 Atlanta Hawks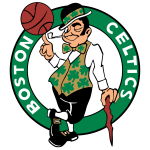 Boston Celtics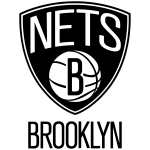 Brooklyn Nets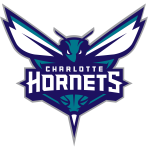 Charlotte Hornets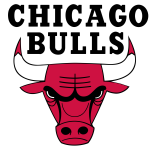 Chicago Bulls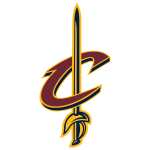 Cleveland Cavaliers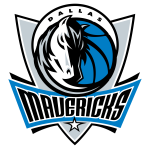 Dallas Mavericks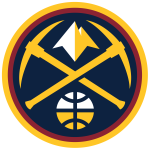 Denver Nuggets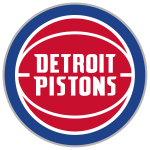 Detroit Pistons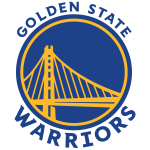 Golden State Warriors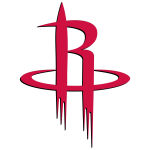 Houston Rockets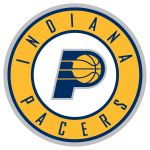 Indiana Pacers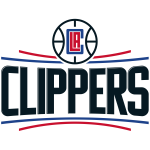 Los Angeles Clippers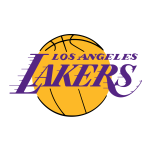 Los Angeles Lakers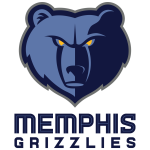 Memphis Grizzlies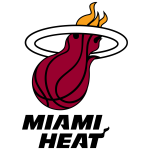 Miami Heat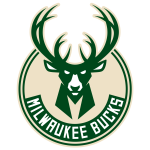 Milwaukee Bucks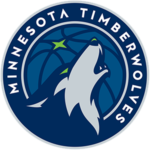 Minnesota Timberwolves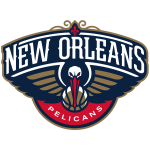 New Orleans Pelicans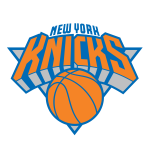 New York Knicks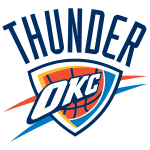 Oklahoma City Thunder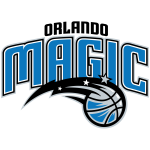 Orlando Magic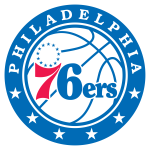 Philadelphia 76ers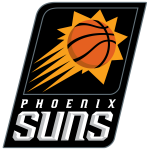 Phoenix Suns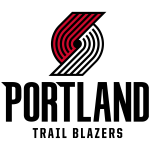 Portland Trail Blazers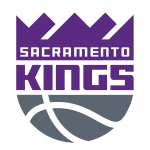 Sacramento Kings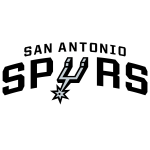 San Antonio Spurs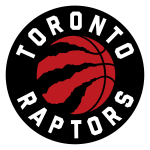 Toronto Raptors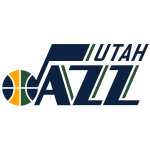 Utah Jazz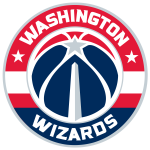 Washington Wizards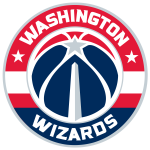 Washington Wizards
Autograph
Lightning Strike Signatures
Rookie Eruption Autographs
Base
200 card set.
Asia, Neon Flood, White Pulsar, Purple #/99, Red/Yellow/Green Flood #/75, Orange #/50, Purple Flood #/49, Blue #/30, Green #/25, Green Flood #/25, Blue Flood FOTL #/16, Yellow #/10, Yellow Flood #/10, Lucky Envelopes #/8, Red #/5, Contra FOTL #/3, White Mojo 1/1
| | | | |
| --- | --- | --- | --- |
| # | Player | Team | |
| 1 | Chris Paul | Phoenix Suns | |
| 2 | De'Andre Hunter | Atlanta Hawks | |
| 3 | DeMar DeRozan | Chicago Bulls | |
| 4 | Spencer Dinwiddie | Brooklyn Nets | |
| 5 | Deandre Ayton | Phoenix Suns | |
| 6 | Norman Powell | Los Angeles Clippers | |
| 7 | Jimmy Butler | Miami Heat | |
| 8 | Nicolas Claxton | Brooklyn Nets | |
| 9 | Karl-Anthony Towns | Minnesota Timberwolves | |
| 10 | Buddy Hield | Indiana Pacers | |
| 11 | Brandon Ingram | New Orleans Pelicans | |
| 12 | Quentin Grimes | New York Knicks | |
| 13 | Ja Morant | Memphis Grizzlies | |
| 14 | Tyler Herro | Miami Heat | |
| 15 | Marcus Smart | Boston Celtics | |
| 16 | Immanuel Quickley | New York Knicks | |
| 17 | Jonathan Kuminga | Golden State Warriors | |
| 18 | Cade Cunningham | Detroit Pistons | |
| 19 | Keldon Johnson | San Antonio Spurs | |
| 20 | Myles Turner | Indiana Pacers | |
| 21 | Franz Wagner | Orlando Magic | |
| 22 | Scottie Barnes | Toronto Raptors | |
| 23 | Anthony Davis | Los Angeles Lakers | |
| 24 | Terry Rozier III | Charlotte Hornets | |
| 25 | John Wall | Los Angeles Clippers | |
| 26 | Mikal Bridges | Brooklyn Nets | |
| 27 | Luguentz Dort | Oklahoma City Thunder | |
| 28 | Khris Middleton | Milwaukee Bucks | |
| 29 | Christian Wood | Dallas Mavericks | |
| 30 | Giannis Antetokounmpo | Milwaukee Bucks | |
| 31 | John Collins | Atlanta Hawks | |
| 32 | Gary Trent Jr. | Toronto Raptors | |
| 33 | Alperen Sengun | Houston Rockets | |
| 34 | Darius Garland | Cleveland Cavaliers | |
| 35 | Zion Williamson | New Orleans Pelicans | |
| 36 | LeBron James | Los Angeles Lakers | |
| 37 | Gordon Hayward | Charlotte Hornets | |
| 38 | Tyrese Maxey | Philadelphia 76ers | |
| 39 | Shai Gilgeous-Alexander | Oklahoma City Thunder | |
| 40 | Damian Lillard | Portland Trail Blazers | |
| 41 | Kristaps Porzingis | Washington Wizards | |
| 42 | Kyrie Irving | Dallas Mavericks | |
| 43 | Jordan Clarkson | Utah Jazz | |
| 44 | Al Horford | Boston Celtics | |
| 45 | Steven Adams | Memphis Grizzlies | |
| 46 | Michael Porter Jr. | Denver Nuggets | |
| 47 | Bam Adebayo | Miami Heat | |
| 48 | Markelle Fultz | Orlando Magic | |
| 49 | RJ Barrett | New York Knicks | |
| 50 | Collin Sexton | Utah Jazz | |
| 51 | Rui Hachimura | Los Angeles Lakers | |
| 52 | Trey Murphy III | New Orleans Pelicans | |
| 53 | PJ Washington Jr. | Charlotte Hornets | |
| 54 | Josh Hart | New York Knicks | |
| 55 | Anfernee Simons | Portland Trail Blazers | |
| 56 | Bol Bol | Orlando Magic | |
| 57 | Stephen Curry | Golden State Warriors | |
| 58 | OG Anunoby | Toronto Raptors | |
| 59 | Bradley Beal | Washington Wizards | |
| 60 | Russell Westbrook | Los Angeles Clippers | |
| 61 | Kyle Lowry | Miami Heat | |
| 62 | Rudy Gobert | Minnesota Timberwolves | |
| 63 | Jaren Jackson Jr. | Memphis Grizzlies | |
| 64 | D'Angelo Russell | Los Angeles Lakers | |
| 65 | Trae Young | Atlanta Hawks | |
| 66 | Donovan Mitchell | Cleveland Cavaliers | |
| 67 | Jamal Murray | Denver Nuggets | |
| 68 | Desmond Bane | Memphis Grizzlies | |
| 69 | James Harden | Philadelphia 76ers | |
| 70 | Austin Reaves | Los Angeles Lakers | |
| 71 | Jrue Holiday | Milwaukee Bucks | |
| 72 | Evan Mobley | Cleveland Cavaliers | |
| 73 | Pascal Siakam | Toronto Raptors | |
| 74 | Herbert Jones | New Orleans Pelicans | |
| 75 | Nikola Vucevic | Chicago Bulls | |
| 76 | Kyle Kuzma | Washington Wizards | |
| 77 | Dorian Finney-Smith | Brooklyn Nets | |
| 78 | Tobias Harris | Philadelphia 76ers | |
| 79 | Jaylen Brown | Boston Celtics | |
| 80 | Domantas Sabonis | Sacramento Kings | |
| 81 | Lonnie Walker IV | Los Angeles Lakers | |
| 82 | Malik Beasley | Los Angeles Lakers | |
| 83 | Joel Embiid | Philadelphia 76ers | |
| 84 | Devin Vassell | San Antonio Spurs | |
| 85 | Anthony Edwards | Minnesota Timberwolves | |
| 86 | Jalen Green | Houston Rockets | |
| 87 | Draymond Green | Golden State Warriors | |
| 88 | Jerami Grant | Portland Trail Blazers | |
| 89 | Cole Anthony | Orlando Magic | |
| 90 | Paul George | Los Angeles Clippers | |
| 91 | Patrick Williams | Chicago Bulls | |
| 92 | LaMelo Ball | Charlotte Hornets | |
| 93 | Robert Williams III | Boston Celtics | |
| 94 | Aaron Gordon | Denver Nuggets | |
| 95 | Bones Hyland | Los Angeles Clippers | |
| 96 | Ben Simmons | Brooklyn Nets | |
| 97 | Bobby Portis | Milwaukee Bucks | |
| 98 | Kevin Durant | Phoenix Suns | |
| 99 | Kelly Oubre Jr. | Charlotte Hornets | |
| 100 | Jarrett Allen | Cleveland Cavaliers | |
| 101 | Wendell Carter Jr. | Orlando Magic | |
| 102 | Dejounte Murray | Atlanta Hawks | |
| 103 | Josh Giddey | Oklahoma City Thunder | |
| 104 | Malcolm Brogdon | Boston Celtics | |
| 105 | Jalen McDaniels | Philadelphia 76ers | |
| 106 | Ayo Dosunmu | Chicago Bulls | |
| 107 | Jordan Poole | Golden State Warriors | |
| 108 | Harrison Barnes | Sacramento Kings | |
| 109 | Saddiq Bey | Atlanta Hawks | |
| 110 | Dillon Brooks | Memphis Grizzlies | |
| 111 | Nikola Jokic | Denver Nuggets | |
| 112 | Zach LaVine | Chicago Bulls | |
| 113 | Julius Randle | New York Knicks | |
| 114 | Bojan Bogdanovic | Detroit Pistons | |
| 115 | Fred VanVleet | Toronto Raptors | |
| 116 | CJ McCollum | New Orleans Pelicans | |
| 117 | Jalen Suggs | Orlando Magic | |
| 118 | Tyrese Haliburton | Indiana Pacers | |
| 119 | Kevin Porter Jr. | Houston Rockets | |
| 120 | Tim Hardaway Jr. | Dallas Mavericks | |
| 121 | Luka Doncic | Dallas Mavericks | |
| 122 | De'Aaron Fox | Sacramento Kings | |
| 123 | Kawhi Leonard | Los Angeles Clippers | |
| 124 | Andrew Wiggins | Golden State Warriors | |
| 125 | Jalen Brunson | New York Knicks | |
| 126 | Klay Thompson | Golden State Warriors | |
| 127 | Devin Booker | Phoenix Suns | |
| 128 | Caris LeVert | Cleveland Cavaliers | |
| 129 | Jayson Tatum | Boston Celtics | |
| 130 | Lauri Markkanen | Utah Jazz | |
| 131 | Vince Carter | Toronto Raptors | |
| 132 | Tony Parker | San Antonio Spurs | |
| 133 | Patrick Ewing | New York Knicks | |
| 134 | Paul Pierce | Boston Celtics | |
| 135 | Dennis Rodman | Chicago Bulls | |
| 136 | Charles Barkley | Phoenix Suns | |
| 137 | Tracy McGrady | Toronto Raptors | |
| 138 | Pete Maravich | Utah Jazz | |
| 139 | Shaquille O'Neal | Orlando Magic | |
| 140 | Larry Bird | Boston Celtics | |
| 141 | Pau Gasol | Los Angeles Lakers | |
| 142 | Anfernee Hardaway | Orlando Magic | |
| 143 | Dirk Nowitzki | Dallas Mavericks | |
| 144 | Steve Nash | Phoenix Suns | |
| 145 | Yao Ming | Houston Rockets | |
| 146 | Kevin Garnett | Minnesota Timberwolves | |
| 147 | Dwyane Wade | Miami Heat | |
| 148 | Magic Johnson | Los Angeles Lakers | |
| 149 | Allen Iverson | Philadelphia 76ers | |
| 150 | Tim Duncan | San Antonio Spurs | |
| 151 | Johnny Davis | Washington Wizards | |
| 152 | Mark Williams | Charlotte Hornets | |
| 153 | Ryan Rollins | Golden State Warriors | |
| 154 | Jabari Smith Jr. | Houston Rockets | |
| 155 | Caleb Houstan | Orlando Magic | |
| 156 | Jordan Goodwin | Washington Wizards | |
| 157 | Chet Holmgren | Oklahoma City Thunder | |
| 158 | Bryce McGowens | Charlotte Hornets | |
| 159 | Tyrese Martin | Atlanta Hawks | |
| 160 | AJ Griffin | Atlanta Hawks | |
| 161 | Jaylin Williams | Oklahoma City Thunder | |
| 162 | Isaiah Mobley | Cleveland Cavaliers | |
| 163 | Dalen Terry | Chicago Bulls | |
| 164 | Patrick Baldwin Jr. | Golden State Warriors | |
| 165 | Christian Braun | Denver Nuggets | |
| 166 | Ousmane Dieng | Oklahoma City Thunder | |
| 167 | Walker Kessler | Utah Jazz | |
| 168 | Jake LaRavia | Memphis Grizzlies | |
| 169 | Jeremy Sochan | San Antonio Spurs | |
| 170 | David Roddy | Memphis Grizzlies | |
| 171 | Blake Wesley | San Antonio Spurs | |
| 172 | Kendall Brown | Indiana Pacers | |
| 173 | Orlando Robinson | Miami Heat | |
| 174 | TyTy Washington Jr. | Houston Rockets | |
| 175 | Nikola Jovic | Miami Heat | |
| 176 | Shaedon Sharpe | Portland Trail Blazers | |
| 177 | Christian Koloko | Toronto Raptors | |
| 178 | MarJon Beauchamp | Milwaukee Bucks | |
| 179 | Dyson Daniels | New Orleans Pelicans | |
| 180 | Jabari Walker | Portland Trail Blazers | |
| 181 | Bennedict Mathurin | Indiana Pacers | |
| 182 | Kennedy Chandler | Memphis Grizzlies | |
| 183 | Paolo Banchero | Orlando Magic | |
| 184 | Wendell Moore Jr. | Minnesota Timberwolves | |
| 185 | Andrew Nembhard | Indiana Pacers | |
| 186 | Josh Minott | Minnesota Timberwolves | |
| 187 | Keegan Murray | Sacramento Kings | |
| 188 | Simone Fontecchio | Utah Jazz | |
| 189 | Jalen Williams | Oklahoma City Thunder | |
| 190 | Tari Eason | Houston Rockets | |
| 191 | Ochai Agbaji | Utah Jazz | |
| 192 | Jalen Duren | Detroit Pistons | |
| 193 | Jaden Hardy | Dallas Mavericks | |
| 194 | Vince Williams Jr. | Memphis Grizzlies | |
| 195 | Peyton Watson | Denver Nuggets | |
| 196 | Max Christie | Los Angeles Lakers | |
| 197 | Malaki Branham | San Antonio Spurs | |
| 198 | Moussa Diabate | Los Angeles Clippers | |
| 199 | Kenneth Lofton Jr. | Memphis Grizzlies | |
| 200 | Jaden Ivey | Detroit Pistons | |
Rookie Jersey Autographs
40 card set.
Base #/99, Red Flood, Purple #/75, Orange #/35, Blue Flood FOTL #/27, Green #/25, Green Flood #/20, Blue FOTL #/16, Yellow #/10, Yellow Flood #/10, Red #/5, Contra FOTL #/3, White Mojo 1/1
| | | | |
| --- | --- | --- | --- |
| # | Player | Team | |
| 201 | Bennedict Mathurin | Indiana Pacers | |
| 202 | Jalen Williams | Oklahoma City Thunder | |
| 203 | Max Christie | Los Angeles Lakers | |
| 204 | Chet Holmgren | Oklahoma City Thunder | No Purple |
| 205 | Moussa Diabate | Los Angeles Clippers | |
| 206 | TyTy Washington Jr. | Houston Rockets | |
| 207 | Mark Williams | Charlotte Hornets | |
| 208 | Jaden Ivey | Detroit Pistons | |
| 209 | Shaedon Sharpe | Portland Trail Blazers | |
| 210 | Jaden Hardy | Dallas Mavericks | |
| 211 | Jeremy Sochan | San Antonio Spurs | No Purple |
| 212 | Caleb Houstan | Orlando Magic | |
| 213 | AJ Griffin | Atlanta Hawks | |
| 214 | MarJon Beauchamp | Milwaukee Bucks | |
| 215 | Kennedy Chandler | Memphis Grizzlies | |
| 216 | Jalen Duren | Detroit Pistons | |
| 217 | Wendell Moore Jr. | Minnesota Timberwolves | |
| 218 | Andrew Nembhard | Indiana Pacers | |
| 219 | Isaiah Mobley | Cleveland Cavaliers | |
| 220 | Patrick Baldwin Jr. | Golden State Warriors | |
| 221 | Trevor Keels | New York Knicks | |
| 222 | Tari Eason | Houston Rockets | |
| 223 | Keegan Murray | Sacramento Kings | |
| 224 | Malaki Branham | San Antonio Spurs | No Purple |
| 225 | David Roddy | Memphis Grizzlies | |
| 226 | Paolo Banchero | Orlando Magic | |
| 227 | Christian Braun | Denver Nuggets | |
| 228 | Walker Kessler | Utah Jazz | |
| 229 | Blake Wesley | San Antonio Spurs | |
| 230 | Jake LaRavia | Memphis Grizzlies | |
| 231 | Ochai Agbaji | Utah Jazz | |
| 232 | Dalen Terry | Chicago Bulls | |
| 233 | Peyton Watson | Denver Nuggets | |
| 234 | Dyson Daniels | New Orleans Pelicans | |
| 235 | Christian Koloko | Toronto Raptors | |
| 236 | Nikola Jovic | Miami Heat | |
| 237 | Jabari Smith Jr. | Houston Rockets | |
| 238 | Ousmane Dieng | Oklahoma City Thunder | |
| 239 | Johnny Davis | Washington Wizards | |
| 240 | E.J. Liddell | New Orleans Pelicans | |
Rookie Jersey Ink
40 card set.
Base #/99, Red Flood, Purple #/75, Orange #/35, Blue Flood FOTL #/27, Green #/25, Green Flood #/20, Blue FOTL #/16, Yellow #/10, Yellow Flood #/10, Red #/5, Contra FOTL #/3, White Mojo 1/1
| | | | |
| --- | --- | --- | --- |
| # | Player | Team | |
| 1 | Jabari Smith Jr. | Houston Rockets | |
| 2 | Jaden Hardy | Dallas Mavericks | |
| 3 | Caleb Houstan | Orlando Magic | |
| 4 | Jaden Ivey | Detroit Pistons | |
| 5 | Moussa Diabate | Los Angeles Clippers | |
| 6 | Malaki Branham | San Antonio Spurs | |
| 7 | Patrick Baldwin Jr. | Golden State Warriors | |
| 8 | Dyson Daniels | New Orleans Pelicans | |
| 9 | Tari Eason | Houston Rockets | |
| 10 | Chet Holmgren | Oklahoma City Thunder | |
| 11 | Bennedict Mathurin | Indiana Pacers | |
| 12 | Keegan Murray | Sacramento Kings | |
| 13 | Ousmane Dieng | Oklahoma City Thunder | |
| 14 | Max Christie | Los Angeles Lakers | |
| 15 | Wendell Moore Jr. | Minnesota Timberwolves | |
| 16 | Nikola Jovic | Miami Heat | |
| 17 | Christian Braun | Denver Nuggets | |
| 18 | Jake LaRavia | Memphis Grizzlies | |
| 19 | Walker Kessler | Utah Jazz | |
| 20 | AJ Griffin | Atlanta Hawks | |
| 21 | Dalen Terry | Chicago Bulls | |
| 22 | Kennedy Chandler | Memphis Grizzlies | |
| 23 | MarJon Beauchamp | Milwaukee Bucks | |
| 24 | Christian Koloko | Toronto Raptors | |
| 25 | Trevor Keels | New York Knicks | |
| 26 | Shaedon Sharpe | Portland Trail Blazers | |
| 27 | Peyton Watson | Denver Nuggets | |
| 28 | Johnny Davis | Washington Wizards | |
| 29 | Jalen Duren | Detroit Pistons | |
| 30 | Blake Wesley | San Antonio Spurs | |
| 31 | David Roddy | Memphis Grizzlies | |
| 32 | Isaiah Mobley | Cleveland Cavaliers | |
| 33 | E.J. Liddell | New Orleans Pelicans | |
| 34 | Mark Williams | Charlotte Hornets | |
| 35 | Jeremy Sochan | San Antonio Spurs | |
| 36 | TyTy Washington Jr. | Houston Rockets | |
| 37 | Paolo Banchero | Orlando Magic | |
| 38 | Jalen Williams | Oklahoma City Thunder | |
| 39 | Andrew Nembhard | Indiana Pacers | |
| 40 | Ochai Agbaji | Utah Jazz | |
Rookie Eruption Autographs
29 card set.
Purple #/75, Orange #/50 or #/35, Green #/25, Yellow #/10, Red #/5, White Mojo 1/1
| | | | |
| --- | --- | --- | --- |
| # | Player | Team | |
| 1 | Jabari Smith Jr. | Houston Rockets | |
| 2 | Max Christie | Los Angeles Lakers | |
| 3 | Jalen Williams | Oklahoma City Thunder | |
| 4 | Jaden Ivey | Detroit Pistons | |
| 5 | Tari Eason | Houston Rockets | |
| 6 | Bennedict Mathurin | Indiana Pacers | |
| 7 | Shaedon Sharpe | Portland Trail Blazers | |
| 8 | TyTy Washington Jr. | Houston Rockets | |
| 9 | Dalen Terry | Chicago Bulls | |
| 10 | Malaki Branham | San Antonio Spurs | |
| 11 | Johnny Davis | Washington Wizards | |
| 12 | Jeremy Sochan | San Antonio Spurs | |
| 13 | Jake LaRavia | Memphis Grizzlies | |
| 14 | Bryce McGowens | Charlotte Hornets | |
| 15 | Ousmane Dieng | Oklahoma City Thunder | |
| 16 | Paolo Banchero | Orlando Magic | |
| 17 | Moussa Diabate | Los Angeles Clippers | |
| 19 | Walker Kessler | Utah Jazz | |
| 20 | Chet Holmgren | Oklahoma City Thunder | |
| 21 | Dyson Daniels | New Orleans Pelicans | |
| 22 | Keegan Murray | Sacramento Kings | |
| 23 | Jordan Goodwin | Washington Wizards | |
| 24 | Christian Koloko | Toronto Raptors | |
| 25 | MarJon Beauchamp | Milwaukee Bucks | |
| 26 | Nikola Jovic | Miami Heat | |
| 27 | Ochai Agbaji | Utah Jazz | |
| 28 | Christian Braun | Denver Nuggets | |
| 29 | Andrew Nembhard | Indiana Pacers | |
| 30 | Patrick Baldwin Jr. | Golden State Warriors | |
Galaxy Ink
47 card set.
Purple #/75, Orange #/50 or #/35, Green #/25 or #/15, Yellow #/10, Red #/5, White Mojo 1/1
| | | | |
| --- | --- | --- | --- |
| # | Player | Team | |
| 1 | Drew Eubanks | Portland Trail Blazers | |
| 2 | Jonathan Kuminga | Golden State Warriors | |
| 3 | Davion Mitchell | Sacramento Kings | |
| 4 | Nick Richards | Charlotte Hornets | |
| 5 | Keon Johnson | Portland Trail Blazers | |
| 6 | Corey Kispert | Washington Wizards | |
| 7 | Josh Giddey | Oklahoma City Thunder | |
| 8 | Cameron Payne | Phoenix Suns | |
| 9 | Doug McDermott | San Antonio Spurs | |
| 10 | Ziaire Williams | Memphis Grizzlies | |
| 11 | Bruce Brown | Denver Nuggets | |
| 12 | Domantas Sabonis | Sacramento Kings | |
| 13 | Ayo Dosunmu | Chicago Bulls | |
| 14 | Usman Garuba | Houston Rockets | |
| 15 | Aleksej Pokusevski | Oklahoma City Thunder | |
| 16 | Josh Christopher | Houston Rockets | |
| 17 | Nicolas Batum | Los Angeles Clippers | |
| 18 | Robin Lopez | Cleveland Cavaliers | |
| 19 | Chris Duarte | Indiana Pacers | |
| 20 | Tyus Jones | Memphis Grizzlies | |
| 21 | Georges Niang | Philadelphia 76ers | |
| 22 | Jalen Suggs | Orlando Magic | |
| 24 | Will Barton | Washington Wizards | |
| 25 | Kevon Looney | Golden State Warriors | |
| 26 | Ja Morant | Memphis Grizzlies | |
| 27 | Monte Morris | Washington Wizards | |
| 29 | Patty Mills | Brooklyn Nets | |
| 30 | Gary Trent Jr. | Toronto Raptors | |
| 31 | Zach Randolph | Memphis Grizzlies | |
| 32 | John Lucas | Houston Rockets | |
| 33 | Rod Strickland | Washington Wizards | |
| 34 | Antoine Walker | Boston Celtics | |
| 35 | Nick Van Exel | Los Angeles Lakers | |
| 36 | Robert Parish | Boston Celtics | |
| 38 | Willie Green | Philadelphia 76ers | |
| 39 | Shawn Kemp | Oklahoma City Thunder | |
| 40 | Alex English | Denver Nuggets | |
| 41 | James Worthy | Los Angeles Lakers | |
| 42 | John Starks | New York Knicks | |
| 43 | Carlos Boozer | Utah Jazz | |
| 44 | Bill Walton | Portland Trail Blazers | |
| 45 | Robert Horry | Los Angeles Lakers | |
| 46 | Michael Cooper | Los Angeles Lakers | |
| 47 | Steve Kerr | Chicago Bulls | |
| 48 | Fat Lever | Denver Nuggets | |
| 49 | Dell Curry | Charlotte Hornets | |
| 50 | Kenny "Sky" Walker | New York Knicks | |
Lightning Strike Signatures
29 card set.
Purple #/75, Orange #/50 or #/35, Green #/25, Yellow #/10, Red #/5, White Mojo 1/1
| | | | |
| --- | --- | --- | --- |
| # | Player | Team | |
| 1 | Scottie Barnes | Toronto Raptors | |
| 3 | Herbert Jones | New Orleans Pelicans | |
| 4 | Mason Plumlee | Los Angeles Clippers | |
| 5 | Evan Mobley | Cleveland Cavaliers | |
| 6 | Danilo Gallinari | Boston Celtics | |
| 7 | Brook Lopez | Milwaukee Bucks | |
| 8 | Goran Dragic | Chicago Bulls | |
| 9 | Kelly Oubre Jr. | Charlotte Hornets | |
| 10 | Luguentz Dort | Oklahoma City Thunder | |
| 11 | Pat Connaughton | Milwaukee Bucks | |
| 12 | Isaac Okoro | Cleveland Cavaliers | |
| 13 | Isaiah Stewart | Detroit Pistons | |
| 14 | Dorian Finney-Smith | Brooklyn Nets | |
| 15 | Jalen McDaniels | Philadelphia 76ers | |
| 16 | Juan Toscano-Anderson | Utah Jazz | |
| 17 | De'Anthony Melton | Philadelphia 76ers | |
| 18 | Nicolas Claxton | Brooklyn Nets | |
| 19 | Santi Aldama | Memphis Grizzlies | |
| 20 | Evan Fournier | New York Knicks | |
| 21 | Gail Goodrich | Los Angeles Lakers | |
| 22 | Mark Aguirre | Dallas Mavericks | |
| 23 | Toni Kukoc | Chicago Bulls | |
| 24 | Hedo Turkoglu | Orlando Magic | |
| 25 | Jeff Hornacek | Phoenix Suns | |
| 26 | Carl Landry | Sacramento Kings | |
| 27 | Antoine Carr | San Antonio Spurs | |
| 28 | Brad Miller | Sacramento Kings | |
| 29 | Brian Scalabrine | Boston Celtics | |
| 30 | Quentin Richardson | Los Angeles Clippers | |
Magmatic Signatures
45 card set.
Purple #/75, Orange #/50 or #/35, Green #/25 or #/15, Yellow #/10, Red #/5, White Mojo 1/1
| | | | |
| --- | --- | --- | --- |
| # | Player | Team | |
| 1 | Stephen Curry | Golden State Warriors | |
| 2 | Jock Landale | Phoenix Suns | |
| 3 | Chuma Okeke | Orlando Magic | |
| 4 | RJ Barrett | New York Knicks | |
| 5 | Deandre Ayton | Phoenix Suns | |
| 6 | Isaac Okoro | Cleveland Cavaliers | |
| 7 | Franz Wagner | Orlando Magic | |
| 8 | Goran Dragic | Chicago Bulls | |
| 9 | Nikola Vucevic | Chicago Bulls | |
| 10 | Moses Moody | Golden State Warriors | |
| 12 | Seth Curry | Brooklyn Nets | |
| 13 | Mo Bamba | Los Angeles Lakers | |
| 14 | Danny Green | Cleveland Cavaliers | |
| 15 | Ivica Zubac | Los Angeles Clippers | |
| 16 | Edmond Sumner | Brooklyn Nets | |
| 17 | Cole Anthony | Orlando Magic | |
| 18 | Ziaire Williams | Memphis Grizzlies | |
| 19 | Thanasis Antetokounmpo | Milwaukee Bucks | |
| 20 | Aaron Nesmith | Indiana Pacers | |
| 22 | Alperen Sengun | Houston Rockets | |
| 23 | Lonnie Walker IV | Los Angeles Lakers | |
| 24 | Udonis Haslem | Miami Heat | |
| 26 | Robin Lopez | Cleveland Cavaliers | |
| 27 | Bobby Portis | Milwaukee Bucks | |
| 29 | Patty Mills | Brooklyn Nets | |
| 30 | Josh Christopher | Houston Rockets | |
| 31 | Nicolas Batum | Los Angeles Clippers | |
| 32 | Kelly Oubre Jr. | Charlotte Hornets | |
| 33 | Juan Toscano-Anderson | Utah Jazz | |
| 34 | Chris Duarte | Indiana Pacers | |
| 35 | Tyus Jones | Memphis Grizzlies | |
| 36 | Dorian Finney-Smith | Brooklyn Nets | |
| 37 | Monte Morris | Washington Wizards | |
| 38 | Isaiah Stewart | Detroit Pistons | |
| 39 | Kevin Huerter | Sacramento Kings | |
| 40 | Grayson Allen | Milwaukee Bucks | |
| 41 | Herbert Jones | New Orleans Pelicans | |
| 43 | Bones Hyland | Los Angeles Clippers | |
| 44 | Drew Eubanks | Portland Trail Blazers | |
| 45 | Kenyon Martin Jr. | Houston Rockets | |
| 46 | Jalen McDaniels | Philadelphia 76ers | |
| 47 | Max Strus | Miami Heat | |
| 48 | Jose Alvarado | New Orleans Pelicans | |
| 49 | Jaylen Nowell | Minnesota Timberwolves | |
| 50 | Bruce Brown | Denver Nuggets | |
Matrix Material Autos
20 card set.
Red Flood, Purple #/75 or #/49, Orange #/35, Green #/25, Green Flood #/20, Yellow #/10, Yellow Flood #/10, Red #/5, White Mojo 1/1
| | | | |
| --- | --- | --- | --- |
| # | Player | Team | |
| 1 | Larry Johnson | Charlotte Hornets | |
| 2 | Nikola Vucevic | Chicago Bulls | |
| 3 | Gary Trent Jr. | Toronto Raptors | |
| 4 | Antoine Walker | Boston Celtics | |
| 5 | Tim Hardaway Jr. | Dallas Mavericks | |
| 6 | Jamal Crawford | Minnesota Timberwolves | |
| 7 | Zach Randolph | Memphis Grizzlies | |
| 8 | Brandon Ingram | New Orleans Pelicans | |
| 9 | Anfernee Hardaway | Orlando Magic | |
| 10 | Luka Doncic | Dallas Mavericks | |
| 11 | Devin Vassell | San Antonio Spurs | |
| 12 | Evan Mobley | Cleveland Cavaliers | |
| 13 | Seth Curry | Brooklyn Nets | |
| 14 | Jonathan Kuminga | Golden State Warriors | |
| 15 | CJ McCollum | New Orleans Pelicans | |
| 16 | Obi Toppin | New York Knicks | |
| 17 | Cole Anthony | Orlando Magic | |
| 18 | Anthony Edwards | Minnesota Timberwolves | |
| 19 | Jaren Jackson Jr. | Memphis Grizzlies | |
| 20 | Tyrese Haliburton | Indiana Pacers | |
Volcanic Signatures
39 card set.
Purple #/75 or #/49, Orange #/35, Green #/25, Yellow #/10, Red #/5, White Mojo 1/1
| | | | |
| --- | --- | --- | --- |
| # | Player | Team | |
| 1 | Jalen Suggs | Orlando Magic | |
| 2 | Kevon Looney | Golden State Warriors | |
| 3 | Chuma Okeke | Orlando Magic | |
| 4 | Davion Mitchell | Sacramento Kings | |
| 5 | Edmond Sumner | Brooklyn Nets | |
| 7 | Keon Johnson | Portland Trail Blazers | |
| 8 | Jalen Johnson | Atlanta Hawks | |
| 9 | Moses Moody | Golden State Warriors | |
| 10 | Bobby Portis | Milwaukee Bucks | |
| 11 | Ivica Zubac | Los Angeles Clippers | |
| 12 | Corey Kispert | Washington Wizards | |
| 13 | Danny Green | Cleveland Cavaliers | |
| 14 | Doug McDermott | San Antonio Spurs | |
| 15 | Aaron Nesmith | Indiana Pacers | |
| 16 | Thanasis Antetokounmpo | Milwaukee Bucks | |
| 17 | Cameron Payne | Phoenix Suns | |
| 18 | Gary Harris | Orlando Magic | |
| 19 | Malik Monk | Sacramento Kings | |
| 20 | Mo Bamba | Los Angeles Lakers | |
| 21 | Moses Brown | Los Angeles Clippers | |
| 22 | Theo Maledon | Charlotte Hornets | |
| 23 | Jae'Sean Tate | Houston Rockets | |
| 24 | Max Strus | Miami Heat | |
| 25 | Daniel Gafford | Washington Wizards | |
| 26 | Grant Hill | Detroit Pistons | |
| 27 | Bill Walton | Portland Trail Blazers | |
| 28 | Peja Stojakovic | Sacramento Kings | |
| 29 | David Thompson | Denver Nuggets | |
| 30 | Glen Rice | Miami Heat | |
| 31 | Bob McAdoo | New York Knicks | |
| 32 | Elton Brand | Philadelphia 76ers | |
| 33 | Harold Miner | Miami Heat | |
| 34 | Kevin Willis | Atlanta Hawks | |
| 35 | Mark Aguirre | Dallas Mavericks | |
| 36 | Mitch Richmond | Sacramento Kings | |
| 37 | Terry Cummings | Milwaukee Bucks | |
| 38 | Tony Allen | New Orleans Pelicans | |
| 39 | Dan Issel | Denver Nuggets | |
| 40 | Carl Landry | Sacramento Kings | |
Equinox
40 card set.
Base #/99, Red Flood, Purple #/75, Purple Flood #/49, Orange #/35, Green #/25, Green Flood #/25
| | | | |
| --- | --- | --- | --- |
| # | Player | Team | |
| 1 | Stephen Curry | Golden State Warriors | |
| 2 | Damian Lillard | Portland Trail Blazers | |
| 3 | Kevin Durant | Phoenix Suns | |
| 4 | Jaden Hardy | Dallas Mavericks | |
| 5 | Jabari Smith Jr. | Houston Rockets | |
| 6 | Jeremy Sochan | San Antonio Spurs | |
| 7 | Chet Holmgren | Oklahoma City Thunder | |
| 8 | Keegan Murray | Sacramento Kings | |
| 9 | Paolo Banchero | Orlando Magic | |
| 10 | Zion Williamson | New Orleans Pelicans | |
| 11 | Dyson Daniels | New Orleans Pelicans | |
| 12 | Jaden Ivey | Detroit Pistons | |
| 13 | Scottie Barnes | Toronto Raptors | |
| 14 | Josh Giddey | Oklahoma City Thunder | |
| 15 | Trae Young | Atlanta Hawks | |
| 16 | LaMelo Ball | Charlotte Hornets | |
| 17 | Joel Embiid | Philadelphia 76ers | |
| 18 | LeBron James | Los Angeles Lakers | |
| 19 | Nikola Jokic | Denver Nuggets | |
| 20 | Shaedon Sharpe | Portland Trail Blazers | |
| 21 | Giannis Antetokounmpo | Milwaukee Bucks | |
| 22 | Anthony Davis | Los Angeles Lakers | |
| 23 | James Harden | Philadelphia 76ers | |
| 24 | Cade Cunningham | Detroit Pistons | |
| 25 | Jaylen Brown | Boston Celtics | |
| 26 | Anthony Edwards | Minnesota Timberwolves | |
| 27 | Ja Morant | Memphis Grizzlies | |
| 28 | Luka Doncic | Dallas Mavericks | |
| 29 | Bennedict Mathurin | Indiana Pacers | |
| 30 | Donovan Mitchell | Cleveland Cavaliers | |
| 31 | Devin Booker | Phoenix Suns | |
| 32 | Klay Thompson | Golden State Warriors | |
| 33 | Jayson Tatum | Boston Celtics | |
| 34 | Jalen Williams | Oklahoma City Thunder | |
| 35 | Shai Gilgeous-Alexander | Oklahoma City Thunder | |
| 36 | Tyrese Haliburton | Indiana Pacers | |
| 37 | AJ Griffin | Atlanta Hawks | |
| 38 | Paul George | Los Angeles Clippers | |
| 39 | Jalen Duren | Detroit Pistons | |
| 40 | DeMar DeRozan | Chicago Bulls | |
Mist
| | | | |
| --- | --- | --- | --- |
| # | Player | Team | |
| 1 | Trae Young | Atlanta Hawks | |
| 2 | Kawhi Leonard | Los Angeles Clippers | |
| 3 | Luka Doncic | Dallas Mavericks | |
| 4 | Keegan Murray | Sacramento Kings | |
| 5 | Jayson Tatum | Boston Celtics | |
| 6 | Ja Morant | Memphis Grizzlies | |
| 7 | Jabari Smith Jr. | Houston Rockets | |
| 8 | Damian Lillard | Portland Trail Blazers | |
| 9 | LaMelo Ball | Charlotte Hornets | |
| 10 | Kevin Durant | Phoenix Suns | |
| 11 | Bennedict Mathurin | Indiana Pacers | |
| 12 | Jaden Ivey | Detroit Pistons | |
| 13 | Paolo Banchero | Orlando Magic | |
| 14 | Anthony Edwards | Minnesota Timberwolves | |
| 15 | LeBron James | Los Angeles Lakers | |
| 16 | Nikola Jokic | Denver Nuggets | |
| 17 | Donovan Mitchell | Cleveland Cavaliers | |
| 18 | Chet Holmgren | Oklahoma City Thunder | |
| 19 | Stephen Curry | Golden State Warriors | |
| 20 | James Harden | Philadelphia 76ers | |
| 21 | Zion Williamson | New Orleans Pelicans | |
| 22 | Devin Booker | Phoenix Suns | |
| 23 | Shai Gilgeous-Alexander | Oklahoma City Thunder | |
| 24 | Giannis Antetokounmpo | Milwaukee Bucks | |
| 25 | Jalen Williams | Oklahoma City Thunder | |
Orbital
30 card set.
Base #/99, Red Flood, Purple #/75, Purple Flood #/49, Orange #/35, Green #/25, Green Flood #/25, Yellow #/10, Yellow Flood #/10, Red #/5, White Mojo 1/1
| | | | |
| --- | --- | --- | --- |
| # | Player | Team | |
| 1 | Anthony Edwards | Minnesota Timberwolves | |
| 2 | Kevin Durant | Phoenix Suns | |
| 3 | Luka Doncic | Dallas Mavericks | |
| 4 | AJ Griffin | Atlanta Hawks | |
| 5 | Jeremy Sochan | San Antonio Spurs | |
| 6 | Shai Gilgeous-Alexander | Oklahoma City Thunder | |
| 7 | Ja Morant | Memphis Grizzlies | |
| 8 | James Harden | Philadelphia 76ers | |
| 9 | Jayson Tatum | Boston Celtics | |
| 10 | Stephen Curry | Golden State Warriors | |
| 11 | LeBron James | Los Angeles Lakers | |
| 12 | Lauri Markkanen | Utah Jazz | |
| 13 | Devin Booker | Phoenix Suns | |
| 14 | Damian Lillard | Portland Trail Blazers | |
| 15 | Jaden Ivey | Detroit Pistons | |
| 16 | Bennedict Mathurin | Indiana Pacers | |
| 17 | Shaedon Sharpe | Portland Trail Blazers | |
| 18 | Jalen Williams | Oklahoma City Thunder | |
| 19 | Keegan Murray | Sacramento Kings | |
| 20 | Jabari Smith Jr. | Houston Rockets | |
| 21 | Zion Williamson | New Orleans Pelicans | |
| 22 | Trae Young | Atlanta Hawks | |
| 23 | Nikola Jokic | Denver Nuggets | |
| 24 | Jalen Green | Houston Rockets | |
| 25 | LaMelo Ball | Charlotte Hornets | |
| 26 | Jordan Poole | Golden State Warriors | |
| 27 | Paolo Banchero | Orlando Magic | |
| 28 | Zach LaVine | Chicago Bulls | |
| 29 | Donovan Mitchell | Cleveland Cavaliers | |
| 30 | Giannis Antetokounmpo | Milwaukee Bucks | |
Supernova
10 card set.
Base #/99, Red Flood, Purple #/75, Purple Flood #/49, Orange #/35, Green #/25, Green Flood #/25, Yellow #/10, Yellow Flood #/10, Red #/5, White Mojo 1/1
| | | | |
| --- | --- | --- | --- |
| # | Player | Team | |
| 1 | Paolo Banchero | Orlando Magic | |
| 2 | Bennedict Mathurin | Indiana Pacers | |
| 3 | Giannis Antetokounmpo | Milwaukee Bucks | |
| 4 | Stephen Curry | Golden State Warriors | |
| 5 | Luka Doncic | Dallas Mavericks | |
| 6 | LeBron James | Los Angeles Lakers | |
| 7 | Ja Morant | Memphis Grizzlies | |
| 8 | Kevin Durant | Phoenix Suns | |
| 9 | Jaden Ivey | Detroit Pistons | |
| 10 | Keegan Murray | Sacramento Kings | |
Tunnel Vision
20 card set.
Base #/99, Red Flood, Purple #/75, Purple Flood #/49, Orange #/35, Green #/25, Green Flood #/25, Yellow #/10, Yellow Flood #/10, Red #/5, White Mojo 1/1
| | | | |
| --- | --- | --- | --- |
| # | Player | Team | |
| 1 | Kyrie Irving | Dallas Mavericks | |
| 2 | Luka Doncic | Dallas Mavericks | |
| 3 | Donovan Mitchell | Cleveland Cavaliers | |
| 4 | LaMelo Ball | Charlotte Hornets | |
| 5 | Giannis Antetokounmpo | Milwaukee Bucks | |
| 6 | James Harden | Philadelphia 76ers | |
| 7 | Paul George | Los Angeles Clippers | |
| 8 | Ja Morant | Memphis Grizzlies | |
| 9 | Nikola Jokic | Denver Nuggets | |
| 10 | Tyrese Haliburton | Indiana Pacers | |
| 11 | Jayson Tatum | Boston Celtics | |
| 12 | Zion Williamson | New Orleans Pelicans | |
| 13 | Kevin Durant | Phoenix Suns | |
| 14 | Stephen Curry | Golden State Warriors | |
| 15 | LeBron James | Los Angeles Lakers | |
| 16 | Jaden Ivey | Detroit Pistons | |
| 17 | Bennedict Mathurin | Indiana Pacers | |
| 18 | Jabari Smith Jr. | Houston Rockets | |
| 19 | Paolo Banchero | Orlando Magic | |
| 20 | Keegan Murray | Sacramento Kings | |
Vitreous
| | | | |
| --- | --- | --- | --- |
| # | Player | Team | |
| 1 | Kevin Durant | Phoenix Suns | |
| 2 | Jabari Smith Jr. | Houston Rockets | |
| 3 | Keegan Murray | Sacramento Kings | |
| 4 | Nikola Jokic | Denver Nuggets | |
| 5 | Bennedict Mathurin | Indiana Pacers | |
| 6 | Jayson Tatum | Boston Celtics | |
| 7 | LeBron James | Los Angeles Lakers | |
| 8 | Giannis Antetokounmpo | Milwaukee Bucks | |
| 9 | Paolo Banchero | Orlando Magic | |
| 10 | Luka Doncic | Dallas Mavericks | |
| 11 | Jaden Ivey | Detroit Pistons | |
| 12 | Zion Williamson | New Orleans Pelicans | |
| 13 | Donovan Mitchell | Cleveland Cavaliers | |
| 14 | Ja Morant | Memphis Grizzlies | |
| 15 | Stephen Curry | Golden State Warriors | |
Volcanix
| | | | |
| --- | --- | --- | --- |
| # | Player | Team | |
| 1 | Nikola Jokic | Denver Nuggets | |
| 2 | Ochai Agbaji | Utah Jazz | |
| 3 | Luka Doncic | Dallas Mavericks | |
| 4 | Keegan Murray | Sacramento Kings | |
| 5 | Shai Gilgeous-Alexander | Oklahoma City Thunder | |
| 6 | Bennedict Mathurin | Indiana Pacers | |
| 7 | Jalen Duren | Detroit Pistons | |
| 8 | Jaden Hardy | Dallas Mavericks | |
| 9 | Paolo Banchero | Orlando Magic | |
| 10 | Jabari Smith Jr. | Houston Rockets | |
| 11 | Kevin Durant | Phoenix Suns | |
| 12 | Donovan Mitchell | Cleveland Cavaliers | |
| 13 | Jaden Ivey | Detroit Pistons | |
| 14 | LaMelo Ball | Charlotte Hornets | |
| 15 | Kawhi Leonard | Los Angeles Clippers | |
| 16 | Jayson Tatum | Boston Celtics | |
| 17 | Stephen Curry | Golden State Warriors | |
| 18 | Devin Booker | Phoenix Suns | |
| 19 | Anthony Edwards | Minnesota Timberwolves | |
| 20 | Walker Kessler | Utah Jazz | |
| 21 | Joel Embiid | Philadelphia 76ers | |
| 22 | Jalen Williams | Oklahoma City Thunder | |
| 23 | Dyson Daniels | New Orleans Pelicans | |
| 24 | Zion Williamson | New Orleans Pelicans | |
| 25 | LeBron James | Los Angeles Lakers | |
| 26 | Zach LaVine | Chicago Bulls | |
| 27 | Trae Young | Atlanta Hawks | |
| 28 | James Harden | Philadelphia 76ers | |
| 29 | AJ Griffin | Atlanta Hawks | |
| 30 | Jeremy Sochan | San Antonio Spurs | |
| 31 | Shaedon Sharpe | Portland Trail Blazers | |
| 32 | Tari Eason | Houston Rockets | |
| 33 | Damian Lillard | Portland Trail Blazers | |
| 34 | Giannis Antetokounmpo | Milwaukee Bucks | |
| 35 | Ja Morant | Memphis Grizzlies | |