2022 Panini Absolute Football
Release Date: December 2, 2022
Chase a 200-card set of all the hottest rookies, legends and stars of the NFL which features 100 Base and 100 Rookies.
---
ABOUT THIS PRODUCT
2022-23 Panini Absolute Football
Look for Rookie Autographs from all the top 2022 NFL Prospects including Malik Willis, Kenny Pickett, Aidan Hutchinson, Garrett Wilson and many more!
Hunt for stunning inserts, which include Rookies and current NFL stars with Introductions, By Storm, Draft Diamonds, Star Gazing and Last Call!
Returning in 2022, hunt for the SSP Absolute Glass, using etched glass, these beautiful cards will feature the best rookies and vets in the league.
Exclusive to the Hobby Box find 1 Rookie Premier Materials Autograph per box.
2022-23 Panini Absolute Football
BASE SPECTRUM BLUE
Chase a 100-card base set with all the best current and retired stars the NFL has to offer! Keep an eye out for Autograph parallels as well!
ROOKIES SPECTRUM GREEN
Chase all the biggest names from the 2022 NFL Draft with a 100-card Rookie set! Look also for Autograph Parallels
ROOKIE PREMIERE MATERIALS AUTOS SPECTRUM
Only found in Hobby Boxes look for Rookie Premiere Materials Autos, which include multiple swatches from different types of memorabilia, with an autograph. Look also for Rookies Premiere Materials Auto Quad and Five featuring even more materials.
TOOLS OF THE TRADE MATERIALS DOUBLE AUTOS PRIME
Find auto parallels of the wildly popular Tools of the Trade Materials Double and Triple exclusively in Hobby Boxes.
HISTORICAL DUALS
Hunt for iconic dual autographs from some of the greatest teammates to ever play in Historical Duals.
KABOOM
Look for the ultra-popular short-printed Kaboom insert featuring the best and brightest stars of the NFL. Look for Hobby exclusive Green and Gold Parallels!
GLASS
Back in 2022, the glorious return of Glass, featuring beautiful etched glass, the SSP card will be a chase for all collectors!
EXPLOSIVE GOLD
Exploding onto the scene, chase the SSP Explosive Gold and Green Parallels in Hobby Boxes only.
Hobby Configuration
5 CARDS PER PACK
3 PACKS PER BOX
12 BOXES PER CASE
BOX BREAK
3 AUTOGRAPHS (1 ROOKIE PREMIER MATERIALS AUTOGRAPH)
2 MEMORABILIA CARDS
1 INSERT
2 PARALLELS
1 KABOOM PER CASE
1 GLASS PER CASE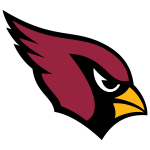 Arizona Cardinals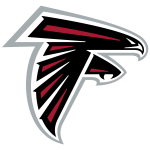 Atlanta Falcons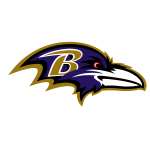 Baltimore Ravens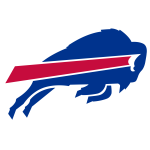 Buffalo Bills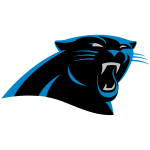 Carolina Panthers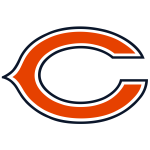 Chicago Bears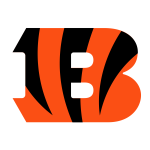 Cincinnati Bengals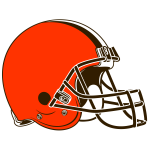 Cleveland Browns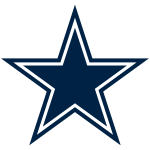 Dallas Cowboys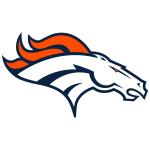 Denver Broncos
Detroit Lions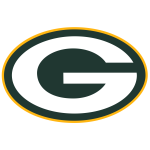 Green Bay Packers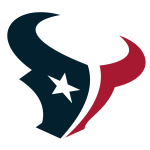 Houston Texans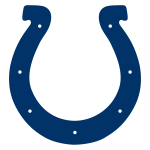 Indianapolis Colts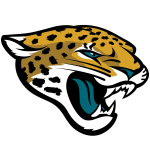 Jacksonville Jaguars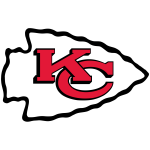 Kansas City Chiefs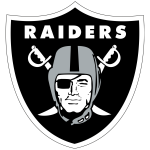 Las Vegas Raiders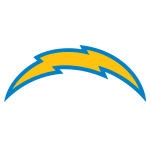 Los Angeles Chargers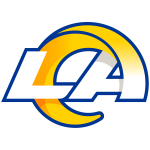 Los Angeles Rams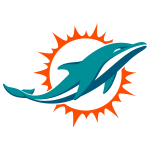 Miami Dolphins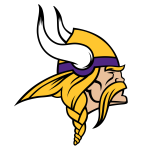 Minnesota Vikings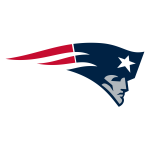 New England Patriots
New Orleans Saints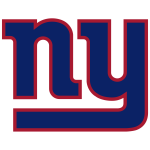 New York Giants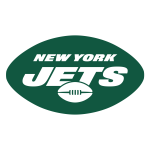 New York Jets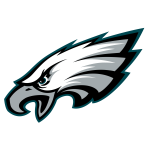 Philadelphia Eagles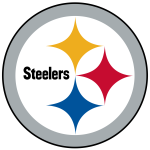 Pittsburgh Steelers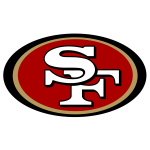 San Francisco 49ers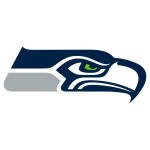 Seattle Seahawks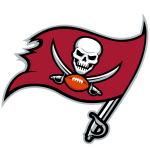 Tampa Bay Buccaneers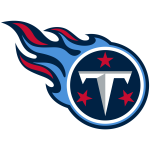 Tennessee Titans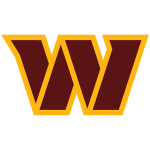 Washington Commanders
Autograph
Absolute Legends Signatures
Absolute Legends Signatures Gold
Absolute Legends Signatures Red
Base Signatures Black Galaxy
Base Signatures Gold Stars
Rookie Premiere Materials Autos
Rookie Premiere Materials Autos Five
Rookie Premiere Materials Autos Jumbo
Rookie Premiere Materials Autos Quad
Rookie Premiere Materials Autos Quad Spectrum
Rookie Premiere Materials Autos Shield
Rookie Premiere Materials Autos Spectrum
Signature Rookies Blue Diamonds
Signature Rookies Green Waves
Signature Rookies Orange Mosaic
Signature Rookies Red Squares
Signature Rookies Spectrum
Signature Standouts Black
Spectrum Signatures Green
Tools of the Trade Materials Double Autos
Tools of the Trade Materials Double Autos Prime
Tools of the Trade Materials Triple Autos
Tools of the Trade Materials Triple Autos Platinum
Tools of the Trade Materials Triple Autos Prime
Relic
Absolute Heroes Memorabilia
Absolute Rookie Materials
Tools of the Trade Double
Tools of the Trade Triple
Rookies
| | | | |
| --- | --- | --- | --- |
| # | Player | Team | |
| 101 | Kenny Pickett | Pittsburgh Steelers | RC |
| 102 | Matt Corral | Carolina Panthers | RC |
| 103 | Malik Willis | Tennessee Titans | RC |
| 104 | Desmond Ridder | Atlanta Falcons | RC |
| 105 | Sam Howell | Washington Commanders | RC |
| 106 | Garrett Wilson | New York Jets | RC |
| 107 | Drake London | Atlanta Falcons | RC |
| 108 | Jameson Williams | Detroit Lions | RC |
| 109 | Chris Olave | New Orleans Saints | RC |
| 110 | Jahan Dotson | Washington Commanders | RC |
| 111 | Carson Strong | Philadelphia Eagles | RC |
| 112 | Treylon Burks | Tennessee Titans | RC |
| 113 | Aidan Hutchinson | Detroit Lions | RC |
| 114 | Breece Hall | New York Jets | RC |
| 115 | James Cook | Buffalo Bills | RC |
| 116 | Isaiah Spiller | Los Angeles Chargers | RC |
| 117 | John Metchie III | Houston Texans | RC |
| 118 | Kenneth Walker III | Seattle Seahawks | RC |
| 119 | Christian Watson | Green Bay Packers | RC |
| 120 | Wan'Dale Robinson | New York Giants | RC |
| 121 | Alec Pierce | Indianapolis Colts | RC |
| 122 | Tyquan Thornton | New England Patriots | RC |
| 123 | George Pickens | Pittsburgh Steelers | RC |
| 124 | Skyy Moore | Kansas City Chiefs | RC |
| 125 | Travon Walker | Jacksonville Jaguars | RC |
| 126 | Tyrion Davis-Price | San Francisco 49ers | RC |
| 127 | Brian Robinson Jr. | Washington Commanders | RC |
| 128 | Ahmad "Sauce" Gardner | New York Jets | RC |
| 129 | Bailey Zappe | New England Patriots | RC |
| 130 | Velus Jones Jr. | Chicago Bears | RC |
| 131 | Jalen Tolbert | Dallas Cowboys | RC |
| 132 | David Bell | Cleveland Browns | RC |
| 133 | Danny Gray | San Francisco 49ers | RC |
| 134 | Zamir White | Las Vegas Raiders | RC |
| 135 | Romeo Doubs | Green Bay Packers | RC |
| 136 | Calvin Austin III | Pittsburgh Steelers | RC |
| 137 | Trey McBride | Arizona Cardinals | RC |
| 138 | Kyle Hamilton | Baltimore Ravens | RC |
| 139 | Erik Ezukanma | Miami Dolphins | RC |
| 140 | Dameon Pierce | Houston Texans | RC |
| 141 | Pierre Strong Jr. | New England Patriots | RC |
| 142 | Hassan Haskins | Tennessee Titans | RC |
| 143 | Alontae Taylor | New Orleans Saints | RC |
| 144 | Andrew Booth Jr. | Minnesota Vikings | RC |
| 145 | Arnold Ebiketie | Atlanta Falcons | RC |
| 146 | Bo Melton | Seattle Seahawks | RC |
| 147 | Boye Mafe | Seattle Seahawks | RC |
| 148 | Brian Asamoah II | Minnesota Vikings | RC |
| 149 | Bryan Cook | Kansas City Chiefs | RC |
| 150 | Cam Taylor-Britt | Cincinnati Bengals | RC |
| 151 | Chad Muma | Jacksonville Jaguars | RC |
| 152 | Channing Tindall | Miami Dolphins | RC |
| 153 | Charleston Rambo | Carolina Panthers | RC |
| 154 | Christian Harris | Houston Texans | RC |
| 155 | David Ojabo | Baltimore Ravens | RC |
| 156 | Daxton Hill | Cincinnati Bengals | RC |
| 157 | DeMarvin Leal | Pittsburgh Steelers | RC |
| 158 | Derek Stingley Jr. | Houston Texans | RC |
| 159 | Devin Lloyd | Jacksonville Jaguars | RC |
| 160 | Devonte Wyatt | Green Bay Packers | RC |
| 161 | Drake Jackson | San Francisco 49ers | RC |
| 162 | George Karlaftis | Kansas City Chiefs | RC |
| 163 | Greg Dulcich | Denver Broncos | RC |
| 164 | Isaiah Likely | Baltimore Ravens | RC |
| 165 | Cole Strange | New England Patriots | RC |
| 166 | Jalen Pitre | Houston Texans | RC |
| 167 | Jaquan Brisker | Chicago Bears | RC |
| 168 | Jelani Woods | Indianapolis Colts | RC |
| 169 | Jeremy Ruckert | New York Jets | RC |
| 170 | Jermaine Johnson II | New York Jets | RC |
| 171 | Jerome Ford | Cleveland Browns | RC |
| 172 | Jordan Davis | Philadelphia Eagles | RC |
| 173 | Josh Paschal | Detroit Lions | RC |
| 174 | Justyn Ross | Kansas City Chiefs | RC |
| 175 | Kaiir Elam | Buffalo Bills | RC |
| 176 | Kayvon Thibodeaux | New York Giants | RC |
| 177 | Keaontay Ingram | Arizona Cardinals | RC |
| 178 | Kennedy Brooks | Philadelphia Eagles | RC |
| 179 | Khalil Shakir | Buffalo Bills | RC |
| 180 | Kyle Philips | Tennessee Titans | RC |
| 181 | Kyler Gordon | Chicago Bears | RC |
| 182 | Kyren Williams | Los Angeles Rams | RC |
| 183 | Leo Chenal | Kansas City Chiefs | RC |
| 184 | Lewis Cine | Minnesota Vikings | RC |
| 185 | Logan Hall | Tampa Bay Buccaneers | RC |
| 186 | Myjai Sanders | Arizona Cardinals | RC |
| 187 | Nakobe Dean | Philadelphia Eagles | RC |
| 188 | Nik Bonitto | Denver Broncos | RC |
| 189 | Phidarian Mathis | Washington Commanders | RC |
| 190 | Quay Walker | Green Bay Packers | RC |
| 191 | Rachaad White | Tampa Bay Buccaneers | RC |
| 192 | Roger McCreary | Tennessee Titans | RC |
| 193 | Sam Williams | Dallas Cowboys | RC |
| 194 | Snoop Conner | Jacksonville Jaguars | RC |
| 195 | Trent McDuffie | Kansas City Chiefs | RC |
| 196 | Troy Andersen | Atlanta Falcons | RC |
| 197 | Ty Chandler | Minnesota Vikings | RC |
| 198 | Tyler Allgeier | Atlanta Falcons | RC |
| 199 | Tyler Badie | Baltimore Ravens | RC |
| 200 | Zonovan Knight | New York Jets | RC |
Base
| | | | |
| --- | --- | --- | --- |
| # | Player | Team | |
| 1 | Cordarrelle Patterson | Atlanta Falcons | |
| 2 | Kyle Pitts | Atlanta Falcons | |
| 3 | Marcus Mariota | Atlanta Falcons | |
| 4 | Brandin Cooks | Houston Texans | |
| 5 | Davis Mills | Houston Texans | |
| 6 | Jonathan Greenard | Houston Texans | |
| 7 | DeAndre Hopkins | Arizona Cardinals | |
| 8 | Kyler Murray | Arizona Cardinals | |
| 9 | James Conner | Arizona Cardinals | |
| 10 | Jerry Jeudy | Denver Broncos | |
| 11 | Russell Wilson | Denver Broncos | |
| 12 | Javonte Williams | Denver Broncos | |
| 13 | Patrick Surtain II | Denver Broncos | |
| 14 | Darnell Mooney | Chicago Bears | |
| 15 | Justin Fields | Chicago Bears | |
| 16 | David Montgomery | Chicago Bears | |
| 17 | Marquise Brown | Arizona Cardinals | |
| 18 | Lamar Jackson | Baltimore Ravens | |
| 19 | J.K. Dobbins | Baltimore Ravens | |
| 20 | CeeDee Lamb | Dallas Cowboys | |
| 21 | Dak Prescott | Dallas Cowboys | |
| 22 | Dalton Schultz | Dallas Cowboys | |
| 23 | Micah Parsons | Dallas Cowboys | |
| 24 | Stefon Diggs | Buffalo Bills | |
| 25 | Josh Allen | Buffalo Bills | |
| 26 | Dawson Knox | Buffalo Bills | |
| 27 | DJ Moore | Carolina Panthers | |
| 28 | Robbie Anderson | Carolina Panthers | |
| 29 | Christian McCaffrey | Carolina Panthers | |
| 30 | Michael Pittman Jr. | Indianapolis Colts | |
| 31 | Matt Ryan | Indianapolis Colts | |
| 32 | Jonathan Taylor | Indianapolis Colts | |
| 33 | Cooper Kupp | Los Angeles Rams | |
| 34 | Matthew Stafford | Los Angeles Rams | |
| 35 | Cam Akers | Los Angeles Rams | |
| 36 | Aaron Donald | Los Angeles Rams | |
| 37 | Travis Kelce | Kansas City Chiefs | |
| 38 | Patrick Mahomes II | Kansas City Chiefs | |
| 39 | Nick Bolton | Kansas City Chiefs | |
| 40 | T.J. Hockenson | Detroit Lions | |
| 41 | Jared Goff | Detroit Lions | |
| 42 | D'Andre Swift | Detroit Lions | |
| 43 | Ja'Marr Chase | Cincinnati Bengals | |
| 44 | Joe Burrow | Cincinnati Bengals | |
| 45 | Joe Mixon | Cincinnati Bengals | |
| 46 | Kadarius Toney | New York Giants | |
| 47 | Daniel Jones | New York Giants | |
| 48 | Saquon Barkley | New York Giants | |
| 49 | Tyreek Hill | Miami Dolphins | |
| 50 | Tua Tagovailoa | Miami Dolphins | |
| 51 | Jaylen Waddle | Miami Dolphins | |
| 52 | Michael Thomas | New Orleans Saints | |
| 53 | Jameis Winston | New Orleans Saints | |
| 54 | Alvin Kamara | New Orleans Saints | |
| 55 | Christian Kirk | Jacksonville Jaguars | |
| 56 | Trevor Lawrence | Jacksonville Jaguars | |
| 57 | James Robinson | Jacksonville Jaguars | |
| 58 | Deebo Samuel | San Francisco 49ers | |
| 59 | Trey Lance | San Francisco 49ers | |
| 60 | Nick Bosa | San Francisco 49ers | |
| 61 | Davante Adams | Las Vegas Raiders | |
| 62 | Darren Waller | Las Vegas Raiders | |
| 63 | Derek Carr | Las Vegas Raiders | |
| 64 | Josh Jacobs | Las Vegas Raiders | |
| 65 | Aaron Rodgers | Green Bay Packers | |
| 66 | Aaron Jones | Green Bay Packers | |
| 67 | Jaire Alexander | Green Bay Packers | |
| 68 | Amari Cooper | Cleveland Browns | |
| 69 | Deshaun Watson | Cleveland Browns | |
| 70 | Nick Chubb | Cleveland Browns | |
| 71 | DeVonta Smith | Philadelphia Eagles | |
| 72 | Jalen Hurts | Philadelphia Eagles | |
| 73 | Miles Sanders | Philadelphia Eagles | |
| 74 | Mac Jones | New England Patriots | |
| 75 | Damien Harris | New England Patriots | |
| 76 | Devin McCourty | New England Patriots | |
| 77 | Mike Evans | Tampa Bay Buccaneers | |
| 78 | Tom Brady | Tampa Bay Buccaneers | |
| 79 | Leonard Fournette | Tampa Bay Buccaneers | |
| 80 | A.J. Brown | Philadelphia Eagles | |
| 81 | Ryan Tannehill | Tennessee Titans | |
| 82 | Derrick Henry | Tennessee Titans | |
| 83 | DK Metcalf | Seattle Seahawks | |
| 84 | Drew Lock | Seattle Seahawks | |
| 85 | Tyler Lockett | Seattle Seahawks | |
| 86 | Mike Williams | Los Angeles Chargers | |
| 87 | Justin Herbert | Los Angeles Chargers | |
| 88 | Austin Ekeler | Los Angeles Chargers | |
| 89 | Justin Jefferson | Minnesota Vikings | |
| 90 | Kirk Cousins | Minnesota Vikings | |
| 91 | Dalvin Cook | Minnesota Vikings | |
| 92 | Diontae Johnson | Pittsburgh Steelers | |
| 93 | Mitchell Trubisky | Pittsburgh Steelers | |
| 94 | Najee Harris | Pittsburgh Steelers | |
| 95 | Terry McLaurin | Washington Commanders | |
| 96 | Carson Wentz | Washington Commanders | |
| 97 | Antonio Gibson | Washington Commanders | |
| 98 | Elijah Moore | New York Jets | |
| 99 | Zach Wilson | New York Jets | |
| 100 | Michael Carter | New York Jets | |
Rookie Premiere Materials Autos
| | | | |
| --- | --- | --- | --- |
| # | Player | Team | |
| 201 | Kenny Pickett | Pittsburgh Steelers | RC |
| 202 | Matt Corral | Carolina Panthers | RC |
| 203 | Malik Willis | Tennessee Titans | RC |
| 204 | Desmond Ridder | Atlanta Falcons | RC |
| 206 | Garrett Wilson | New York Jets | RC |
| 207 | Drake London | Atlanta Falcons | RC |
| 208 | Jameson Williams | Detroit Lions | RC |
| 209 | Chris Olave | New Orleans Saints | RC |
| 210 | Jahan Dotson | Washington Commanders | RC |
| 211 | Kyle Hamilton | Baltimore Ravens | RC |
| 212 | Treylon Burks | Tennessee Titans | RC |
| 213 | Aidan Hutchinson | Detroit Lions | RC |
| 214 | Breece Hall | New York Jets | RC |
| 216 | Isaiah Spiller | Los Angeles Chargers | RC |
| 217 | John Metchie III | Houston Texans | RC |
| 218 | Kenneth Walker III | Seattle Seahawks | RC |
| 219 | Christian Watson | Green Bay Packers | RC |
| 220 | Wan'Dale Robinson | New York Giants | RC |
| 221 | Alec Pierce | Indianapolis Colts | RC |
| 222 | Tyquan Thornton | New England Patriots | RC |
| 224 | Skyy Moore | Kansas City Chiefs | RC |
| 225 | Travon Walker | Jacksonville Jaguars | RC |
| 226 | Tyrion Davis-Price | San Francisco 49ers | RC |
| 227 | Jalen Tolbert | Dallas Cowboys | RC |
| 228 | Ahmad "Sauce" Gardner | New York Jets | RC |
| 229 | Bailey Zappe | New England Patriots | RC |
| 230 | Velus Jones Jr. | Chicago Bears | RC |
| 231 | Brian Robinson Jr. | Washington Commanders | RC |
| 232 | David Bell | Cleveland Browns | RC |
| 233 | Danny Gray | San Francisco 49ers | RC |
| 234 | Zamir White | Las Vegas Raiders | RC |
| 235 | Romeo Doubs | Green Bay Packers | RC |
| 236 | Calvin Austin III | Pittsburgh Steelers | RC |
| 237 | Trey McBride | Arizona Cardinals | RC |
| 238 | Carson Strong | Philadelphia Eagles | RC |
| 239 | Erik Ezukanma | Miami Dolphins | RC |
| 240 | Dameon Pierce | Houston Texans | RC |
| 241 | Pierre Strong Jr. | New England Patriots | RC |
| 242 | Hassan Haskins | Tennessee Titans | RC |
Rookie Premiere Materials Autos Five
| | | | |
| --- | --- | --- | --- |
| # | Player | Team | |
| 201 | Kenny Pickett | Pittsburgh Steelers | RC |
| 202 | Matt Corral | Carolina Panthers | RC |
| 203 | Malik Willis | Tennessee Titans | RC |
| 204 | Desmond Ridder | Atlanta Falcons | RC |
| 205 | Sam Howell | Washington Commanders | RC |
| 206 | Garrett Wilson | New York Jets | RC |
| 207 | Drake London | Atlanta Falcons | RC |
| 208 | Jameson Williams | Detroit Lions | RC |
| 209 | Chris Olave | New Orleans Saints | RC |
| 210 | Jahan Dotson | Washington Commanders | RC |
| 211 | Kyle Hamilton | Baltimore Ravens | RC |
| 212 | Treylon Burks | Tennessee Titans | RC |
| 213 | Aidan Hutchinson | Detroit Lions | RC |
| 214 | Breece Hall | New York Jets | RC |
| 215 | James Cook | Buffalo Bills | RC |
| 216 | Isaiah Spiller | Los Angeles Chargers | RC |
| 217 | John Metchie III | Houston Texans | RC |
| 218 | Kenneth Walker III | Seattle Seahawks | RC |
| 219 | Christian Watson | Green Bay Packers | RC |
| 220 | Wan'Dale Robinson | New York Giants | RC |
| 221 | Alec Pierce | Indianapolis Colts | RC |
| 222 | Tyquan Thornton | New England Patriots | RC |
| 223 | George Pickens | Pittsburgh Steelers | RC |
| 224 | Skyy Moore | Kansas City Chiefs | RC |
| 225 | Travon Walker | Jacksonville Jaguars | RC |
| 226 | Tyrion Davis-Price | San Francisco 49ers | RC |
| 227 | Jalen Tolbert | Dallas Cowboys | RC |
| 228 | Ahmad "Sauce" Gardner | New York Jets | RC |
Rookie Premiere Materials Autos Jumbo
| | | | |
| --- | --- | --- | --- |
| # | Player | Team | |
| 201 | Kenny Pickett | Pittsburgh Steelers | RC |
| 202 | Matt Corral | Carolina Panthers | RC |
| 203 | Malik Willis | Tennessee Titans | RC |
| 204 | Desmond Ridder | Atlanta Falcons | RC |
| 205 | Sam Howell | Washington Commanders | RC |
| 206 | Garrett Wilson | New York Jets | RC |
| 207 | Drake London | Atlanta Falcons | RC |
| 208 | Jameson Williams | Detroit Lions | RC |
| 209 | Chris Olave | New Orleans Saints | RC |
| 210 | Jahan Dotson | Washington Commanders | RC |
| 211 | Kyle Hamilton | Baltimore Ravens | RC |
| 212 | Treylon Burks | Tennessee Titans | RC |
| 213 | Aidan Hutchinson | Detroit Lions | RC |
| 214 | Breece Hall | New York Jets | RC |
| 215 | James Cook | Buffalo Bills | RC |
| 216 | Isaiah Spiller | Los Angeles Chargers | RC |
| 217 | John Metchie III | Houston Texans | RC |
| 218 | Kenneth Walker III | Seattle Seahawks | RC |
| 219 | Christian Watson | Green Bay Packers | RC |
| 220 | Wan'Dale Robinson | New York Giants | RC |
| 221 | Alec Pierce | Indianapolis Colts | RC |
| 222 | Tyquan Thornton | New England Patriots | RC |
| 223 | George Pickens | Pittsburgh Steelers | RC |
| 224 | Skyy Moore | Kansas City Chiefs | RC |
| 225 | Travon Walker | Jacksonville Jaguars | RC |
| 226 | Tyrion Davis-Price | San Francisco 49ers | RC |
| 227 | Jalen Tolbert | Dallas Cowboys | RC |
| 228 | Ahmad "Sauce" Gardner | New York Jets | RC |
| 229 | Bailey Zappe | New England Patriots | RC |
| 230 | Velus Jones Jr. | Chicago Bears | RC |
Rookie Premiere Materials Autos Quad
| | | | |
| --- | --- | --- | --- |
| # | Player | Team | |
| 201 | Kenny Pickett | Pittsburgh Steelers | RC |
| 202 | Matt Corral | Carolina Panthers | RC |
| 203 | Malik Willis | Tennessee Titans | RC |
| 204 | Desmond Ridder | Atlanta Falcons | RC |
| 205 | Sam Howell | Washington Commanders | RC |
| 206 | Garrett Wilson | New York Jets | RC |
| 207 | Drake London | Atlanta Falcons | RC |
| 208 | Jameson Williams | Detroit Lions | RC |
| 209 | Chris Olave | New Orleans Saints | RC |
| 210 | Jahan Dotson | Washington Commanders | RC |
| 211 | Kyle Hamilton | Baltimore Ravens | RC |
| 212 | Treylon Burks | Tennessee Titans | RC |
| 213 | Aidan Hutchinson | Detroit Lions | RC |
| 214 | Breece Hall | New York Jets | RC |
| 216 | Isaiah Spiller | Los Angeles Chargers | RC |
| 217 | John Metchie III | Houston Texans | RC |
| 218 | Kenneth Walker III | Seattle Seahawks | RC |
| 219 | Christian Watson | Green Bay Packers | RC |
| 220 | Wan'Dale Robinson | New York Giants | RC |
| 221 | Alec Pierce | Indianapolis Colts | RC |
| 222 | Tyquan Thornton | New England Patriots | RC |
| 223 | George Pickens | Pittsburgh Steelers | RC |
| 224 | Skyy Moore | Kansas City Chiefs | RC |
| 225 | Travon Walker | Jacksonville Jaguars | RC |
| 226 | Tyrion Davis-Price | San Francisco 49ers | RC |
| 227 | Jalen Tolbert | Dallas Cowboys | RC |
| 228 | Ahmad "Sauce" Gardner | New York Jets | RC |
| 229 | Bailey Zappe | New England Patriots | RC |
| 230 | Velus Jones Jr. | Chicago Bears | RC |
Signature Rookies
| | | | |
| --- | --- | --- | --- |
| # | Player | Team | |
| 101 | Kenny Pickett | Pittsburgh Steelers | RC |
| 102 | Matt Corral | Carolina Panthers | RC |
| 103 | Malik Willis | Tennessee Titans | RC |
| 104 | Desmond Ridder | Atlanta Falcons | RC |
| 107 | Drake London | Atlanta Falcons | RC |
| 108 | Jameson Williams | Detroit Lions | RC |
| 109 | Chris Olave | New Orleans Saints | RC |
| 110 | Jahan Dotson | Washington Commanders | RC |
| 111 | Carson Strong | Philadelphia Eagles | RC |
| 112 | Treylon Burks | Tennessee Titans | RC |
| 113 | Aidan Hutchinson | Detroit Lions | RC |
| 114 | Breece Hall | New York Jets | RC |
| 116 | Isaiah Spiller | Los Angeles Chargers | RC |
| 117 | John Metchie III | Houston Texans | RC |
| 118 | Kenneth Walker III | Seattle Seahawks | RC |
| 119 | Christian Watson | Green Bay Packers | RC |
| 120 | Wan'Dale Robinson | New York Giants | RC |
| 121 | Alec Pierce | Indianapolis Colts | RC |
| 122 | Tyquan Thornton | New England Patriots | RC |
| 124 | Skyy Moore | Kansas City Chiefs | RC |
| 126 | Tyrion Davis-Price | San Francisco 49ers | RC |
| 127 | Brian Robinson Jr. | Washington Commanders | RC |
| 128 | Ahmad "Sauce" Gardner | New York Jets | RC |
| 129 | Bailey Zappe | New England Patriots | RC |
| 130 | Velus Jones Jr. | Chicago Bears | RC |
| 131 | Jalen Tolbert | Dallas Cowboys | RC |
| 132 | David Bell | Cleveland Browns | RC |
| 133 | Danny Gray | San Francisco 49ers | RC |
| 134 | Zamir White | Las Vegas Raiders | RC |
| 135 | Romeo Doubs | Green Bay Packers | RC |
| 136 | Calvin Austin III | Pittsburgh Steelers | RC |
| 137 | Trey McBride | Arizona Cardinals | RC |
| 138 | Kyle Hamilton | Baltimore Ravens | RC |
| 139 | Erik Ezukanma | Miami Dolphins | RC |
| 140 | Dameon Pierce | Houston Texans | RC |
| 141 | Pierre Strong Jr. | New England Patriots | RC |
| 142 | Hassan Haskins | Tennessee Titans | RC |
| 143 | Alontae Taylor | New Orleans Saints | RC |
| 145 | Arnold Ebiketie | Atlanta Falcons | RC |
| 149 | Bryan Cook | Kansas City Chiefs | RC |
| 150 | Cam Taylor-Britt | Cincinnati Bengals | RC |
| 151 | Chad Muma | Jacksonville Jaguars | RC |
| 152 | Channing Tindall | Miami Dolphins | RC |
| 153 | Charleston Rambo | Carolina Panthers | RC |
| 154 | Christian Harris | Houston Texans | RC |
| 155 | David Ojabo | Baltimore Ravens | RC |
| 157 | DeMarvin Leal | Pittsburgh Steelers | RC |
| 158 | Derek Stingley Jr. | Houston Texans | RC |
| 160 | Devonte Wyatt | Green Bay Packers | RC |
| 163 | Greg Dulcich | Denver Broncos | RC |
| 164 | Isaiah Likely | Baltimore Ravens | RC |
| 165 | Cole Strange | New England Patriots | RC |
| 166 | Jalen Pitre | Houston Texans | RC |
| 167 | Jaquan Brisker | Chicago Bears | RC |
| 168 | Jelani Woods | Indianapolis Colts | RC |
| 169 | Jeremy Ruckert | New York Jets | RC |
| 171 | Jerome Ford | Cleveland Browns | RC |
| 172 | Jordan Davis | Philadelphia Eagles | RC |
| 174 | Justyn Ross | Kansas City Chiefs | RC |
| 176 | Kayvon Thibodeaux | New York Giants | RC |
| 178 | Kennedy Brooks | Philadelphia Eagles | RC |
| 179 | Khalil Shakir | Buffalo Bills | RC |
| 180 | Kyle Philips | Tennessee Titans | RC |
| 181 | Kyler Gordon | Chicago Bears | RC |
| 182 | Kyren Williams | Los Angeles Rams | RC |
| 183 | Leo Chenal | Kansas City Chiefs | RC |
| 184 | Lewis Cine | Minnesota Vikings | RC |
| 185 | Logan Hall | Tampa Bay Buccaneers | RC |
| 187 | Nakobe Dean | Philadelphia Eagles | RC |
| 189 | Phidarian Mathis | Washington Commanders | RC |
| 191 | Rachaad White | Tampa Bay Buccaneers | RC |
| 192 | Roger McCreary | Tennessee Titans | RC |
| 193 | Sam Williams | Dallas Cowboys | RC |
| 194 | Snoop Conner | Jacksonville Jaguars | RC |
| 195 | Trent McDuffie | Kansas City Chiefs | RC |
| 196 | Troy Andersen | Atlanta Falcons | RC |
| 197 | Ty Chandler | Minnesota Vikings | RC |
| 198 | Tyler Allgeier | Atlanta Falcons | RC |
| 199 | Tyler Badie | Baltimore Ravens | RC |
Signature Rookies Green Waves
| | | | |
| --- | --- | --- | --- |
| # | Player | Team | |
| 106 | Garrett Wilson | New York Jets | RC |
Signature Rookies Red Squares
| | | | |
| --- | --- | --- | --- |
| # | Player | Team | |
| 123 | George Pickens | Pittsburgh Steelers | RC |
| 125 | Travon Walker | Jacksonville Jaguars | RC |
| 177 | Keaontay Ingram | Arizona Cardinals | RC |
| 200 | Zonovan Knight | New York Jets | RC |
Rookie Premiere Materials Autos Spectrum
| | | | |
| --- | --- | --- | --- |
| # | Player | Team | |
| 205 | Sam Howell | Washington Commanders | RC |
| 215 | James Cook | Buffalo Bills | RC |
Rookie Premiere Materials Autos Shield
| | | | |
| --- | --- | --- | --- |
| # | Player | Team | |
| 223 | George Pickens | Pittsburgh Steelers | RC |
Rookie Premiere Materials Autos Quad Spectrum
| | | | |
| --- | --- | --- | --- |
| # | Player | Team | |
| 215 | James Cook | Buffalo Bills | RC |
Absolute Legends Signatures
| | | | |
| --- | --- | --- | --- |
| # | Player | Team | |
| 1 | Mason Crosby | Green Bay Packers | |
| 2 | Calais Campbell | Baltimore Ravens | |
| 3 | Jalen Hurts | Philadelphia Eagles | |
| 4 | Jonathan Taylor | Indianapolis Colts | |
| 6 | Noah Fant | Seattle Seahawks | |
| 8 | Jonathan Allen | Washington Commanders | |
| 10 | Derrick Johnson | Kansas City Chiefs | |
| 12 | Carson Wentz | Washington Commanders | |
| 14 | Dallas Goedert | Philadelphia Eagles | |
| 15 | Courtland Sutton | Denver Broncos | |
| 16 | Anquan Boldin | Arizona Cardinals | |
| 19 | Leighton Vander Esch | Dallas Cowboys | |
| 20 | D'Andre Swift | Detroit Lions | |
| 21 | James Harrison | Pittsburgh Steelers | |
| 22 | Patrick Willis | San Francisco 49ers | |
| 23 | Reggie Wayne | Indianapolis Colts | |
| 25 | Kam Chancellor | Seattle Seahawks | |
Base Signatures
| | | | |
| --- | --- | --- | --- |
| # | Player | Team | |
| 1 | Cordarrelle Patterson | Atlanta Falcons | |
| 3 | Marcus Mariota | Atlanta Falcons | |
| 4 | Brandin Cooks | Houston Texans | |
| 5 | Davis Mills | Houston Texans | |
| 12 | Javonte Williams | Denver Broncos | |
| 14 | Darnell Mooney | Chicago Bears | |
| 16 | David Montgomery | Chicago Bears | |
| 22 | Dalton Schultz | Dallas Cowboys | |
| 23 | Micah Parsons | Dallas Cowboys | |
| 27 | DJ Moore | Carolina Panthers | |
| 29 | Christian McCaffrey | Carolina Panthers | |
| 30 | Michael Pittman Jr. | Indianapolis Colts | |
| 31 | Matt Ryan | Indianapolis Colts | |
| 32 | Jonathan Taylor | Indianapolis Colts | |
| 34 | Matthew Stafford | Los Angeles Rams | |
| 35 | Cam Akers | Los Angeles Rams | |
| 39 | Nick Bolton | Kansas City Chiefs | |
| 40 | T.J. Hockenson | Detroit Lions | |
| 44 | Joe Burrow | Cincinnati Bengals | |
| 46 | Kadarius Toney | New York Giants | |
| 47 | Daniel Jones | New York Giants | |
| 49 | Tyreek Hill | Miami Dolphins | |
| 51 | Jaylen Waddle | Miami Dolphins | |
| 55 | Christian Kirk | Jacksonville Jaguars | |
| 57 | James Robinson | Jacksonville Jaguars | |
| 59 | Trey Lance | San Francisco 49ers | |
| 60 | Nick Bosa | San Francisco 49ers | |
| 64 | Josh Jacobs | Las Vegas Raiders | |
| 72 | Jalen Hurts | Philadelphia Eagles | |
| 73 | Miles Sanders | Philadelphia Eagles | |
| 74 | Mac Jones | New England Patriots | |
| 75 | Damien Harris | New England Patriots | |
| 76 | Devin McCourty | New England Patriots | |
| 80 | A.J. Brown | Philadelphia Eagles | |
| 81 | Ryan Tannehill | Tennessee Titans | |
| 82 | Derrick Henry | Tennessee Titans | |
| 84 | Drew Lock | Seattle Seahawks | |
| 87 | Justin Herbert | Los Angeles Chargers | |
| 89 | Justin Jefferson | Minnesota Vikings | |
| 92 | Diontae Johnson | Pittsburgh Steelers | |
| 93 | Mitchell Trubisky | Pittsburgh Steelers | |
| 95 | Terry McLaurin | Washington Commanders | |
| 96 | Carson Wentz | Washington Commanders | |
| 97 | Antonio Gibson | Washington Commanders | |
| 98 | Elijah Moore | New York Jets | |
| 99 | Zach Wilson | New York Jets | |
| 100 | Michael Carter | New York Jets | |
Tools of the Trade Materials Triple Autos
| | | | |
| --- | --- | --- | --- |
| # | Player | Team | |
| 2 | Davis Mills | Houston Texans | |
| 3 | Matthew Stafford | Los Angeles Rams | |
| 4 | Ryan Tannehill | Tennessee Titans | |
| 6 | Carson Wentz | Washington Commanders | |
| 7 | Trey Lance | San Francisco 49ers | |
| 8 | Dalton Schultz | Dallas Cowboys | |
| 11 | Tyler Boyd | Cincinnati Bengals | |
| 12 | Rondale Moore | Arizona Cardinals | |
| 15 | Courtland Sutton | Denver Broncos | |
| 16 | Michael Pittman Jr. | Indianapolis Colts | |
| 17 | Tyreek Hill | Miami Dolphins | |
| 18 | DJ Moore | Carolina Panthers | |
| 21 | Jonathan Taylor | Indianapolis Colts | |
| 23 | Cam Akers | Los Angeles Rams | |
| 25 | Josh Jacobs | Las Vegas Raiders | |
| 26 | AJ Dillon | Green Bay Packers | |
| 27 | Javonte Williams | Denver Broncos | |
| 28 | James Robinson | Jacksonville Jaguars | |
| 30 | Kareem Hunt | Cleveland Browns | |
Tools of the Trade Materials Double Autos
| | | | |
| --- | --- | --- | --- |
| # | Player | Team | |
| 1 | Justin Herbert | Los Angeles Chargers | |
| 5 | Marcus Mariota | Atlanta Falcons | |
| 6 | Jalen Hurts | Philadelphia Eagles | |
| 7 | Jameis Winston | New Orleans Saints | |
| 8 | Zach Wilson | New York Jets | |
| 10 | Matt Ryan | Indianapolis Colts | |
| 11 | Mac Jones | New England Patriots | |
| 12 | Daniel Jones | New York Giants | |
| 13 | Hunter Henry | New England Patriots | |
| 14 | Cordarrelle Patterson | Atlanta Falcons | |
| 16 | T.J. Hockenson | Detroit Lions | |
| 17 | Zach Ertz | Arizona Cardinals | |
| 18 | Dawson Knox | Buffalo Bills | |
| 19 | Mike Gesicki | Miami Dolphins | |
| 25 | Antonio Gibson | Washington Commanders | |
| 27 | Josh Jacobs | Las Vegas Raiders | |
| 28 | Michael Carter | New York Jets | |
| 29 | Eli Mitchell | San Francisco 49ers | |
| 32 | Damien Harris | New England Patriots | |
| 33 | Miles Sanders | Philadelphia Eagles | |
| 35 | Alexander Mattison | Minnesota Vikings | |
| 36 | Jaylen Waddle | Miami Dolphins | |
| 37 | Tee Higgins | Cincinnati Bengals | |
| 38 | Chris Godwin | Tampa Bay Buccaneers | |
| 39 | Elijah Moore | New York Jets | |
| 40 | Amon-Ra St. Brown | Detroit Lions | |
| 43 | Diontae Johnson | Pittsburgh Steelers | |
| 44 | Michael Gallup | Dallas Cowboys | |
| 45 | Gabriel Davis | Buffalo Bills | |
| 46 | Jakobi Meyers | New England Patriots | |
| 48 | Darnell Mooney | Chicago Bears | |
Base Signatures Black Galaxy
| | | | |
| --- | --- | --- | --- |
| # | Player | Team | |
| 9 | James Conner | Arizona Cardinals | |
| 28 | Robbie Anderson | Carolina Panthers | |
| 42 | D'Andre Swift | Detroit Lions | |
| 50 | Tua Tagovailoa | Miami Dolphins | |
| 53 | Jameis Winston | New Orleans Saints | |
| 69 | Deshaun Watson | Cleveland Browns | |
| 90 | Kirk Cousins | Minnesota Vikings | |
Tools of the Trade Materials Double Autos Prime
| | | | |
| --- | --- | --- | --- |
| # | Player | Team | |
| 3 | Derek Carr | Las Vegas Raiders | |
| 4 | Kirk Cousins | Minnesota Vikings | |
| 20 | Tyler Higbee | Los Angeles Rams | |
| 22 | D'Andre Swift | Detroit Lions | |
| 30 | James Conner | Arizona Cardinals | |
| 41 | Jerry Jeudy | Denver Broncos | |
| 47 | Hunter Renfrow | Las Vegas Raiders | |
| 49 | Robert Woods | Tennessee Titans | |
| 50 | Mike Williams | Los Angeles Chargers | |
Spectrum Signatures
| | | | |
| --- | --- | --- | --- |
| # | Player | Team | |
| 1 | Justin Jefferson | Minnesota Vikings | |
| 2 | Devin Duvernay | Baltimore Ravens | |
| 3 | Garrison Hearst | San Francisco 49ers | |
| 5 | Maxx Crosby | Las Vegas Raiders | |
| 6 | Matthew Slater | New England Patriots | |
| 7 | Curtis Samuel | Washington Commanders | |
| 8 | Christian Kirk | Jacksonville Jaguars | |
| 9 | Dalton Schultz | Dallas Cowboys | |
| 10 | AJ Dillon | Green Bay Packers | |
| 11 | Cam Akers | Los Angeles Rams | |
| 12 | Derwin James Jr. | Los Angeles Chargers | |
| 13 | Darius Slayton | New York Giants | |
| 14 | Michael Gallup | Dallas Cowboys | |
| 15 | Chris Godwin | Tampa Bay Buccaneers | |
| 18 | Miles Sanders | Philadelphia Eagles | |
| 19 | Minkah Fitzpatrick | Pittsburgh Steelers | |
| 20 | Corey Davis | New York Jets | |
| 21 | Joe Thomas | Cleveland Browns | |
| 22 | DeMarcus Ware | Dallas Cowboys | |
| 23 | Chris Johnson | Tennessee Titans | |
| 24 | Torry Holt | Los Angeles Rams | |
Signature Standouts
| | | | |
| --- | --- | --- | --- |
| # | Player | Team | |
| 1 | Hunter Henry | New England Patriots | |
| 2 | Earl Campbell | Tennessee Titans | |
| 3 | Frank Gore | San Francisco 49ers | |
| 4 | Marques Colston | New Orleans Saints | |
| 5 | J.K. Dobbins | Baltimore Ravens | |
| 6 | Champ Bailey | Denver Broncos | |
| 7 | Jamal Anderson | Atlanta Falcons | |
| 8 | Jamaal Charles | Kansas City Chiefs | |
| 9 | Joe Horn | New Orleans Saints | |
| 10 | Donovan McNabb | Philadelphia Eagles | |
| 12 | A.J. Brown | Philadelphia Eagles | |
| 13 | James Robinson | Jacksonville Jaguars | |
| 14 | Adam Vinatieri | New England Patriots | |
| 15 | Herman Moore | Detroit Lions | |
| 16 | Harrison Butker | Kansas City Chiefs | |
| 17 | Devin White | Tampa Bay Buccaneers | |
| 18 | Brandin Cooks | Houston Texans | |
| 19 | Kirk Cousins | Minnesota Vikings | |
| 20 | Michael Vick | Atlanta Falcons | |
Absolute Legends Signatures Gold
| | | | |
| --- | --- | --- | --- |
| # | Player | Team | |
| 17 | Mike Williams | Los Angeles Chargers | |
Base Signatures Gold Stars
| | | | |
| --- | --- | --- | --- |
| # | Player | Team | |
| 26 | Dawson Knox | Buffalo Bills | |
| 71 | DeVonta Smith | Philadelphia Eagles | |
| 86 | Mike Williams | Los Angeles Chargers | |
Tools of the Trade Materials Triple Autos Prime
| | | | |
| --- | --- | --- | --- |
| # | Player | Team | |
| 9 | David Montgomery | Chicago Bears | |
| 10 | David Njoku | Cleveland Browns | |
| 22 | Austin Ekeler | Los Angeles Chargers | |
| 24 | J.K. Dobbins | Baltimore Ravens | |
| 29 | Alex Smith | Kansas City Chiefs | |
Tools of the Trade Materials Triple Autos Platinum
| | | | |
| --- | --- | --- | --- |
| # | Player | Team | |
| 13 | Adam Thielen | Minnesota Vikings | |
| 19 | DeVonta Smith | Philadelphia Eagles | |
Spectrum Signatures Red
| | | | |
| --- | --- | --- | --- |
| # | Player | Team | |
| 16 | David Njoku | Cleveland Browns | |
| 17 | Jordyn Brooks | Seattle Seahawks | |
Historical Duals Gold
| | | | |
| --- | --- | --- | --- |
| # | Player | Team | |
| 10 | Mike Alstott | Tampa Bay Buccaneers | |
| 10 | John Lynch | Tampa Bay Buccaneers | |
Iconic Ink
| | | | |
| --- | --- | --- | --- |
| # | Player | Team | |
| 1 | Rex Burkhead | New England Patriots | |
| 2 | Greg Lloyd | Pittsburgh Steelers | |
| 4 | Mark Rypien | Washington Commanders | |
| 5 | Mike Alstott | Tampa Bay Buccaneers | |
| 6 | Jonathan Ogden | Baltimore Ravens | |
| 7 | Doug Williams | Washington Commanders | |
| 8 | Dave Krieg | Seattle Seahawks | |
| 9 | Mark Duper | Miami Dolphins | |
| 10 | Aeneas Williams | Arizona Cardinals | |
| 11 | Mercury Morris | Miami Dolphins | |
| 12 | Jake Plummer | Arizona Cardinals | |
| 13 | Bob Griese | Miami Dolphins | |
| 14 | Eli Manning | New York Giants | |
| 15 | Keyshawn Johnson | New York Jets | |
| 17 | Carson Palmer | Cincinnati Bengals | |
| 18 | Drew Pearson | Dallas Cowboys | |
| 19 | Bo Jackson | Las Vegas Raiders | |
Historical Duals
| | | | |
| --- | --- | --- | --- |
| # | Player | Team | |
| 1 | Henry Ellard | Los Angeles Rams | |
| 1 | Flipper Anderson | Los Angeles Rams | |
| 2 | Jeff George | Atlanta Falcons | |
| 2 | Andre Rison | Atlanta Falcons | |
| 3 | Roy Williams | Dallas Cowboys | |
| 3 | Darren Woodson | Dallas Cowboys | |
| 7 | Ken Houston | Tennessee Titans | |
| 7 | Elvin Bethea | Tennessee Titans | |
| 8 | Cris Carter | Minnesota Vikings | |
| 8 | Robert Smith | Minnesota Vikings | |
| 9 | Pepper Johnson | New York Giants | |
| 9 | Harry Carson | New York Giants | |
Iconic Ink Orange
| | | | |
| --- | --- | --- | --- |
| # | Player | Team | |
| 20 | Joe Montana | San Francisco 49ers | |
Signature Rookies Spectrum
| | | | |
| --- | --- | --- | --- |
| # | Player | Team | |
| 148 | Brian Asamoah II | Minnesota Vikings | RC |
Signature Rookies Orange Mosaic
| | | | |
| --- | --- | --- | --- |
| # | Player | Team | |
| 146 | Bo Melton | Seattle Seahawks | RC |
Signature Rookies Blue Diamonds
| | | | |
| --- | --- | --- | --- |
| # | Player | Team | |
| 190 | Quay Walker | Green Bay Packers | RC |
Absolute Legends Signatures Red
| | | | |
| --- | --- | --- | --- |
| # | Player | Team | |
| 9 | DeMarcus Lawrence | Dallas Cowboys | |
| 24 | Jason Witten | Dallas Cowboys | |
Iconic Ink Red
| | | | |
| --- | --- | --- | --- |
| # | Player | Team | |
| 16 | Bruce Matthews | Tennessee Titans | |
Spectrum Signatures Green
| | | | |
| --- | --- | --- | --- |
| # | Player | Team | |
| 25 | Dwight Freeney | Indianapolis Colts | |
Signature Standouts Black
| | | | |
| --- | --- | --- | --- |
| # | Player | Team | |
| 11 | Robert Quinn | Chicago Bears | |
Absolute Rookie Materials
| | | | |
| --- | --- | --- | --- |
| # | Player | Team | |
| 1 | Kenny Pickett | Pittsburgh Steelers | RC |
| 2 | Matt Corral | Carolina Panthers | RC |
| 3 | Malik Willis | Tennessee Titans | RC |
| 4 | Desmond Ridder | Atlanta Falcons | RC |
| 5 | Sam Howell | Washington Commanders | RC |
| 6 | Garrett Wilson | New York Jets | RC |
| 7 | Drake London | Atlanta Falcons | RC |
| 8 | Jameson Williams | Detroit Lions | RC |
| 9 | Chris Olave | New Orleans Saints | RC |
| 10 | Jahan Dotson | Washington Commanders | RC |
| 11 | Carson Strong | Philadelphia Eagles | RC |
| 12 | Treylon Burks | Tennessee Titans | RC |
| 13 | Aidan Hutchinson | Detroit Lions | RC |
| 14 | Breece Hall | New York Jets | RC |
| 15 | James Cook | Buffalo Bills | RC |
| 16 | Isaiah Spiller | Los Angeles Chargers | RC |
| 17 | John Metchie III | Houston Texans | RC |
| 18 | Kenneth Walker III | Seattle Seahawks | RC |
| 19 | Christian Watson | Green Bay Packers | RC |
| 20 | Wan'Dale Robinson | New York Giants | RC |
| 21 | Alec Pierce | Indianapolis Colts | RC |
| 22 | Tyquan Thornton | New England Patriots | RC |
| 23 | George Pickens | Pittsburgh Steelers | RC |
| 24 | Skyy Moore | Kansas City Chiefs | RC |
| 25 | Travon Walker | Jacksonville Jaguars | RC |
| 26 | Tyrion Davis-Price | San Francisco 49ers | RC |
| 27 | Brian Robinson Jr. | Washington Commanders | RC |
| 28 | Ahmad "Sauce" Gardner | New York Jets | RC |
| 29 | Bailey Zappe | New England Patriots | RC |
| 30 | Velus Jones Jr. | Chicago Bears | RC |
| 31 | Jalen Tolbert | Dallas Cowboys | RC |
| 32 | David Bell | Cleveland Browns | RC |
| 33 | Danny Gray | San Francisco 49ers | RC |
| 34 | Zamir White | Las Vegas Raiders | RC |
| 35 | Romeo Doubs | Green Bay Packers | RC |
| 36 | Calvin Austin III | Pittsburgh Steelers | RC |
| 37 | Trey McBride | Arizona Cardinals | RC |
| 38 | Kyle Hamilton | Baltimore Ravens | RC |
| 39 | Erik Ezukanma | Miami Dolphins | RC |
| 40 | Dameon Pierce | Houston Texans | RC |
| 41 | Pierre Strong Jr. | New England Patriots | RC |
| 42 | Hassan Haskins | Tennessee Titans | RC |
Jumbo Jersey Number
| | | | |
| --- | --- | --- | --- |
| # | Player | Team | |
| 1 | Kenny Pickett | Pittsburgh Steelers | |
| 2 | Matt Corral | Carolina Panthers | |
| 3 | Malik Willis | Tennessee Titans | |
| 4 | Desmond Ridder | Atlanta Falcons | |
| 5 | Sam Howell | Washington Commanders | |
| 6 | Garrett Wilson | New York Jets | |
| 7 | Drake London | Atlanta Falcons | |
| 8 | Jameson Williams | Detroit Lions | |
| 9 | Chris Olave | New Orleans Saints | |
| 10 | Jahan Dotson | Washington Commanders | |
| 11 | Treylon Burks | Tennessee Titans | |
| 12 | Aidan Hutchinson | Detroit Lions | |
| 13 | Breece Hall | New York Jets | |
| 14 | James Cook | Buffalo Bills | |
| 15 | Isaiah Spiller | Los Angeles Chargers | |
| 16 | John Metchie III | Houston Texans | |
| 17 | Kenneth Walker III | Seattle Seahawks | |
| 18 | Christian Watson | Green Bay Packers | |
| 19 | Wan'Dale Robinson | New York Giants | |
| 20 | Alec Pierce | Indianapolis Colts | |
| 21 | Tyquan Thornton | New England Patriots | |
| 22 | George Pickens | Pittsburgh Steelers | |
| 23 | Skyy Moore | Kansas City Chiefs | |
| 24 | Travon Walker | Jacksonville Jaguars | |
| 25 | Tyrion Davis-Price | San Francisco 49ers | |
| 26 | Brian Robinson Jr. | Washington Commanders | |
| 27 | Ahmad "Sauce" Gardner | New York Jets | |
| 28 | Bailey Zappe | New England Patriots | |
| 29 | Velus Jones Jr. | Chicago Bears | |
| 30 | Jalen Tolbert | Dallas Cowboys | |
| 31 | David Bell | Cleveland Browns | |
| 32 | Danny Gray | San Francisco 49ers | |
| 33 | Zamir White | Las Vegas Raiders | |
| 34 | Romeo Doubs | Green Bay Packers | |
| 35 | Calvin Austin III | Pittsburgh Steelers | |
| 36 | Trey McBride | Arizona Cardinals | |
| 37 | Kyle Hamilton | Baltimore Ravens | |
| 38 | Dameon Pierce | Houston Texans | |
| 39 | Pierre Strong Jr. | New England Patriots | |
| 40 | Hassan Haskins | Tennessee Titans | |
Rookie Force
| | | | |
| --- | --- | --- | --- |
| # | Player | Team | |
| 1 | Kenny Pickett | Pittsburgh Steelers | RC |
| 2 | Matt Corral | Carolina Panthers | RC |
| 3 | Malik Willis | Tennessee Titans | RC |
| 4 | Desmond Ridder | Atlanta Falcons | RC |
| 5 | Sam Howell | Washington Commanders | RC |
| 6 | Garrett Wilson | New York Jets | RC |
| 7 | Drake London | Atlanta Falcons | RC |
| 8 | Jameson Williams | Detroit Lions | RC |
| 9 | Chris Olave | New Orleans Saints | RC |
| 10 | Jahan Dotson | Washington Commanders | RC |
| 11 | Treylon Burks | Tennessee Titans | RC |
| 12 | Aidan Hutchinson | Detroit Lions | RC |
| 13 | Breece Hall | New York Jets | RC |
| 14 | James Cook | Buffalo Bills | RC |
| 15 | Isaiah Spiller | Los Angeles Chargers | RC |
| 16 | John Metchie III | Houston Texans | RC |
| 17 | Kenneth Walker III | Seattle Seahawks | RC |
| 18 | Christian Watson | Green Bay Packers | RC |
| 19 | Tyquan Thornton | New England Patriots | RC |
| 20 | George Pickens | Pittsburgh Steelers | RC |
| 21 | Skyy Moore | Kansas City Chiefs | RC |
| 22 | Travon Walker | Jacksonville Jaguars | RC |
| 23 | Ahmad "Sauce" Gardner | New York Jets | RC |
| 24 | Jalen Tolbert | Dallas Cowboys | RC |
| 25 | Trey McBride | Arizona Cardinals | RC |
| 26 | Kyle Hamilton | Baltimore Ravens | RC |
| 27 | Dameon Pierce | Houston Texans | RC |
| 28 | Hassan Haskins | Tennessee Titans | RC |
Team Tandem Materials
| | | | |
| --- | --- | --- | --- |
| # | Player | Team | |
| 1 | Drake London | Atlanta Falcons | |
| 1 | Desmond Ridder | Atlanta Falcons | |
| 2 | Jameson Williams | Detroit Lions | |
| 2 | Aidan Hutchinson | Detroit Lions | |
| 3 | Christian Watson | Green Bay Packers | |
| 3 | Romeo Doubs | Green Bay Packers | |
| 4 | John Metchie III | Houston Texans | |
| 4 | Dameon Pierce | Houston Texans | |
| 5 | Tyquan Thornton | New England Patriots | |
| 5 | Pierre Strong Jr. | New England Patriots | |
| 6 | Bailey Zappe | New England Patriots | |
| 6 | Mac Jones | New England Patriots | |
| 7 | Garrett Wilson | New York Jets | |
| 7 | Zach Wilson | New York Jets | |
| 8 | Breece Hall | New York Jets | |
| 8 | Michael Carter | New York Jets | |
| 9 | Ahmad "Sauce" Gardner | New York Jets | |
| 9 | Quinnen Williams | New York Jets | |
| 10 | Kenny Pickett | Pittsburgh Steelers | |
| 10 | George Pickens | Pittsburgh Steelers | |
| 11 | Kenny Pickett | Pittsburgh Steelers | |
| 11 | Calvin Austin III | Pittsburgh Steelers | |
| 12 | Danny Gray | San Francisco 49ers | |
| 12 | Brandon Aiyuk | San Francisco 49ers | |
| 13 | Tyrion Davis-Price | San Francisco 49ers | |
| 13 | Eli Mitchell | San Francisco 49ers | |
| 14 | Malik Willis | Tennessee Titans | |
| 14 | Treylon Burks | Tennessee Titans | |
| 15 | Malik Willis | Tennessee Titans | |
| 15 | Hassan Haskins | Tennessee Titans | |
| 16 | Jahan Dotson | Washington Commanders | |
| 16 | Sam Howell | Washington Commanders | |
| 17 | Sam Howell | Washington Commanders | |
| 17 | Brian Robinson Jr. | Washington Commanders | |
| 18 | Trey McBride | Arizona Cardinals | |
| 18 | Zach Ertz | Arizona Cardinals | |
| 19 | Kyle Hamilton | Baltimore Ravens | |
| 19 | Marlon Humphrey | Baltimore Ravens | |
| 20 | James Cook | Buffalo Bills | |
| 20 | Josh Allen | Buffalo Bills | |
| 21 | Matt Corral | Carolina Panthers | |
| 21 | DJ Moore | Carolina Panthers | |
| 22 | Velus Jones Jr. | Chicago Bears | |
| 22 | Justin Fields | Chicago Bears | |
| 23 | David Bell | Cleveland Browns | |
| 23 | Deshaun Watson | Cleveland Browns | |
| 24 | Jalen Tolbert | Dallas Cowboys | |
| 24 | Dak Prescott | Dallas Cowboys | |
| 25 | Alec Pierce | Indianapolis Colts | |
| 25 | Michael Pittman Jr. | Indianapolis Colts | |
| 26 | Travon Walker | Jacksonville Jaguars | |
| 26 | Trevor Lawrence | Jacksonville Jaguars | |
| 27 | Skyy Moore | Kansas City Chiefs | |
| 27 | Patrick Mahomes II | Kansas City Chiefs | |
| 28 | Josh Jacobs | Las Vegas Raiders | |
| 28 | Zamir White | Las Vegas Raiders | |
| 29 | Isaiah Spiller | Los Angeles Chargers | |
| 29 | Austin Ekeler | Los Angeles Chargers | |
| 30 | Jaylen Waddle | Miami Dolphins | |
| 30 | Erik Ezukanma | Miami Dolphins | |
| 31 | Chris Olave | New Orleans Saints | |
| 31 | Michael Thomas | New Orleans Saints | |
| 32 | Wan'Dale Robinson | New York Giants | |
| 32 | Kenny Golladay | New York Giants | |
| 33 | Jalen Hurts | Philadelphia Eagles | |
| 33 | Carson Strong | Philadelphia Eagles | |
| 34 | Kenneth Walker III | Seattle Seahawks | |
| 34 | Rashaad Penny | Seattle Seahawks | |
| 35 | Micah Parsons | Dallas Cowboys | |
| 35 | Trevon Diggs | Dallas Cowboys | |
| 36 | Russell Wilson | Denver Broncos | |
| 36 | Courtland Sutton | Denver Broncos | |
| 37 | Lamar Jackson | Baltimore Ravens | |
| 37 | Mark Andrews | Baltimore Ravens | |
| 38 | Ja'Marr Chase | Cincinnati Bengals | |
| 38 | Tee Higgins | Cincinnati Bengals | |
War Room Materials
| | | | |
| --- | --- | --- | --- |
| # | Player | Team | |
| 1 | Kenny Pickett | Pittsburgh Steelers | |
| 2 | Matt Corral | Carolina Panthers | |
| 3 | Malik Willis | Tennessee Titans | |
| 4 | Desmond Ridder | Atlanta Falcons | |
| 5 | Sam Howell | Washington Commanders | |
| 6 | Garrett Wilson | New York Jets | |
| 7 | Drake London | Atlanta Falcons | |
| 8 | Jameson Williams | Detroit Lions | |
| 9 | Chris Olave | New Orleans Saints | |
| 10 | Jahan Dotson | Washington Commanders | |
| 11 | Carson Strong | Philadelphia Eagles | |
| 12 | Treylon Burks | Tennessee Titans | |
| 13 | Aidan Hutchinson | Detroit Lions | |
| 14 | Breece Hall | New York Jets | |
| 15 | James Cook | Buffalo Bills | |
| 17 | John Metchie III | Houston Texans | |
| 18 | Kenneth Walker III | Seattle Seahawks | |
| 19 | Christian Watson | Green Bay Packers | |
| 24 | Skyy Moore | Kansas City Chiefs | |
| 25 | Travon Walker | Jacksonville Jaguars | |
| 28 | Ahmad "Sauce" Gardner | New York Jets | |
| 31 | Jalen Tolbert | Dallas Cowboys | |
| 34 | Zamir White | Las Vegas Raiders | |
| 38 | Kyle Hamilton | Baltimore Ravens | |
| 40 | Dameon Pierce | Houston Texans | |
Ground Hoggs Materials
| | | | |
| --- | --- | --- | --- |
| # | Player | Team | |
| 1 | Jonathan Taylor | Indianapolis Colts | |
| 2 | Najee Harris | Pittsburgh Steelers | |
| 3 | Javonte Williams | Denver Broncos | |
| 4 | Christian McCaffrey | Carolina Panthers | |
| 5 | D'Andre Swift | Detroit Lions | |
| 6 | Joe Mixon | Cincinnati Bengals | |
| 7 | Dalvin Cook | Minnesota Vikings | |
| 8 | Antonio Gibson | Washington Commanders | |
| 9 | Cam Akers | Los Angeles Rams | |
| 10 | Saquon Barkley | New York Giants | |
| 11 | Derrick Henry | Tennessee Titans | |
| 12 | David Montgomery | Chicago Bears | |
| 13 | Josh Jacobs | Las Vegas Raiders | |
| 14 | Aaron Jones | Green Bay Packers | |
| 15 | Tony Pollard | Dallas Cowboys | |
| 16 | Barry Sanders | Detroit Lions | |
| 17 | Marshall Faulk | Los Angeles Rams | |
| 18 | Thurman Thomas | Buffalo Bills | |
| 19 | Herschel Walker | Dallas Cowboys | |
| 20 | Terrell Davis | Denver Broncos | |
| 21 | Jamaal Charles | Kansas City Chiefs | |
| 22 | Fred Taylor | Jacksonville Jaguars | |
| 23 | Tiki Barber | New York Giants | |
| 24 | Jerome Bettis | Pittsburgh Steelers | |
| 25 | Eddie George | Tennessee Titans | |
| 26 | Breece Hall | New York Jets | |
| 27 | James Cook | Buffalo Bills | |
| 28 | Isaiah Spiller | Los Angeles Chargers | |
| 29 | Kenneth Walker III | Seattle Seahawks | |
| 30 | Dameon Pierce | Houston Texans | |
War Room Materials Gold
| | | | |
| --- | --- | --- | --- |
| # | Player | Team | |
| 16 | Isaiah Spiller | Los Angeles Chargers | |
| 20 | Wan'Dale Robinson | New York Giants | |
| 21 | Alec Pierce | Indianapolis Colts | |
| 22 | Tyquan Thornton | New England Patriots | |
| 23 | George Pickens | Pittsburgh Steelers | |
| 26 | Tyrion Davis-Price | San Francisco 49ers | |
| 27 | Brian Robinson Jr. | Washington Commanders | |
| 29 | Bailey Zappe | New England Patriots | |
| 30 | Velus Jones Jr. | Chicago Bears | |
| 32 | David Bell | Cleveland Browns | |
| 33 | Danny Gray | San Francisco 49ers | |
| 35 | Romeo Doubs | Green Bay Packers | |
| 36 | Calvin Austin III | Pittsburgh Steelers | |
| 37 | Trey McBride | Arizona Cardinals | |
| 39 | Erik Ezukanma | Miami Dolphins | |
| 41 | Pierre Strong Jr. | New England Patriots | |
| 42 | Hassan Haskins | Tennessee Titans | |
Show Stopper Materials
| | | | |
| --- | --- | --- | --- |
| # | Player | Team | |
| 1 | Patrick Mahomes II | Kansas City Chiefs | |
| 2 | Josh Allen | Buffalo Bills | |
| 3 | Joe Burrow | Cincinnati Bengals | |
| 4 | Ja'Marr Chase | Cincinnati Bengals | |
| 5 | Justin Jefferson | Minnesota Vikings | |
| 6 | Cooper Kupp | Los Angeles Rams | |
| 7 | Jonathan Taylor | Indianapolis Colts | |
| 8 | Derrick Henry | Tennessee Titans | |
| 9 | Alvin Kamara | New Orleans Saints | |
| 10 | Mark Andrews | Baltimore Ravens | |
Tools of the Trade Triple
| | | | |
| --- | --- | --- | --- |
| # | Player | Team | |
| 1 | Trevor Lawrence | Jacksonville Jaguars | |
| 2 | Davis Mills | Houston Texans | |
| 3 | Matthew Stafford | Los Angeles Rams | |
| 4 | Ryan Tannehill | Tennessee Titans | |
| 5 | Russell Wilson | Denver Broncos | |
| 6 | Carson Wentz | Washington Commanders | |
| 7 | Trey Lance | San Francisco 49ers | |
| 8 | Dalton Schultz | Dallas Cowboys | |
| 9 | David Montgomery | Chicago Bears | |
| 10 | David Njoku | Cleveland Browns | |
| 11 | Tyler Boyd | Cincinnati Bengals | |
| 12 | Rondale Moore | Arizona Cardinals | |
| 13 | Adam Thielen | Minnesota Vikings | |
| 14 | Chase Claypool | Pittsburgh Steelers | |
| 15 | Courtland Sutton | Denver Broncos | |
| 16 | Michael Pittman Jr. | Indianapolis Colts | |
| 17 | Tyreek Hill | Miami Dolphins | |
| 18 | DJ Moore | Carolina Panthers | |
| 19 | DeVonta Smith | Philadelphia Eagles | |
| 20 | Keenan Allen | Los Angeles Chargers | |
| 21 | Jonathan Taylor | Indianapolis Colts | |
| 22 | Austin Ekeler | Los Angeles Chargers | |
| 23 | Cam Akers | Los Angeles Rams | |
| 24 | J.K. Dobbins | Baltimore Ravens | |
| 25 | Josh Jacobs | Las Vegas Raiders | |
| 26 | AJ Dillon | Green Bay Packers | |
| 27 | Javonte Williams | Denver Broncos | |
| 28 | James Robinson | Jacksonville Jaguars | |
| 29 | Alex Smith | Kansas City Chiefs | |
| 30 | Kareem Hunt | Cleveland Browns | |
Absolute Heroes Memorabilia
| | | | |
| --- | --- | --- | --- |
| # | Player | Team | |
| 1 | Justin Herbert | Los Angeles Chargers | |
| 2 | Matthew Stafford | Los Angeles Rams | |
| 3 | Joe Burrow | Cincinnati Bengals | |
| 4 | Aaron Rodgers | Green Bay Packers | |
| 5 | Jalen Hurts | Philadelphia Eagles | |
| 6 | Trey Lance | San Francisco 49ers | |
| 7 | Tua Tagovailoa | Miami Dolphins | |
| 8 | Justin Fields | Chicago Bears | |
| 9 | Ryan Tannehill | Tennessee Titans | |
| 10 | Derek Carr | Las Vegas Raiders | |
| 11 | Ezekiel Elliott | Dallas Cowboys | |
| 12 | Nick Chubb | Cleveland Browns | |
| 13 | Austin Ekeler | Los Angeles Chargers | |
| 14 | Clyde Edwards-Helaire | Kansas City Chiefs | |
| 15 | James Robinson | Jacksonville Jaguars | |
| 16 | DJ Moore | Carolina Panthers | |
| 17 | Chris Godwin | Tampa Bay Buccaneers | |
| 18 | Jaylen Waddle | Miami Dolphins | |
| 19 | Tee Higgins | Cincinnati Bengals | |
| 20 | Mike Williams | Los Angeles Chargers | |
| 21 | Marquise Brown | Arizona Cardinals | |
| 22 | Brandin Cooks | Houston Texans | |
| 23 | George Kittle | San Francisco 49ers | |
| 24 | Mike Gesicki | Miami Dolphins | |
| 25 | Zach Ertz | Arizona Cardinals | |
| 26 | Roquan Smith | Chicago Bears | |
| 27 | Nick Bosa | San Francisco 49ers | |
| 28 | Myles Garrett | Cleveland Browns | |
| 29 | Jordyn Brooks | Seattle Seahawks | |
| 30 | Micah Parsons | Dallas Cowboys | |
Championship Fabric
| | | | |
| --- | --- | --- | --- |
| # | Player | Team | |
| 1 | Matthew Stafford | Los Angeles Rams | |
| 2 | Leonard Fournette | Tampa Bay Buccaneers | |
| 3 | Patrick Mahomes II | Kansas City Chiefs | |
| 4 | Sony Michel | New England Patriots | |
| 5 | Peyton Manning | Indianapolis Colts | |
| 6 | Russell Wilson | Seattle Seahawks | |
| 7 | Eli Manning | New York Giants | |
| 8 | Hines Ward | Pittsburgh Steelers | |
| 9 | Ray Lewis | Baltimore Ravens | |
| 10 | Von Miller | Denver Broncos | |
| 11 | Aaron Rodgers | Green Bay Packers | |
| 12 | Ronnie Lott | San Francisco 49ers | |
| 13 | Jordy Nelson | Green Bay Packers | |
| 14 | Kurt Warner | Los Angeles Rams | |
| 15 | Marcus Allen | Las Vegas Raiders | |
Tools of the Trade Double
| | | | |
| --- | --- | --- | --- |
| # | Player | Team | |
| 1 | Justin Herbert | Los Angeles Chargers | |
| 2 | Dak Prescott | Dallas Cowboys | |
| 3 | Derek Carr | Las Vegas Raiders | |
| 4 | Kirk Cousins | Minnesota Vikings | |
| 5 | Marcus Mariota | Atlanta Falcons | |
| 6 | Jalen Hurts | Philadelphia Eagles | |
| 7 | Jameis Winston | New Orleans Saints | |
| 8 | Zach Wilson | New York Jets | |
| 9 | Jared Goff | Detroit Lions | |
| 10 | Matt Ryan | Indianapolis Colts | |
| 11 | Mac Jones | New England Patriots | |
| 12 | Daniel Jones | New York Giants | |
| 13 | Hunter Henry | New England Patriots | |
| 14 | Cordarrelle Patterson | Atlanta Falcons | |
| 15 | Darren Waller | Las Vegas Raiders | |
| 16 | T.J. Hockenson | Detroit Lions | |
| 17 | Zach Ertz | Arizona Cardinals | |
| 18 | Dawson Knox | Buffalo Bills | |
| 19 | Mike Gesicki | Miami Dolphins | |
| 20 | Tyler Higbee | Los Angeles Rams | |
| 21 | Najee Harris | Pittsburgh Steelers | |
| 22 | D'Andre Swift | Detroit Lions | |
| 23 | Joe Mixon | Cincinnati Bengals | |
| 24 | Nick Chubb | Cleveland Browns | |
| 25 | Antonio Gibson | Washington Commanders | |
| 26 | Aaron Jones | Green Bay Packers | |
| 27 | Josh Jacobs | Las Vegas Raiders | |
| 28 | Michael Carter | New York Jets | |
| 29 | Eli Mitchell | San Francisco 49ers | |
| 30 | James Conner | Arizona Cardinals | |
| 31 | Tony Pollard | Dallas Cowboys | |
| 32 | Damien Harris | New England Patriots | |
| 33 | Miles Sanders | Philadelphia Eagles | |
| 34 | Leonard Fournette | Tampa Bay Buccaneers | |
| 35 | Alexander Mattison | Minnesota Vikings | |
| 36 | Jaylen Waddle | Miami Dolphins | |
| 37 | Tee Higgins | Cincinnati Bengals | |
| 38 | Chris Godwin | Tampa Bay Buccaneers | |
| 39 | Elijah Moore | New York Jets | |
| 40 | Amon-Ra St. Brown | Detroit Lions | |
| 41 | Jerry Jeudy | Denver Broncos | |
| 42 | Brandon Aiyuk | San Francisco 49ers | |
| 43 | Diontae Johnson | Pittsburgh Steelers | |
| 44 | Michael Gallup | Dallas Cowboys | |
| 45 | Gabriel Davis | Buffalo Bills | |
| 46 | Jakobi Meyers | New England Patriots | |
| 47 | Hunter Renfrow | Las Vegas Raiders | |
| 48 | Darnell Mooney | Chicago Bears | |
| 49 | Robert Woods | Tennessee Titans | |
| 50 | Mike Williams | Los Angeles Chargers | |
Absolute Burners
| | | | |
| --- | --- | --- | --- |
| # | Player | Team | |
| 1 | Cooper Kupp | Los Angeles Rams | |
| 2 | Deebo Samuel | San Francisco 49ers | |
| 3 | Stefon Diggs | Buffalo Bills | |
| 4 | A.J. Brown | Philadelphia Eagles | |
| 5 | CeeDee Lamb | Dallas Cowboys | |
| 6 | Tyreek Hill | Miami Dolphins | |
| 7 | Jerry Jeudy | Denver Broncos | |
| 8 | Keenan Allen | Los Angeles Chargers | |
| 9 | DJ Moore | Carolina Panthers | |
| 10 | Jaylen Waddle | Miami Dolphins | |
| 11 | DK Metcalf | Seattle Seahawks | |
| 12 | Diontae Johnson | Pittsburgh Steelers | |
| 13 | DeAndre Hopkins | Arizona Cardinals | |
| 14 | DeVonta Smith | Philadelphia Eagles | |
| 15 | Davante Adams | Las Vegas Raiders | |
Tools of the Trade Five
| | | | |
| --- | --- | --- | --- |
| # | Player | Team | |
| 1 | Patrick Mahomes II | Kansas City Chiefs | |
| 2 | Aaron Rodgers | Green Bay Packers | |
| 3 | Joe Burrow | Cincinnati Bengals | |
| 4 | Cooper Kupp | Los Angeles Rams | |
| 5 | Derrick Henry | Tennessee Titans | |
Canton Absolutes
| | | | |
| --- | --- | --- | --- |
| # | Player | Team | |
| 1 | Adrian Peterson | Minnesota Vikings | |
| 2 | Travis Kelce | Kansas City Chiefs | |
| 3 | Aaron Donald | Los Angeles Rams | |
| 4 | DeMarcus Ware | Dallas Cowboys | |
| 5 | James Harrison | Pittsburgh Steelers | |
| 6 | Joe Thomas | Cleveland Browns | |
| 7 | Kam Chancellor | Seattle Seahawks | |
| 8 | Reggie Wayne | Indianapolis Colts | |
| 9 | Aaron Rodgers | Green Bay Packers | |
| 10 | Rob Gronkowski | New England Patriots | |
Tools of the Trade Quad
| | | | |
| --- | --- | --- | --- |
| # | Player | Team | |
| 1 | Josh Allen | Buffalo Bills | |
| 2 | Lamar Jackson | Baltimore Ravens | |
| 3 | Deshaun Watson | Cleveland Browns | |
| 4 | Kyler Murray | Arizona Cardinals | |
| 5 | Tua Tagovailoa | Miami Dolphins | |
| 6 | Christian McCaffrey | Carolina Panthers | |
| 7 | Dalvin Cook | Minnesota Vikings | |
| 8 | Alvin Kamara | New Orleans Saints | |
| 9 | Ezekiel Elliott | Dallas Cowboys | |
| 10 | Ja'Marr Chase | Cincinnati Bengals | |
| 11 | Justin Jefferson | Minnesota Vikings | |
| 12 | CeeDee Lamb | Dallas Cowboys | |
| 13 | Terry McLaurin | Washington Commanders | |
| 14 | Davante Adams | Las Vegas Raiders | |
| 15 | Kyle Pitts | Atlanta Falcons | |
By Storm
| | | | |
| --- | --- | --- | --- |
| # | Player | Team | |
| 1 | Kenny Pickett | Pittsburgh Steelers | |
| 2 | Matt Corral | Carolina Panthers | |
| 3 | Malik Willis | Tennessee Titans | |
| 4 | Desmond Ridder | Atlanta Falcons | |
| 5 | Sam Howell | Washington Commanders | |
| 6 | Garrett Wilson | New York Jets | |
| 7 | Drake London | Atlanta Falcons | |
| 8 | Jameson Williams | Detroit Lions | |
| 9 | Chris Olave | New Orleans Saints | |
| 10 | Jahan Dotson | Washington Commanders | |
| 11 | Treylon Burks | Tennessee Titans | |
| 12 | Aidan Hutchinson | Detroit Lions | |
| 13 | Breece Hall | New York Jets | |
| 14 | Kenneth Walker III | Seattle Seahawks | |
| 15 | Christian Watson | Green Bay Packers | |
| 16 | Skyy Moore | Kansas City Chiefs | |
| 17 | Travon Walker | Jacksonville Jaguars | |
| 18 | Ahmad "Sauce" Gardner | New York Jets | |
| 19 | Jalen Tolbert | Dallas Cowboys | |
| 20 | Kyle Hamilton | Baltimore Ravens | |
Explosive
| | | | |
| --- | --- | --- | --- |
| # | Player | Team | |
| 1 | Josh Allen | Buffalo Bills | |
| 2 | Joe Burrow | Cincinnati Bengals | |
| 3 | Aaron Rodgers | Green Bay Packers | |
| 4 | Matthew Stafford | Los Angeles Rams | |
| 5 | Patrick Mahomes II | Kansas City Chiefs | |
| 6 | Justin Herbert | Los Angeles Chargers | |
| 7 | Kyler Murray | Arizona Cardinals | |
| 8 | Tua Tagovailoa | Miami Dolphins | |
| 9 | Dak Prescott | Dallas Cowboys | |
| 10 | Deshaun Watson | Cleveland Browns | |
| 11 | Trey Lance | San Francisco 49ers | |
| 12 | Trevor Lawrence | Jacksonville Jaguars | |
| 13 | Mac Jones | New England Patriots | |
| 14 | Russell Wilson | Denver Broncos | |
| 15 | Tom Brady | Tampa Bay Buccaneers | |
| 16 | Jonathan Taylor | Indianapolis Colts | |
| 17 | Najee Harris | Pittsburgh Steelers | |
| 18 | Christian McCaffrey | Carolina Panthers | |
| 19 | Nick Chubb | Cleveland Browns | |
| 20 | Derrick Henry | Tennessee Titans | |
| 21 | Dalvin Cook | Minnesota Vikings | |
| 22 | Javonte Williams | Denver Broncos | |
| 23 | Alvin Kamara | New Orleans Saints | |
| 24 | D'Andre Swift | Detroit Lions | |
| 25 | Cooper Kupp | Los Angeles Rams | |
| 26 | Ja'Marr Chase | Cincinnati Bengals | |
| 27 | Davante Adams | Las Vegas Raiders | |
| 28 | Tyreek Hill | Miami Dolphins | |
| 29 | A.J. Brown | Philadelphia Eagles | |
| 30 | Deebo Samuel | San Francisco 49ers | |
| 31 | Mark Andrews | Baltimore Ravens | |
| 32 | George Kittle | San Francisco 49ers | |
| 33 | Micah Parsons | Dallas Cowboys | |
| 34 | Aaron Donald | Los Angeles Rams | |
| 35 | J.J. Watt | Arizona Cardinals | |
| 36 | Kenny Pickett | Pittsburgh Steelers | |
| 37 | Matt Corral | Carolina Panthers | |
| 38 | Desmond Ridder | Atlanta Falcons | |
| 39 | Aidan Hutchinson | Detroit Lions | |
| 40 | Ahmad "Sauce" Gardner | New York Jets | |
| 41 | Garrett Wilson | New York Jets | |
| 42 | Drake London | Atlanta Falcons | |
| 43 | Jameson Williams | Detroit Lions | |
| 44 | Chris Olave | New Orleans Saints | |
| 45 | Breece Hall | New York Jets | |
Glass
| | | | |
| --- | --- | --- | --- |
| # | Player | Team | |
| 1 | Pat Tillman | Arizona Cardinals | |
| 2 | Jonathan Taylor | Indianapolis Colts | |
| 3 | Ja'Marr Chase | Cincinnati Bengals | |
| 4 | Justin Jefferson | Minnesota Vikings | |
| 5 | Najee Harris | Pittsburgh Steelers | |
| 6 | Javonte Williams | Denver Broncos | |
| 7 | Austin Ekeler | Los Angeles Chargers | |
| 8 | Derrick Henry | Tennessee Titans | |
| 9 | Alvin Kamara | New Orleans Saints | |
| 10 | Aaron Jones | Green Bay Packers | |
| 11 | Cooper Kupp | Los Angeles Rams | |
| 12 | Davante Adams | Las Vegas Raiders | |
| 13 | Deebo Samuel | San Francisco 49ers | |
| 14 | Tyreek Hill | Miami Dolphins | |
| 15 | DK Metcalf | Seattle Seahawks | |
| 16 | Josh Allen | Buffalo Bills | |
| 17 | Patrick Mahomes II | Kansas City Chiefs | |
| 18 | Justin Herbert | Los Angeles Chargers | |
| 19 | Tom Brady | Tampa Bay Buccaneers | |
| 20 | Joe Burrow | Cincinnati Bengals | |
| 21 | Lamar Jackson | Baltimore Ravens | |
| 22 | Kyler Murray | Arizona Cardinals | |
| 23 | Deshaun Watson | Cleveland Browns | |
| 24 | Dak Prescott | Dallas Cowboys | |
| 25 | Russell Wilson | Denver Broncos | |
| 26 | Matthew Stafford | Los Angeles Rams | |
| 27 | Aaron Rodgers | Green Bay Packers | |
| 28 | Trevor Lawrence | Jacksonville Jaguars | |
| 29 | Mac Jones | New England Patriots | |
| 30 | Trey Lance | San Francisco 49ers | |
| 31 | Justin Fields | Chicago Bears | |
| 32 | Aaron Donald | Los Angeles Rams | |
| 33 | Micah Parsons | Dallas Cowboys | |
| 34 | T.J. Watt | Pittsburgh Steelers | |
| 35 | Zach Wilson | New York Jets | |
| 36 | Jalen Hurts | Philadelphia Eagles | |
| 37 | Kyle Pitts | Atlanta Falcons | |
| 38 | J.K. Dobbins | Baltimore Ravens | |
| 39 | Matt Ryan | Indianapolis Colts | |
| 40 | Tua Tagovailoa | Miami Dolphins | |
| 41 | Kenny Pickett | Pittsburgh Steelers | |
| 42 | Malik Willis | Tennessee Titans | |
| 43 | Garrett Wilson | New York Jets | |
| 44 | Drake London | Atlanta Falcons | |
| 45 | Jameson Williams | Detroit Lions | |
| 46 | Chris Olave | New Orleans Saints | |
| 47 | Aidan Hutchinson | Detroit Lions | |
| 48 | Travon Walker | Jacksonville Jaguars | |
| 49 | Breece Hall | New York Jets | |
| 50 | Kenneth Walker III | Seattle Seahawks | |
Introductions
| | | | |
| --- | --- | --- | --- |
| # | Player | Team | |
| 1 | Kenny Pickett | Pittsburgh Steelers | |
| 2 | Malik Willis | Tennessee Titans | |
| 3 | Desmond Ridder | Atlanta Falcons | |
| 4 | Sam Howell | Washington Commanders | |
| 5 | Garrett Wilson | New York Jets | |
| 6 | Drake London | Atlanta Falcons | |
| 7 | Jameson Williams | Detroit Lions | |
| 8 | Chris Olave | New Orleans Saints | |
| 9 | Jahan Dotson | Washington Commanders | |
| 10 | Treylon Burks | Tennessee Titans | |
| 11 | Aidan Hutchinson | Detroit Lions | |
| 12 | Breece Hall | New York Jets | |
| 13 | Kenneth Walker III | Seattle Seahawks | |
| 14 | Christian Watson | Green Bay Packers | |
| 15 | George Pickens | Pittsburgh Steelers | |
| 16 | Skyy Moore | Kansas City Chiefs | |
| 17 | Travon Walker | Jacksonville Jaguars | |
| 18 | Ahmad "Sauce" Gardner | New York Jets | |
| 19 | Jalen Tolbert | Dallas Cowboys | |
| 20 | Kyle Hamilton | Baltimore Ravens | |
Kaboom - Horizontal
| | | | |
| --- | --- | --- | --- |
| # | Player | Team | |
| 1 | Tom Brady | New England Patriots | |
| 2 | Matthew Stafford | Detroit Lions | |
| 3 | Joe Burrow | Cincinnati Bengals | |
| 4 | Jonathan Taylor | Indianapolis Colts | |
| 5 | Nick Chubb | Cleveland Browns | |
| 6 | Deebo Samuel | San Francisco 49ers | |
| 7 | Micah Parsons | Dallas Cowboys | |
| 8 | Kenny Pickett | Pittsburgh Steelers | |
| 9 | Breece Hall | New York Jets | |
| 10 | Chris Olave | New Orleans Saints | |
Kaboom - Vertical
| | | | |
| --- | --- | --- | --- |
| # | Player | Team | |
| 1 | Tom Brady | Tampa Bay Buccaneers | |
| 2 | Patrick Mahomes II | Kansas City Chiefs | |
| 3 | Josh Allen | Buffalo Bills | |
| 4 | Deshaun Watson | Cleveland Browns | |
| 5 | Derek Carr | Las Vegas Raiders | |
| 6 | Matthew Stafford | Los Angeles Rams | |
| 7 | Russell Wilson | Denver Broncos | |
| 8 | Joe Burrow | Cincinnati Bengals | |
| 9 | Justin Herbert | Los Angeles Chargers | |
| 10 | Aaron Rodgers | Green Bay Packers | |
| 11 | Tua Tagovailoa | Miami Dolphins | |
| 12 | Davis Mills | Houston Texans | |
| 13 | Zach Wilson | New York Jets | |
| 14 | Trevor Lawrence | Jacksonville Jaguars | |
| 15 | Lamar Jackson | Baltimore Ravens | |
| 16 | Jonathan Taylor | Indianapolis Colts | |
| 17 | Dalvin Cook | Minnesota Vikings | |
| 18 | Alvin Kamara | New Orleans Saints | |
| 19 | Nick Chubb | Cleveland Browns | |
| 20 | Derrick Henry | Tennessee Titans | |
| 21 | Cooper Kupp | Los Angeles Rams | |
| 22 | Deebo Samuel | San Francisco 49ers | |
| 23 | Ja'Marr Chase | Cincinnati Bengals | |
| 24 | Stefon Diggs | Buffalo Bills | |
| 25 | CeeDee Lamb | Dallas Cowboys | |
| 26 | Shaquille Leonard | Indianapolis Colts | |
| 27 | Tyreek Hill | Miami Dolphins | |
| 28 | Micah Parsons | Dallas Cowboys | |
| 29 | A.J. Brown | Philadelphia Eagles | |
| 30 | Myles Garrett | Cleveland Browns | |
| 31 | Davante Adams | Las Vegas Raiders | |
| 32 | Tony Romo | Dallas Cowboys | |
| 33 | Peyton Manning | Indianapolis Colts | |
| 34 | LaDainian Tomlinson | Los Angeles Chargers | |
| 35 | Walter Payton | Chicago Bears | |
| 36 | Kenny Pickett | Pittsburgh Steelers | |
| 37 | Jameson Williams | Detroit Lions | |
| 38 | Malik Willis | Tennessee Titans | |
| 39 | Garrett Wilson | New York Jets | |
| 40 | Kenneth Walker III | Seattle Seahawks | |
| 41 | Skyy Moore | Kansas City Chiefs | |
| 42 | Chris Olave | New Orleans Saints | |
| 43 | Drake London | Atlanta Falcons | |
| 44 | Travon Walker | Jacksonville Jaguars | |
| 45 | Treylon Burks | Tennessee Titans | |
Star Gazing
| | | | |
| --- | --- | --- | --- |
| # | Player | Team | |
| 1 | Josh Allen | Buffalo Bills | |
| 2 | Patrick Mahomes II | Kansas City Chiefs | |
| 3 | Justin Herbert | Los Angeles Chargers | |
| 4 | Kyler Murray | Arizona Cardinals | |
| 5 | Joe Burrow | Cincinnati Bengals | |
| 6 | Micah Parsons | Dallas Cowboys | |
| 7 | Aaron Rodgers | Green Bay Packers | |
| 8 | Matthew Stafford | Los Angeles Rams | |
| 9 | Tom Brady | Tampa Bay Buccaneers | |
| 10 | Myles Garrett | Cleveland Browns | |
| 11 | Jonathan Taylor | Indianapolis Colts | |
| 12 | Derrick Henry | Tennessee Titans | |
| 13 | Dalvin Cook | Minnesota Vikings | |
| 14 | Jamal Adams | Seattle Seahawks | |
| 15 | Deshaun Watson | Cleveland Browns | |
| 16 | Cooper Kupp | Los Angeles Rams | |
| 17 | Ja'Marr Chase | Cincinnati Bengals | |
| 18 | Davante Adams | Las Vegas Raiders | |
| 19 | CeeDee Lamb | Dallas Cowboys | |
| 20 | Tyreek Hill | Miami Dolphins | |
Draft Diamonds
| | | | |
| --- | --- | --- | --- |
| # | Player | Team | |
| 1 | Russell Wilson | Seattle Seahawks | |
| 2 | Dak Prescott | Dallas Cowboys | |
| 3 | Tom Brady | New England Patriots | |
| 4 | Marques Colston | New Orleans Saints | |
| 5 | Andre Reed | Buffalo Bills | |
| 6 | Aaron Rodgers | Green Bay Packers | |
| 7 | Shannon Sharpe | Denver Broncos | |
| 8 | Joe Montana | San Francisco 49ers | |
| 9 | John Lynch | Tampa Bay Buccaneers | |
| 10 | Cris Carter | Philadelphia Eagles | |
| 11 | Terrell Davis | Denver Broncos | |
| 12 | Richard Sherman | Seattle Seahawks | |
| 13 | DK Metcalf | Seattle Seahawks | |
| 14 | Aaron Jones | Green Bay Packers | |
| 15 | George Kittle | San Francisco 49ers | |
| 16 | Tyreek Hill | Kansas City Chiefs | |
| 17 | Roger Staubach | Dallas Cowboys | |
| 18 | Leroy Kelly | Cleveland Browns | |
| 19 | Ronde Barber | Tampa Bay Buccaneers | |
| 20 | Kam Chancellor | Seattle Seahawks | |
Last Call
| | | | |
| --- | --- | --- | --- |
| # | Player | Team | |
| 1 | Amon-Ra St. Brown | Detroit Lions | |
| 2 | Breshad Perriman | Tampa Bay Buccaneers | |
| 3 | Brandon Aiyuk | San Francisco 49ers | |
| 4 | Mason Crosby | Green Bay Packers | |
| 5 | Travis Kelce | Kansas City Chiefs | |
| 6 | Daniel Carlson | Las Vegas Raiders | |
| 7 | K.J. Osborn | Minnesota Vikings | |
| 8 | CeeDee Lamb | Dallas Cowboys | |
| 9 | Zay Jones | Las Vegas Raiders | |
| 10 | Justin Tucker | Baltimore Ravens | |
| 11 | Dustin Hopkins | Washington Commanders | |
| 12 | T.J. Watt | Pittsburgh Steelers | |
| 13 | Saquon Barkley | New York Giants | |
| 14 | Evan McPherson | Cincinnati Bengals | |
| 15 | Younghoe Koo | Atlanta Falcons | |
| 16 | Aaron Donald | Los Angeles Rams | |
| 17 | Joe Haden | Pittsburgh Steelers | |
| 18 | Rasul Douglas | Green Bay Packers | |
| 19 | Ambry Thomas | San Francisco 49ers | |
| 20 | James Pierre | Pittsburgh Steelers | |