2022 Panini Donruss Optic Football
Release Date: May 31, 2023
One of the most anticipated releases of the year 2022 Donruss Optic is loaded with on-card autographs, parallels, and all of the best rookies the NFL has to offer.
---
ABOUT THIS PRODUCT
2022 Panini Donruss Optic Football
Look for on-card Rated Rookie autographs from Kenny Pickett, Malik Willis, Desmond Ridder, Chris Olave, Garrett Wilson and all of the other top rookies from the 2022 Class.
New in 2022, look for Electricity and Jazz parallels within the Base and Rated Rookies sets.
Be on the lookout for all-new inserts in Light it Up and Diamond Hands as well as the all-new short-print insert, Blazers.
Look for the rare and ultra popular case hit insert, Downtown which parallels down to Gold Vinyl 1/1.
2022 Panini Donruss Optic Football
BASE CARDS & RATED ROOKIES
the base set for 2022 Donruss Optic Football contains 200 veteran cards and 100 Rated Rookie cards. Those collecting on-card autographs are in luck as the 2022 Donruss Optic Football checklist has the Rated Rookies RPS Autographs line.
BASE JAZZ – RATED ROOKIES ELECTRICITY – RATED ROOKIES RPS AUTOGRAPHS ICE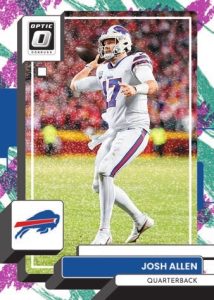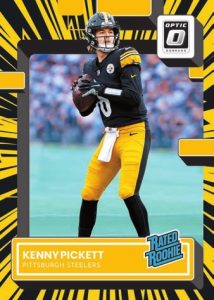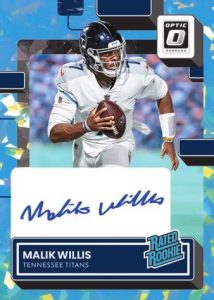 ROOKIE PATCH AUTOGRAPHS
Continue to hunt for all of that rookie talent with their Rooke Patch Autographs, sequentially numbered to /25.
LEGENDARY PATCH AUTOGRAPHS
Be on the lookout for Legendary Patch Autographs, a cardset that features an autograph and a memorabilia swatch from some of the best to ever do it.
LIGHT IT UP
Find out how bright your favorite NFL star shines in Light it Up.
MYTHICAL
Celebrate the legend of some of the biggest stars from the NFL's present and future with the return of a fanfavorite hobby-exclusive short print, Mythical.
ROOKIE KINGS
Be on the lookout for another hobby exclusive short print in Rookie Kings, which features unique photography from some of the game's biggest rookies.
DOWNTOWN
Back for more, Downtown delivers one of the year's most unique designs! Look for Veterans, Rookies, and Super Bowl Champions.
Hobby Configuration
4 CARDS PER PACK
20 PACKS PER BOX
12 BOXES PER CASE
Box Break
1 AUTOGRAPH
20 RATED ROOKIES
10 PARALLELS (8 #'D)
4 INSERTS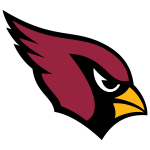 Arizona Cardinals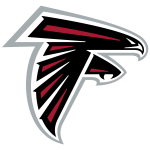 Atlanta Falcons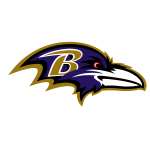 Baltimore Ravens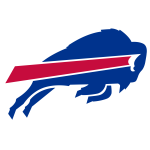 Buffalo Bills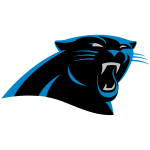 Carolina Panthers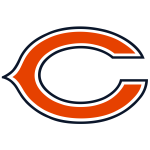 Chicago Bears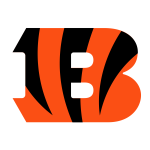 Cincinnati Bengals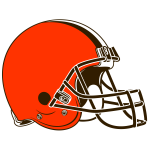 Cleveland Browns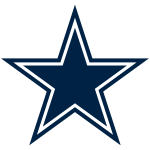 Dallas Cowboys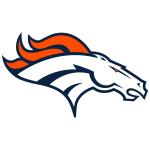 Denver Broncos
Detroit Lions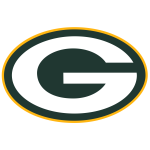 Green Bay Packers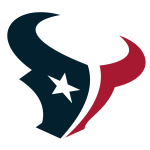 Houston Texans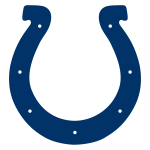 Indianapolis Colts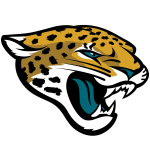 Jacksonville Jaguars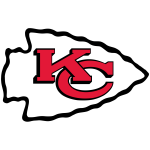 Kansas City Chiefs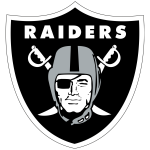 Las Vegas Raiders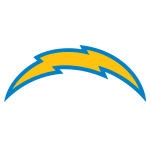 Los Angeles Chargers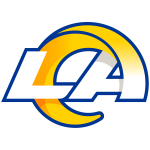 Los Angeles Rams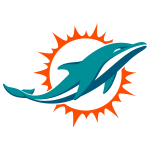 Miami Dolphins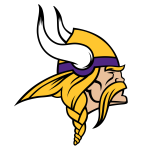 Minnesota Vikings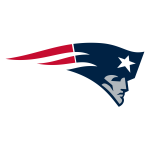 New England Patriots
New Orleans Saints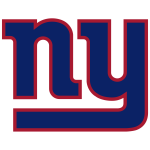 New York Giants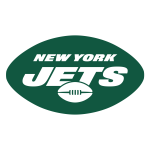 New York Jets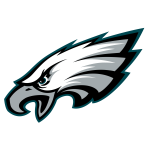 Philadelphia Eagles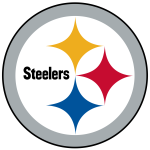 Pittsburgh Steelers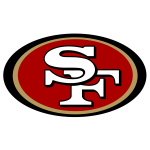 San Francisco 49ers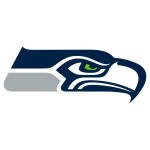 Seattle Seahawks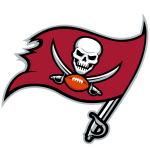 Tampa Bay Buccaneers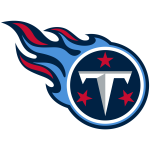 Tennessee Titans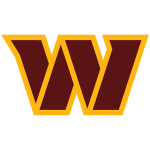 Washington Commanders
Autograph
Legendary Patch Autographs
Rated Rookies Autographs Purple Stars
Rated Rookies RPS Autographs
Rookie Gridiron Kings Autographs
The Elite Series Rookies Autographs
Relic
Donruss Threads Blue Hyper
First Year Fresh Blue Hyper
Rookie Phenoms Blue Hyper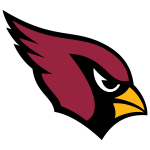 Arizona Cardinals
| | | | | |
| --- | --- | --- | --- | --- |
| Card Type | Player | Card | # | Notes |
| Base | Budda Baker | Base | 5 | |
| Base | J.J. Watt | Base | 4 | |
| Base | James Conner | Base | 2 | |
| Base | Keaontay Ingram | Rated Rookies | 285 | |
| Base | Kurt Warner | Base | 6 | |
| Base | Kyler Murray | Base | 1 | |
| Base | Marquise Brown | Base | 3 | |
| Base | Myjai Sanders | Rated Rookies | 284 | |
| Base | Trey McBride | Rated Rookies | 237 | |
| Relic | Trey McBride | First Year Fresh Blue Hyper | 37 | |
| Relic | Trey McBride | Rookie Phenoms Blue Hyper | 37 | RC |
| Auto | Anquan Boldin | Dynamic Patch Autographs | 4 | |
| Auto | Keaontay Ingram | Rated Rookies Autographs | 285 | RC - Only Purple Stars/Red Stars |
| Auto | Myjai Sanders | Rated Rookies Autographs | 284 | RC - Only Purple Stars |
| Auto | Rondale Moore | Signature Series Holo | 40 | |
| Auto | Trey McBride | Rookie Patch Autographs | 37 | RC |
| Auto | Trey McBride | Rated Rookies RPS Autographs | 237 | RC - Only Purple Stars/Red Stars |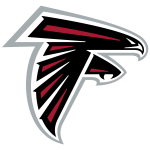 Atlanta Falcons
| | | | | |
| --- | --- | --- | --- | --- |
| Card Type | Player | Card | # | Notes |
| Base | A.J. Terrell | Base | 10 | |
| Base | Arnold Ebiketie | Rated Rookies | 261 | |
| Base | Cordarrelle Patterson | Base | 8 | |
| Base | Desmond Ridder | Rated Rookies | 202 | |
| Base | Drake London | Rated Rookies | 207 | |
| Base | Grady Jarrett | Base | 11 | |
| Base | Kyle Pitts | Base | 9 | |
| Base | Michael Vick | Base | 12 | |
| Base | Troy Andersen | Rated Rookies | 273 | |
| Base | Tyler Allgeier | Rated Rookies | 278 | |
| Insert | Desmond Ridder | My House! | 2 | |
| Insert | Desmond Ridder | Red Hot Rookies | 2 | RC |
| Insert | Desmond Ridder | Legendary Logos | 3 | |
| Insert | Desmond Ridder | Rookie Kings | 3 | RC |
| Insert | Desmond Ridder | The Elite Series Rookies | 3 | RC |
| Insert | Desmond Ridder | The Rookies | 3 | RC |
| Insert | Desmond Ridder | Rookie Gridiron Kings | 4 | RC |
| Insert | Desmond Ridder | Blazers | 14 | |
| Insert | Desmond Ridder | Mythical | 19 | |
| Insert | Desmond Ridder | Downtown | 24 | |
| Insert | Drake London | Red Hot Rookies | 3 | RC |
| Insert | Drake London | The Elite Series Rookies | 5 | RC |
| Insert | Drake London | Rookie Gridiron Kings | 6 | RC |
| Insert | Drake London | Rookie Kings | 6 | RC |
| Insert | Drake London | The Rookies | 6 | RC |
| Insert | Drake London | Light it Up | 14 | |
| Insert | Drake London | Mythical | 20 | |
| Insert | Drake London | Downtown | 26 | |
| Relic | Desmond Ridder | First Year Fresh Blue Hyper | 2 | |
| Relic | Desmond Ridder | Rookie Phenoms Blue Hyper | 2 | RC |
| Relic | Drake London | First Year Fresh Blue Hyper | 7 | |
| Relic | Drake London | Rookie Phenoms Blue Hyper | 7 | RC |
| Auto | Arnold Ebiketie | Rated Rookies Autographs | 261 | |
| Auto | Desmond Ridder | Rookie Triple Autographs | 1 | RC |
| Auto | Desmond Ridder | Rookie Patch Autographs | 2 | RC |
| Auto | Desmond Ridder | Rookie Dual Autographs | 3 | RC |
| Auto | Desmond Ridder | The Elite Series Rookies Autographs | 3 | RC |
| Auto | Desmond Ridder | The Rookies Autographs | 3 | RC |
| Auto | Desmond Ridder | Rookie Gridiron Kings Autographs | 4 | RC |
| Auto | Desmond Ridder | Rated Rookies RPS Autographs | 202 | RC |
| Auto | Drake London | Rookie Dual Autographs | 3 | RC |
| Auto | Drake London | Rookie Triple Autographs | 3 | RC |
| Auto | Drake London | The Elite Series Rookies Autographs | 5 | RC |
| Auto | Drake London | Rookie Gridiron Kings Autographs | 6 | RC |
| Auto | Drake London | The Rookies Autographs | 6 | RC |
| Auto | Drake London | Rookie Patch Autographs | 7 | RC |
| Auto | Drake London | Rated Rookies RPS Autographs | 207 | RC |
| Auto | Jamal Anderson | Signature Series Holo | 42 | |
| Auto | Marcus Mariota | Signature Series Holo | 12 | |
| Auto | Troy Andersen | Rated Rookies Autographs | 273 | |
| Auto | Tyler Allgeier | Rated Rookies Autographs | 278 | |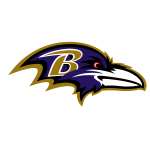 Baltimore Ravens
| | | | | |
| --- | --- | --- | --- | --- |
| Card Type | Player | Card | # | Notes |
| Base | David Ojabo | Rated Rookies | 265 | |
| Base | J.K. Dobbins | Base | 14 | |
| Base | Kyle Hamilton | Rated Rookies | 238 | |
| Base | Lamar Jackson | Base | 13 | |
| Base | Mark Andrews | Base | 16 | |
| Base | Marlon Humphrey | Base | 18 | |
| Base | Odafe Oweh | Base | 19 | |
| Base | Patrick Queen | Base | 17 | |
| Base | Rashod Bateman | Base | 15 | |
| Base | Roquan Smith | Base | 68 | |
| Insert | Lamar Jackson | Light it Up | 1 | |
| Insert | Lamar Jackson | Dominators | 2 | |
| Insert | Lamar Jackson | Mythical | 4 | |
| Insert | Lamar Jackson | Legendary Logos | 5 | |
| Insert | Lamar Jackson | Blazers | 6 | |
| Insert | Ray Lewis | Super Bowl Downtown | 8 | |
| Insert | Ray Lewis | Downtown | 14 | |
| Relic | Kyle Hamilton | First Year Fresh Blue Hyper | 38 | |
| Relic | Kyle Hamilton | Rookie Phenoms Blue Hyper | 38 | RC |
| Auto | David Ojabo | Rated Rookies Autographs | 265 | |
| Auto | Jamal Lewis | Signature Series Holo | 29 | |
| Auto | Kyle Hamilton | Rookie Patch Autographs | 38 | RC |
| Auto | Kyle Hamilton | Rated Rookies RPS Autographs | 238 | RC |
| Auto | Ray Lewis | Legendary Patch Autographs | 6 | |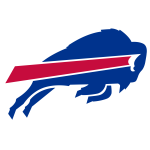 Buffalo Bills
| | | | | |
| --- | --- | --- | --- | --- |
| Card Type | Player | Card | # | Notes |
| Base | Devin Singletary | Base | 21 | |
| Base | Gabriel Davis | Base | 23 | |
| Base | James Cook | Rated Rookies | 215 | |
| Base | Jim Kelly | Base | 26 | |
| Base | Jordan Poyer | Base | 25 | |
| Base | Josh Allen | Base | 20 | |
| Base | Kaiir Elam | Rated Rookies | 249 | |
| Base | Khalil Shakir | Rated Rookies | 294 | |
| Base | Stefon Diggs | Base | 22 | |
| Base | Von Miller | Base | 24 | |
| Insert | Bruce Smith | Retro Series | 15 | |
| Insert | James Cook | Red Hot Rookies | 6 | RC |
| Insert | James Cook | Rookie Gridiron Kings | 12 | RC |
| Insert | James Cook | Rookie Kings | 14 | RC |
| Insert | James Cook | The Elite Series Rookies | 14 | RC |
| Insert | James Cook | The Rookies | 20 | RC |
| Insert | Jim Kelly | Retro Series | 7 | |
| Insert | Josh Allen | Dominators | 1 | |
| Insert | Josh Allen | Mythical | 1 | |
| Insert | Josh Allen | Blazers | 2 | |
| Insert | Josh Allen | Light it Up | 3 | |
| Insert | Josh Allen | My House! | 7 | |
| Insert | Josh Allen | Downtown | 22 | |
| Insert | Stefon Diggs | Diamond Hands | 4 | |
| Insert | Stefon Diggs | Light it Up | 8 | |
| Insert | Stefon Diggs | Mythical | 16 | |
| Insert | Stefon Diggs | Legendary Logos | 17 | |
| Insert | Tremaine Edmunds | Rising Suns | 5 | |
| Relic | Gabriel Davis | Donruss Threads Blue Hyper | 7 | |
| Relic | James Cook | First Year Fresh Blue Hyper | 15 | |
| Relic | James Cook | Rookie Phenoms Blue Hyper | 15 | RC |
| Auto | Andre Reed | Dynamic Patch Autographs | 2 | |
| Auto | James Cook | Rookie Triple Autographs | 2 | RC |
| Auto | James Cook | Rookie Gridiron Kings Autographs | 12 | RC |
| Auto | James Cook | The Elite Series Rookies Autographs | 14 | RC |
| Auto | James Cook | Rookie Patch Autographs | 15 | RC |
| Auto | James Cook | The Rookies Autographs | 20 | RC |
| Auto | James Cook | Rated Rookies RPS Autographs | 215 | RC |
| Auto | Josh Allen | Dominators Autographs | 1 | |
| Auto | Josh Allen | Dynamic Patch Autographs | 24 | |
| Auto | Khalil Shakir | Rated Rookies Autographs | 294 | |
| Auto | Thurman Thomas | Legendary Patch Autographs | 14 | |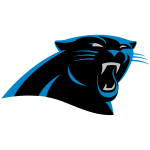 Carolina Panthers
| | | | | |
| --- | --- | --- | --- | --- |
| Card Type | Player | Card | # | Notes |
| Base | Brian Burns | Base | 30 | |
| Base | Derrick Brown | Base | 31 | |
| Base | DJ Moore | Base | 29 | |
| Base | D'Onta Foreman | Base | 28 | |
| Base | Ikem Ekwonu | Rated Rookies | 253 | |
| Base | Jaycee Horn | Base | 32 | |
| Base | Matt Corral | Rated Rookies | 204 | |
| Base | Sam Darnold | Base | 27 | |
| Insert | DJ Moore | Diamond Hands | 12 | |
| Relic | DJ Moore | Donruss Threads Blue Hyper | 3 | |
| Relic | Matt Corral | First Year Fresh Blue Hyper | 4 | |
| Relic | Matt Corral | Rookie Phenoms Blue Hyper | 4 | RC |
| Auto | Brian Burns | Signature Series Holo | 35 | |
| Auto | Greg Olsen | Dynamic Patch Autographs | 16 | |
| Auto | Matt Corral | Rookie Patch Autographs | 4 | RC |
| Auto | Matt Corral | Rated Rookies RPS Autographs | 204 | RC |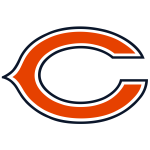 Chicago Bears
| | | | | |
| --- | --- | --- | --- | --- |
| Card Type | Player | Card | # | Notes |
| Base | Cole Kmet | Base | 36 | |
| Base | Darnell Mooney | Base | 35 | |
| Base | David Montgomery | Base | 34 | |
| Base | Eddie Jackson | Base | 37 | |
| Base | Jaquan Brisker | Rated Rookies | 266 | |
| Base | Justin Fields | Base | 33 | |
| Base | Kyler Gordon | Rated Rookies | 262 | |
| Base | Trestan Ebner | Rated Rookies | 286 | |
| Base | Velus Jones Jr. | Rated Rookies | 230 | |
| Base | Walter Payton | Base | 38 | |
| Insert | Justin Fields | Legendary Logos | 11 | |
| Insert | Mike Ditka | Retro Series | 11 | |
| Relic | Velus Jones Jr. | First Year Fresh Blue Hyper | 30 | |
| Relic | Velus Jones Jr. | Rookie Phenoms Blue Hyper | 30 | RC |
| Auto | Jaquan Brisker | Rated Rookies Autographs | 266 | RC - Only Purple Stars/Red Stars |
| Auto | Kyler Gordon | Rated Rookies Autographs | 262 | |
| Auto | Mike Singletary | Signature Series Holo | 16 | |
| Auto | Trestan Ebner | Rated Rookies Autographs | 286 | RC - Only Purple Stars/Red Stars |
| Auto | Velus Jones Jr. | Rookie Patch Autographs | 30 | RC |
| Auto | Velus Jones Jr. | Rated Rookies RPS Autographs | 230 | RC - Only Purple Stars/Red Stars |
| Auto | William Perry | Signature Series Holo | 31 | |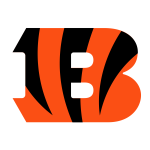 Cincinnati Bengals
| | | | | |
| --- | --- | --- | --- | --- |
| Card Type | Player | Card | # | Notes |
| Base | Cameron Taylor-Britt | Rated Rookies | 271 | |
| Base | Carson Palmer | Base | 44 | |
| Base | Daxton Hill | Rated Rookies | 257 | |
| Base | Ja'Marr Chase | Base | 41 | |
| Base | Joe Burrow | Base | 39 | |
| Base | Joe Mixon | Base | 40 | |
| Base | Tee Higgins | Base | 42 | |
| Base | Tyler Boyd | Base | 43 | |
| Insert | Ja'Marr Chase | Diamond Hands | 3 | |
| Insert | Ja'Marr Chase | Legendary Logos | 7 | |
| Insert | Ja'Marr Chase | Blazers | 12 | |
| Insert | Ja'Marr Chase | My House! | 13 | |
| Insert | Ja'Marr Chase | Mythical | 13 | |
| Insert | Joe Burrow | Blazers | 4 | |
| Insert | Joe Burrow | Light it Up | 5 | |
| Insert | Joe Burrow | Dominators | 6 | |
| Insert | Joe Burrow | My House! | 12 | |
| Insert | Joe Burrow | Downtown | 20 | |
| Relic | Joe Mixon | Donruss Threads Blue Hyper | 10 | |
| Auto | Cameron Taylor-Britt | Rated Rookies Autographs | 271 | |
| Auto | T.J. Houshmandzadeh | Dynamic Patch Autographs | 30 | |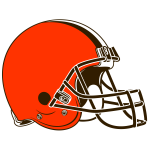 Cleveland Browns
| | | | | |
| --- | --- | --- | --- | --- |
| Card Type | Player | Card | # | Notes |
| Base | Amari Cooper | Base | 47 | |
| Base | David Bell | Rated Rookies | 232 | |
| Base | David Njoku | Base | 48 | |
| Base | Deshaun Watson | Base | 45 | |
| Base | Jerome Ford | Rated Rookies | 280 | |
| Base | Joe Thomas | Base | 50 | |
| Base | Martin Emerson | Rated Rookies | 275 | |
| Base | Myles Garrett | Base | 49 | |
| Base | Nick Chubb | Base | 46 | |
| Insert | Deshaun Watson | Downtown | 5 | |
| Relic | David Bell | First Year Fresh Blue Hyper | 32 | |
| Relic | David Bell | Rookie Phenoms Blue Hyper | 32 | RC |
| Auto | David Bell | Rookie Patch Autographs | 32 | RC |
| Auto | David Bell | Rated Rookies RPS Autographs | 232 | RC - Only Purple Stars/Red Stars |
| Auto | Jerome Ford | Rated Rookies Autographs | 280 | |
| Auto | Leroy Kelly | Signature Series Holo | 47 | |
| Auto | Martin Emerson | Rated Rookies Autographs | 275 | RC - Only Purple Stars |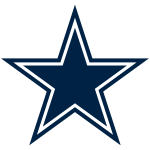 Dallas Cowboys
| | | | | |
| --- | --- | --- | --- | --- |
| Card Type | Player | Card | # | Notes |
| Base | CeeDee Lamb | Base | 54 | |
| Base | Dak Prescott | Base | 51 | |
| Base | DeMarcus Lawrence | Base | 55 | |
| Base | Ezekiel Elliott | Base | 52 | |
| Base | Jake Ferguson | Rated Rookies | 289 | |
| Base | Jalen Tolbert | Rated Rookies | 231 | |
| Base | Micah Parsons | Base | 56 | |
| Base | Sam Williams | Rated Rookies | 269 | |
| Base | Tony Pollard | Base | 53 | |
| Base | Tony Romo | Base | 57 | |
| Insert | CeeDee Lamb | Diamond Hands | 6 | |
| Insert | CeeDee Lamb | Legendary Logos | 13 | |
| Insert | Emmitt Smith | Retro Series | 1 | |
| Insert | Micah Parsons | Downtown | 15 | |
| Insert | Roger Staubach | Super Bowl Downtown | 5 | |
| Insert | Roger Staubach | Downtown | 10 | |
| Insert | Tony Dorsett | Retro Series | 12 | |
| Relic | Jalen Tolbert | First Year Fresh Blue Hyper | 31 | |
| Relic | Jalen Tolbert | Rookie Phenoms Blue Hyper | 31 | RC |
| Auto | Bob Lilly | Signature Series Holo | 34 | |
| Auto | Emmitt Smith | Signature Series Holo | 2 | |
| Auto | Jake Ferguson | Rated Rookies Autographs | 289 | |
| Auto | Jalen Tolbert | Rookie Patch Autographs | 31 | RC |
| Auto | Jalen Tolbert | Rated Rookies RPS Autographs | 231 | RC - No Base |
| Auto | Jason Witten | Dynamic Patch Autographs | 20 | |
| Auto | Marion Barber III | Signature Series Holo | 43 | |
| Auto | Michael Irvin | Legendary Patch Autographs | 2 | |
| Auto | Roger Staubach | Legendary Patch Autographs | 7 | |
| Auto | Roy Williams | Signature Series Holo | 23 | |
| Auto | Sam Williams | Rated Rookies Autographs | 269 | |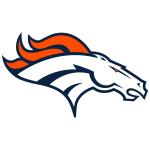 Denver Broncos
| | | | | |
| --- | --- | --- | --- | --- |
| Card Type | Player | Card | # | Notes |
| Base | Courtland Sutton | Base | 60 | |
| Base | Greg Dulcich | Rated Rookies | 288 | |
| Base | Javonte Williams | Base | 59 | |
| Base | Jerry Jeudy | Base | 61 | |
| Base | John Elway | Base | 63 | |
| Base | Montrell Washington | Rated Rookies | 295 | |
| Base | Nik Bonitto | Rated Rookies | 270 | |
| Base | Patrick Surtain II | Base | 62 | |
| Base | Russell Wilson | Base | 58 | |
| Insert | Champ Bailey | Retro Series | 20 | |
| Insert | John Elway | Retro Series | 3 | |
| Insert | Peyton Manning | Super Bowl Downtown | 3 | |
| Insert | Russell Wilson | Downtown | 3 | |
| Insert | Russell Wilson | Legendary Logos | 4 | |
| Insert | Shannon Sharpe | Retro Series | 14 | |
| Insert | Terrell Davis | Super Bowl Downtown | 6 | |
| Relic | Courtland Sutton | Donruss Threads Blue Hyper | 2 | |
| Auto | Champ Bailey | Dynamic Patch Autographs | 6 | |
| Auto | DeMarcus Ware | Dynamic Patch Autographs | 11 | |
| Auto | Greg Dulcich | Rated Rookies Autographs | 288 | |
| Auto | Javonte Williams | Dynamic Patch Autographs | 21 | |
| Auto | John Elway | Signature Series Holo | 3 | |
| Auto | Montrell Washington | Rated Rookies Autographs | 295 | RC - No Base/Blue/Holo/Red/Purple/Pink Velocity |
| Auto | Peyton Manning | Legendary Patch Autographs | 1 | |
| Auto | Rod Smith | Signature Series Holo | 17 | |
Detroit Lions
| | | | | |
| --- | --- | --- | --- | --- |
| Card Type | Player | Card | # | Notes |
| Base | Aidan Hutchinson | Rated Rookies | 213 | |
| Base | Amon-Ra St. Brown | Base | 67 | |
| Base | Barry Sanders | Base | 69 | |
| Base | D'Andre Swift | Base | 66 | |
| Base | Jamaal Williams | Base | 65 | |
| Base | Jameson Williams | Rated Rookies | 208 | |
| Base | Jared Goff | Base | 64 | |
| Base | Josh Paschal | Rated Rookies | 267 | |
| Insert | Aidan Hutchinson | Red Hot Rookies | 5 | RC |
| Insert | Aidan Hutchinson | Rising Suns | 10 | |
| Insert | Aidan Hutchinson | Rookie Gridiron Kings | 10 | RC |
| Insert | Aidan Hutchinson | Rookie Kings | 15 | RC |
| Insert | Aidan Hutchinson | The Elite Series Rookies | 18 | RC |
| Insert | Aidan Hutchinson | Downtown | 29 | |
| Insert | Jameson Williams | White Hot Rookies | 4 | RC |
| Insert | Jameson Williams | Rookie Gridiron Kings | 7 | RC |
| Insert | Jameson Williams | The Elite Series Rookies | 10 | RC |
| Insert | Jameson Williams | The Rookies | 11 | RC |
| Insert | Jameson Williams | Rookie Kings | 13 | RC |
| Insert | Jameson Williams | Downtown | 27 | |
| Relic | Aidan Hutchinson | First Year Fresh Blue Hyper | 13 | |
| Relic | Aidan Hutchinson | Rookie Phenoms Blue Hyper | 13 | RC |
| Relic | Amon-Ra St. Brown | Donruss Threads Blue Hyper | 1 | |
| Relic | Jameson Williams | First Year Fresh Blue Hyper | 8 | |
| Relic | Jameson Williams | Rookie Phenoms Blue Hyper | 8 | RC |
| Auto | Aidan Hutchinson | Rookie Dual Autographs | 9 | RC |
| Auto | Aidan Hutchinson | Rookie Gridiron Kings Autographs | 10 | RC |
| Auto | Aidan Hutchinson | Rookie Patch Autographs | 13 | RC |
| Auto | Aidan Hutchinson | The Elite Series Rookies Autographs | 18 | RC |
| Auto | Aidan Hutchinson | Rated Rookies RPS Autographs | 213 | RC |
| Auto | Barry Sanders | Legendary Patch Autographs | 5 | |
| Auto | D'Andre Swift | Dynamic Patch Autographs | 10 | |
| Auto | Jamaal Williams | Signature Series Holo | 38 | |
| Auto | Jameson Williams | Rookie Gridiron Kings Autographs | 7 | RC |
| Auto | Jameson Williams | Rookie Patch Autographs | 8 | RC |
| Auto | Jameson Williams | The Elite Series Rookies Autographs | 10 | RC |
| Auto | Jameson Williams | The Rookies Autographs | 11 | RC |
| Auto | Jameson Williams | Rated Rookies RPS Autographs | 208 | RC |
| Auto | Josh Paschal | Rated Rookies Autographs | 267 | RC - No Base/Holo |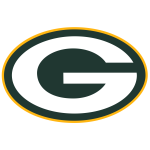 Green Bay Packers
| | | | | |
| --- | --- | --- | --- | --- |
| Card Type | Player | Card | # | Notes |
| Base | Aaron Jones | Base | 71 | |
| Base | Aaron Rodgers | Base | 70 | |
| Base | AJ Dillon | Base | 72 | |
| Base | Brett Favre | Base | 75 | |
| Base | Christian Watson | Rated Rookies | 219 | |
| Base | Devonte Wyatt | Rated Rookies | 255 | |
| Base | Jaire Alexander | Base | 74 | |
| Base | Quay Walker | Rated Rookies | 248 | |
| Base | Rashan Gary | Base | 73 | |
| Base | Romeo Doubs | Rated Rookies | 235 | |
| Insert | Aaron Rodgers | Downtown | 2 | |
| Insert | Aaron Rodgers | Mythical | 3 | |
| Insert | Aaron Rodgers | My House! | 5 | |
| Insert | Aaron Rodgers | Blazers | 7 | |
| Insert | Aaron Rodgers | Super Bowl Downtown | 9 | |
| Insert | Christian Watson | White Hot Rookies | 7 | RC |
| Insert | Christian Watson | The Elite Series Rookies | 12 | RC |
| Insert | Christian Watson | The Rookies | 15 | RC |
| Insert | Christian Watson | Light it Up | 17 | |
| Insert | Christian Watson | Rookie Kings | 17 | RC |
| Insert | Christian Watson | Rookie Gridiron Kings | 20 | RC |
| Insert | Romeo Doubs | Rookie Kings | 12 | RC |
| Relic | Christian Watson | First Year Fresh Blue Hyper | 19 | |
| Relic | Christian Watson | Rookie Phenoms Blue Hyper | 19 | RC |
| Relic | Romeo Doubs | First Year Fresh Blue Hyper | 35 | |
| Relic | Romeo Doubs | Rookie Phenoms Blue Hyper | 35 | RC |
| Auto | Aaron Rodgers | Dynamic Patch Autographs | 1 | |
| Auto | Aaron Rodgers | Signature Series Holo | 1 | |
| Auto | Allen Lazard | Signature Series Holo | 24 | |
| Auto | Antonio Freeman | Signature Series Holo | 19 | |
| Auto | Christian Watson | Rookie Dual Autographs | 5 | RC |
| Auto | Christian Watson | The Elite Series Rookies Autographs | 12 | RC |
| Auto | Christian Watson | The Rookies Autographs | 15 | RC |
| Auto | Christian Watson | Rookie Patch Autographs | 19 | RC |
| Auto | Christian Watson | Rookie Gridiron Kings Autographs | 20 | RC |
| Auto | Christian Watson | Rated Rookies RPS Autographs | 219 | RC |
| Auto | Devonte Wyatt | Rated Rookies Autographs | 255 | |
| Auto | Dorsey Levens | Signature Series Holo | 46 | |
| Auto | Quay Walker | Rated Rookies Autographs | 248 | RC - Only Purple Stars/Red Stars |
| Auto | Romeo Doubs | Rookie Dual Autographs | 5 | RC |
| Auto | Romeo Doubs | Rookie Patch Autographs | 35 | RC |
| Auto | Romeo Doubs | Rated Rookies RPS Autographs | 235 | RC - Only Purple Stars/Red Stars |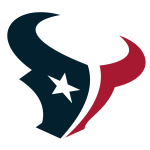 Houston Texans
| | | | | |
| --- | --- | --- | --- | --- |
| Card Type | Player | Card | # | Notes |
| Base | Brandin Cooks | Base | 80 | |
| Base | Dameon Pierce | Rated Rookies | 240 | |
| Base | Davis Mills | Base | 76 | |
| Base | Derek Stingley Jr. | Rated Rookies | 244 | |
| Base | Jalen Pitre | Rated Rookies | 260 | |
| Base | John Metchie III | Rated Rookies | 217 | |
| Base | Laremy Tunsil | Base | 77 | |
| Base | Nico Collins | Base | 79 | |
| Insert | Andre Johnson | Retro Series | 19 | |
| Insert | Dameon Pierce | Red Hot Rookies | 10 | RC |
| Insert | Dameon Pierce | Rookie Kings | 10 | RC |
| Insert | Dameon Pierce | The Elite Series Rookies | 17 | RC |
| Insert | Dameon Pierce | Light it Up | 18 | |
| Insert | Dameon Pierce | The Rookies | 19 | RC |
| Relic | Dameon Pierce | First Year Fresh Blue Hyper | 40 | |
| Relic | Dameon Pierce | Rookie Phenoms Blue Hyper | 40 | RC |
| Relic | Davis Mills | Donruss Threads Blue Hyper | 5 | |
| Relic | John Metchie III | First Year Fresh Blue Hyper | 17 | |
| Relic | John Metchie III | Rookie Phenoms Blue Hyper | 17 | RC |
| Auto | Dameon Pierce | The Elite Series Rookies Autographs | 17 | RC |
| Auto | Dameon Pierce | The Rookies Autographs | 19 | RC |
| Auto | Dameon Pierce | Rookie Patch Autographs | 40 | RC |
| Auto | Dameon Pierce | Rated Rookies RPS Autographs | 240 | RC |
| Auto | David Carr | Signature Series Holo | 36 | |
| Auto | Derek Stingley Jr. | Rated Rookies Autographs | 244 | |
| Auto | Jalen Pitre | Rated Rookies Autographs | 260 | |
| Auto | John Metchie III | Rookie Patch Autographs | 17 | RC |
| Auto | John Metchie III | Rated Rookies RPS Autographs | 217 | RC - Only Purple Stars/Red Stars |
| Auto | Nico Collins | Signature Series Holo | 44 | |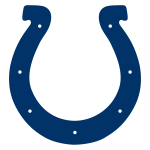 Indianapolis Colts
| | | | | |
| --- | --- | --- | --- | --- |
| Card Type | Player | Card | # | Notes |
| Base | Alec Pierce | Rated Rookies | 221 | |
| Base | DeForest Buckner | Base | 86 | |
| Base | Jelani Woods | Rated Rookies | 287 | |
| Base | Jonathan Taylor | Base | 83 | |
| Base | Matt Ryan | Base | 82 | |
| Base | Michael Pittman Jr. | Base | 84 | |
| Base | Peyton Manning | Base | 87 | |
| Base | Shaquille Leonard | Base | 85 | |
| Insert | Alec Pierce | The Elite Series Rookies | 13 | RC |
| Insert | Alec Pierce | The Rookies | 14 | RC |
| Insert | Andrew Luck | Rising Suns | 4 | |
| Insert | Jonathan Taylor | Legendary Logos | 9 | |
| Insert | Jonathan Taylor | Light it Up | 9 | |
| Insert | Jonathan Taylor | My House! | 14 | |
| Insert | Jonathan Taylor | Downtown | 16 | |
| Insert | Michael Pittman Jr. | Diamond Hands | 13 | |
| Insert | Peyton Manning | Rising Suns | 2 | |
| Relic | Alec Pierce | First Year Fresh Blue Hyper | 21 | |
| Relic | Alec Pierce | Rookie Phenoms Blue Hyper | 21 | RC |
| Relic | Michael Pittman Jr. | Donruss Threads Blue Hyper | 12 | |
| Auto | Adam Vinatieri | Signature Series Holo | 15 | |
| Auto | Alec Pierce | The Elite Series Rookies Autographs | 13 | RC |
| Auto | Alec Pierce | The Rookies Autographs | 14 | RC |
| Auto | Alec Pierce | Rookie Patch Autographs | 21 | RC |
| Auto | Alec Pierce | Rated Rookies RPS Autographs | 221 | RC |
| Auto | Michael Pittman Jr. | Signature Series Holo | 11 | |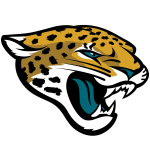 Jacksonville Jaguars
| | | | | |
| --- | --- | --- | --- | --- |
| Card Type | Player | Card | # | Notes |
| Base | Christian Kirk | Base | 91 | |
| Base | Devin Lloyd | Rated Rookies | 254 | |
| Base | Evan Engram | Base | 101 | |
| Base | Josh Allen | Base | 92 | |
| Base | Snoop Conner | Rated Rookies | 279 | |
| Base | Tony Boselli | Base | 93 | |
| Base | Travis Etienne Jr. | Base | 90 | |
| Base | Travon Walker | Rated Rookies | 225 | |
| Base | Trevor Lawrence | Base | 88 | |
| Base | Zay Jones | Base | 89 | |
| Insert | Travon Walker | White Hot Rookies | 9 | RC |
| Insert | Travon Walker | Rookie Gridiron Kings | 17 | RC |
| Insert | Travon Walker | The Elite Series Rookies | 19 | RC |
| Insert | Trevor Lawrence | Blazers | 8 | |
| Insert | Trevor Lawrence | Mythical | 9 | |
| Insert | Trevor Lawrence | Legendary Logos | 16 | |
| Relic | Travon Walker | First Year Fresh Blue Hyper | 25 | |
| Relic | Travon Walker | Rookie Phenoms Blue Hyper | 25 | RC |
| Relic | Trevor Lawrence | Donruss Threads Blue Hyper | 16 | |
| Auto | Maurice Jones-Drew | Signature Series Holo | 18 | |
| Auto | Snoop Conner | Rated Rookies Autographs | 279 | RC - No Holo |
| Auto | Travon Walker | Rookie Dual Autographs | 9 | RC |
| Auto | Travon Walker | Rookie Patch Autographs | 25 | RC |
| Auto | Travon Walker | Rated Rookies RPS Autographs | 225 | RC |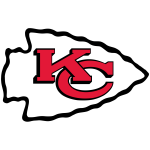 Kansas City Chiefs
| | | | | |
| --- | --- | --- | --- | --- |
| Card Type | Player | Card | # | Notes |
| Base | Bryan Cook | Rated Rookies | 272 | |
| Base | Chris Jones | Base | 78 | |
| Base | Clyde Edwards-Helaire | Base | 95 | |
| Base | George Karlaftis | Rated Rookies | 256 | |
| Base | JuJu Smith-Schuster | Base | 96 | |
| Base | L'Jarius Sneed | Base | 99 | |
| Base | Nick Bolton | Base | 98 | |
| Base | Patrick Mahomes II | Base | 94 | |
| Base | Skyy Moore | Rated Rookies | 224 | |
| Base | Tony Gonzalez | Base | 100 | |
| Base | Travis Kelce | Base | 97 | |
| Base | Trent McDuffie | Rated Rookies | 247 | |
| Insert | Patrick Mahomes II | Blazers | 1 | |
| Insert | Patrick Mahomes II | Rising Suns | 1 | |
| Insert | Patrick Mahomes II | Light it Up | 2 | |
| Insert | Patrick Mahomes II | Dominators | 3 | |
| Insert | Patrick Mahomes II | My House! | 4 | |
| Insert | Patrick Mahomes II | Mythical | 5 | |
| Insert | Patrick Mahomes II | Downtown | 7 | |
| Insert | Skyy Moore | Red Hot Rookies | 8 | RC |
| Insert | Skyy Moore | Rookie Gridiron Kings | 16 | RC |
| Insert | Skyy Moore | The Rookies | 16 | RC |
| Insert | Travis Kelce | Legendary Logos | 12 | |
| Relic | Skyy Moore | First Year Fresh Blue Hyper | 24 | |
| Relic | Skyy Moore | Rookie Phenoms Blue Hyper | 24 | RC |
| Auto | Bryan Cook | Rated Rookies Autographs | 272 | |
| Auto | George Karlaftis | Rated Rookies Autographs | 256 | |
| Auto | Skyy Moore | Rookie Gridiron Kings Autographs | 16 | RC - No Base |
| Auto | Skyy Moore | The Rookies Autographs | 16 | RC - No Base |
| Auto | Skyy Moore | Rookie Patch Autographs | 24 | RC |
| Auto | Skyy Moore | Rated Rookies RPS Autographs | 224 | RC - Only Purple Stars/Red Stars |
| Auto | Trent McDuffie | Rated Rookies Autographs | 247 | RC - Only Purple Stars/Red Stars |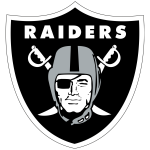 Las Vegas Raiders
| | | | | |
| --- | --- | --- | --- | --- |
| Card Type | Player | Card | # | Notes |
| Base | Charles Woodson | Base | 107 | |
| Base | Darren Waller | Base | 105 | |
| Base | Davante Adams | Base | 103 | |
| Base | Hunter Renfrow | Base | 104 | |
| Base | Josh Jacobs | Base | 102 | |
| Base | Maxx Crosby | Base | 106 | |
| Base | Zamir White | Rated Rookies | 234 | |
| Insert | Bo Jackson | Downtown | 13 | |
| Insert | Davante Adams | Downtown | 4 | |
| Insert | Davante Adams | Diamond Hands | 5 | |
| Insert | Davante Adams | My House! | 9 | |
| Insert | Davante Adams | Legendary Logos | 10 | |
| Insert | Howie Long | Retro Series | 23 | |
| Relic | Josh Jacobs | Donruss Threads Blue Hyper | 9 | |
| Relic | Zamir White | First Year Fresh Blue Hyper | 34 | |
| Relic | Zamir White | Rookie Phenoms Blue Hyper | 34 | RC |
| Auto | Bo Jackson | Legendary Patch Autographs | 11 | |
| Auto | Charles Woodson | Legendary Patch Autographs | 3 | |
| Auto | Derek Carr | Signature Series Holo | 6 | |
| Auto | Derek Carr | Dynamic Patch Autographs | 12 | |
| Auto | Howie Long | Dynamic Patch Autographs | 18 | |
| Auto | Zamir White | Rookie Patch Autographs | 34 | RC |
| Auto | Zamir White | Rated Rookies RPS Autographs | 234 | RC |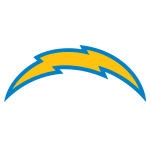 Los Angeles Chargers
| | | | | |
| --- | --- | --- | --- | --- |
| Card Type | Player | Card | # | Notes |
| Base | Antonio Gates | Base | 114 | |
| Base | Austin Ekeler | Base | 109 | |
| Base | Derwin James Jr. | Base | 113 | |
| Base | Isaiah Spiller | Rated Rookies | 216 | |
| Base | Justin Herbert | Base | 108 | |
| Base | Keenan Allen | Base | 110 | |
| Base | Khalil Mack | Base | 112 | |
| Base | Mike Williams | Base | 111 | |
| Insert | Austin Ekeler | Legendary Logos | 20 | |
| Insert | Joey Bosa | Rising Suns | 8 | |
| Insert | Justin Herbert | Dominators | 4 | |
| Insert | Justin Herbert | Light it Up | 4 | |
| Insert | Justin Herbert | Blazers | 5 | |
| Insert | Justin Herbert | Mythical | 8 | |
| Insert | Justin Herbert | My House! | 11 | |
| Insert | Justin Herbert | Downtown | 21 | |
| Insert | Keenan Allen | Diamond Hands | 9 | |
| Insert | LaDainian Tomlinson | Retro Series | 16 | |
| Relic | Isaiah Spiller | First Year Fresh Blue Hyper | 16 | |
| Relic | Isaiah Spiller | Rookie Phenoms Blue Hyper | 16 | RC |
| Relic | Mike Williams | Donruss Threads Blue Hyper | 13 | |
| Auto | Derwin James Jr. | Dynamic Patch Autographs | 14 | |
| Auto | Isaiah Spiller | Rookie Patch Autographs | 16 | RC |
| Auto | Isaiah Spiller | Rated Rookies RPS Autographs | 216 | RC |
| Auto | Justin Herbert | Dominators Autographs | 4 | |
| Auto | Justin Herbert | Signature Series Holo | 5 | |
| Auto | Justin Herbert | Dynamic Patch Autographs | 25 | |
| Auto | Rashawn Slater | Signature Series Holo | 39 | |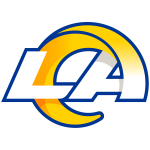 Los Angeles Rams
| | | | | |
| --- | --- | --- | --- | --- |
| Card Type | Player | Card | # | Notes |
| Base | Aaron Donald | Base | 118 | |
| Base | Allen Robinson II | Base | 117 | |
| Base | Cooper Kupp | Base | 116 | |
| Base | Eric Dickerson | Base | 120 | |
| Base | Jalen Ramsey | Base | 119 | |
| Base | Kyren Williams | Rated Rookies | 281 | |
| Base | Matthew Stafford | Base | 115 | |
| Insert | Aaron Donald | My House! | 19 | |
| Insert | Cooper Kupp | Diamond Hands | 1 | |
| Insert | Cooper Kupp | Legendary Logos | 6 | |
| Insert | Cooper Kupp | My House! | 6 | |
| Insert | Cooper Kupp | Dominators | 9 | |
| Insert | Cooper Kupp | Blazers | 11 | |
| Insert | Cooper Kupp | Downtown | 17 | |
| Insert | Kurt Warner | Retro Series | 5 | |
| Insert | Kurt Warner | Downtown | 9 | |
| Insert | Marshall Faulk | Retro Series | 8 | |
| Insert | Matthew Stafford | Super Bowl Downtown | 1 | |
| Auto | Kyren Williams | Rated Rookies Autographs | 281 | |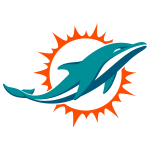 Miami Dolphins
| | | | | |
| --- | --- | --- | --- | --- |
| Card Type | Player | Card | # | Notes |
| Base | Dan Marino | Base | 126 | |
| Base | Erik Ezukanma | Rated Rookies | 239 | |
| Base | Jaylen Waddle | Base | 123 | |
| Base | Mike Gesicki | Base | 124 | |
| Base | Skylar Thompson | Rated Rookies | 276 | |
| Base | Tua Tagovailoa | Base | 121 | |
| Base | Tyreek Hill | Base | 122 | |
| Base | Xavien Howard | Base | 125 | |
| Insert | Tua Tagovailoa | Mythical | 7 | |
| Insert | Tua Tagovailoa | Blazers | 10 | |
| Insert | Tyreek Hill | Diamond Hands | 7 | |
| Insert | Tyreek Hill | Light it Up | 7 | |
| Insert | Tyreek Hill | Legendary Logos | 14 | |
| Insert | Tyreek Hill | Mythical | 15 | |
| Insert | Zach Thomas | Retro Series | 25 | |
| Relic | Erik Ezukanma | First Year Fresh Blue Hyper | 39 | |
| Relic | Erik Ezukanma | Rookie Phenoms Blue Hyper | 39 | RC |
| Auto | Dan Marino | Signature Series Holo | 4 | |
| Auto | Dan Marino | Dynamic Patch Autographs | 9 | |
| Auto | Erik Ezukanma | Rookie Patch Autographs | 39 | RC |
| Auto | Erik Ezukanma | Rated Rookies RPS Autographs | 239 | RC |
| Auto | Jason Taylor | Dynamic Patch Autographs | 19 | |
| Auto | Jaylen Waddle | Signature Series Holo | 20 | |
| Auto | Jaylen Waddle | Dynamic Patch Autographs | 22 | |
| Auto | Raheem Mostert | Signature Series Holo | 49 | |
| Auto | Skylar Thompson | Rated Rookies Autographs | 276 | |
| Auto | Tua Tagovailoa | Signature Series Holo | 9 | |
| Auto | Tua Tagovailoa | Dynamic Patch Autographs | 29 | |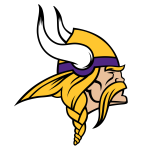 Minnesota Vikings
| | | | | |
| --- | --- | --- | --- | --- |
| Card Type | Player | Card | # | Notes |
| Base | Adam Thielen | Base | 130 | |
| Base | Andrew Booth Jr. | Rated Rookies | 264 | |
| Base | Dalvin Cook | Base | 128 | |
| Base | Harrison Smith | Base | 131 | |
| Base | Jalen Nailor | Rated Rookies | 297 | |
| Base | Justin Jefferson | Base | 129 | |
| Base | Kirk Cousins | Base | 127 | |
| Base | Lewis Cine | Rated Rookies | 258 | |
| Base | Randy Moss | Base | 132 | |
| Base | Ty Chandler | Rated Rookies | 282 | |
| Insert | Adrian Peterson | Downtown | 8 | |
| Insert | Cris Carter | Retro Series | 10 | |
| Insert | Fran Tarkenton | Retro Series | 18 | |
| Insert | Justin Jefferson | Diamond Hands | 2 | |
| Insert | Justin Jefferson | My House! | 8 | |
| Insert | Justin Jefferson | Dominators | 10 | |
| Relic | Dalvin Cook | Donruss Threads Blue Hyper | 8 | |
| Auto | Adrian Peterson | Dynamic Patch Autographs | 3 | |
| Auto | Jalen Nailor | Rated Rookies Autographs | 297 | |
| Auto | John Randle | Signature Series Holo | 14 | |
| Auto | Lewis Cine | Rated Rookies Autographs | 258 | |
| Auto | Ty Chandler | Rated Rookies Autographs | 282 | |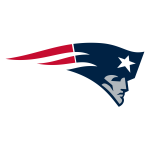 New England Patriots
| | | | | |
| --- | --- | --- | --- | --- |
| Card Type | Player | Card | # | Notes |
| Base | Bailey Zappe | Rated Rookies | 229 | |
| Base | Damien Harris | Base | 134 | |
| Base | Jakobi Meyers | Base | 136 | |
| Base | Kevin Harris | Rated Rookies | 283 | |
| Base | Kyle Dugger | Base | 138 | |
| Base | Mac Jones | Base | 133 | |
| Base | Matt Judon | Base | 137 | |
| Base | Pierre Strong Jr. | Rated Rookies | 241 | |
| Base | Rhamondre Stevenson | Base | 135 | |
| Base | Tyquan Thornton | Rated Rookies | 222 | |
| Insert | Bailey Zappe | The Rookies | 4 | RC |
| Insert | Bailey Zappe | Rookie Kings | 19 | RC |
| Insert | Tom Brady | Super Bowl Downtown | 2 | |
| Insert | Wes Welker | Retro Series | 24 | |
| Relic | Bailey Zappe | First Year Fresh Blue Hyper | 29 | |
| Relic | Bailey Zappe | Rookie Phenoms Blue Hyper | 29 | RC |
| Relic | Damien Harris | Donruss Threads Blue Hyper | 4 | |
| Relic | Mac Jones | Donruss Threads Blue Hyper | 11 | |
| Relic | Pierre Strong Jr. | First Year Fresh Blue Hyper | 41 | |
| Relic | Pierre Strong Jr. | Rookie Phenoms Blue Hyper | 41 | RC |
| Relic | Tyquan Thornton | First Year Fresh Blue Hyper | 22 | |
| Relic | Tyquan Thornton | Rookie Phenoms Blue Hyper | 22 | RC |
| Auto | Bailey Zappe | The Rookies Autographs | 4 | RC |
| Auto | Bailey Zappe | Rookie Dual Autographs | 8 | RC |
| Auto | Bailey Zappe | Rookie Patch Autographs | 29 | RC |
| Auto | Bailey Zappe | Rated Rookies RPS Autographs | 229 | RC |
| Auto | Kevin Harris | Rated Rookies Autographs | 283 | |
| Auto | Pierre Strong Jr. | Rookie Patch Autographs | 41 | RC |
| Auto | Pierre Strong Jr. | Rated Rookies RPS Autographs | 241 | RC |
| Auto | Rob Gronkowski | Legendary Patch Autographs | 12 | |
| Auto | Tyquan Thornton | Rookie Dual Autographs | 8 | RC |
| Auto | Tyquan Thornton | Rookie Patch Autographs | 22 | RC |
| Auto | Tyquan Thornton | Rated Rookies RPS Autographs | 222 | RC - Only Purple Stars/Red Stars |
| Auto | Willie McGinest | Signature Series Holo | 22 | |
New Orleans Saints
| | | | | |
| --- | --- | --- | --- | --- |
| Card Type | Player | Card | # | Notes |
| Base | Alontae Taylor | Rated Rookies | 300 | |
| Base | Alvin Kamara | Base | 140 | |
| Base | Cameron Jordan | Base | 143 | |
| Base | Chris Olave | Rated Rookies | 209 | |
| Base | Demario Davis | Base | 139 | |
| Base | Drew Brees | Base | 144 | |
| Base | Mark Ingram II | Base | 141 | |
| Base | Michael Thomas | Base | 142 | |
| Insert | Cameron Jordan | Rising Suns | 9 | |
| Insert | Chris Olave | Red Hot Rookies | 4 | RC |
| Insert | Chris Olave | Rookie Kings | 5 | RC |
| Insert | Chris Olave | The Elite Series Rookies | 6 | RC |
| Insert | Chris Olave | The Rookies | 7 | RC |
| Insert | Chris Olave | Rookie Gridiron Kings | 8 | RC |
| Insert | Chris Olave | Light it Up | 13 | |
| Insert | Chris Olave | Mythical | 22 | |
| Insert | Chris Olave | Downtown | 28 | |
| Relic | Chris Olave | First Year Fresh Blue Hyper | 9 | |
| Relic | Chris Olave | Rookie Phenoms Blue Hyper | 9 | RC |
| Auto | Alontae Taylor | Rated Rookies Autographs | 300 | RC - Only Purple Stars/Red Stars |
| Auto | Chris Olave | Rookie Triple Autographs | 3 | RC |
| Auto | Chris Olave | The Elite Series Rookies Autographs | 6 | RC |
| Auto | Chris Olave | The Rookies Autographs | 7 | RC |
| Auto | Chris Olave | Rookie Gridiron Kings Autographs | 8 | RC |
| Auto | Chris Olave | Rookie Patch Autographs | 9 | RC |
| Auto | Chris Olave | Rated Rookies RPS Autographs | 209 | RC |
| Auto | Deuce McAllister | Dynamic Patch Autographs | 13 | |
| Auto | Joe Horn | Dynamic Patch Autographs | 23 | |
| Auto | Joe Horn | Signature Series Holo | 27 | |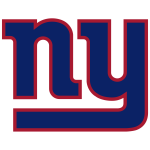 New York Giants
| | | | | |
| --- | --- | --- | --- | --- |
| Card Type | Player | Card | # | Notes |
| Base | Azeez Ojulari | Base | 149 | |
| Base | Daniel Bellinger | Rated Rookies | 290 | |
| Base | Daniel Jones | Base | 145 | |
| Base | Dexter Lawrence | Base | 147 | |
| Base | Eli Manning | Base | 150 | |
| Base | Evan Neal | Rated Rookies | 251 | |
| Base | Kayvon Thibodeaux | Rated Rookies | 245 | |
| Base | Leonard Williams | Base | 148 | |
| Base | Saquon Barkley | Base | 146 | |
| Base | Wan'Dale Robinson | Rated Rookies | 220 | |
| Insert | Eli Manning | Rising Suns | 3 | |
| Insert | Eli Manning | Super Bowl Downtown | 10 | |
| Insert | Eli Manning | Downtown | 11 | |
| Insert | Saquon Barkley | Dominators | 7 | |
| Insert | Saquon Barkley | Light it Up | 10 | |
| Relic | Wan'Dale Robinson | First Year Fresh Blue Hyper | 20 | |
| Relic | Wan'Dale Robinson | Rookie Phenoms Blue Hyper | 20 | RC |
| Auto | Evan Neal | Rated Rookies Autographs | 251 | RC - Only Purple Stars/Red Stars |
| Auto | Harry Carson | Signature Series Holo | 30 | |
| Auto | Kayvon Thibodeaux | Rated Rookies Autographs | 245 | |
| Auto | Lawrence Taylor | Legendary Patch Autographs | 9 | |
| Auto | Tiki Barber | Dynamic Patch Autographs | 28 | |
| Auto | Wan'Dale Robinson | Rookie Patch Autographs | 20 | RC |
| Auto | Wan'Dale Robinson | Rated Rookies RPS Autographs | 220 | RC - Only Purple Stars/Red Stars |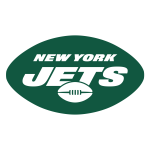 New York Jets
| | | | | |
| --- | --- | --- | --- | --- |
| Card Type | Player | Card | # | Notes |
| Base | Ahmad "Sauce" Gardner | Rated Rookies | 228 | |
| Base | Breece Hall | Rated Rookies | 214 | |
| Base | Corey Davis | Base | 154 | |
| Base | Garrett Wilson | Rated Rookies | 206 | |
| Base | Jeremy Ruckert | Rated Rookies | 291 | |
| Base | Jermaine Johnson II | Rated Rookies | 250 | |
| Base | Joe Namath | Base | 156 | |
| Base | Michael Carter | Base | 152 | |
| Base | Mike White | Base | 151 | |
| Base | Quinnen Williams | Base | 155 | |
| Insert | Ahmad "Sauce" Gardner | Red Hot Rookies | 9 | RC |
| Insert | Ahmad "Sauce" Gardner | Mythical | 12 | |
| Insert | Ahmad "Sauce" Gardner | Rookie Kings | 16 | RC |
| Insert | Ahmad "Sauce" Gardner | Rookie Gridiron Kings | 18 | RC |
| Insert | Ahmad "Sauce" Gardner | Light it Up | 19 | |
| Insert | Ahmad "Sauce" Gardner | The Elite Series Rookies | 20 | RC |
| Insert | Breece Hall | White Hot Rookies | 6 | RC |
| Insert | Breece Hall | Rookie Kings | 9 | RC |
| Insert | Breece Hall | Rookie Gridiron Kings | 11 | RC |
| Insert | Breece Hall | The Elite Series Rookies | 15 | RC |
| Insert | Breece Hall | The Rookies | 17 | RC |
| Insert | Breece Hall | Mythical | 25 | |
| Insert | Garrett Wilson | White Hot Rookies | 3 | RC |
| Insert | Garrett Wilson | Rookie Kings | 4 | RC |
| Insert | Garrett Wilson | Rookie Gridiron Kings | 5 | RC |
| Insert | Garrett Wilson | The Elite Series Rookies | 7 | RC |
| Insert | Garrett Wilson | The Rookies | 8 | RC |
| Insert | Garrett Wilson | Light it Up | 12 | |
| Insert | Garrett Wilson | Mythical | 21 | |
| Insert | Garrett Wilson | Downtown | 25 | |
| Insert | Joe Namath | Retro Series | 2 | |
| Relic | Ahmad "Sauce" Gardner | First Year Fresh Blue Hyper | 28 | |
| Relic | Ahmad "Sauce" Gardner | Rookie Phenoms Blue Hyper | 28 | RC |
| Relic | Breece Hall | First Year Fresh Blue Hyper | 14 | |
| Relic | Breece Hall | Rookie Phenoms Blue Hyper | 14 | RC |
| Relic | Garrett Wilson | First Year Fresh Blue Hyper | 6 | |
| Relic | Garrett Wilson | Rookie Phenoms Blue Hyper | 6 | RC |
| Auto | Ahmad "Sauce" Gardner | Rookie Dual Autographs | 10 | RC |
| Auto | Ahmad "Sauce" Gardner | Rookie Gridiron Kings Autographs | 18 | RC |
| Auto | Ahmad "Sauce" Gardner | The Elite Series Rookies Autographs | 20 | RC |
| Auto | Ahmad "Sauce" Gardner | Rookie Patch Autographs | 28 | RC |
| Auto | Ahmad "Sauce" Gardner | Rated Rookies RPS Autographs | 228 | RC |
| Auto | Breece Hall | Rookie Triple Autographs | 2 | RC |
| Auto | Breece Hall | Rookie Dual Autographs | 4 | RC |
| Auto | Breece Hall | Rookie Gridiron Kings Autographs | 11 | RC |
| Auto | Breece Hall | Rookie Patch Autographs | 14 | RC |
| Auto | Breece Hall | The Elite Series Rookies Autographs | 15 | RC |
| Auto | Breece Hall | The Rookies Autographs | 17 | RC |
| Auto | Breece Hall | Rated Rookies RPS Autographs | 214 | RC |
| Auto | Elijah Moore | Signature Series Holo | 32 | |
| Auto | Garrett Wilson | Rookie Triple Autographs | 3 | RC |
| Auto | Garrett Wilson | Rookie Dual Autographs | 4 | RC |
| Auto | Garrett Wilson | Rookie Gridiron Kings Autographs | 5 | RC |
| Auto | Garrett Wilson | Rookie Patch Autographs | 6 | RC |
| Auto | Garrett Wilson | The Elite Series Rookies Autographs | 7 | RC |
| Auto | Garrett Wilson | The Rookies Autographs | 8 | RC |
| Auto | Garrett Wilson | Rated Rookies RPS Autographs | 206 | RC |
| Auto | Jeremy Ruckert | Rated Rookies Autographs | 291 | |
| Auto | Jermaine Johnson II | Rated Rookies Autographs | 250 | RC - Only Purple Stars |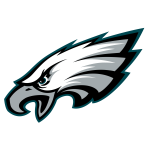 Philadelphia Eagles
| | | | | |
| --- | --- | --- | --- | --- |
| Card Type | Player | Card | # | Notes |
| Base | A.J. Brown | Base | 159 | |
| Base | Carson Strong | Rated Rookies | 211 | |
| Base | Darius Slay Jr. | Base | 162 | |
| Base | DeVonta Smith | Base | 160 | |
| Base | Donovan McNabb | Base | 163 | |
| Base | Fletcher Cox | Base | 161 | |
| Base | Haason Reddick | Base | 7 | |
| Base | Jalen Hurts | Base | 157 | |
| Base | Jordan Davis | Rated Rookies | 246 | |
| Base | Miles Sanders | Base | 158 | |
| Base | Nakobe Dean | Rated Rookies | 274 | |
| Insert | A.J. Brown | Diamond Hands | 11 | |
| Insert | A.J. Brown | Legendary Logos | 19 | |
| Insert | Brian Dawkins | Retro Series | 22 | |
| Insert | Jalen Hurts | Dominators | 5 | |
| Insert | Jalen Hurts | Light it Up | 6 | |
| Insert | Jalen Hurts | Mythical | 6 | |
| Insert | Jalen Hurts | Blazers | 9 | |
| Relic | Carson Strong | First Year Fresh Blue Hyper | 11 | |
| Relic | Carson Strong | Rookie Phenoms Blue Hyper | 11 | RC |
| Relic | DeVonta Smith | Donruss Threads Blue Hyper | 6 | |
| Auto | A.J. Brown | Dynamic Patch Autographs | 8 | |
| Auto | Brian Dawkins | Dynamic Patch Autographs | 5 | |
| Auto | Carson Strong | Rookie Patch Autographs | 11 | RC |
| Auto | Carson Strong | Rated Rookies RPS Autographs | 211 | RC |
| Auto | Darren Sproles | Signature Series Holo | 41 | |
| Auto | Jalen Hurts | Dominators Autographs | 5 | |
| Auto | Jordan Davis | Rated Rookies Autographs | 246 | RC - Only Purple Stars |
| Auto | Lane Johnson | Signature Series Holo | 28 | |
| Auto | Mike Quick | Signature Series Holo | 45 | |
| Auto | Nakobe Dean | Rated Rookies Autographs | 274 | |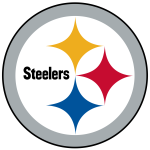 Pittsburgh Steelers
| | | | | |
| --- | --- | --- | --- | --- |
| Card Type | Player | Card | # | Notes |
| Base | Alex Highsmith | Base | 165 | |
| Base | Ben Roethlisberger | Base | 170 | |
| Base | Calvin Austin III | Rated Rookies | 236 | |
| Base | Diontae Johnson | Base | 166 | |
| Base | George Pickens | Rated Rookies | 223 | |
| Base | Kenny Pickett | Rated Rookies | 201 | |
| Base | Minkah Fitzpatrick | Base | 169 | |
| Base | Najee Harris | Base | 164 | |
| Base | Pat Freiermuth | Base | 167 | |
| Base | T.J. Watt | Base | 168 | |
| Insert | Cameron Heyward | Rising Suns | 6 | |
| Insert | Diontae Johnson | Diamond Hands | 14 | |
| Insert | George Pickens | The Elite Series Rookies | 4 | RC |
| Insert | George Pickens | White Hot Rookies | 8 | RC |
| Insert | George Pickens | Rookie Kings | 11 | RC |
| Insert | George Pickens | The Rookies | 12 | RC |
| Insert | George Pickens | Mythical | 14 | |
| Insert | George Pickens | Light it Up | 15 | |
| Insert | George Pickens | Rookie Gridiron Kings | 15 | RC |
| Insert | George Pickens | My House! | 16 | |
| Insert | Jerome Bettis | Retro Series | 13 | |
| Insert | Kenny Pickett | Legendary Logos | 1 | |
| Insert | Kenny Pickett | My House! | 1 | |
| Insert | Kenny Pickett | Rookie Gridiron Kings | 1 | RC |
| Insert | Kenny Pickett | Rookie Kings | 1 | RC |
| Insert | Kenny Pickett | The Elite Series Rookies | 1 | RC |
| Insert | Kenny Pickett | The Rookies | 1 | RC |
| Insert | Kenny Pickett | White Hot Rookies | 1 | RC |
| Insert | Kenny Pickett | Light it Up | 11 | |
| Insert | Kenny Pickett | Blazers | 13 | |
| Insert | Kenny Pickett | Mythical | 17 | |
| Insert | Kenny Pickett | Downtown | 23 | |
| Insert | Najee Harris | My House! | 18 | |
| Insert | T.J. Watt | My House! | 20 | |
| Insert | Terry Bradshaw | Retro Series | 4 | |
| Relic | Calvin Austin III | First Year Fresh Blue Hyper | 36 | |
| Relic | Calvin Austin III | Rookie Phenoms Blue Hyper | 36 | RC |
| Relic | George Pickens | First Year Fresh Blue Hyper | 23 | |
| Relic | George Pickens | Rookie Phenoms Blue Hyper | 23 | RC |
| Relic | Kenny Pickett | First Year Fresh Blue Hyper | 1 | |
| Relic | Kenny Pickett | Rookie Phenoms Blue Hyper | 1 | RC |
| Auto | Ben Roethlisberger | Legendary Patch Autographs | 8 | |
| Auto | Calvin Austin III | Rookie Patch Autographs | 36 | RC |
| Auto | Calvin Austin III | Rated Rookies RPS Autographs | 236 | RC |
| Auto | Dermontti Dawson | Signature Series Holo | 37 | |
| Auto | George Pickens | Rookie Dual Autographs | 1 | RC |
| Auto | George Pickens | The Elite Series Rookies Autographs | 4 | RC |
| Auto | George Pickens | The Rookies Autographs | 12 | RC |
| Auto | George Pickens | Rookie Gridiron Kings Autographs | 15 | RC |
| Auto | George Pickens | Rookie Patch Autographs | 23 | RC |
| Auto | George Pickens | Rated Rookies RPS Autographs | 223 | RC |
| Auto | Hines Ward | Dynamic Patch Autographs | 17 | |
| Auto | Jerome Bettis | Legendary Patch Autographs | 10 | |
| Auto | Kenny Pickett | Rookie Dual Autographs | 1 | RC |
| Auto | Kenny Pickett | Rookie Gridiron Kings Autographs | 1 | RC |
| Auto | Kenny Pickett | Rookie Patch Autographs | 1 | RC |
| Auto | Kenny Pickett | Rookie Triple Autographs | 1 | RC |
| Auto | Kenny Pickett | The Elite Series Rookies Autographs | 1 | RC |
| Auto | Kenny Pickett | The Rookies Autographs | 1 | RC |
| Auto | Kenny Pickett | Rated Rookies RPS Autographs | 201 | RC |
| Auto | Kordell Stewart | Signature Series Holo | 33 | |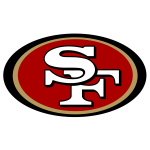 San Francisco 49ers
| | | | | |
| --- | --- | --- | --- | --- |
| Card Type | Player | Card | # | Notes |
| Base | Brandon Aiyuk | Base | 173 | |
| Base | Brock Purdy | Rated Rookies | 277 | |
| Base | Christian McCaffrey | Base | 153 | |
| Base | Danny Gray | Rated Rookies | 233 | |
| Base | Deebo Samuel | Base | 172 | |
| Base | Fred Warner | Base | 171 | |
| Base | George Kittle | Base | 174 | |
| Base | Joe Montana | Base | 176 | |
| Base | Nick Bosa | Base | 175 | |
| Base | Tyrion Davis-Price | Rated Rookies | 226 | |
| Insert | Brock Purdy | Downtown | 1 | |
| Insert | Brock Purdy | Red Hot Rookies | 1 | RC |
| Insert | Brock Purdy | Rookie Gridiron Kings | 2 | RC |
| Insert | Brock Purdy | My House! | 10 | |
| Insert | Brock Purdy | Mythical | 11 | |
| Insert | Brock Purdy | The Elite Series Rookies | 11 | RC |
| Insert | Brock Purdy | The Rookies | 13 | RC |
| Insert | Brock Purdy | Blazers | 15 | |
| Insert | Brock Purdy | Light it Up | 20 | |
| Insert | Deebo Samuel | Diamond Hands | 10 | |
| Insert | Deebo Samuel | Legendary Logos | 15 | |
| Insert | Jerry Rice | Super Bowl Downtown | 7 | |
| Insert | Joe Montana | Super Bowl Downtown | 4 | |
| Insert | Nick Bosa | My House! | 17 | |
| Insert | Ronnie Lott | Retro Series | 21 | |
| Insert | Steve Young | Retro Series | 9 | |
| Relic | Danny Gray | First Year Fresh Blue Hyper | 33 | |
| Relic | Danny Gray | Rookie Phenoms Blue Hyper | 33 | RC |
| Relic | Nick Bosa | Donruss Threads Blue Hyper | 14 | |
| Relic | Tyrion Davis-Price | First Year Fresh Blue Hyper | 26 | |
| Relic | Tyrion Davis-Price | Rookie Phenoms Blue Hyper | 26 | RC |
| Auto | Brock Purdy | Rookie Triple Autographs | 1 | RC |
| Auto | Brock Purdy | Rookie Gridiron Kings Autographs | 2 | RC |
| Auto | Brock Purdy | The Elite Series Rookies Autographs | 11 | RC |
| Auto | Brock Purdy | The Rookies Autographs | 13 | RC |
| Auto | Brock Purdy | Rated Rookies Autographs | 277 | |
| Auto | Danny Gray | Rookie Dual Autographs | 7 | RC |
| Auto | Danny Gray | Rookie Patch Autographs | 33 | RC |
| Auto | Danny Gray | Rated Rookies RPS Autographs | 233 | RC |
| Auto | George Kittle | Signature Series Holo | 10 | |
| Auto | George Kittle | Dynamic Patch Autographs | 15 | |
| Auto | Steve Young | Legendary Patch Autographs | 4 | |
| Auto | Tyrion Davis-Price | Rookie Dual Autographs | 7 | RC |
| Auto | Tyrion Davis-Price | Rookie Patch Autographs | 26 | RC |
| Auto | Tyrion Davis-Price | Rated Rookies RPS Autographs | 226 | RC |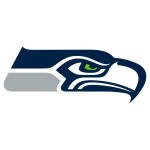 Seattle Seahawks
| | | | | |
| --- | --- | --- | --- | --- |
| Card Type | Player | Card | # | Notes |
| Base | Boye Mafe | Rated Rookies | 263 | |
| Base | Charles Cross | Rated Rookies | 252 | |
| Base | Coby Bryant | Rated Rookies | 292 | |
| Base | DK Metcalf | Base | 178 | |
| Base | Geno Smith | Base | 177 | |
| Base | Jordyn Brooks | Base | 181 | |
| Base | Kenneth Walker III | Rated Rookies | 218 | |
| Base | Quandre Diggs | Base | 180 | |
| Base | Shaun Alexander | Base | 182 | |
| Base | Tariq Woolen | Rated Rookies | 298 | |
| Base | Tyler Lockett | Base | 179 | |
| Insert | DK Metcalf | Legendary Logos | 8 | |
| Insert | DK Metcalf | Diamond Hands | 15 | |
| Insert | Jamal Adams | Rising Suns | 7 | |
| Insert | Kenneth Walker III | Red Hot Rookies | 7 | RC |
| Insert | Kenneth Walker III | Rookie Gridiron Kings | 14 | RC |
| Insert | Kenneth Walker III | Light it Up | 16 | |
| Insert | Kenneth Walker III | The Elite Series Rookies | 16 | RC |
| Insert | Kenneth Walker III | Rookie Kings | 18 | RC |
| Insert | Kenneth Walker III | The Rookies | 18 | RC |
| Insert | Kenneth Walker III | Mythical | 24 | |
| Relic | Kenneth Walker III | First Year Fresh Blue Hyper | 18 | |
| Relic | Kenneth Walker III | Rookie Phenoms Blue Hyper | 18 | RC |
| Auto | Coby Bryant | Rated Rookies Autographs | 292 | |
| Auto | Kenneth Walker III | Rookie Triple Autographs | 2 | RC |
| Auto | Kenneth Walker III | Rookie Gridiron Kings Autographs | 14 | RC |
| Auto | Kenneth Walker III | The Elite Series Rookies Autographs | 16 | RC |
| Auto | Kenneth Walker III | Rookie Patch Autographs | 18 | RC |
| Auto | Kenneth Walker III | The Rookies Autographs | 18 | RC |
| Auto | Kenneth Walker III | Rated Rookies RPS Autographs | 218 | RC |
| Auto | Steve Largent | Dynamic Patch Autographs | 27 | |
| Auto | Tariq Woolen | Rookie Dual Autographs | 10 | RC |
| Auto | Tariq Woolen | Rated Rookies Autographs | 298 | |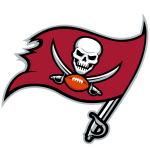 Tampa Bay Buccaneers
| | | | | |
| --- | --- | --- | --- | --- |
| Card Type | Player | Card | # | Notes |
| Base | Antoine Winfield Jr. | Base | 188 | |
| Base | Cade Otton | Rated Rookies | 293 | |
| Base | Chris Godwin | Base | 186 | |
| Base | Devin White | Base | 187 | |
| Base | Leonard Fournette | Base | 184 | |
| Base | Logan Hall | Rated Rookies | 299 | |
| Base | Mike Alstott | Base | 189 | |
| Base | Mike Evans | Base | 185 | |
| Base | Rachaad White | Rated Rookies | 243 | |
| Base | Tom Brady | Base | 183 | |
| Insert | Mike Evans | Diamond Hands | 8 | |
| Insert | Mike Evans | Legendary Logos | 18 | |
| Insert | Rob Gronkowski | Downtown | 12 | |
| Insert | Tom Brady | Mythical | 2 | |
| Insert | Tom Brady | Blazers | 3 | |
| Insert | Tom Brady | Downtown | 6 | |
| Insert | Tom Brady | My House! | 15 | |
| Auto | Cade Otton | Rated Rookies Autographs | 293 | RC - No Blue/Red |
| Auto | Chris Godwin | Dynamic Patch Autographs | 7 | |
| Auto | Keyshawn Johnson | Legendary Patch Autographs | 15 | |
| Auto | Logan Hall | Rated Rookies Autographs | 299 | |
| Auto | Rachaad White | Rated Rookies Autographs | 243 | |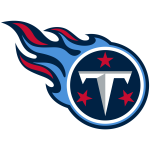 Tennessee Titans
| | | | | |
| --- | --- | --- | --- | --- |
| Card Type | Player | Card | # | Notes |
| Base | Derrick Henry | Base | 191 | |
| Base | Hassan Haskins | Rated Rookies | 242 | |
| Base | Jeffery Simmons | Base | 194 | |
| Base | Kevin Byard | Base | 193 | |
| Base | Kyle Philips | Rated Rookies | 296 | |
| Base | Malik Willis | Rated Rookies | 203 | |
| Base | Robert Woods | Base | 192 | |
| Base | Roger McCreary | Rated Rookies | 259 | |
| Base | Ryan Tannehill | Base | 190 | |
| Base | Treylon Burks | Rated Rookies | 212 | |
| Base | Warren Moon | Base | 81 | |
| Insert | Derrick Henry | Dominators | 8 | |
| Insert | Derrick Henry | Mythical | 10 | |
| Insert | Earl Campbell | Downtown | 19 | |
| Insert | Malik Willis | Legendary Logos | 2 | |
| Insert | Malik Willis | Rookie Kings | 2 | RC |
| Insert | Malik Willis | The Elite Series Rookies | 2 | RC |
| Insert | Malik Willis | The Rookies | 2 | RC |
| Insert | Malik Willis | White Hot Rookies | 2 | RC |
| Insert | Malik Willis | My House! | 3 | |
| Insert | Malik Willis | Rookie Gridiron Kings | 3 | RC |
| Insert | Malik Willis | Mythical | 18 | |
| Insert | Malik Willis | Downtown | 30 | |
| Insert | Treylon Burks | White Hot Rookies | 5 | RC |
| Insert | Treylon Burks | Rookie Kings | 8 | RC |
| Insert | Treylon Burks | Rookie Gridiron Kings | 9 | RC |
| Insert | Treylon Burks | The Elite Series Rookies | 9 | RC |
| Insert | Treylon Burks | The Rookies | 10 | RC |
| Insert | Warren Moon | Retro Series | 17 | |
| Relic | Hassan Haskins | First Year Fresh Blue Hyper | 42 | |
| Relic | Hassan Haskins | Rookie Phenoms Blue Hyper | 42 | RC |
| Relic | Malik Willis | First Year Fresh Blue Hyper | 3 | |
| Relic | Malik Willis | Rookie Phenoms Blue Hyper | 3 | RC |
| Relic | Treylon Burks | First Year Fresh Blue Hyper | 12 | |
| Relic | Treylon Burks | Rookie Phenoms Blue Hyper | 12 | RC |
| Auto | Hassan Haskins | Rookie Patch Autographs | 42 | RC |
| Auto | Hassan Haskins | Rated Rookies RPS Autographs | 242 | RC |
| Auto | Kevin Byard | Signature Series Holo | 26 | |
| Auto | Kyle Philips | Rated Rookies Autographs | 296 | RC - Only Purple Stars/Red Stars |
| Auto | Malik Willis | Rookie Dual Autographs | 2 | RC |
| Auto | Malik Willis | The Elite Series Rookies Autographs | 2 | RC |
| Auto | Malik Willis | The Rookies Autographs | 2 | RC |
| Auto | Malik Willis | Rookie Gridiron Kings Autographs | 3 | RC |
| Auto | Malik Willis | Rookie Patch Autographs | 3 | RC |
| Auto | Malik Willis | Rated Rookies RPS Autographs | 203 | RC |
| Auto | Roger McCreary | Rated Rookies Autographs | 259 | |
| Auto | Treylon Burks | Rookie Dual Autographs | 2 | RC |
| Auto | Treylon Burks | Rookie Gridiron Kings Autographs | 9 | RC |
| Auto | Treylon Burks | The Elite Series Rookies Autographs | 9 | RC |
| Auto | Treylon Burks | The Rookies Autographs | 10 | RC |
| Auto | Treylon Burks | Rookie Patch Autographs | 12 | RC |
| Auto | Treylon Burks | Rated Rookies RPS Autographs | 212 | RC |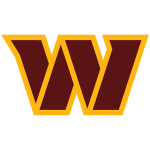 Washington Commanders
| | | | | |
| --- | --- | --- | --- | --- |
| Card Type | Player | Card | # | Notes |
| Base | Antonio Gibson | Base | 196 | |
| Base | Brian Robinson Jr. | Rated Rookies | 227 | |
| Base | Clinton Portis | Base | 200 | |
| Base | Daron Payne | Base | 195 | |
| Base | Jahan Dotson | Rated Rookies | 210 | |
| Base | Jonathan Allen | Base | 198 | |
| Base | Montez Sweat | Base | 199 | |
| Base | Phidarian Mathis | Rated Rookies | 268 | |
| Base | Sam Howell | Rated Rookies | 205 | |
| Base | Terry McLaurin | Base | 197 | |
| Insert | Brian Robinson Jr. | White Hot Rookies | 10 | RC |
| Insert | Jahan Dotson | Rookie Kings | 7 | RC |
| Insert | Jahan Dotson | The Elite Series Rookies | 8 | RC |
| Insert | Jahan Dotson | The Rookies | 9 | RC |
| Insert | Jahan Dotson | Rookie Gridiron Kings | 13 | RC |
| Insert | Jahan Dotson | Mythical | 23 | |
| Insert | John Riggins | Retro Series | 6 | |
| Insert | Sam Howell | The Rookies | 5 | RC |
| Insert | Sam Howell | Rookie Gridiron Kings | 19 | RC |
| Insert | Sam Howell | Rookie Kings | 20 | RC |
| Insert | Sean Taylor | Downtown | 18 | |
| Relic | Brian Robinson Jr. | First Year Fresh Blue Hyper | 27 | |
| Relic | Brian Robinson Jr. | Rookie Phenoms Blue Hyper | 27 | RC |
| Relic | Jahan Dotson | First Year Fresh Blue Hyper | 10 | |
| Relic | Jahan Dotson | Rookie Phenoms Blue Hyper | 10 | RC |
| Relic | Sam Howell | First Year Fresh Blue Hyper | 5 | |
| Relic | Sam Howell | Rookie Phenoms Blue Hyper | 5 | RC |
| Relic | Terry McLaurin | Donruss Threads Blue Hyper | 15 | |
| Auto | Brian Robinson Jr. | Rookie Dual Autographs | 6 | RC |
| Auto | Brian Robinson Jr. | Rookie Patch Autographs | 27 | RC |
| Auto | Brian Robinson Jr. | Rated Rookies RPS Autographs | 227 | RC - Only Purple Stars/Red Stars |
| Auto | Jahan Dotson | Rookie Dual Autographs | 6 | RC |
| Auto | Jahan Dotson | The Elite Series Rookies Autographs | 8 | RC |
| Auto | Jahan Dotson | The Rookies Autographs | 9 | RC |
| Auto | Jahan Dotson | Rookie Patch Autographs | 10 | RC |
| Auto | Jahan Dotson | Rookie Gridiron Kings Autographs | 13 | RC |
| Auto | Jahan Dotson | Rated Rookies RPS Autographs | 210 | RC |
| Auto | Joe Theismann | Signature Series Holo | 25 | |
| Auto | Mark Rypien | Signature Series Holo | 48 | |
| Auto | Phidarian Mathis | Rated Rookies Autographs | 268 | |
| Auto | Sam Howell | Rookie Patch Autographs | 5 | RC |
| Auto | Sam Howell | The Rookies Autographs | 5 | RC |
| Auto | Sam Howell | Rookie Gridiron Kings Autographs | 19 | RC |
| Auto | Sam Howell | Rated Rookies RPS Autographs | 205 | RC |