2022 Panini Zenith Football
Release Date: February 1, 2023
Collect a 242-card base set featuring 100 vets, 100 rookies and 42 RPAs of the top rookies in the NFL Draft.
---
ABOUT THIS PRODUCT
2022 Panini Zenith Football
Hunt for patch autographs from all of the top 2022 NFL Rookies that include Kenny Pickett, Breece Hall, Chris Olave, Aidan Hutchinson and many more!
Hunt brand new inserts Z-Stars, Class President, Pacific Revolution, Thunder and Lightning, Behind the Numbers and many more in Zenith 2022.
Find SSP Contenders Rooke Ticket RPS Preview Blue in Hobby boxes!
Brand new in 2022, look for case hit insert Aloha, featuring the BIGGEST names in the NFL!
2022 Panini Zenith Football
BASE
Collect this 100-card base set that includes the NFL's top stars from the league's past and present. Also, be on the lookout for short-printed parallels and autographs!
ROOKIES EMERALD
Find a 100-card rookie base featuring the top stars of 2022 NFL Draft Class while chasing their Artist Proof and autographed parallels!
ROOKIE PATCH AUTOGRAPHS
Look for Rookie Patch Autographs where the number of memorabilia swatches increases as you move through the parallels until you reach the coveted five-swatch, Platinum 1/1 parallel!
Z-JERSEY AUTOGRAPHS SILVER
Z-Jerseys is back in 2022, and this time it's bringing the autographs. Look for patch autographs of the biggest stars of the NFL!
PACIFIC REVOLUTION GOLD
Brand new to Zenith, Pacific Revolution returns to prominence, done in classic 90s-style, Pacific Revolution will be a chase for card collector's new and old.
HIGH POINT SIGNATURES LIGHTNING
Hunt for red hot signatures from some of the league's brightest stars that include unique parallels Spokes, Lightning and Kaboom.
ALOHA
A new SSP insert, Aloha features players who made the Pro Bowl!
1992 PACIFIC GOLD
A classic design returns to Zenith, 1992 Pacific features a throwback design to the 90s, highlighted by the best players the NFL has to offer.
CLASS PRESIDENT COPPER
Brand new in 2022, Class Presidents features a unique design that highlights the accomplishments of the top talent in the NFL.
Hobby Configuration
6 CARDS PER PACK
1 PACK PER BOX
12 BOXES PER CASE
Box Break
1 ROOKIE PATCH AUTOGRAPH
1 ADDITIONAL AUTOGRAPH
1 BASE
1 ROOKIE
2 INSERTS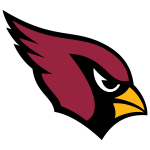 Arizona Cardinals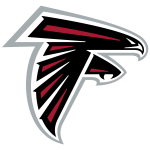 Atlanta Falcons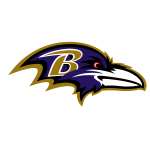 Baltimore Ravens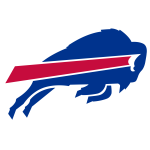 Buffalo Bills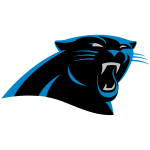 Carolina Panthers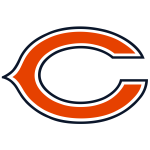 Chicago Bears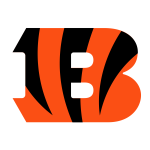 Cincinnati Bengals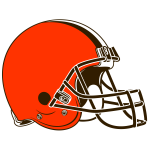 Cleveland Browns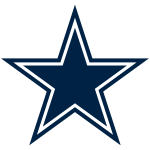 Dallas Cowboys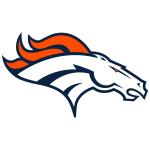 Denver Broncos
Detroit Lions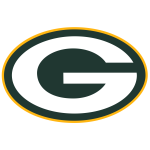 Green Bay Packers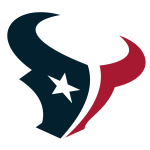 Houston Texans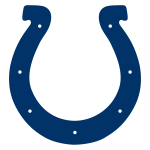 Indianapolis Colts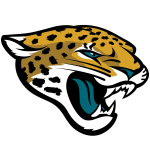 Jacksonville Jaguars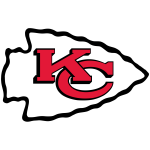 Kansas City Chiefs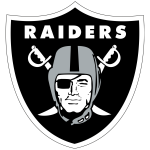 Las Vegas Raiders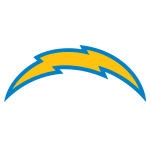 Los Angeles Chargers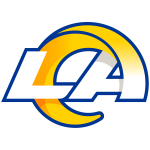 Los Angeles Rams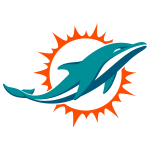 Miami Dolphins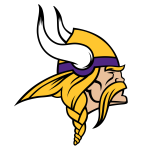 Minnesota Vikings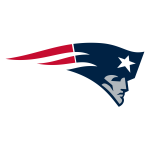 New England Patriots
New Orleans Saints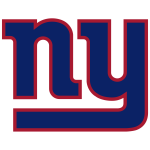 New York Giants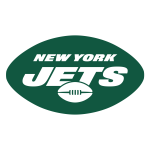 New York Jets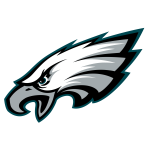 Philadelphia Eagles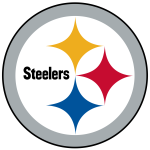 Pittsburgh Steelers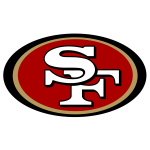 San Francisco 49ers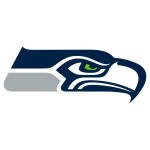 Seattle Seahawks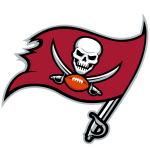 Tampa Bay Buccaneers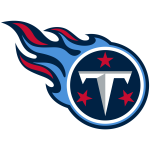 Tennessee Titans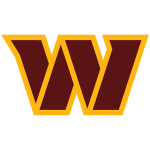 Washington Commanders
Autograph
Rookie Ticket RPS Preview Blue
Rookie Ticket Variation RPS Preview Blue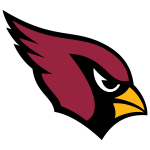 Arizona Cardinals
| | | | | |
| --- | --- | --- | --- | --- |
| Card Type | Player | Card | # | Notes |
| Base | Cameron Thomas | Rookies Hobby | 149 | RC |
| Base | J.J. Watt | Base Hobby | 91 | |
| Base | Kyler Murray | Base Hobby | 89 | |
| Base | Marquise Brown | Base Hobby | 90 | |
| Base | Trey McBride | Rookies Hobby | 137 | RC |
| Insert | Kyler Murray | Behind the Numbers | 3 | |
| Insert | Kyler Murray | Aloha | 9 | |
| Insert | Kyler Murray | Thunder and Lightning | 17 | |
| Insert | Kyler Murray | Class President | 25 | |
| Insert | Marquise Brown | Thunder and Lightning | 17 | |
| Insert | Trey McBride | Rookie Wave | 24 | RC |
| Relic | Kyler Murray | Color Guard | 8 | |
| Relic | Trey McBride | Rookie Stallions | 36 | RC |
| Auto | A.J. Green | Z-Graphs | 6 | |
| Auto | Cameron Thomas | Rookies Autographs | 149 | RC |
| Auto | Rondale Moore | Z-Jersey Autographs | 38 | |
| Auto | Trey McBride | Rookies Autographs | 137 | RC - No Base |
| Auto | Trey McBride | Rookie Patch Autographs | 237 | RC |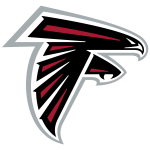 Atlanta Falcons
| | | | | |
| --- | --- | --- | --- | --- |
| Card Type | Player | Card | # | Notes |
| Base | Arnold Ebiketie | Rookies Hobby | 152 | RC |
| Base | Cordarrelle Patterson | Base Hobby | 66 | |
| Base | Desmond Ridder | Rookies Hobby | 104 | RC |
| Base | Drake London | Rookies Hobby | 107 | RC |
| Base | Kyle Pitts | Base Hobby | 67 | |
| Base | Marcus Mariota | Base Hobby | 65 | |
| Base | Troy Andersen | Rookies Hobby | 164 | RC |
| Base | Tyler Allgeier | Rookies Hobby | 178 | RC |
| Insert | Desmond Ridder | Epix Orange Play | 2 | |
| Insert | Desmond Ridder | Rookie Wave | 4 | RC |
| Insert | Desmond Ridder | Thunder and Lightning | 13 | |
| Insert | Desmond Ridder | 1992 Pacific | 18 | |
| Insert | Desmond Ridder | Behind the Numbers | 23 | |
| Insert | Drake London | Rookie Wave | 7 | RC |
| Insert | Drake London | Pacific Revolution | 25 | |
| Insert | Drake London | Behind the Numbers | 30 | |
| Insert | Kyle Pitts | Thunder and Lightning | 13 | |
| Insert | Kyle Pitts | Z-Team | 20 | |
| Insert | Matt Ryan | Class President | 14 | |
| Relic | Desmond Ridder | Rookie Stallions | 4 | RC |
| Relic | Desmond Ridder | Turning Pro Memorabilia | 4 | |
| Relic | Drake London | Rookie Stallions | 7 | RC |
| Relic | Drake London | Turning Pro Memorabilia | 7 | |
| Relic | Kyle Pitts | Zoned In | 20 | |
| Auto | Arnold Ebiketie | Rookies Autographs | 152 | RC |
| Auto | Cordarrelle Patterson | Z-Jersey Autographs | 37 | |
| Auto | Cordarrelle Patterson | Base Autographs | 66 | |
| Auto | Desmond Ridder | Rookies Autographs | 104 | RC |
| Auto | Desmond Ridder | Rookie Ticket RPS Preview Blue | 114 | RC |
| Auto | Desmond Ridder | Rookie Ticket Variation RPS Preview Blue | 114 | RC |
| Auto | Desmond Ridder | Rookie Patch Autographs | 204 | RC |
| Auto | Drake London | Rookies Autographs | 107 | RC |
| Auto | Drake London | Rookie Ticket RPS Preview Blue | 115 | RC |
| Auto | Drake London | Rookie Ticket Variation RPS Preview Blue | 115 | RC |
| Auto | Drake London | Rookie Patch Autographs | 207 | RC |
| Auto | Marcus Mariota | Z-Graphs | 26 | |
| Auto | Marcus Mariota | Base Autographs | 65 | |
| Auto | Michael Vick | Z-Graphs | 39 | |
| Auto | Troy Andersen | Rookies Autographs | 164 | RC |
| Auto | Tyler Allgeier | Rookies Autographs | 178 | RC |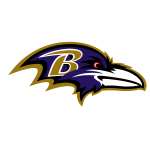 Baltimore Ravens
| | | | | |
| --- | --- | --- | --- | --- |
| Card Type | Player | Card | # | Notes |
| Base | David Ojabo | Rookies Hobby | 166 | RC |
| Base | Isaiah Likely | Rookies Hobby | 193 | RC |
| Base | J.K. Dobbins | Base Hobby | 28 | |
| Base | Justin Tucker | Base Hobby | 29 | |
| Base | Kyle Hamilton | Rookies Hobby | 138 | RC |
| Base | Lamar Jackson | Base Hobby | 26 | |
| Base | Mark Andrews | Base Hobby | 27 | |
| Base | Tyler Badie | Rookies Hobby | 179 | RC |
| Insert | Ed Reed | Aloha | 4 | |
| Insert | Ed Reed | Class President | 8 | |
| Insert | Kyle Hamilton | Rookie Wave | 27 | RC |
| Insert | Lamar Jackson | Aloha | 16 | |
| Insert | Mark Andrews | Aloha | 17 | |
| Insert | Ray Lewis | Class President | 2 | |
| Relic | Kyle Hamilton | Rookie Stallions | 37 | RC |
| Relic | Lamar Jackson | Zoned In | 2 | |
| Auto | David Ojabo | Rookies Autographs | 166 | RC |
| Auto | Isaiah Likely | Rookies Autographs | 193 | RC |
| Auto | Justin Tucker | Z-Jersey Autographs | 5 | |
| Auto | Justin Tucker | Base Autographs | 29 | |
| Auto | Kyle Hamilton | Rookie Ticket RPS Preview Blue | 128 | RC |
| Auto | Kyle Hamilton | Rookie Ticket Variation RPS Preview Blue | 128 | RC |
| Auto | Kyle Hamilton | Rookies Autographs | 138 | RC |
| Auto | Kyle Hamilton | Rookie Patch Autographs | 238 | RC |
| Auto | Tyler Badie | Rookies Autographs | 179 | RC |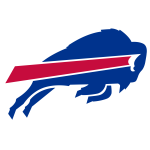 Buffalo Bills
| | | | | |
| --- | --- | --- | --- | --- |
| Card Type | Player | Card | # | Notes |
| Base | Dawson Knox | Base Hobby | 3 | |
| Base | James Cook | Rookies Hobby | 115 | RC |
| Base | Josh Allen | Base Hobby | 1 | |
| Base | Kaiir Elam | Rookies Hobby | 145 | RC |
| Base | Khalil Shakir | Rookies Hobby | 197 | RC |
| Base | Stefon Diggs | Base Hobby | 2 | |
| Base | Terrel Bernard | Rookies Hobby | 160 | RC |
| Base | Von Miller | Base Hobby | 4 | |
| Insert | Gabriel Davis | Thunder and Lightning | 8 | |
| Insert | James Cook | Epix Emerald Play | 4 | |
| Insert | James Cook | Rookie Wave | 13 | RC |
| Insert | Josh Allen | 1992 Pacific | 1 | |
| Insert | Josh Allen | Behind the Numbers | 1 | |
| Insert | Josh Allen | Pacific Revolution | 3 | |
| Insert | Josh Allen | Z-Team | 5 | |
| Insert | Josh Allen | Thunder and Lightning | 8 | |
| Insert | Josh Allen | Z-Stars | 15 | |
| Insert | Josh Allen | Class President | 24 | |
| Relic | James Cook | Turning Pro Memorabilia | 14 | |
| Relic | James Cook | Rookie Stallions | 15 | RC |
| Relic | Josh Allen | Zoned In | 1 | |
| Relic | Stefon Diggs | Color Guard | 17 | |
| Auto | Dawson Knox | Base Autographs | 3 | |
| Auto | Dawson Knox | Team Summit Autographs | 10 | |
| Auto | Emmanuel Sanders | Z-Graphs | 11 | |
| Auto | Gabriel Davis | Team Summit Autographs | 10 | |
| Auto | Gabriel Davis | High Point Signatures | 12 | |
| Auto | James Cook | Rookies Autographs | 115 | RC |
| Auto | James Cook | Rookie Ticket RPS Preview Blue | 123 | RC |
| Auto | James Cook | Rookie Ticket Variation RPS Preview Blue | 123 | RC |
| Auto | James Cook | Rookie Patch Autographs | 215 | RC |
| Auto | Josh Allen | Team Summit Autographs | 10 | |
| Auto | Khalil Shakir | Rookies Autographs | 197 | RC |
| Auto | Terrel Bernard | Rookies Autographs | 160 | RC |
| Auto | Tre'Davious White | Z-Graphs | 3 | |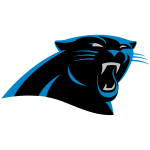 Carolina Panthers
| | | | | |
| --- | --- | --- | --- | --- |
| Card Type | Player | Card | # | Notes |
| Base | Baker Mayfield | Base Hobby | 68 | |
| Base | DJ Moore | Base Hobby | 70 | |
| Base | Matt Corral | Rookies Hobby | 102 | RC |
| Insert | Matt Corral | Rookie Wave | 3 | RC |
| Insert | Matt Corral | Epix Orange Play | 4 | |
| Relic | DJ Moore | Color Guard | 20 | |
| Relic | Matt Corral | Rookie Stallions | 2 | RC |
| Relic | Matt Corral | Turning Pro Memorabilia | 2 | |
| Auto | DJ Moore | High Point Signatures | 8 | |
| Auto | DJ Moore | Base Autographs | 70 | |
| Auto | Jeremy Chinn | High Point Signatures | 23 | |
| Auto | Matt Corral | Rookies Autographs | 102 | RC |
| Auto | Matt Corral | Rookie Ticket RPS Preview Blue | 130 | RC |
| Auto | Matt Corral | Rookie Ticket Variation RPS Preview Blue | 130 | RC |
| Auto | Matt Corral | Rookie Patch Autographs | 202 | RC |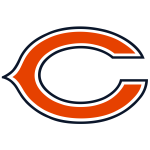 Chicago Bears
| | | | | |
| --- | --- | --- | --- | --- |
| Card Type | Player | Card | # | Notes |
| Base | David Montgomery | Base Hobby | 41 | |
| Base | Jaquan Brisker | Rookies Hobby | 186 | RC |
| Base | Justin Fields | Base Hobby | 40 | |
| Base | Kyler Gordon | Rookies Hobby | 147 | RC |
| Base | Trestan Ebner | Rookies Hobby | 182 | RC |
| Base | Velus Jones Jr. | Rookies Hobby | 130 | RC |
| Insert | Justin Fields | Z-Team | 12 | |
| Insert | Velus Jones Jr. | Rookie Wave | 21 | RC |
| Relic | Justin Fields | Zoned In | 6 | |
| Relic | Velus Jones Jr. | Rookie Stallions | 30 | RC |
| Auto | Darnell Mooney | High Point Signatures | 11 | |
| Auto | Darnell Mooney | Z-Jersey Autographs | 30 | |
| Auto | David Montgomery | Z-Graphs | 5 | |
| Auto | David Montgomery | Base Autographs | 41 | |
| Auto | Jaquan Brisker | Rookies Autographs | 186 | RC |
| Auto | Kyler Gordon | Rookies Autographs | 147 | RC |
| Auto | Trestan Ebner | Rookies Autographs | 182 | RC |
| Auto | Velus Jones Jr. | Rookies Autographs | 130 | RC |
| Auto | Velus Jones Jr. | Rookie Ticket RPS Preview Blue | 140 | RC |
| Auto | Velus Jones Jr. | Rookie Ticket Variation RPS Preview Blue | 140 | RC |
| Auto | Velus Jones Jr. | Rookie Patch Autographs | 230 | RC |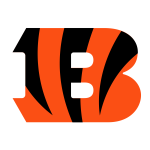 Cincinnati Bengals
| | | | | |
| --- | --- | --- | --- | --- |
| Card Type | Player | Card | # | Notes |
| Base | Daxton Hill | Rookies Hobby | 188 | RC |
| Base | Ja'Marr Chase | Base Hobby | 31 | |
| Base | Joe Burrow | Base Hobby | 30 | |
| Base | Joe Mixon | Base Hobby | 32 | |
| Insert | Ja'Marr Chase | Thunder and Lightning | 9 | |
| Insert | Ja'Marr Chase | 1992 Pacific | 15 | |
| Insert | Ja'Marr Chase | Z-Team | 17 | |
| Insert | Ja'Marr Chase | Z-Stars | 19 | |
| Insert | Joe Burrow | Behind the Numbers | 2 | |
| Insert | Joe Burrow | 1992 Pacific | 4 | |
| Insert | Joe Burrow | Z-Team | 4 | |
| Insert | Joe Burrow | Pacific Revolution | 5 | |
| Insert | Joe Burrow | Epix Orange Play | 6 | |
| Insert | Joe Burrow | Thunder and Lightning | 9 | |
| Insert | Joe Burrow | Z-Stars | 14 | |
| Insert | Joe Mixon | Z-Stars | 1 | |
| Insert | Joe Mixon | Epix Emerald Play | 8 | |
| Insert | Joe Mixon | Behind the Numbers | 13 | |
| Insert | Tee Higgins | Behind the Numbers | 17 | |
| Relic | Ja'Marr Chase | Color Guard | 16 | |
| Relic | Joe Burrow | Zoned In | 3 | |
| Relic | Joe Mixon | Color Guard | 11 | |
| Auto | Anthony Munoz | Z-Graphs | 38 | |
| Auto | Daxton Hill | Rookies Autographs | 188 | RC - No Base |
| Auto | Ja'Marr Chase | Team Summit Autographs | 11 | |
| Auto | Joe Burrow | Base Autographs | 30 | No Base |
| Auto | Joe Mixon | Team Summit Autographs | 11 | |
| Auto | Tee Higgins | High Point Signatures | 4 | Only Kaboom! |
| Auto | Tee Higgins | Z-Jersey Autographs | 7 | Only Platinum |
| Auto | Tee Higgins | Team Summit Autographs | 11 | |
| Auto | Trey Hendrickson | Z-Jersey Autographs | 9 | |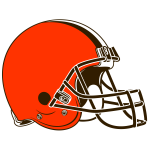 Cleveland Browns
| | | | | |
| --- | --- | --- | --- | --- |
| Card Type | Player | Card | # | Notes |
| Base | Amari Cooper | Base Hobby | 34 | |
| Base | David Bell | Rookies Hobby | 132 | RC |
| Base | Deshaun Watson | Base Hobby | 33 | |
| Base | Jerome Ford | Rookies Hobby | 180 | RC |
| Base | Mike Woods | Rookies Hobby | 196 | RC |
| Base | Nick Chubb | Base Hobby | 35 | |
| Insert | David Bell | Rookie Wave | 22 | RC |
| Insert | Deshaun Watson | Z-Team | 9 | |
| Insert | Joe Thomas | Class President | 13 | |
| Insert | Myles Garrett | Aloha | 8 | |
| Insert | Myles Garrett | Z-Stars | 9 | |
| Insert | Nick Chubb | Behind the Numbers | 14 | |
| Insert | Nick Chubb | Pacific Revolution | 15 | |
| Insert | Nick Chubb | Aloha | 19 | |
| Relic | David Bell | Rookie Stallions | 32 | RC |
| Relic | Nick Chubb | Zoned In | 11 | |
| Auto | Austin Hooper | Z-Graphs | 2 | |
| Auto | David Bell | Rookie Ticket RPS Preview Blue | 113 | RC |
| Auto | David Bell | Rookie Ticket Variation RPS Preview Blue | 113 | RC |
| Auto | David Bell | Rookies Autographs | 132 | RC |
| Auto | David Bell | Rookie Patch Autographs | 232 | RC |
| Auto | Jerome Ford | Rookies Autographs | 180 | RC |
| Auto | Mike Woods | Rookies Autographs | 196 | RC |
| Auto | Nick Chubb | Z-Jersey Autographs | 8 | |
| Auto | Nick Chubb | Base Autographs | 35 | |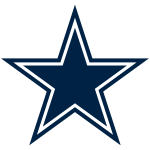 Dallas Cowboys
| | | | | |
| --- | --- | --- | --- | --- |
| Card Type | Player | Card | # | Notes |
| Base | CeeDee Lamb | Base Hobby | 16 | |
| Base | Dak Prescott | Base Hobby | 14 | |
| Base | Jalen Tolbert | Rookies Hobby | 131 | RC |
| Base | KaVontae Turpin | Rookies Hobby | 200 | RC |
| Base | Micah Parsons | Base Hobby | 15 | |
| Base | Sam Williams | Rookies Hobby | 169 | RC |
| Base | Tyler Smith | Rookies Hobby | 174 | RC |
| Insert | CeeDee Lamb | Epix Purple Play | 7 | |
| Insert | CeeDee Lamb | 1992 Pacific | 14 | |
| Insert | CeeDee Lamb | Pacific Revolution | 16 | |
| Insert | CeeDee Lamb | Behind the Numbers | 19 | |
| Insert | CeeDee Lamb | Z-Team | 25 | |
| Insert | Dak Prescott | Z-Stars | 21 | |
| Insert | Dak Prescott | Class President | 22 | |
| Insert | Deion Sanders | Aloha | 27 | |
| Insert | Emmitt Smith | Epix Emerald Play | 9 | |
| Insert | Jalen Tolbert | Rookie Wave | 20 | RC |
| Insert | Micah Parsons | Thunder and Lightning | 2 | |
| Insert | Micah Parsons | Aloha | 14 | |
| Insert | Micah Parsons | Z-Team | 15 | |
| Insert | Michael Irvin | Epix Purple Play | 9 | |
| Insert | Trevon Diggs | Thunder and Lightning | 2 | |
| Insert | Trevon Diggs | Aloha | 12 | |
| Relic | CeeDee Lamb | Color Guard | 18 | |
| Relic | Dak Prescott | Zoned In | 5 | |
| Relic | Jalen Tolbert | Rookie Stallions | 31 | RC |
| Auto | Dak Prescott | Z-Jersey Autographs | 10 | |
| Auto | DeMarcus Lawrence | Team Summit Autographs | 1 | |
| Auto | Herschel Walker | Z-Graphs | 36 | |
| Auto | Jalen Tolbert | Rookie Ticket RPS Preview Blue | 122 | RC |
| Auto | Jalen Tolbert | Rookie Ticket Variation RPS Preview Blue | 122 | RC |
| Auto | Jalen Tolbert | Rookies Autographs | 131 | RC |
| Auto | Jalen Tolbert | Rookie Patch Autographs | 231 | RC |
| Auto | KaVontae Turpin | Rookies Autographs | 200 | RC |
| Auto | Micah Parsons | Team Summit Autographs | 1 | |
| Auto | Micah Parsons | Base Autographs | 15 | |
| Auto | Michael Gallup | High Point Signatures | 15 | |
| Auto | Sam Williams | Rookies Autographs | 169 | RC |
| Auto | Tony Pollard | Z-Jersey Autographs | 11 | |
| Auto | Trevon Diggs | Team Summit Autographs | 1 | |
| Auto | Trevon Diggs | High Point Signatures | 21 | |
| Auto | Trevon Diggs | Z-Jersey Autographs | 43 | |
| Auto | Tyler Smith | Rookies Autographs | 174 | RC |
| Auto | Zack Martin | Z-Graphs | 10 | |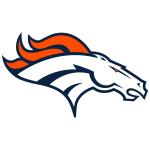 Denver Broncos
| | | | | |
| --- | --- | --- | --- | --- |
| Card Type | Player | Card | # | Notes |
| Base | Courtland Sutton | Base Hobby | 79 | |
| Base | Greg Dulcich | Rookies Hobby | 191 | RC |
| Base | Javonte Williams | Base Hobby | 78 | |
| Base | Nik Bonitto | Rookies Hobby | 170 | RC |
| Base | Russell Wilson | Base Hobby | 77 | |
| Insert | Jerry Jeudy | Thunder and Lightning | 10 | |
| Insert | Russell Wilson | 1992 Pacific | 5 | |
| Insert | Russell Wilson | Behind the Numbers | 6 | |
| Insert | Russell Wilson | Pacific Revolution | 6 | |
| Insert | Russell Wilson | Epix Orange Play | 8 | |
| Insert | Russell Wilson | Thunder and Lightning | 10 | |
| Insert | Russell Wilson | Z-Team | 21 | |
| Insert | Terrell Davis | Class President | 1 | |
| Relic | Russell Wilson | Color Guard | 3 | |
| Auto | Courtland Sutton | High Point Signatures | 10 | No Base |
| Auto | Courtland Sutton | Z-Jersey Autographs | 12 | |
| Auto | DeMarcus Ware | Z-Graphs | 37 | |
| Auto | Greg Dulcich | Rookies Autographs | 191 | RC |
| Auto | Javonte Williams | Team Summit Autographs | 2 | |
| Auto | Javonte Williams | Z-Jersey Autographs | 33 | |
| Auto | Javonte Williams | Base Autographs | 78 | |
| Auto | Jerry Jeudy | Team Summit Autographs | 2 | |
| Auto | John Elway | Team Summit Autographs | 14 | |
| Auto | Nik Bonitto | Rookies Autographs | 170 | RC - No Base |
| Auto | Rod Smith | Team Summit Autographs | 14 | |
| Auto | Russell Wilson | Team Summit Autographs | 2 | |
| Auto | Terrell Davis | Team Summit Autographs | 14 | |
Detroit Lions
| | | | | |
| --- | --- | --- | --- | --- |
| Card Type | Player | Card | # | Notes |
| Base | Aidan Hutchinson | Rookies Hobby | 113 | RC |
| Base | Amon-Ra St. Brown | Base Hobby | 45 | |
| Base | D'Andre Swift | Base Hobby | 44 | |
| Base | Jameson Williams | Rookies Hobby | 108 | RC |
| Base | Jared Goff | Base Hobby | 43 | |
| Base | Josh Paschal | Rookies Hobby | 155 | RC |
| Insert | Aidan Hutchinson | Thunder and Lightning | 19 | |
| Insert | Aidan Hutchinson | Rookie Wave | 28 | RC |
| Insert | Barry Sanders | Behind the Numbers | 15 | |
| Insert | D'Andre Swift | Epix Emerald Play | 6 | |
| Insert | Jameson Williams | Rookie Wave | 8 | RC |
| Insert | Jameson Williams | Thunder and Lightning | 19 | |
| Insert | Jameson Williams | Behind the Numbers | 27 | |
| Insert | Matthew Stafford | Class President | 15 | |
| Relic | Aidan Hutchinson | Turning Pro Memorabilia | 12 | |
| Relic | Aidan Hutchinson | Rookie Stallions | 13 | RC |
| Relic | D'Andre Swift | Color Guard | 12 | |
| Relic | Jameson Williams | Rookie Stallions | 8 | RC |
| Relic | Jameson Williams | Turning Pro Memorabilia | 8 | |
| Auto | Aidan Hutchinson | Rookie Ticket RPS Preview Blue | 102 | RC |
| Auto | Aidan Hutchinson | Rookie Ticket Variation RPS Preview Blue | 102 | RC |
| Auto | Aidan Hutchinson | Rookies Autographs | 113 | RC |
| Auto | Aidan Hutchinson | Rookie Patch Autographs | 213 | RC |
| Auto | Amon-Ra St. Brown | Base Autographs | 45 | |
| Auto | D'Andre Swift | Z-Jersey Autographs | 39 | |
| Auto | D'Andre Swift | Base Autographs | 44 | |
| Auto | Jamaal Williams | Z-Jersey Autographs | 14 | |
| Auto | Jameson Williams | Rookies Autographs | 108 | RC |
| Auto | Jameson Williams | Rookie Ticket RPS Preview Blue | 124 | RC |
| Auto | Jameson Williams | Rookie Ticket Variation RPS Preview Blue | 124 | RC |
| Auto | Jameson Williams | Rookie Patch Autographs | 208 | RC |
| Auto | Josh Paschal | Rookies Autographs | 155 | RC |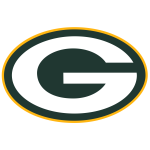 Green Bay Packers
| | | | | |
| --- | --- | --- | --- | --- |
| Card Type | Player | Card | # | Notes |
| Base | Aaron Jones | Base Hobby | 47 | |
| Base | Aaron Rodgers | Base Hobby | 46 | |
| Base | Christian Watson | Rookies Hobby | 119 | RC |
| Base | Devonte Wyatt | Rookies Hobby | 157 | RC |
| Base | Preston Smith | Base Hobby | 48 | |
| Base | Quay Walker | Rookies Hobby | 163 | RC |
| Base | Romeo Doubs | Rookies Hobby | 135 | RC |
| Insert | Aaron Rodgers | Z-Team | 6 | |
| Insert | Aaron Rodgers | 1992 Pacific | 7 | |
| Insert | Aaron Rodgers | Epix Orange Play | 7 | |
| Insert | Aaron Rodgers | Pacific Revolution | 7 | |
| Insert | Aaron Rodgers | Class President | 11 | |
| Insert | Aaron Rodgers | Z-Stars | 16 | |
| Insert | Aaron Rodgers | Aloha | 20 | |
| Insert | Brett Favre | Aloha | 5 | |
| Insert | Brett Favre | Epix Orange Play | 9 | |
| Insert | Christian Watson | Rookie Wave | 16 | RC |
| Insert | Romeo Doubs | Rookie Wave | 23 | RC |
| Relic | Aaron Jones | Zoned In | 10 | |
| Relic | Aaron Rodgers | Color Guard | 5 | |
| Relic | Christian Watson | Rookie Stallions | 19 | RC |
| Relic | Romeo Doubs | Rookie Stallions | 34 | RC |
| Auto | Aaron Jones | Z-Jersey Autographs | 32 | |
| Auto | Aaron Rodgers | Z-Jersey Autographs | 16 | |
| Auto | Aaron Rodgers | Base Autographs | 46 | |
| Auto | Adrian Amos | High Point Signatures | 25 | |
| Auto | Christian Watson | Rookie Ticket RPS Preview Blue | 110 | RC |
| Auto | Christian Watson | Rookie Ticket Variation RPS Preview Blue | 110 | RC |
| Auto | Christian Watson | Rookies Autographs | 119 | RC |
| Auto | Christian Watson | Rookie Patch Autographs | 219 | RC |
| Auto | Devonte Wyatt | Rookies Autographs | 157 | RC |
| Auto | Jordy Nelson | Z-Graphs | 20 | |
| Auto | Preston Smith | Base Autographs | 48 | |
| Auto | Quay Walker | Rookies Autographs | 163 | RC |
| Auto | Randall Cobb | Z-Graphs | 13 | |
| Auto | Romeo Doubs | Rookie Ticket RPS Preview Blue | 132 | RC |
| Auto | Romeo Doubs | Rookie Ticket Variation RPS Preview Blue | 132 | RC |
| Auto | Romeo Doubs | Rookies Autographs | 135 | RC |
| Auto | Romeo Doubs | Rookie Patch Autographs | 235 | RC |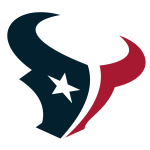 Houston Texans
| | | | | |
| --- | --- | --- | --- | --- |
| Card Type | Player | Card | # | Notes |
| Base | Brandin Cooks | Base Hobby | 53 | |
| Base | Christian Harris | Rookies Hobby | 168 | RC |
| Base | Dameon Pierce | Rookies Hobby | 140 | RC |
| Base | Davis Mills | Base Hobby | 52 | |
| Base | Derek Stingley Jr. | Rookies Hobby | 143 | RC |
| Base | Jalen Pitre | Rookies Hobby | 189 | RC |
| Base | John Metchie III | Rookies Hobby | 117 | RC |
| Base | Rex Burkhead | Base Hobby | 54 | |
| Insert | Andre Johnson | Behind the Numbers | 20 | |
| Insert | Dameon Pierce | Rookie Wave | 25 | RC |
| Insert | DeAndre Hopkins | Class President | 19 | |
| Insert | J.J. Watt | Class President | 17 | |
| Relic | Dameon Pierce | Rookie Stallions | 38 | RC |
| Relic | John Metchie III | Rookie Stallions | 17 | RC |
| Auto | Brandin Cooks | High Point Signatures | 13 | |
| Auto | Brandin Cooks | Z-Jersey Autographs | 17 | |
| Auto | Brandin Cooks | Base Autographs | 53 | Only Platinum |
| Auto | Christian Harris | Rookies Autographs | 168 | RC |
| Auto | Dameon Pierce | Rookie Ticket RPS Preview Blue | 111 | RC |
| Auto | Dameon Pierce | Rookie Ticket Variation RPS Preview Blue | 111 | RC |
| Auto | Dameon Pierce | Rookies Autographs | 140 | RC |
| Auto | Dameon Pierce | Rookie Patch Autographs | 240 | RC |
| Auto | Davis Mills | Z-Jersey Autographs | 18 | |
| Auto | Davis Mills | Base Autographs | 52 | |
| Auto | Derek Stingley Jr. | Rookies Autographs | 143 | RC |
| Auto | Jalen Pitre | Rookies Autographs | 189 | RC |
| Auto | John Metchie III | Rookies Autographs | 117 | RC |
| Auto | John Metchie III | Rookie Ticket RPS Preview Blue | 125 | RC |
| Auto | John Metchie III | Rookie Ticket Variation RPS Preview Blue | 125 | RC |
| Auto | John Metchie III | Rookie Patch Autographs | 217 | RC |
| Auto | Rex Burkhead | Z-Graphs | 15 | |
| Auto | Rex Burkhead | Base Autographs | 54 | |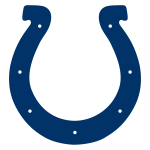 Indianapolis Colts
| | | | | |
| --- | --- | --- | --- | --- |
| Card Type | Player | Card | # | Notes |
| Base | Alec Pierce | Rookies Hobby | 121 | RC |
| Base | Jelani Woods | Rookies Hobby | 190 | RC |
| Base | Jonathan Taylor | Base Hobby | 57 | |
| Base | Matt Ryan | Base Hobby | 55 | |
| Base | Michael Pittman Jr. | Base Hobby | 56 | |
| Insert | Alec Pierce | Rookie Wave | 17 | RC |
| Insert | Jonathan Taylor | Z-Stars | 2 | |
| Insert | Jonathan Taylor | Epix Emerald Play | 5 | |
| Insert | Jonathan Taylor | 1992 Pacific | 9 | |
| Insert | Jonathan Taylor | Behind the Numbers | 11 | |
| Insert | Jonathan Taylor | Pacific Revolution | 11 | |
| Insert | Jonathan Taylor | Thunder and Lightning | 11 | |
| Insert | Jonathan Taylor | Z-Team | 19 | |
| Insert | Marshall Faulk | Aloha | 25 | |
| Insert | Michael Pittman Jr. | Thunder and Lightning | 11 | |
| Insert | Michael Pittman Jr. | Z-Team | 11 | |
| Insert | Peyton Manning | Aloha | 2 | |
| Insert | Peyton Manning | Class President | 4 | |
| Relic | Alec Pierce | Rookie Stallions | 21 | RC |
| Relic | Jonathan Taylor | Color Guard | 9 | |
| Auto | Alec Pierce | Rookie Ticket RPS Preview Blue | 103 | RC |
| Auto | Alec Pierce | Rookie Ticket Variation RPS Preview Blue | 103 | RC |
| Auto | Alec Pierce | Rookies Autographs | 121 | RC |
| Auto | Alec Pierce | Rookie Patch Autographs | 221 | RC |
| Auto | Jelani Woods | Rookies Autographs | 190 | RC |
| Auto | Jonathan Taylor | Team Summit Autographs | 12 | |
| Auto | Jonathan Taylor | Base Autographs | 57 | |
| Auto | Matt Ryan | Team Summit Autographs | 12 | |
| Auto | Matt Ryan | Base Autographs | 55 | |
| Auto | Michael Pittman Jr. | High Point Signatures | 6 | |
| Auto | Michael Pittman Jr. | Team Summit Autographs | 12 | |
| Auto | Michael Pittman Jr. | Base Autographs | 56 | |
| Auto | Peyton Manning | Z-Graphs | 35 | |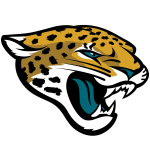 Jacksonville Jaguars
| | | | | |
| --- | --- | --- | --- | --- |
| Card Type | Player | Card | # | Notes |
| Base | Chad Muma | Rookies Hobby | 165 | RC |
| Base | Christian Kirk | Base Hobby | 59 | |
| Base | Snoop Conner | Rookies Hobby | 183 | RC |
| Base | Travis Etienne Jr. | Base Hobby | 60 | |
| Base | Travon Walker | Rookies Hobby | 125 | RC |
| Base | Trevor Lawrence | Base Hobby | 58 | |
| Insert | Travon Walker | Thunder and Lightning | 3 | |
| Insert | Travon Walker | Rookie Wave | 30 | RC |
| Insert | Trevor Lawrence | Thunder and Lightning | 3 | |
| Insert | Trevor Lawrence | Pacific Revolution | 10 | |
| Insert | Trevor Lawrence | Z-Team | 10 | |
| Relic | Travon Walker | Turning Pro Memorabilia | 20 | |
| Relic | Travon Walker | Rookie Stallions | 25 | RC |
| Auto | Chad Muma | Rookies Autographs | 165 | RC |
| Auto | Christian Kirk | Z-Jersey Autographs | 3 | |
| Auto | Christian Kirk | Base Autographs | 59 | Only Platinum |
| Auto | Maurice Jones-Drew | Z-Graphs | 34 | |
| Auto | Snoop Conner | Rookies Autographs | 183 | RC |
| Auto | Travis Etienne Jr. | Base Autographs | 60 | |
| Auto | Travon Walker | Rookies Autographs | 125 | RC |
| Auto | Travon Walker | Rookie Ticket RPS Preview Blue | 135 | RC |
| Auto | Travon Walker | Rookie Ticket Variation RPS Preview Blue | 135 | RC |
| Auto | Travon Walker | Rookie Patch Autographs | 225 | RC |
| Auto | Trevor Lawrence | Z-Jersey Autographs | 20 | |
| Auto | Trevor Lawrence | Base Autographs | 58 | |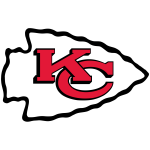 Kansas City Chiefs
| | | | | |
| --- | --- | --- | --- | --- |
| Card Type | Player | Card | # | Notes |
| Base | Bryan Cook | Rookies Hobby | 187 | RC |
| Base | Chris Jones | Base Hobby | 82 | |
| Base | George Karlaftis | Rookies Hobby | 151 | RC |
| Base | Leo Chenal | Rookies Hobby | 167 | RC |
| Base | Patrick Mahomes II | Base Hobby | 80 | |
| Base | Skyy Moore | Rookies Hobby | 124 | RC |
| Base | Travis Kelce | Base Hobby | 81 | |
| Base | Trent McDuffie | Rookies Hobby | 144 | RC |
| Insert | JuJu Smith-Schuster | Thunder and Lightning | 5 | |
| Insert | Patrick Mahomes II | 1992 Pacific | 2 | |
| Insert | Patrick Mahomes II | Pacific Revolution | 2 | |
| Insert | Patrick Mahomes II | Z-Team | 2 | |
| Insert | Patrick Mahomes II | Thunder and Lightning | 5 | |
| Insert | Patrick Mahomes II | Behind the Numbers | 9 | |
| Insert | Patrick Mahomes II | Z-Stars | 12 | |
| Insert | Patrick Mahomes II | Class President | 23 | |
| Insert | Patrick Mahomes II | Aloha | 28 | |
| Insert | Skyy Moore | Epix Purple Play | 4 | |
| Insert | Skyy Moore | Rookie Wave | 19 | RC |
| Insert | Tony Gonzalez | Class President | 3 | |
| Insert | Travis Kelce | Z-Stars | 3 | |
| Insert | Travis Kelce | Aloha | 30 | |
| Relic | Patrick Mahomes II | Color Guard | 2 | |
| Relic | Skyy Moore | Turning Pro Memorabilia | 19 | |
| Relic | Skyy Moore | Rookie Stallions | 24 | RC |
| Relic | Travis Kelce | Zoned In | 17 | |
| Auto | Alex Smith | Z-Graphs | 1 | |
| Auto | Bryan Cook | Rookies Autographs | 187 | RC |
| Auto | George Karlaftis | Rookies Autographs | 151 | RC - No Base |
| Auto | Leo Chenal | Rookies Autographs | 167 | RC |
| Auto | Marquez Valdes-Scantling | Z-Jersey Autographs | 15 | |
| Auto | Skyy Moore | Rookies Autographs | 124 | RC |
| Auto | Skyy Moore | Rookie Ticket RPS Preview Blue | 134 | RC |
| Auto | Skyy Moore | Rookie Ticket Variation RPS Preview Blue | 134 | RC |
| Auto | Skyy Moore | Rookie Patch Autographs | 224 | RC |
| Auto | Trent McDuffie | Rookies Autographs | 144 | RC |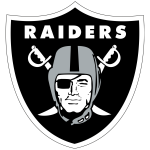 Las Vegas Raiders
| | | | | |
| --- | --- | --- | --- | --- |
| Card Type | Player | Card | # | Notes |
| Base | Davante Adams | Base Hobby | 84 | |
| Base | Derek Carr | Base Hobby | 83 | |
| Base | Maxx Crosby | Base Hobby | 85 | |
| Base | Zamir White | Rookies Hobby | 134 | RC |
| Insert | Davante Adams | Thunder and Lightning | 1 | |
| Insert | Davante Adams | Z-Stars | 4 | |
| Insert | Davante Adams | Z-Team | 8 | |
| Insert | Davante Adams | 1992 Pacific | 13 | |
| Insert | Davante Adams | Pacific Revolution | 18 | |
| Insert | Derek Carr | Thunder and Lightning | 1 | |
| Insert | Derek Carr | Behind the Numbers | 8 | |
| Relic | Darren Waller | Zoned In | 18 | |
| Relic | Derek Carr | Color Guard | 7 | |
| Relic | Zamir White | Rookie Stallions | 33 | RC |
| Auto | Darren Waller | Z-Jersey Autographs | 4 | |
| Auto | Darren Waller | Team Summit Autographs | 13 | |
| Auto | Derek Carr | Team Summit Autographs | 13 | |
| Auto | Derek Carr | Base Autographs | 83 | No Base |
| Auto | Hunter Renfrow | High Point Signatures | 14 | |
| Auto | Hunter Renfrow | Z-Jersey Autographs | 25 | |
| Auto | Josh Jacobs | Team Summit Autographs | 13 | |
| Auto | Maxx Crosby | Base Autographs | 85 | No Base |
| Auto | Rich Gannon | Z-Graphs | 32 | |
| Auto | Zamir White | Rookies Autographs | 134 | RC |
| Auto | Zamir White | Rookie Ticket RPS Preview Blue | 142 | RC |
| Auto | Zamir White | Rookie Ticket Variation RPS Preview Blue | 142 | RC |
| Auto | Zamir White | Rookie Patch Autographs | 234 | RC |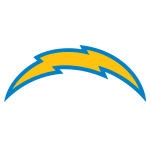 Los Angeles Chargers
| | | | | |
| --- | --- | --- | --- | --- |
| Card Type | Player | Card | # | Notes |
| Base | Austin Ekeler | Base Hobby | 87 | |
| Base | Isaiah Spiller | Rookies Hobby | 116 | RC |
| Base | Justin Herbert | Base Hobby | 86 | |
| Base | Mike Williams | Base Hobby | 88 | |
| Base | Zion Johnson | Rookies Hobby | 175 | RC |
| Insert | Austin Ekeler | Epix Emerald Play | 7 | |
| Insert | Austin Ekeler | Thunder and Lightning | 18 | |
| Insert | Drew Brees | Class President | 7 | |
| Insert | Isaiah Spiller | Epix Emerald Play | 3 | |
| Insert | Isaiah Spiller | Rookie Wave | 14 | RC |
| Insert | Justin Herbert | 1992 Pacific | 3 | |
| Insert | Justin Herbert | Z-Team | 3 | |
| Insert | Justin Herbert | Pacific Revolution | 4 | |
| Insert | Justin Herbert | Epix Orange Play | 5 | |
| Insert | Justin Herbert | Aloha | 7 | |
| Insert | Justin Herbert | Z-Stars | 13 | |
| Insert | Justin Herbert | Thunder and Lightning | 18 | |
| Relic | Isaiah Spiller | Turning Pro Memorabilia | 15 | |
| Relic | Isaiah Spiller | Rookie Stallions | 16 | RC |
| Relic | Justin Herbert | Color Guard | 1 | |
| Auto | Austin Ekeler | Team Summit Autographs | 9 | |
| Auto | Austin Ekeler | Base Autographs | 87 | |
| Auto | Isaiah Spiller | Rookies Autographs | 116 | RC |
| Auto | Isaiah Spiller | Rookie Ticket RPS Preview Blue | 120 | RC |
| Auto | Isaiah Spiller | Rookie Ticket Variation RPS Preview Blue | 120 | RC |
| Auto | Isaiah Spiller | Rookie Patch Autographs | 216 | RC |
| Auto | Justin Herbert | Z-Jersey Autographs | 1 | |
| Auto | Justin Herbert | Team Summit Autographs | 9 | |
| Auto | Justin Herbert | Base Autographs | 86 | |
| Auto | Mike Williams | High Point Signatures | 1 | Only Kaboom! |
| Auto | Mike Williams | Team Summit Autographs | 9 | |
| Auto | Mike Williams | Base Autographs | 88 | No Base |
| Auto | Zion Johnson | Rookies Autographs | 175 | RC |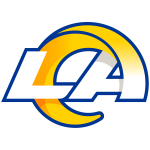 Los Angeles Rams
| | | | | |
| --- | --- | --- | --- | --- |
| Card Type | Player | Card | # | Notes |
| Base | Aaron Donald | Base Hobby | 94 | |
| Base | Cooper Kupp | Base Hobby | 93 | |
| Base | Jalen Ramsey | Base Hobby | 95 | |
| Base | Kyren Williams | Rookies Hobby | 181 | RC |
| Base | Matthew Stafford | Base Hobby | 92 | |
| Insert | Aaron Donald | Class President | 20 | |
| Insert | Aaron Donald | Z-Stars | 22 | |
| Insert | Cooper Kupp | Epix Purple Play | 6 | |
| Insert | Cooper Kupp | 1992 Pacific | 12 | |
| Insert | Cooper Kupp | Pacific Revolution | 17 | |
| Insert | Cooper Kupp | Thunder and Lightning | 20 | |
| Insert | Cooper Kupp | Z-Stars | 23 | |
| Insert | Marshall Faulk | Epix Emerald Play | 10 | |
| Insert | Matthew Stafford | Behind the Numbers | 4 | |
| Insert | Matthew Stafford | 1992 Pacific | 6 | |
| Insert | Matthew Stafford | Pacific Revolution | 8 | |
| Insert | Matthew Stafford | Thunder and Lightning | 20 | |
| Insert | Matthew Stafford | Z-Team | 22 | |
| Relic | Cooper Kupp | Color Guard | 15 | |
| Relic | Matthew Stafford | Zoned In | 4 | |
| Auto | Cam Akers | Z-Jersey Autographs | 21 | |
| Auto | Kyren Williams | Rookies Autographs | 181 | RC |
| Auto | Matthew Stafford | Base Autographs | 92 | |
| Auto | Tyler Higbee | Z-Graphs | 17 | |
| Auto | Van Jefferson | High Point Signatures | 27 | |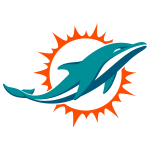 Miami Dolphins
| | | | | |
| --- | --- | --- | --- | --- |
| Card Type | Player | Card | # | Notes |
| Base | Channing Tindall | Rookies Hobby | 162 | RC |
| Base | Erik Ezukanma | Rookies Hobby | 139 | RC |
| Base | Jaylen Waddle | Base Hobby | 6 | |
| Base | Tua Tagovailoa | Base Hobby | 5 | |
| Base | Tyreek Hill | Base Hobby | 7 | |
| Insert | Ricky Williams | Aloha | 29 | |
| Insert | Tua Tagovailoa | Pacific Revolution | 1 | |
| Insert | Tua Tagovailoa | Behind the Numbers | 5 | |
| Insert | Tua Tagovailoa | Thunder and Lightning | 16 | |
| Insert | Tyreek Hill | Z-Team | 7 | |
| Insert | Tyreek Hill | Thunder and Lightning | 16 | |
| Relic | Tua Tagovailoa | Color Guard | 6 | |
| Relic | Tyreek Hill | Color Guard | 19 | |
| Auto | Channing Tindall | Rookies Autographs | 162 | RC |
| Auto | Chase Edmonds | Z-Jersey Autographs | 2 | |
| Auto | Erik Ezukanma | Rookies Autographs | 139 | RC - No Base |
| Auto | Erik Ezukanma | Rookie Patch Autographs | 239 | RC |
| Auto | Jaylen Waddle | High Point Signatures | 5 | |
| Auto | Jaylen Waddle | Team Summit Autographs | 5 | |
| Auto | Jaylen Waddle | Base Autographs | 6 | |
| Auto | Mike Gesicki | Z-Jersey Autographs | 22 | |
| Auto | Tua Tagovailoa | Base Autographs | 5 | |
| Auto | Tua Tagovailoa | Team Summit Autographs | 5 | |
| Auto | Tyreek Hill | Team Summit Autographs | 5 | |
| Auto | Zach Thomas | Z-Graphs | 33 | |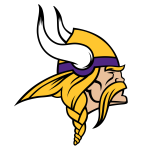 Minnesota Vikings
| | | | | |
| --- | --- | --- | --- | --- |
| Card Type | Player | Card | # | Notes |
| Base | Andrew Booth Jr. | Rookies Hobby | 146 | RC |
| Base | Brian Asamoah II | Rookies Hobby | 171 | RC |
| Base | Dalvin Cook | Base Hobby | 50 | |
| Base | Justin Jefferson | Base Hobby | 51 | |
| Base | Kirk Cousins | Base Hobby | 49 | |
| Base | Lewis Cine | Rookies Hobby | 185 | RC |
| Insert | Adrian Peterson | Aloha | 24 | |
| Insert | Dalvin Cook | Aloha | 11 | |
| Insert | Dalvin Cook | Pacific Revolution | 14 | |
| Insert | Justin Jefferson | Epix Purple Play | 5 | |
| Insert | Justin Jefferson | 1992 Pacific | 16 | |
| Insert | Justin Jefferson | Behind the Numbers | 16 | |
| Insert | Justin Jefferson | Z-Stars | 20 | |
| Insert | Justin Jefferson | Z-Team | 24 | |
| Insert | Randy Moss | Aloha | 26 | |
| Insert | Stefon Diggs | Class President | 21 | |
| Relic | Dalvin Cook | Color Guard | 10 | |
| Relic | Justin Jefferson | Zoned In | 12 | |
| Relic | T.J. Hockenson | Zoned In | 19 | |
| Auto | Adam Thielen | Z-Jersey Autographs | 23 | |
| Auto | Adam Thielen | High Point Signatures | 29 | |
| Auto | Andrew Booth Jr. | Rookies Autographs | 146 | RC - No Base |
| Auto | Brian Asamoah II | Rookies Autographs | 171 | RC - No Base |
| Auto | Justin Jefferson | High Point Signatures | 2 | |
| Auto | Justin Jefferson | Base Autographs | 51 | |
| Auto | Kirk Cousins | Z-Graphs | 18 | |
| Auto | Kirk Cousins | Base Autographs | 49 | |
| Auto | Lewis Cine | Rookies Autographs | 185 | RC |
| Auto | T.J. Hockenson | Z-Graphs | 12 | No Base |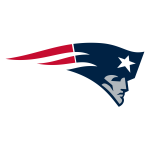 New England Patriots
| | | | | |
| --- | --- | --- | --- | --- |
| Card Type | Player | Card | # | Notes |
| Base | Bailey Zappe | Rookies Hobby | 129 | RC |
| Base | Cole Strange | Rookies Hobby | 173 | RC |
| Base | Damien Harris | Base Hobby | 10 | |
| Base | Mac Jones | Base Hobby | 8 | |
| Base | Marcus Jones | Rookies Hobby | 148 | RC |
| Base | Matt Judon | Base Hobby | 9 | |
| Base | Pierre Strong Jr. | Rookies Hobby | 141 | RC |
| Base | Tyquan Thornton | Rookies Hobby | 122 | RC |
| Insert | Mac Jones | Aloha | 10 | |
| Insert | Mac Jones | Z-Team | 13 | |
| Insert | Mac Jones | Z-Stars | 18 | |
| Insert | Rob Gronkowski | Class President | 16 | |
| Insert | Tom Brady | Aloha | 1 | |
| Insert | Tom Brady | Class President | 6 | |
| Insert | Wes Welker | Epix Purple Play | 10 | |
| Relic | Bailey Zappe | Rookie Stallions | 29 | RC |
| Relic | Pierre Strong Jr. | Rookie Stallions | 39 | RC |
| Relic | Tyquan Thornton | Rookie Stallions | 22 | RC |
| Auto | Bailey Zappe | Rookie Ticket RPS Preview Blue | 104 | RC |
| Auto | Bailey Zappe | Rookie Ticket Variation RPS Preview Blue | 104 | RC |
| Auto | Bailey Zappe | Rookies Autographs | 129 | RC |
| Auto | Bailey Zappe | Rookie Patch Autographs | 229 | RC |
| Auto | Cole Strange | Rookies Autographs | 173 | RC |
| Auto | Damien Harris | Base Autographs | 10 | |
| Auto | Damien Harris | Z-Graphs | 19 | |
| Auto | Damien Harris | Z-Jersey Autographs | 24 | |
| Auto | Jakobi Meyers | High Point Signatures | 16 | |
| Auto | Mac Jones | Base Autographs | 8 | |
| Auto | Mac Jones | Z-Jersey Autographs | 19 | |
| Auto | Marcus Jones | Rookies Autographs | 148 | RC |
| Auto | Pierre Strong Jr. | Rookie Ticket RPS Preview Blue | 131 | RC |
| Auto | Pierre Strong Jr. | Rookie Ticket Variation RPS Preview Blue | 131 | RC |
| Auto | Pierre Strong Jr. | Rookies Autographs | 141 | RC |
| Auto | Pierre Strong Jr. | Rookie Patch Autographs | 241 | RC |
| Auto | Randy Moss | Team Summit Autographs | 15 | |
| Auto | Rob Gronkowski | Team Summit Autographs | 15 | |
| Auto | Tyquan Thornton | Rookies Autographs | 122 | RC |
| Auto | Tyquan Thornton | Rookie Ticket RPS Preview Blue | 138 | RC |
| Auto | Tyquan Thornton | Rookie Ticket Variation RPS Preview Blue | 138 | RC |
| Auto | Tyquan Thornton | Rookie Patch Autographs | 222 | RC |
| Auto | Wes Welker | Team Summit Autographs | 15 | |
New Orleans Saints
| | | | | |
| --- | --- | --- | --- | --- |
| Card Type | Player | Card | # | Notes |
| Base | Alvin Kamara | Base Hobby | 72 | |
| Base | Chris Olave | Rookies Hobby | 109 | RC |
| Base | Jameis Winston | Base Hobby | 71 | |
| Base | Michael Thomas | Base Hobby | 73 | |
| Base | Trevor Penning | Rookies Hobby | 172 | RC |
| Insert | Alvin Kamara | Z-Stars | 5 | |
| Insert | Alvin Kamara | Aloha | 23 | |
| Insert | Chris Olave | Epix Purple Play | 2 | |
| Insert | Chris Olave | Rookie Wave | 9 | RC |
| Insert | Chris Olave | Pacific Revolution | 23 | |
| Insert | Chris Olave | Behind the Numbers | 25 | |
| Insert | Drew Brees | Epix Orange Play | 10 | |
| Insert | Michael Thomas | Aloha | 18 | |
| Insert | Reggie Bush | Class President | 12 | |
| Relic | Alvin Kamara | Color Guard | 14 | |
| Relic | Chris Olave | Rookie Stallions | 9 | RC |
| Relic | Chris Olave | Turning Pro Memorabilia | 9 | |
| Auto | Chris Olave | Rookie Ticket RPS Preview Blue | 109 | RC |
| Auto | Chris Olave | Rookie Ticket Variation RPS Preview Blue | 109 | RC |
| Auto | Chris Olave | Rookies Autographs | 109 | RC |
| Auto | Chris Olave | Rookie Patch Autographs | 209 | RC |
| Auto | Trevor Penning | Rookies Autographs | 172 | RC |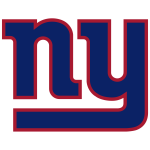 New York Giants
| | | | | |
| --- | --- | --- | --- | --- |
| Card Type | Player | Card | # | Notes |
| Base | Daniel Bellinger | Rookies Hobby | 195 | RC |
| Base | Daniel Jones | Base Hobby | 17 | |
| Base | Kayvon Thibodeaux | Rookies Hobby | 150 | RC |
| Base | Leonard Williams | Base Hobby | 19 | |
| Base | Saquon Barkley | Base Hobby | 18 | |
| Base | Wan'Dale Robinson | Rookies Hobby | 120 | RC |
| Insert | Lawrence Taylor | Aloha | 6 | |
| Insert | Wan'Dale Robinson | Rookie Wave | 26 | RC |
| Relic | Saquon Barkley | Color Guard | 13 | |
| Relic | Wan'Dale Robinson | Turning Pro Memorabilia | 17 | |
| Relic | Wan'Dale Robinson | Rookie Stallions | 20 | RC |
| Auto | Kayvon Thibodeaux | Rookies Autographs | 150 | RC |
| Auto | Kenny Golladay | Z-Jersey Autographs | 13 | |
| Auto | Kenny Golladay | High Point Signatures | 28 | |
| Auto | Tiki Barber | Z-Graphs | 31 | |
| Auto | Wan'Dale Robinson | Rookies Autographs | 120 | RC - No Base |
| Auto | Wan'Dale Robinson | Rookie Patch Autographs | 220 | RC |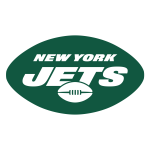 New York Jets
| | | | | |
| --- | --- | --- | --- | --- |
| Card Type | Player | Card | # | Notes |
| Base | Ahmad "Sauce" Gardner | Rookies Hobby | 128 | RC |
| Base | Breece Hall | Rookies Hobby | 114 | RC |
| Base | C.J. Mosley | Base Hobby | 12 | |
| Base | Corey Davis | Base Hobby | 13 | |
| Base | Garrett Wilson | Rookies Hobby | 106 | RC |
| Base | Jeremy Ruckert | Rookies Hobby | 192 | RC |
| Base | Jermaine Johnson II | Rookies Hobby | 153 | RC |
| Base | Zach Wilson | Base Hobby | 11 | |
| Base | Zonovan Knight | Rookies Hobby | 184 | RC |
| Insert | Ahmad "Sauce" Gardner | Rookie Wave | 29 | RC |
| Insert | Breece Hall | Epix Emerald Play | 1 | |
| Insert | Breece Hall | Rookie Wave | 12 | RC |
| Insert | Breece Hall | Thunder and Lightning | 15 | |
| Insert | Breece Hall | 1992 Pacific | 19 | |
| Insert | Breece Hall | Pacific Revolution | 22 | |
| Insert | Breece Hall | Behind the Numbers | 24 | |
| Insert | Garrett Wilson | Epix Purple Play | 1 | |
| Insert | Garrett Wilson | Rookie Wave | 6 | RC |
| Insert | Garrett Wilson | Thunder and Lightning | 15 | |
| Insert | Garrett Wilson | Behind the Numbers | 29 | |
| Insert | Zach Wilson | Z-Team | 14 | |
| Relic | Ahmad "Sauce" Gardner | Rookie Stallions | 28 | RC |
| Relic | Breece Hall | Turning Pro Memorabilia | 13 | |
| Relic | Breece Hall | Rookie Stallions | 14 | RC |
| Relic | Garrett Wilson | Rookie Stallions | 6 | RC |
| Relic | Garrett Wilson | Turning Pro Memorabilia | 6 | |
| Auto | Ahmad "Sauce" Gardner | Rookie Ticket RPS Preview Blue | 101 | RC |
| Auto | Ahmad "Sauce" Gardner | Rookie Ticket Variation RPS Preview Blue | 101 | RC |
| Auto | Ahmad "Sauce" Gardner | Rookies Autographs | 128 | RC |
| Auto | Ahmad "Sauce" Gardner | Rookie Patch Autographs | 228 | RC |
| Auto | Breece Hall | Team Summit Autographs | 7 | |
| Auto | Breece Hall | Rookie Ticket RPS Preview Blue | 105 | RC |
| Auto | Breece Hall | Rookie Ticket Variation RPS Preview Blue | 105 | RC |
| Auto | Breece Hall | Rookies Autographs | 114 | RC |
| Auto | Breece Hall | Rookie Patch Autographs | 214 | RC |
| Auto | Elijah Moore | Team Summit Autographs | 7 | |
| Auto | Elijah Moore | High Point Signatures | 18 | |
| Auto | Garrett Wilson | Rookies Autographs | 106 | RC - No Base |
| Auto | Garrett Wilson | Rookie Ticket RPS Preview Blue | 117 | RC - No Red |
| Auto | Garrett Wilson | Rookie Ticket Variation RPS Preview Blue | 117 | RC - No Red |
| Auto | Garrett Wilson | Rookie Patch Autographs | 206 | RC |
| Auto | Jeremy Ruckert | Rookies Autographs | 192 | RC |
| Auto | Jermaine Johnson II | Rookies Autographs | 153 | RC - No Base |
| Auto | Keyshawn Johnson | Z-Graphs | 30 | |
| Auto | Zach Wilson | Team Summit Autographs | 7 | |
| Auto | Zach Wilson | Base Autographs | 11 | |
| Auto | Zonovan Knight | Rookies Autographs | 184 | RC |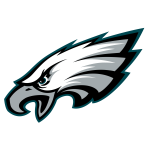 Philadelphia Eagles
| | | | | |
| --- | --- | --- | --- | --- |
| Card Type | Player | Card | # | Notes |
| Base | A.J. Brown | Base Hobby | 21 | |
| Base | Carson Strong | Rookies Hobby | 111 | RC |
| Base | Dallas Goedert | Base Hobby | 22 | |
| Base | Jalen Hurts | Base Hobby | 20 | |
| Base | Jordan Davis | Rookies Hobby | 158 | RC |
| Base | Nakobe Dean | Rookies Hobby | 161 | RC |
| Base | Robert Quinn | Base Hobby | 42 | |
| Insert | A.J. Brown | Thunder and Lightning | 6 | |
| Insert | A.J. Brown | Z-Stars | 6 | |
| Insert | Jalen Hurts | Thunder and Lightning | 6 | |
| Insert | Jalen Hurts | Z-Stars | 17 | |
| Relic | A.J. Brown | Zoned In | 14 | |
| Relic | Carson Strong | Rookie Stallions | 11 | RC |
| Relic | Jalen Hurts | Color Guard | 4 | |
| Auto | A.J. Brown | Team Summit Autographs | 3 | |
| Auto | A.J. Brown | Base Autographs | 21 | |
| Auto | Carson Strong | Rookie Ticket RPS Preview Blue | 108 | RC |
| Auto | Carson Strong | Rookie Ticket Variation RPS Preview Blue | 108 | RC |
| Auto | Carson Strong | Rookies Autographs | 111 | RC |
| Auto | Carson Strong | Rookie Patch Autographs | 211 | RC |
| Auto | Dallas Goedert | Base Autographs | 22 | |
| Auto | Jalen Hurts | Team Summit Autographs | 3 | |
| Auto | Jalen Hurts | Base Autographs | 20 | |
| Auto | Jalen Hurts | Z-Jersey Autographs | 40 | |
| Auto | Jordan Davis | Rookies Autographs | 158 | RC - No Base |
| Auto | Miles Sanders | Team Summit Autographs | 3 | |
| Auto | Nakobe Dean | Rookies Autographs | 161 | RC |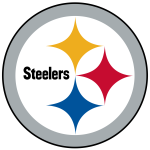 Pittsburgh Steelers
| | | | | |
| --- | --- | --- | --- | --- |
| Card Type | Player | Card | # | Notes |
| Base | Calvin Austin III | Rookies Hobby | 136 | RC |
| Base | Cameron Heyward | Base Hobby | 39 | |
| Base | Diontae Johnson | Base Hobby | 37 | |
| Base | George Pickens | Rookies Hobby | 123 | RC |
| Base | Jaylen Warren | Rookies Hobby | 176 | RC |
| Base | Kenny Pickett | Rookies Hobby | 101 | RC |
| Base | Mitchell Trubisky | Base Hobby | 36 | |
| Base | Najee Harris | Base Hobby | 38 | |
| Insert | Ben Roethlisberger | Class President | 10 | |
| Insert | George Pickens | Epix Purple Play | 3 | |
| Insert | George Pickens | Rookie Wave | 18 | RC |
| Insert | Kenny Pickett | Epix Orange Play | 1 | |
| Insert | Kenny Pickett | Rookie Wave | 1 | RC |
| Insert | Kenny Pickett | Thunder and Lightning | 12 | |
| Insert | Kenny Pickett | 1992 Pacific | 17 | |
| Insert | Kenny Pickett | Behind the Numbers | 21 | |
| Insert | Kenny Pickett | Pacific Revolution | 21 | |
| Insert | Najee Harris | 1992 Pacific | 11 | |
| Insert | Najee Harris | Thunder and Lightning | 12 | |
| Insert | Najee Harris | Z-Team | 18 | |
| Insert | T.J. Watt | Z-Stars | 8 | |
| Insert | T.J. Watt | Aloha | 15 | |
| Insert | Troy Polamalu | Class President | 9 | |
| Relic | Calvin Austin III | Rookie Stallions | 35 | RC |
| Relic | George Pickens | Turning Pro Memorabilia | 18 | |
| Relic | George Pickens | Rookie Stallions | 23 | RC |
| Relic | Kenny Pickett | Rookie Stallions | 1 | RC |
| Relic | Kenny Pickett | Turning Pro Memorabilia | 1 | |
| Relic | Najee Harris | Zoned In | 9 | |
| Auto | Calvin Austin III | Rookie Ticket RPS Preview Blue | 107 | RC |
| Auto | Calvin Austin III | Rookie Ticket Variation RPS Preview Blue | 107 | RC |
| Auto | Calvin Austin III | Rookies Autographs | 136 | RC |
| Auto | Calvin Austin III | Rookie Patch Autographs | 236 | RC |
| Auto | Cameron Heyward | Base Autographs | 39 | |
| Auto | George Pickens | Rookies Autographs | 123 | RC - No Base |
| Auto | George Pickens | Rookie Patch Autographs | 223 | RC |
| Auto | James Harrison | Z-Graphs | 29 | |
| Auto | Jaylen Warren | Rookies Autographs | 176 | RC |
| Auto | Kenny Pickett | Rookies Autographs | 101 | RC |
| Auto | Kenny Pickett | Rookie Ticket RPS Preview Blue | 127 | RC |
| Auto | Kenny Pickett | Rookie Ticket Variation RPS Preview Blue | 127 | RC |
| Auto | Kenny Pickett | Rookie Patch Autographs | 201 | RC |
| Auto | Minkah Fitzpatrick | High Point Signatures | 24 | No Base |
| Auto | Mitchell Trubisky | Base Autographs | 36 | |
| Auto | T.J. Watt | Z-Jersey Autographs | 26 | No Base |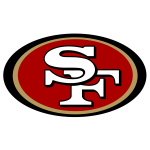 San Francisco 49ers
| | | | | |
| --- | --- | --- | --- | --- |
| Card Type | Player | Card | # | Notes |
| Base | Christian McCaffrey | Base Hobby | 69 | |
| Base | Danny Gray | Rookies Hobby | 133 | RC |
| Base | Deebo Samuel | Base Hobby | 97 | |
| Base | Drake Jackson | Rookies Hobby | 154 | RC |
| Base | Jimmy Garoppolo | Base Hobby | 96 | |
| Base | Nick Bosa | Base Hobby | 98 | |
| Base | Tyrion Davis-Price | Rookies Hobby | 126 | RC |
| Insert | Christian McCaffrey | Behind the Numbers | 12 | |
| Insert | Christian McCaffrey | Pacific Revolution | 13 | |
| Insert | Christian McCaffrey | Z-Stars | 24 | |
| Insert | Deebo Samuel | Thunder and Lightning | 7 | |
| Insert | Deebo Samuel | Aloha | 13 | |
| Insert | Deebo Samuel | Pacific Revolution | 20 | |
| Insert | Deebo Samuel | Z-Team | 23 | |
| Insert | Jerry Rice | Aloha | 3 | |
| Insert | Jimmy Garoppolo | Thunder and Lightning | 7 | |
| Insert | Joe Montana | Behind the Numbers | 10 | |
| Relic | Christian McCaffrey | Zoned In | 7 | |
| Relic | Deebo Samuel | Zoned In | 13 | |
| Relic | Tyrion Davis-Price | Rookie Stallions | 26 | RC |
| Auto | Brandon Aiyuk | High Point Signatures | 17 | |
| Auto | Brandon Aiyuk | Z-Jersey Autographs | 36 | |
| Auto | Christian McCaffrey | Base Autographs | 69 | |
| Auto | Danny Gray | Rookie Ticket RPS Preview Blue | 112 | RC |
| Auto | Danny Gray | Rookie Ticket Variation RPS Preview Blue | 112 | RC |
| Auto | Danny Gray | Rookies Autographs | 133 | RC |
| Auto | Danny Gray | Rookie Patch Autographs | 233 | RC |
| Auto | Deebo Samuel | Team Summit Autographs | 4 | |
| Auto | Eli Mitchell | Z-Graphs | 23 | |
| Auto | George Kittle | Team Summit Autographs | 4 | |
| Auto | John Taylor | Z-Graphs | 27 | |
| Auto | Nick Bosa | Z-Jersey Autographs | 28 | |
| Auto | Nick Bosa | Base Autographs | 98 | |
| Auto | Trey Lance | Team Summit Autographs | 4 | |
| Auto | Tyrion Davis-Price | Rookies Autographs | 126 | RC |
| Auto | Tyrion Davis-Price | Rookie Ticket RPS Preview Blue | 139 | RC |
| Auto | Tyrion Davis-Price | Rookie Ticket Variation RPS Preview Blue | 139 | RC |
| Auto | Tyrion Davis-Price | Rookie Patch Autographs | 226 | RC |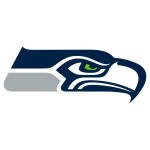 Seattle Seahawks
| | | | | |
| --- | --- | --- | --- | --- |
| Card Type | Player | Card | # | Notes |
| Base | Bo Melton | Rookies Hobby | 199 | RC |
| Base | DK Metcalf | Base Hobby | 99 | |
| Base | Geno Smith | Base Hobby | 100 | |
| Base | Kenneth Walker III | Rookies Hobby | 118 | RC |
| Insert | DK Metcalf | Z-Stars | 7 | |
| Insert | DK Metcalf | Epix Purple Play | 8 | |
| Insert | DK Metcalf | Behind the Numbers | 18 | |
| Insert | DK Metcalf | Pacific Revolution | 19 | |
| Insert | Kenneth Walker III | Epix Emerald Play | 2 | |
| Insert | Kenneth Walker III | Rookie Wave | 15 | RC |
| Insert | Kenneth Walker III | Behind the Numbers | 28 | |
| Insert | Russell Wilson | Class President | 18 | |
| Insert | Russell Wilson | Aloha | 22 | |
| Relic | DK Metcalf | Zoned In | 16 | |
| Relic | Kenneth Walker III | Turning Pro Memorabilia | 16 | |
| Relic | Kenneth Walker III | Rookie Stallions | 18 | RC |
| Auto | Bo Melton | Rookies Autographs | 199 | RC |
| Auto | Doug Baldwin | Z-Graphs | 25 | |
| Auto | Jordyn Brooks | Z-Jersey Autographs | 41 | |
| Auto | Kenneth Walker III | Rookies Autographs | 118 | RC |
| Auto | Kenneth Walker III | Rookie Ticket RPS Preview Blue | 126 | RC |
| Auto | Kenneth Walker III | Rookie Ticket Variation RPS Preview Blue | 126 | RC |
| Auto | Kenneth Walker III | Rookie Patch Autographs | 218 | RC |
| Auto | Richard Sherman | Z-Graphs | 24 | |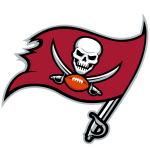 Tampa Bay Buccaneers
| | | | | |
| --- | --- | --- | --- | --- |
| Card Type | Player | Card | # | Notes |
| Base | Cade Otton | Rookies Hobby | 194 | RC |
| Base | Chris Godwin | Base Hobby | 76 | |
| Base | Leonard Fournette | Base Hobby | 75 | |
| Base | Logan Hall | Rookies Hobby | 156 | RC |
| Base | Rachaad White | Rookies Hobby | 177 | RC |
| Base | Tom Brady | Base Hobby | 74 | |
| Insert | Mike Evans | Thunder and Lightning | 4 | |
| Insert | Mike Evans | Aloha | 21 | |
| Insert | Tom Brady | Z-Team | 1 | |
| Insert | Tom Brady | Thunder and Lightning | 4 | |
| Insert | Tom Brady | Behind the Numbers | 7 | |
| Insert | Tom Brady | 1992 Pacific | 8 | |
| Insert | Tom Brady | Pacific Revolution | 9 | |
| Insert | Tom Brady | Z-Stars | 11 | |
| Auto | Antoine Winfield Jr. | High Point Signatures | 22 | No Base |
| Auto | Cade Otton | Rookies Autographs | 194 | RC |
| Auto | Chris Godwin | High Point Signatures | 19 | |
| Auto | Chris Godwin | Z-Jersey Autographs | 31 | |
| Auto | Chris Godwin | Base Autographs | 76 | |
| Auto | Devin White | Z-Jersey Autographs | 29 | |
| Auto | Leonard Fournette | Z-Graphs | 14 | |
| Auto | Leonard Fournette | Base Autographs | 75 | |
| Auto | Logan Hall | Rookies Autographs | 156 | RC |
| Auto | Rachaad White | Rookies Autographs | 177 | RC - No Base |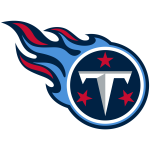 Tennessee Titans
| | | | | |
| --- | --- | --- | --- | --- |
| Card Type | Player | Card | # | Notes |
| Base | Derrick Henry | Base Hobby | 62 | |
| Base | Hassan Haskins | Rookies Hobby | 142 | RC |
| Base | Jeffery Simmons | Base Hobby | 64 | |
| Base | Kyle Philips | Rookies Hobby | 198 | RC |
| Base | Malik Willis | Rookies Hobby | 103 | RC |
| Base | Robert Woods | Base Hobby | 63 | |
| Base | Ryan Tannehill | Base Hobby | 61 | |
| Base | Treylon Burks | Rookies Hobby | 112 | RC |
| Insert | Derrick Henry | 1992 Pacific | 10 | |
| Insert | Derrick Henry | Pacific Revolution | 12 | |
| Insert | Derrick Henry | Thunder and Lightning | 14 | |
| Insert | Derrick Henry | Z-Stars | 25 | |
| Insert | Malik Willis | Rookie Wave | 2 | RC |
| Insert | Malik Willis | Epix Orange Play | 3 | |
| Insert | Malik Willis | Thunder and Lightning | 14 | |
| Insert | Malik Willis | Behind the Numbers | 22 | |
| Insert | Malik Willis | Pacific Revolution | 24 | |
| Insert | Treylon Burks | Rookie Wave | 11 | RC |
| Insert | Treylon Burks | 1992 Pacific | 20 | |
| Insert | Treylon Burks | Behind the Numbers | 26 | |
| Relic | Derrick Henry | Zoned In | 8 | |
| Relic | Hassan Haskins | Rookie Stallions | 40 | RC |
| Relic | Malik Willis | Rookie Stallions | 3 | RC |
| Relic | Malik Willis | Turning Pro Memorabilia | 3 | |
| Relic | Treylon Burks | Turning Pro Memorabilia | 11 | |
| Relic | Treylon Burks | Rookie Stallions | 12 | RC |
| Auto | Derrick Henry | Z-Jersey Autographs | 35 | |
| Auto | Hassan Haskins | Rookie Ticket RPS Preview Blue | 119 | RC |
| Auto | Hassan Haskins | Rookie Ticket Variation RPS Preview Blue | 119 | RC |
| Auto | Hassan Haskins | Rookies Autographs | 142 | RC |
| Auto | Hassan Haskins | Rookie Patch Autographs | 242 | RC |
| Auto | Kyle Philips | Rookies Autographs | 198 | RC |
| Auto | Malik Willis | Rookies Autographs | 103 | RC |
| Auto | Malik Willis | Rookie Ticket RPS Preview Blue | 129 | RC |
| Auto | Malik Willis | Rookie Ticket Variation RPS Preview Blue | 129 | RC |
| Auto | Malik Willis | Rookie Patch Autographs | 203 | RC |
| Auto | Robert Woods | Base Autographs | 63 | |
| Auto | Ryan Tannehill | Base Autographs | 61 | |
| Auto | Treylon Burks | Rookies Autographs | 112 | RC |
| Auto | Treylon Burks | Rookie Ticket RPS Preview Blue | 137 | RC |
| Auto | Treylon Burks | Rookie Ticket Variation RPS Preview Blue | 137 | RC |
| Auto | Treylon Burks | Rookie Patch Autographs | 212 | RC |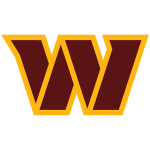 Washington Commanders
| | | | | |
| --- | --- | --- | --- | --- |
| Card Type | Player | Card | # | Notes |
| Base | Antonio Gibson | Base Hobby | 24 | |
| Base | Brian Robinson Jr. | Rookies Hobby | 127 | RC |
| Base | Carson Wentz | Base Hobby | 23 | |
| Base | Jahan Dotson | Rookies Hobby | 110 | RC |
| Base | Phidarian Mathis | Rookies Hobby | 159 | RC |
| Base | Sam Howell | Rookies Hobby | 105 | RC |
| Base | Terry McLaurin | Base Hobby | 25 | |
| Insert | Champ Bailey | Class President | 5 | |
| Insert | Chase Young | Z-Stars | 10 | |
| Insert | Chase Young | Z-Team | 16 | |
| Insert | Jahan Dotson | Rookie Wave | 10 | RC |
| Insert | Sam Howell | Rookie Wave | 5 | RC |
| Relic | Brian Robinson Jr. | Rookie Stallions | 27 | RC |
| Relic | Jahan Dotson | Rookie Stallions | 10 | RC |
| Relic | Jahan Dotson | Turning Pro Memorabilia | 10 | |
| Relic | Sam Howell | Rookie Stallions | 5 | RC |
| Relic | Sam Howell | Turning Pro Memorabilia | 5 | |
| Relic | Terry McLaurin | Zoned In | 15 | |
| Auto | Antonio Gibson | Z-Graphs | 4 | |
| Auto | Antonio Gibson | Team Summit Autographs | 8 | |
| Auto | Antonio Gibson | Base Autographs | 24 | |
| Auto | Brian Robinson Jr. | Rookie Ticket RPS Preview Blue | 106 | RC |
| Auto | Brian Robinson Jr. | Rookie Ticket Variation RPS Preview Blue | 106 | RC |
| Auto | Brian Robinson Jr. | Rookies Autographs | 127 | RC |
| Auto | Brian Robinson Jr. | Rookie Patch Autographs | 227 | RC |
| Auto | Carson Wentz | Team Summit Autographs | 8 | |
| Auto | Carson Wentz | Base Autographs | 23 | |
| Auto | Jahan Dotson | Rookies Autographs | 110 | RC |
| Auto | Jahan Dotson | Rookie Ticket RPS Preview Blue | 121 | RC |
| Auto | Jahan Dotson | Rookie Ticket Variation RPS Preview Blue | 121 | RC |
| Auto | Jahan Dotson | Rookie Patch Autographs | 210 | RC |
| Auto | Joe Theismann | Z-Graphs | 28 | |
| Auto | Phidarian Mathis | Rookies Autographs | 159 | RC |
| Auto | Sam Howell | Rookies Autographs | 105 | RC |
| Auto | Sam Howell | Rookie Ticket RPS Preview Blue | 133 | RC |
| Auto | Sam Howell | Rookie Ticket Variation RPS Preview Blue | 133 | RC |
| Auto | Sam Howell | Rookie Patch Autographs | 205 | RC |
| Auto | Terry McLaurin | Team Summit Autographs | 8 | |
| Auto | Terry McLaurin | High Point Signatures | 9 | |
| Auto | Terry McLaurin | Base Autographs | 25 | |