2021-22 Panini Contenders Basketball Hobby Box
Reserve 2021-22 Panini Contenders Basketball Hobby Box now for 3 minutes before anyone else does!
---
ABOUT THIS PRODUCT
2021-22 Panini Contenders Basketball
Contenders returns this year in celebration of the 75th anniversary of the NBA! Each Hobby box contains 2 Autographs, 2 Parallels, and 8 inserts/insert parallels in every box on average.
Chase on-card autographs of this year's top rookies in the highly anticipated Rookie Ticket Autographs!
Find autographs from some of the best players of the game in Veteran Season Ticket! Look for a variety of parallels including the Premium Edition Gold Vinyl (#'d/1)!
Collect the various inserts this year in Contenders, including the rare Hobby exclusive Permit to Dominate and License to Dominate!
ROOKIE SEASON TICKET
Chase after on-card autos of the top NBA Rookies from this year's draft such as Cade Cunningham, Jalen Green, Jalen Suggs, and many more!
NBA 75TH ANNIVERSARY         CHAMPIONSHIP TICKET         CRACKED ICE TICKET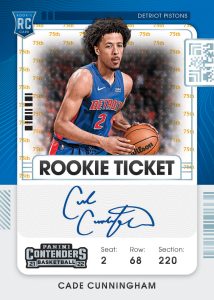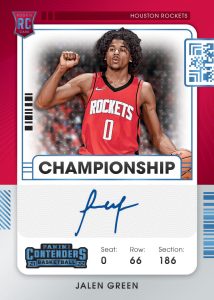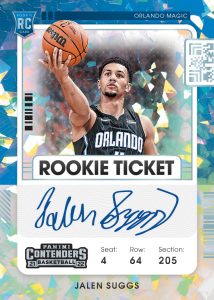 VETERAN SEASON TICKET
Find on-card autographs of some of the top superstars and legends of the games in Veteran Season Ticket and various parallels!
            FINALS TICKET                      PREMIUM EDITION GOLD                  PLAYOFF TICKET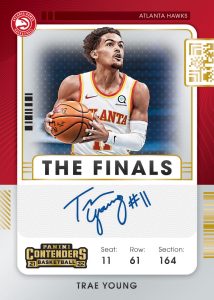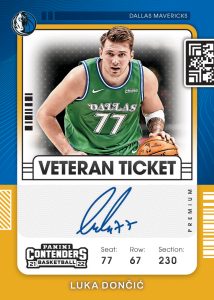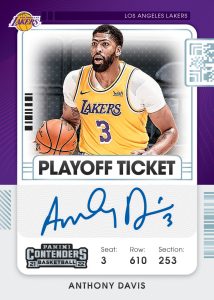 HOBBY EXCLUSIVE INSERTS
Find Hobby exclusive inserts including Lottery Ticket, Superstars Die Cut, Suite Shots, Rookie of the Year Contenders, MVP Contenders, Legendary Contenders, and the rare Permit to Dominant and License to Dominant!
         LOTTERY TICKET                        SUPERSTARS DIE CUT                               PERMIT TO
            CRACKED ICE                        CHAMPIONSHIP EDITION                        DOMINATE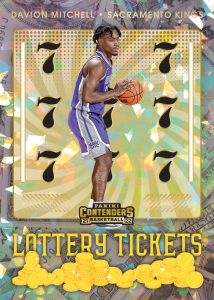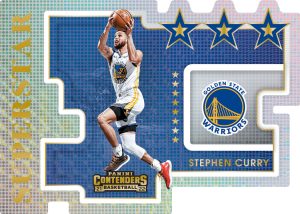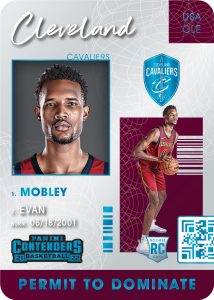 HOBBY CONFIGURATION
10 CARDS PER PACK
12 PACKS PER BOX
12 BOXES PER CASE
BOX BREAK
2 AUTOGRAPHS
2 PARALLELS
8 INSERTS OR INSERT PARALLELS