2021-22 Panini Noir Basketball Hobby Box
Noir Basketball returns offering quality designs and on-card autographs in which collectors can find 3 Base or Parallels, 3 Memorabilia, and 4 Autographs per box!
This is a live personal box break, all cards will ship!
Reserve 2021-22 Panini Noir Basketball Hobby Box now for 3 minutes before anyone else does!
---
ABOUT THIS PRODUCT
2021-22 Panini Noir Basketball
Collectors can chase after a wide range of parallels including Hobby exclusive Mosaic Red, Mosaic NBA 75th Anniversary, Mosaic Blue (#'d/99), Mosaic Purple (#'d/49), Mosaic White (#'d/25), Mosaic Gold (#'d/10), and one of one Mosaic Black!
Find autographs of the top NBA stars and rookies in Autographs Mosaic & Rookie Autographs Mosaic! Look for Gold (#'d/10) and Black (1-of-1) Parallels that are randomly inserted!
Insert sets that are exclusive to Hobby boxes include Straight Fire, Starting 5, Swagger, Overdrive, and Stained Glass! Look for the new super rare Translucence and Rookie Eruption inserts!
2021-22 Panini Noir Basketball
AUTOGRAPHS
Find 4 Autographs in each Hobby Box which could include autographs sets such as Rookie Patch Autographs, Spotlight Signatures, and the very popular Sneaker Spotlight Signatures!
SPOTLIGHT SIGNATURES          SNEAKER SPOTLIGHT                SPOTLIGHT SIGNATURES
VERTICAL                                               SIGNATURES                                     HORIZONTAL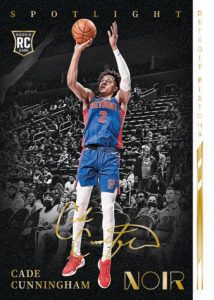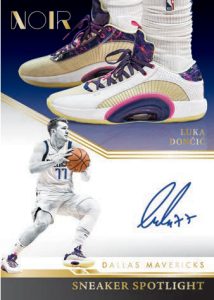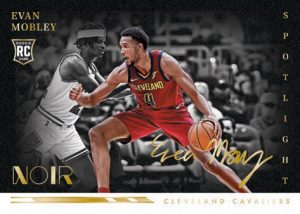 21-22 Panini Mosaic Basketball
SPOTLIGHT SIGNATURES VERTICAL SNEAKER SPOTLIGHT SIGNATURES SPOTLIGHT SIGNATURES HORIZONTAL

INSERTS
Metal Framed inserts include Base and Rookie Metal Frame Statement Edition, Vintage Art, Feature Length, Split Screen, and brand new SLAM! Kicks.
VINTAGE ART                                    SPLIT SCREEN                                  FEATURE LENGTH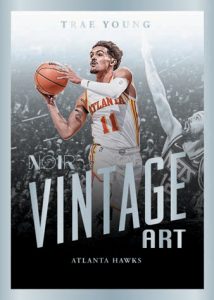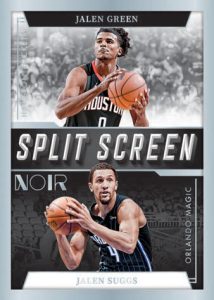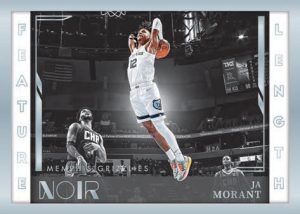 MEMORABILIA CARDS
Find 3 memorabilia cards per box that include various sets with Prime and Super Prime pieces!
DISH NIGHT                                         TWO SHOT ROOKIE                    NEWSREELS JERSEYS
MEMORABILIA PRIME                   JERSEYS TAGS                               PRIME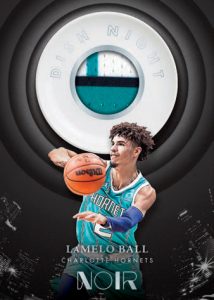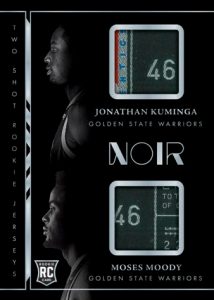 HOBBY CONFIGURATION
10 CARDS PER PACK
1 PACK PER BOX
4 BOXES PER CASE
BOX BREAK
3 BASE OR PARALLELS
3 MEMORABILIA CARDS
4 AUTOS