2022-23 Panini Impeccable Basketball
Release Date: May 31, 2023
Impeccable makes its return to the hardwood for 2022-23 NBA Season!
---
ABOUT THIS PRODUCT
2022-23 Panini Impeccable Basketball
Impeccable Hobby Boxes contain 5 On-Card Autographs, 3 Base or Base Parallels, and 1 Silver metal Insert, Gold metal Insert, or Stainless Stars (Non-Auto) per box!
Find on-card autographed memorabilia cards of the top 2022-23 Rookies in the Elegance Rookie Jersey Autographs set!
Look for the popular and rare themed Autograph Insert sets, which are numbered to a player's jersey number, draft pick spot, or a specific player's stat!
Search for non-auto and autograph versions of Stainless Stars with parallels numbered to low as 1!
Chase after rare and randomly inserted cards made with real silver and gold bars!
2022-23 Panini Impeccable Basketball
AUTOGRAPHS
Collect On-Card Autographs of the top rookies including Rookie Patch Autographs in Elegance Rookie Jersey Autographs!
ROOKIE AUTOGRAPHS HOLO SILVER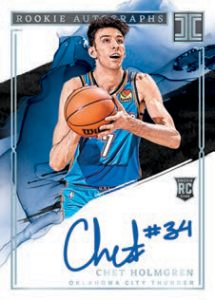 ELEGANCE ROOKIE JERSEY AUTOGRAPHS PLATINUM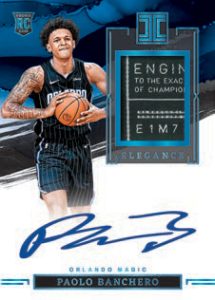 ROOKIE AUTOGRAPHS HOLO GOLD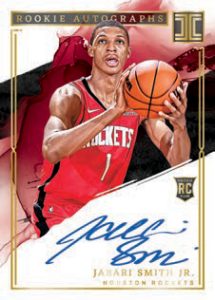 AUTOGRAPH INSERTS
Search for unique Autograph Inserts from cards being numbered to player jersey numbers to a Championship themed autograph set!
ELEGANCE VETERAN JERSEY AUTOGRAPHS HOLO GOLD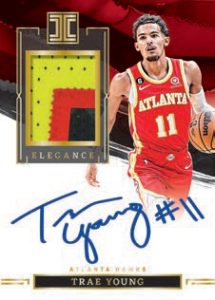 IMPECCABLE CHAMPIONSHIP SIGNATURES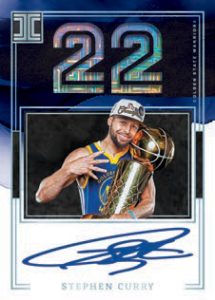 IMPECCABLE JERSEY NUMBER AUTOGRAPHS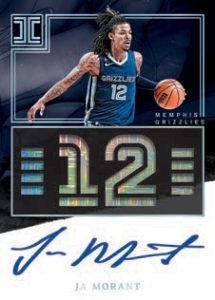 SILVER AND GOLD CARDS
Look for cards made with Real Silver or Real Gold randomly inserted in boxes! Also collect the popular Stainless Stars set, in non-auto and auto versions, including a variety of parallels numbered to as low as 1!
STAINLESS STARS GOLD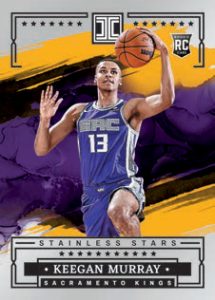 GOLD NBA LOGO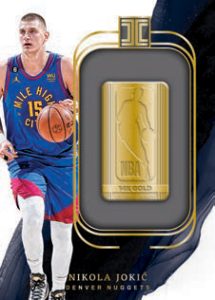 SILVER DRAFT LOGO HOLO GOLD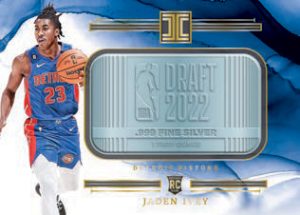 HOBBY CONFIGURATION
9 CARDS PER PACK
1 PACK PER BOX
3 BOXES PER CASE
BOX BREAK
5 AUTOGRAPHS
3 BASE OR BASE PARALLELS
1 SILVER INSERT, GOLD INSERT OR STAINLESS
STARS (NON-AUTO)