A new week is upon us with a large amount of fantastic group breaks. We've got even more 2014 Topps Triple Threads lined up along with some of our favorite products. But right here, right now, we got a quick little Hit Recap with some of the bigger hits that we got during the end of last weeks breaks.
Let us start it of with a stunning looking card from 2014 Topps Triple Threads. It's a trifold, it's a booklet, it's insanity, or whatever you wanna call it. A Jumbo Letter Patch Booklet of Todd Helton numbered 1/1! A real beauty. NExt to it we have another one of those stunning Jose Abreu autos from 2014 Bowman Baseball. This time it's a Black Refractor Auto #/50.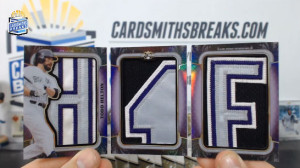 We also pulled a really interesting redemption from 2014 Topps Chrome with David Ortiz, Mike Napoli and Dustin Pedroia on it. A Flags Fly Forever Box Topper! And finally we got one of those ridiculous looking RPA's from 2013-14 Panini National Treasure. NHL Logo Shield Auto numbered 1/1 of Stefan Matteau!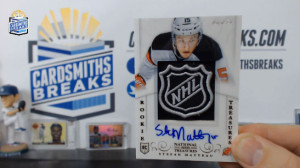 Make sure you don't miss out on this weeks breaks. It's action packed from the get go and we won't stop for nothing! Make sure you don't miss out on all the goodies. Go to the Group Breaks Store and grab your spots and teams right away!